Rajinikanth, Amitabh Bachchan to Attend India vs Pakistan World Cup Ceremony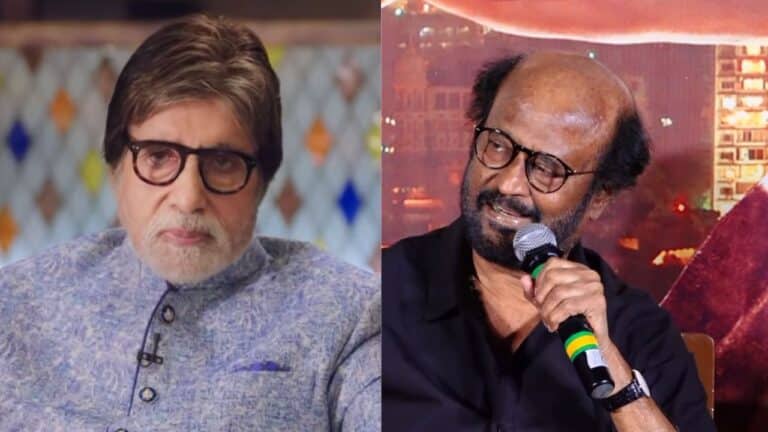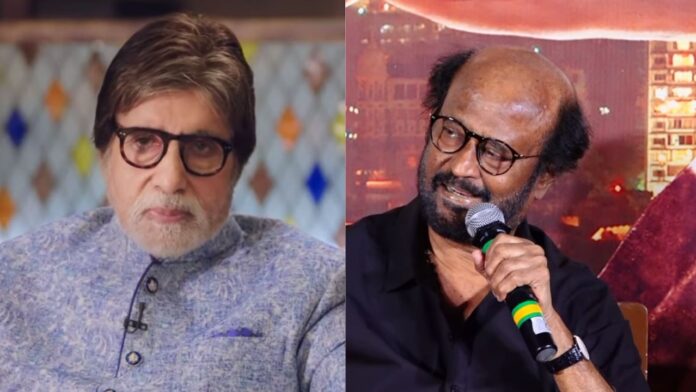 Bollywood superstars Amitabh Bachchan and Rajinikanth will be special attendees at the ceremony preceding the highly anticipated India vs Pakistan Cricket World Cup match on October 14th.
The iconic actors received coveted Golden Tickets for the event taking place at Narendra Modi Stadium in Ahmedabad. Cricket legend Sachin Tendulkar is also a Golden Ticket holder.
Legends Reunite for Historic Cricket Clash
Rajinikanth and Amitabh Bachchan are two of India's most renowned cinematic icons with a longstanding friendship. Their joint presence promises an unforgettable atmosphere.
The arch-rivals face off in one of the World Cup's most hyped contests. Having these legends on hand will further energize fans.
Glamorous Ceremony Planned Before Match
The pre-match ceremony will also feature a performance by popular singer Arijit Singh per reports.
Numerous VIPs are expected to attend the glitzy event before the high-stakes India vs Pakistan cricket battle unfolds.
Long-Awaited On-Screen Reunion on the Horizon
Beyond the World Cup, Rajinikanth and Amitabh will reunite on screen after 32 years in the upcoming film Thalaivar 170.
Directed by TJ Gnanavel, the movie also stars Fahadh Faasil and Rana Daggubati. Fans eagerly await seeing the two icons together again.
Context: India vs Pakistan's Rich Cricket Rivalry
India and Pakistan's cricket rivalry is deeply woven into the cultural fabric and politics of the neighboring nations. The World Cup face-off promises high drama and prestige.
Neighbors, Rivals, and Cricket Obsessed
India and Pakistan boast a complex relationship as neighboring nations formed through partition. Cricket serves as a prime venue for their rivalry.
Games feature charged crowds, massive viewership, and intense pressure. Victory delivers national pride; defeat means mass mourning.
Star-Studded History in Previous World Cups
Past India-Pakistan World Cup matches have also featured major stars like Imran Khan and Kapil Dev. They've included iconic moments like Miandad's last-ball six.
Generations of Indian and Pakistani talent have graced this storied rivalry. It represents far more than just a cricket contest.
Major Security and Diplomatic Implications
The matches require significant security mobilization, with specter of terror threats. Politicians often use cricket outcomes for messaging and posturing.
This year's World Cup clash raises the stakes after recent military tensions between the countries. A win could provide a sorely needed morale boost on either side.
Conclusion
Rajinikanth and Amitabh Bachchan's presence demonstrates the India-Pakistan World Cup match's broad cultural significance. Far more than cricket bragging rights are on the line.
The generals' attendance adds even more star power to an already mega event. For devoted fans on both sides, there is no bigger game. The legends' appearance will help make it a truly unforgettable spectacle.