Sunday's Premier League Final Day: What Remains to Play for?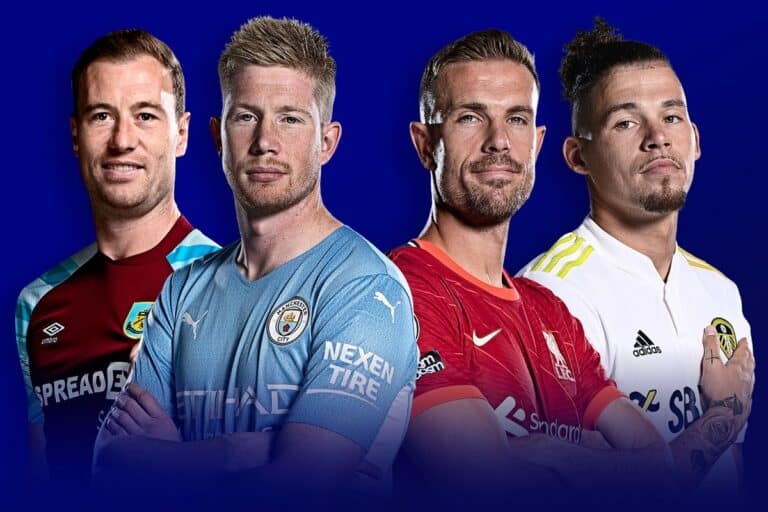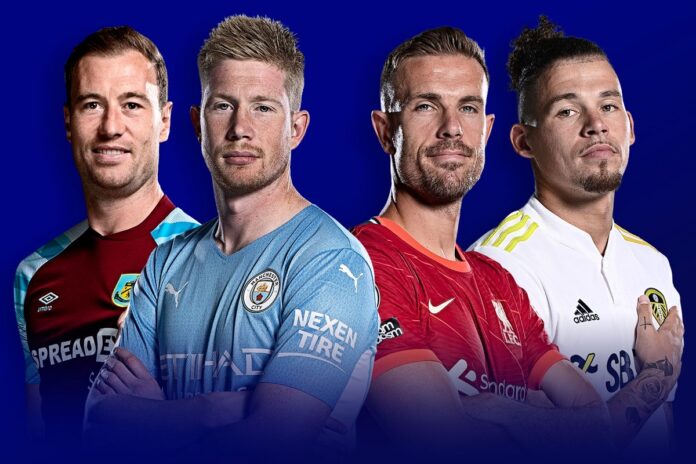 Premier League Final Day: What's Left to Play for on Sunday? Everton, Leeds, and Leicester are all in danger of dropping into the Championship on the last day of the season. Everton vs. Bournemouth, Leicester vs. West Ham, and Aston Villa vs. Brighton all games start at 4.30 pm GMT.
Everton, Leicester, and Leeds are trying to stay in the Premier League. Aston Villa, Tottenham, and Brentford are trying to enter the Europa League. Erling Haaland is close to setting another Premier League record. On the last day of the Premier League season, here's what's still up for grabs.
Premier League Table
| | | | | | | | |
| --- | --- | --- | --- | --- | --- | --- | --- |
| Pos. |   | P | W | D | L | GD | PTS |
| 1 | Man City | 37 | 28 | 5 | 4 | 62 | 89 |
| 2 | Arsenal | 37 | 25 | 6 | 6 | 40 | 81 |
| 3 | Man Utd | 37 | 22 | 6 | 9 | 14 | 72 |
| 4 | Newcastle | 37 | 19 | 13 | 5 | 35 | 70 |
| 5 | Liverpool | 37 | 19 | 9 | 9 | 28 | 66 |
| 6 | Brighton | 37 | 18 | 8 | 11 | 20 | 62 |
| 7 | Aston Villa | 37 | 17 | 7 | 13 | 4 | 58 |
| 8 | Tottenham | 37 | 17 | 6 | 14 | 4 | 57 |
| 9 | Brentford | 37 | 14 | 14 | 9 | 11 | 56 |
| 10 | Fulham | 37 | 15 | 7 | 15 | 3 | 52 |
| 11 | Crystal Palace | 37 | 11 | 11 | 15 | -9 | 44 |
| 12 | Chelsea | 37 | 11 | 10 | 16 | -9 | 43 |
| 13 | Wolves | 37 | 11 | 8 | 18 | -22 | 41 |
| 14 | West Ham | 37 | 11 | 7 | 19 | -12 | 40 |
| 15 | Bournemouth | 37 | 11 | 6 | 20 | -33 | 39 |
| 16 | Nottm Forest | 37 | 9 | 10 | 18 | -30 | 37 |
| 17 | Everton | 37 | 7 | 12 | 18 | -24 | 33 |
| 18 | Leicester | 37 | 8 | 7 | 22 | -18 | 31 |
| 19 | Leeds | 37 | 7 | 10 | 20 | -27 | 31 |
| 20 | Southampton | 37 | 6 | 6 | 25 | -37 | 24 |
The English Premier League Final Day Fixtures
Arsenal vs Wolves

Aston Villa vs Brighton

Brentford vs Man City

Chelsea vs Newcastle

Crystal Palace vs Nottingham Forest

Everton vs Bournemouth

Leeds United vs Tottenham

Leicester City vs West Ham

Manchester United vs Fulham

Southampton vs Liverpool
Everton, Leicester and Leeds Are All Still in Danger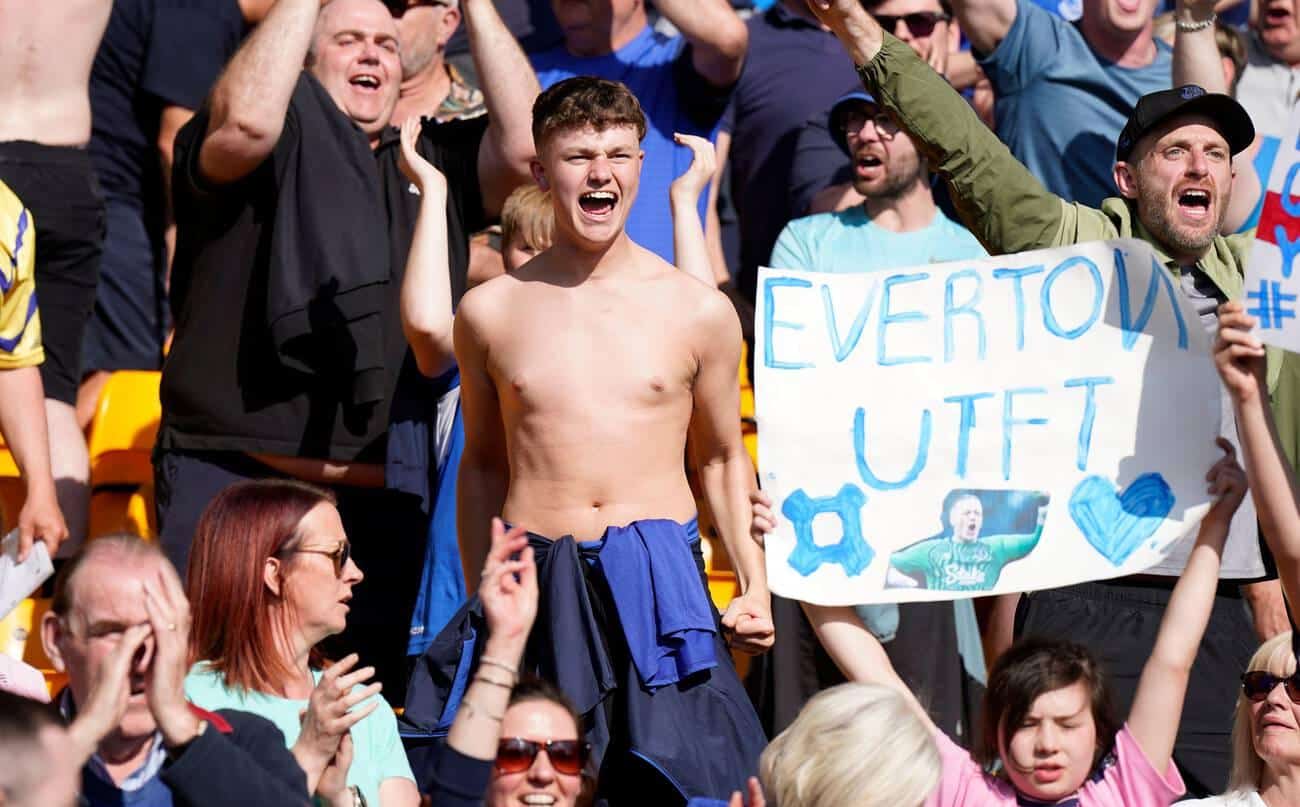 The fight to stay up or go down is coming down to the wire.
Everton (17th, 33 points), Leicester (18th, 31 points), and Leeds (19th, 31 points) are all in danger of going down to the Championship with Southampton, which has already been sent there.
Everton vs. Bournemouth and Leicester vs. West Ham will meet on May 28 at 4.30 p.m. GMT, when the last two Premier League games will start.
The Relegation Permutations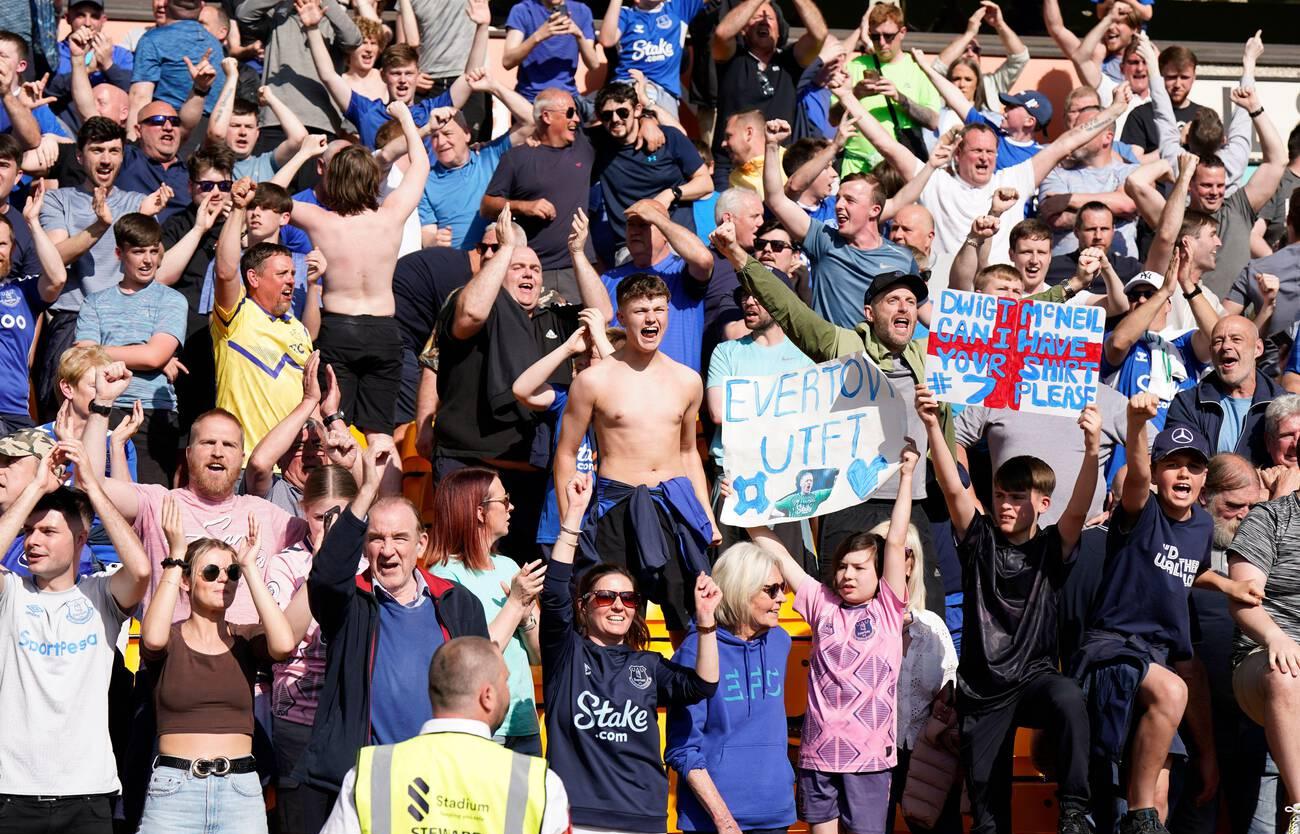 Everton will be sure to stay in the league if Leeds loses to Spurs and Leicester loses to West Ham. Leeds needs to win to have any chance of staying in the Premier League. Even if they beat Tottenham and Everton doesn't beat Bournemouth, they could still be relegated because Leicester is above them in the table because they have scored more goals.
Leicester must beat West Ham to stay in the Premier League. They must also hope that Bournemouth can get something out of their game at Everton on the last day and that Leeds doesn't do the impossible and make up for their nine-goal goal difference advantage.
If Leicester doesn't win on Sunday, goal difference could be the deciding factor in a head-to-head battle between Everton and Leeds to stay in the Premier League. If Everton and Bournemouth tied and Leeds beat Tottenham, they would both have 34 points at the end of the season. At the moment, Everton's goal difference is -24, and Leeds's is -27. If Leeds won by three clear goals and Everton tied, Leeds would finish ahead of Everton because they scored more.
The Race for Europe
Now we know who the top six teams are, but there are still three teams fighting for seventh place and the last spot in Europe that can be won through league position.
As of right now, this is how things stand with European qualifications:
Champions League:

Arsenal (Q), Man City (Q), Newcastle (Q), Manchester United (Q)

Europa League:

Liverpool (Q), Brighton (Q), West Ham (TBC)

Europa Conference League:

Aston Villa
On the last day of the season, Aston Villa (58 points), Tottenham (57 points), and Brentford (56 points) all have a chance to play in the Europa Conference League next year.
The Europa League Permutations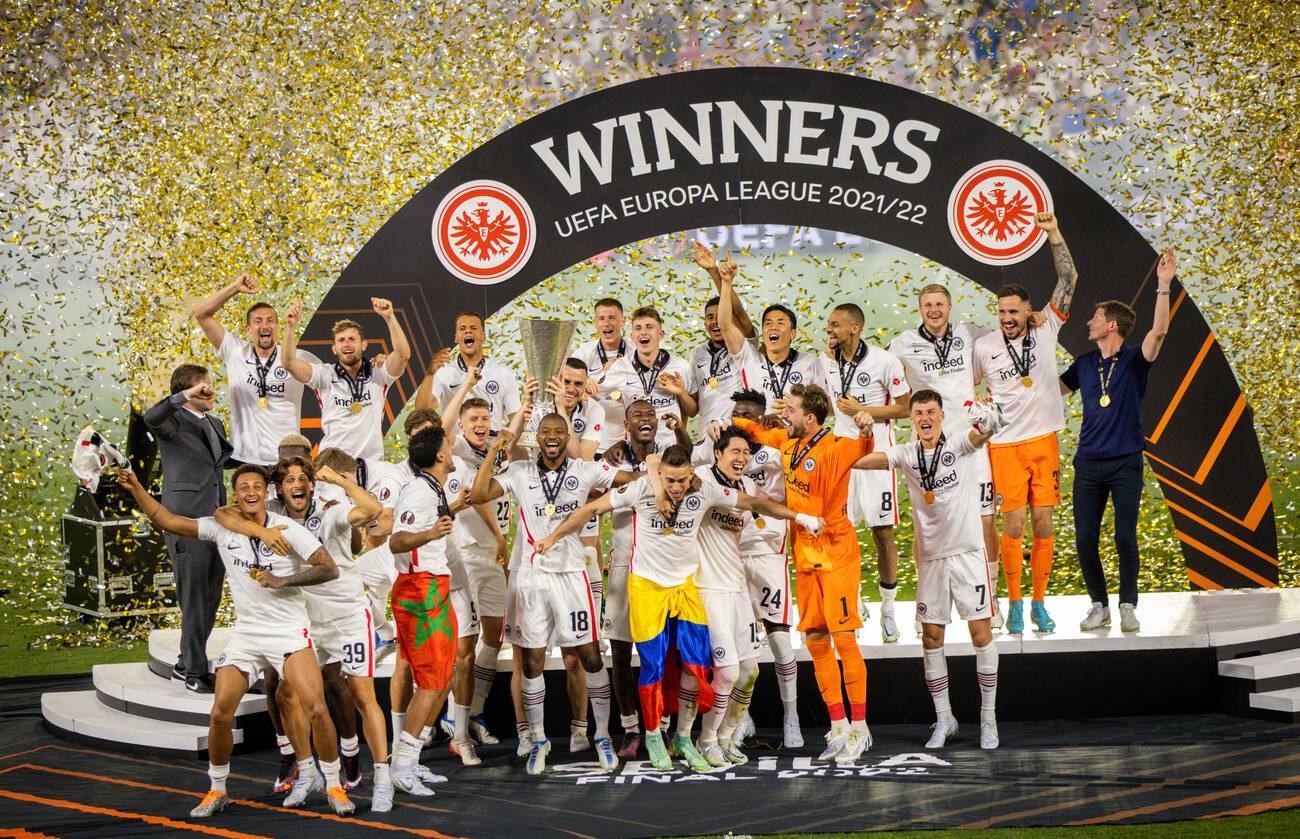 Brentford needs to beat City and hope that Villa doesn't beat Brighton and that Tottenham doesn't beat Leeds for them to finish seventh.
Tottenham will finish higher than Villa if they beat Leeds and Unai Emery's team ties or loses to Brighton.
But if they beat Brighton, Aston Villa will surely know they will end seventh. If Villa and Tottenham tie and Brentford win, Brentford will finish seventh because they scored more goals.
And Brentford would finish seventh if they beat City, Villa lost, and Tottenham and Villa both draw.
What if West Ham win the Europa Conference League?
If West Ham beats Fiorentina in Prague on June 7, they will be in the Europa League group stage next season.
Since the Hammers won't be good enough in England to get into Europe, England will have eight teams next season.
What Else to Look Out for on the Final Day
Other important things to consider besides European Cup spots on the final day of the English Premier League.
Another Record for Haaland?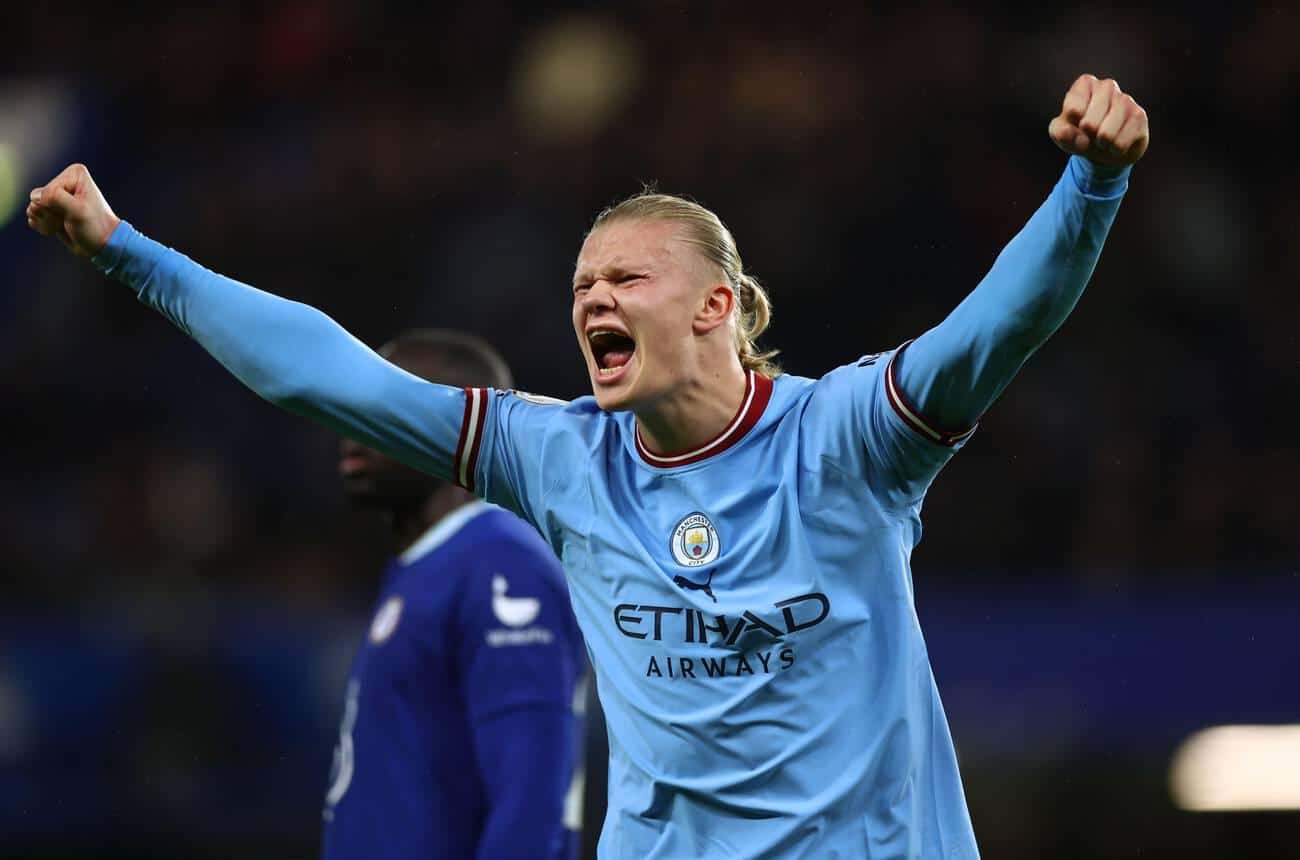 Even though Man City won their third straight Premier League title last weekend, Erling Haaland is on track to break another league record when Pep Guardiola's team goes to Brentford.
The 22-year-old has scored an incredible 52 goals in 48 games across all divisions, including a record-breaking 36 in 35 Premier League games.
He also wants to break another record. After setting up Phil Foden's goal in City's 1-1 draw with Brighton on Wednesday, his eighth assist of the season, he now has 44 goals to do with.
That tied the record set by Arsenal forward Thierry Henry in 2002–03 when he scored 24 goals and set up 20 others. On Sunday, Haaland has a chance to beat that mark.
Rest or Rhythm for Cup Finalists?
Haaland may have the most trouble beating Henry's record because he might not start for City against Brentford. For many different sides, Sunday is the last day of the season, but there are still finals for three Premier League teams, beginning with the FA Cup final on June 3.
Manchester City plays Manchester United at Wembley before the Champions League final on June 10 between City and Inter Milan. West Ham is also looking past Sunday when they play Fiorentina in the final of the Europa Conference League on June 7.
So, the managers have to find a way to keep everyone happy. Do they rest their players for upcoming games or try to get into a rhythm and build confidence before big games for everyone?
Can Fulham Finish on a High?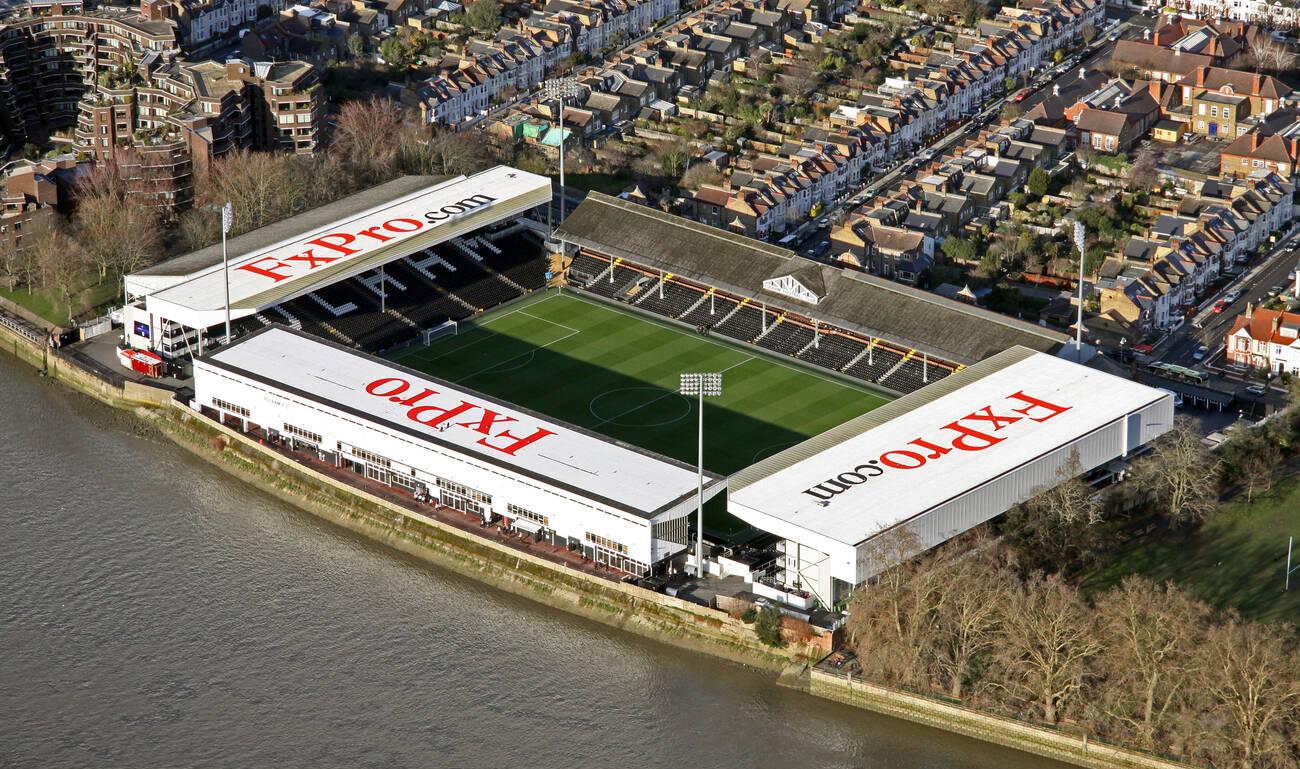 Fulham's first season back in the Premier League has been one to remember.
One of the first goals for Marco Silva's team would have been to keep their place in the top league, which they did a while ago. They still thought they could sneak into the European places until not too long ago, but three straight losses to Aston Villa, Man City, and Liverpool ended that.
But even though Fulham is in the middle of the table and is sure to finish in 10th place, they still have one goal within reach.
The Cottagers need a draw against Manchester United at Old Trafford on Sunday to match their best Premier League point total of 53, which they got in the 2008/09 season under Roy Hodgson.
When that happened, Fulham ended in seventh place. They can't beat that this season, but if they win at United, Silva's team will set a new club record for points in a Premier League season.
England Players to Make a Statement Ahead of Summer
On Wednesday, Gareth Southgate picked England's team for the Euro 2024 qualifiers against Malta and North Macedonia next month. The last day of the season is many players' last chance to show what they can do before the Three Lions camp.
Lewis Dunk and Eberechi Eze were the big winners. Dunk has only been called up to the national team once and is back for the first time since 2018. Meanwhile, Eze, who has never been called up to the national team, hopes to debut in June after a good end to the season.
Trent Alexander-Arnold also returned to the England team, and Southgate will give him another chance to show what he can do in his new hybrid role when Liverpool travels to Southampton, which has already been dropped.
Harry Maguire and Kalvin Phillips will each be trying to play for Manchester United and Manchester City. They haven't played much this season, but Southgate has kept them in the international team. They are two of England's best players and will be important at Euro 2020. The FA Cup final between these two clubs is next weekend, so this could be another chance to play before making the England team.
At this point in the season, when everyone is tired, injuries can't be counted out, either. Southgate will be watching as he plans for the future, so a good performance on the last day could be rewarded.
The Time for Goodbyes?
Even though the transfer window isn't open yet, rumors are already flying around about what could be a busy summer.
Some big names, like Harry Kane, Declan Rice, Mason Mount, Ilkay Gundogan, and Granit Xhaka, have already been linked with moves away from their current teams.
Will Sunday give us any more hints about who might be moving?
Players usually thank fans after the last game of the season, but before the transfer window opens on June 14, people will be looking for signs of feeling and if a wave to the crowd could mean more.
And it's not just the players. People are already discussing which coaches might stay or leave for next season and why. Could Roy Hodgson be persuaded to stay at Crystal Palace for another season, or will he have to say goodbye again on Sunday? Julen Lopetegui's future at Wolves seems uncertain, and Ryan Mason and Sam Allardyce's short-term jobs at Spurs and Leeds could end.
The Key Stats and Facts Ahead of the Final Day of the Season
Aaron Ramsdale, Gabriel Magalhaes, Ben White, and Bukayo Saka have all played in all 37 Premier League games for Arsenal this season. In 1990-91, David Seaman, Lee Dixon, Nigel Winterburn, and Steve Bould were the last four players in every league game for the Gunners.

Aston Villa has won its last six Premier League games at home. They have scored 12 goals and given up only one. Between December 1992 and February 1993, they won seven straight games at Villa Park.

After beating Man City 2-1 at the Etihad in November, Brentford wants to win them twice in the league for the second time ever. They did this before in 1937–1938, but this is only the third game since then in which they've met.

Chelsea hasn't won any of their last seven home games in all competitions (D3, L4). This is their longest losing streak at home since they went 10 games without a win from November 1987 to April 1988. The Blues haven't scored in any of their eight home games this season, the most since 1980-81 (9).

Crystal Palace has only lost one of their last nine Premier League games at home (W3 D5), and they haven't lost any of their previous four (W3 D1) since Roy Hodgson returned. Only one of their five home losses this season, a 1-0 loss to Man City in March, was to a team from outside London.

This season, Dwight McNeil has scored the most goals for Everton in the Premier League. He has scored seven goals. Currently, it is the lowest number of goals scored by the Toffees' top scorer in a single season since 2001-02, when Duncan Ferguson and Tomasz Radzinski each scored six.

If Tottenham loses at Leeds, they won't be in Europe next season for the first time since 2009-10. It would mean they couldn't finish higher than 8th, their worst place since 2008-09 (when they also came in 8th).

If Leicester City doesn't win against West Ham, they will be kicked out of the Premier League, just seven years after Claudio Ranieri led them to the title. They would be the second team to be kicked out of the division after winning it. The first was Blackburn Rovers, who won the league in 1994-1995 and then got kicked out in 1998-1999 and 2011-12.

Manchester United has won all five Premier League games this season against promoted teams. They last won all six in one season in 2011-12.

Since the beginning of March, Liverpool's Mohamed Salah has been a part of 17 goals in 14 Premier League games (11 goals and 6 assists). This is more than any other player in the league during that time.
Subscribe to Our Latest Newsletter
To Read Our Exclusive Content, Sign up Now.
$5/Monthly, $50/Yearly