Are Manchester United Back on the Right Path?
There has been a lot of unrest recently in Manchester. Following the incident involving Cristiano Ronaldo's departure, United has continued to make news with a number of reports that raise questions about when exactly they will be back at their best. Let's look at these reports to see if we can figure out if they might make a comeback.
Erik Ten Hag Upset
Arsenal has been impressive since the start of the season, and they demonstrated it once again in their match against Manchester United. The match was an important one in the race for the title. In a reaction match, Erik Ten Hag's squad put on a brave front by tying the score on the hour, and they were rewarded for their efforts by being able to hold firm with their backs against the London juggernaut. Leading the Premier League, Arsenal defeated Manchester United 3-2 in a thrilling game.
If you were to have looked at the best odds for football, Manchester United wasn't in the title race. It was Arsenal. However, increasingly, Manchester United, who've been routinely adrift of the top-four in recent seasons, look like they could finish strongly and clinch a top-four berth and Champions League qualification. It would be a massive step under Ten Haag in his first season. But are they truly on the right track? Would a top-four finish paper over massive cracks?
Manchester United at The World Economic Forum in Davos?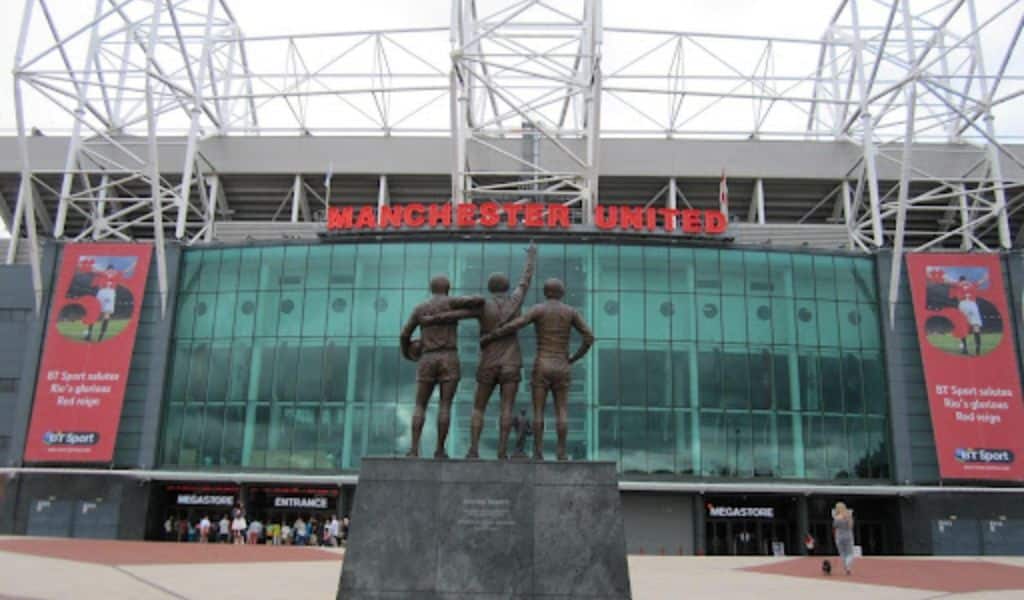 Manchester United has secured a venue in Davos for the World Economic Forum meeting, but it insists it is not courting potential buyers among the billionaires flocking to the Swiss ski resort. The American Glazer family has owned Manchester United since 2005. In November, they surprised everyone by saying they were thinking about selling the team, just hours after announcing that their star player, Cristiano Ronaldo, was leaving.
Later, a spokesman for British billionaire Jim Ratcliffe, head of petrochemicals group Ineos, made an announcement on Tuesday, January 17. The group, which has already owned French club OGC Nice since 2019, is said to be planning to buy the club, which would bring Manchester United back under English ownership. Perhaps this change could bring a new dynamic to the club. For the moment, nothing is confirmed, but the door is open for a takeover.
English League Cup
Manchester United took a big step towards the final of the English League Cup with a 3-0 win at Nottingham Forest in the first leg of the semi-final. Newcastle won 1-0 at Southampton in the other semi-final. Manchester United, which is currently in fourth place in the Premier League, used their technical skills to beat a Nottingham team that played well but was too clumsy in front of the goal.
Premier League
If we look at the last three games of Manchester United in the Premier League, the result is rather mixed. Despite a win against City in the London Derby, Manchester United was 1-0 down on the hour mark after Jack Grealish's opener, but they overturned City's lead within three minutes in the 20th round of the Premier League. However, in their last match, Manchester United drew with Crystal Palace late on. Moreover, as mentioned above, their loss to Arsenal only confirms United's uncertain comeback.
Harry Kane At Manchester United?
Manchester United's interest in Tottenham's England center-forward has been reported in the press as being beyond all imaginable limits. There is talk of a €120 million transfer offer with a salary of €427,000 per week. This possible transfer of Harry Kane could be a big deal for United and help them reach the top level.
With mixed results so far, it is sure that Manchester is doing everything to return to the right path. Their possible takeover and upcoming transfers show that they want to make their fans happy.