How NPS Investments Can Help You Enjoy Your Retirement?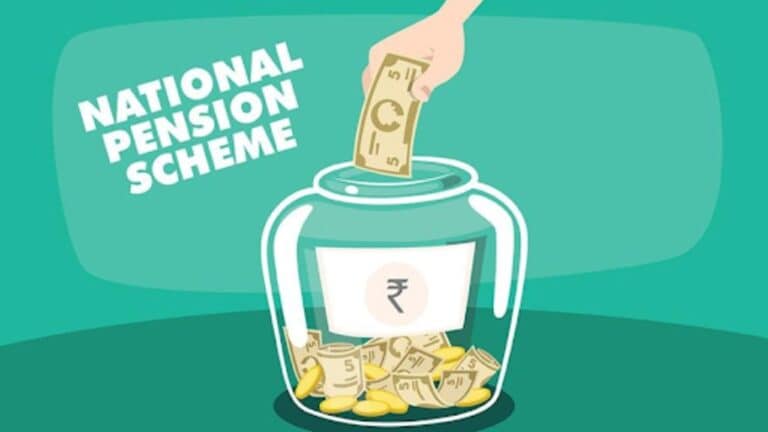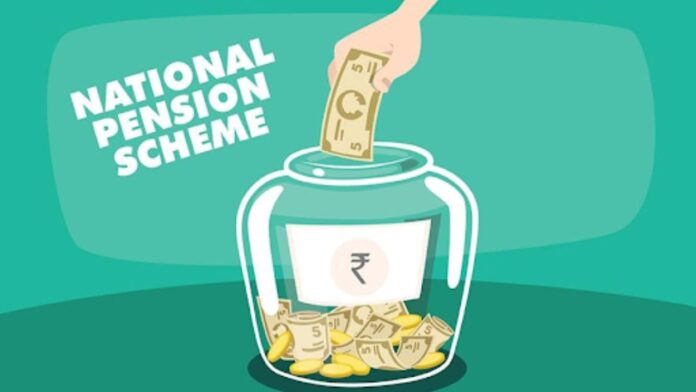 "Often when you think you're at the end of something, you're at the beginning of something else. – Fred Rogers" 
Retirement marks the beginning of a new chapter in life, a chapter where you should have the freedom to savour every moment. Planning for retirement is not something you should do when you are about to retire; it's something you should start thinking about early in your career. Now, there are multiple ways you can do that, as various financial instruments can help you prepare for a better retirement. However, one that stands out is the National Pension Scheme (NPS). 
 The National Pension System (NPS)
The National Pension Scheme (NPS) is a pension program initiated by the Indian government. While it first covered only central government employees, it's now open to employees from the public, private, and unorganized sectors. 
Furthermore, NPS is regulated by the Pension Fund Regulatory and Development Authority (PFRDA) under the Ministry of Finance, Government of India. This regulatory framework ensures transparency in NPS activities and strict adherence to the set guidelines. 
Simply put, NPS offers a plethora of benefits that can help you enjoy your retirement while providing fulfilling returns. It is an excellent pension scheme, and the fact that you can calculate the returns on your investment using an NPS contribution makes it even better. 
Here are a few ways the National Pension Scheme can help you enjoy your retirement:  
NPS Helps You Save Tax
Yes, NPS provides tax-saving opportunities, but you must understand how it is beneficial. The NPS has two distinct accounts: Tier I and Tier II. The Tier 1 account is non-withdrawable and forms the core of the scheme. All contributions made to the Tier I account are eligible for tax benefits. 
However, the contributions made under the Tier II account, which is a voluntary withdrawable account, do not offer any tax benefits. Additionally, those with a Tier I account can only hold this account. The tax benefits you can enjoy also depend on your employment type. 
Tax Benefits for Salaried Individuals
Salaried individuals can claim tax deductions on their NPS contributions in the following ways:
Section 80CCD (1):

 You can claim a deduction of up to 10% of your salary (basic + dearness allowance). This deduction is subject to a limit of Rs 1.5 lakh under Section 80C. Additionally, an extra deduction of Rs 50,000 is applicable for NPS under Section 80CCD(1B), bringing the total deductible amount to Rs 2 lakhs.

Section 80CCD (2): NPS contributions routed through your employer can stand to claim a deduction of up to 10% of your salary (basic + dearness allowance) under Section 80CCD (2)*. 
*Income tax includes Employer's contribution to funds and interest thereof as perquisite if the aggregate employer's contribution to PF, NPS & SAF exceeds `7.5 lakh. Income tax does not cap any contribution.
Tax Benefits for Self-Employed Professionals
Self-employed professionals claim a deduction of up to 20% of their gross annual income as deductible from the taxable income. This deductible amount is subject to a limit of Rs. 1.5 lakh. Additionally, self-employed professionals can claim an extra deduction of Rs. 50,000 under Section 80CCD (1B) of the Income Tax Act.
These tax benefits make NPS a valuable tool for both salaried and self-employed individuals to save for their retirement while reducing their taxable income.
NPS Gives You Market-Linked Returns
NPS is a low-cost equity market-linked investment designed for retirement planning. It offers returns based on market performance, potentially providing higher returns compared to traditional pension schemes. 
NPS Gives You Financial Freedom
The NPS offers flexibility in withdrawal options, allowing you to tailor your retirement strategy based on your specific needs. Currently, you can withdraw up to 60% of the total corpus as a lump sum, with the remaining 40% directed towards an annuity plan. Additionally, those with a corpus less than or equal to Rs. 5 lakhs can withdraw the entire sum without purchasing an annuity plan. 
NPS Gives You More Freedom
Not just financial freedom, NPS grants you freedom in general, which sets it apart from other pension schemes. Firstly, it's voluntary, so you have the flexibility to invest any amount at any time, adjust contributions based on your financial situation, and make withdrawals from the Tier-2 account.
The freedom extends to:
Switching among funds, fund managers, and investment options

Adjusting the investment amount for a particular year

Changing the frequency of contributions 

Selecting asset allocations, pension scheme preferences, and pension fund managers for Tier I and Tier II accounts

Adding different nominees for your Tier I and Tier II accounts
To learn more about the NPS and the application process, visit Kotak Mahindra Bank's website or the Kotak Mahindra Mobile Banking App. You'll learn everything there is to know about this pension scheme and be able to calculate returns using their NPS calculator. Don't wait; start your NPS investment journey today and pave the way for a retirement that you can truly relish.