NBA Trade Deadline: 5 Players Who Could Help Contenders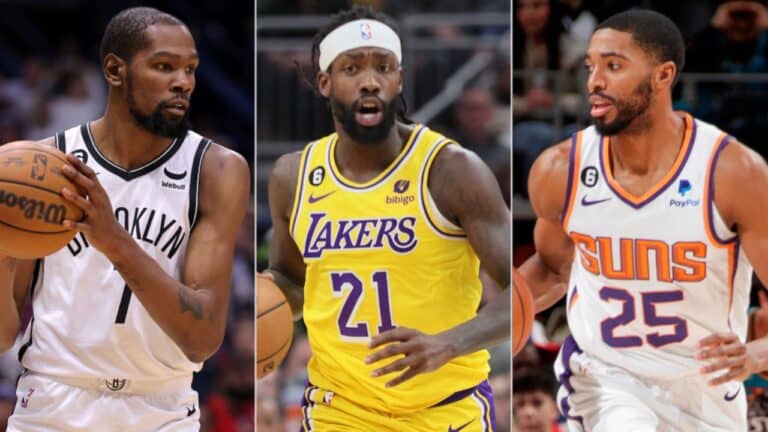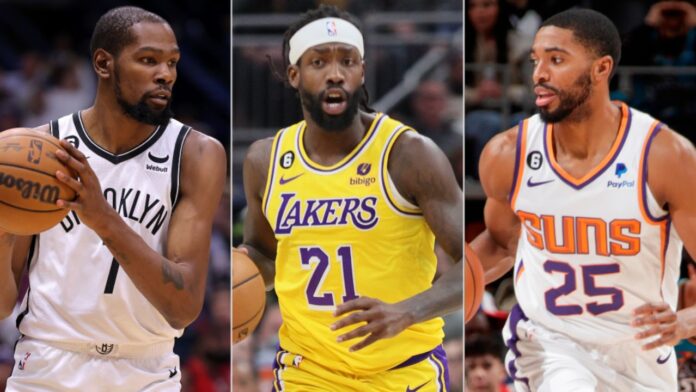 As the scorching summer days roll in, the NBA offseason has settled into a quieter phase. Players are jetting off to different corners of the world, coaches are retreating to their strategizing caves, and fans eagerly await the latest release of NBA2K. Despite the transaction buzz dying down, our imaginations can still run wild! So, let's take a moment to dream about five players we hope will find themselves traded to contending teams.
Gary Harris, currently putting in the work with the Orlando Magic since his trade from Denver in 2020 as part of the Aaron Gordon deal, is an intriguing prospect. Though the Magic will be competitive next season, Harris seems like the odd one out in a young backcourt centered around Markelle Fultz, Cole Anthony, and Jalen Suggs. It's evident that he won't be a crucial part of their future, and it would be fantastic to see him on a team with real Finals aspirations.
Back in his early days, Harris, not Jamal Murray, was the one who built a seamless two-man game with Nikola Jokić. A capable defender and a reliable 37% three-point shooter throughout his career, Harris could offer more than just spacing with the right team. He's on an expiring contract, a fantastic deal worth $13 million, and his talent would be better suited on a roster fully prepared to make a championship push.
Next up is the versatile Alex Caruso, undoubtedly one of the best role players in the NBA. His elite defensive skills and ability to thrive alongside any star player make him an invaluable asset. Unfortunately, he's currently stuck on the Chicago Bulls, who, despite their play-in berth last season, haven't made significant upgrades this summer. If Chicago eventually decides to change directions, which doesn't seem likely right now, Caruso should be in high demand. Not to mention, his contract is an absolute steal, with two years remaining at slightly under $10 million.
Now, let's talk about Kyle Kuzma, who followed the Lakers' path and joined the Washington Wizards on a four-year, $90 million deal this offseason. While Washington's plans seem uncertain, their roster is filled with players like Kuzma, Tyus Jones, Danilo Gallinari, and Landry Shamet, who don't quite fit into a full-blown rebuild. Kuzma is coming off a career-best scoring season (21.2 points per game) and brings defensive versatility to the table. His declining salary over the next four years makes him even more valuable in the salary cap era. At 28, it'd be disappointing to see him spend his prime years on a mediocre Wizards team. Trading him could yield a decent return for Washington while giving him a chance to shine on a playoff-ready squad.
Last but not least, let's address Pascal Siakam and O.G. Anunoby from the Toronto Raptors. The Raptors' early exit from the play-in tournament last season prompted them to change things up, swapping out Fred VanVleet for Dennis Schröder. With a new coach in place, it won't be easy for Toronto to reclaim their past glory. Siakam and Anunoby were hot trade targets during the last deadline, and the Raptors might regret not pulling the trigger on any deals. Both players are talented enough to make a significant impact on a contender's title odds, depending on where they end up. In return, the Raptors can use the trade assets to build around the promising Scottie Barnes. While giving up on talented players is never easy, it might be the right move if the Raptors find themselves stuck in mediocrity. Seeing Siakam and Anunoby compete for a championship with another team would be truly exciting!
Read Also: Detroit Pistons Linked with Surprise Damian Lillard Trade
Subscribe to Our Latest Newsletter
To Read Our Exclusive Content, Sign up Now.
$5/Monthly, $50/Yearly