Musk vs Zuckerberg Fight: Zuckerberg Suggests Moving On From Fight With Musk, Musk Calls Him "Chicken"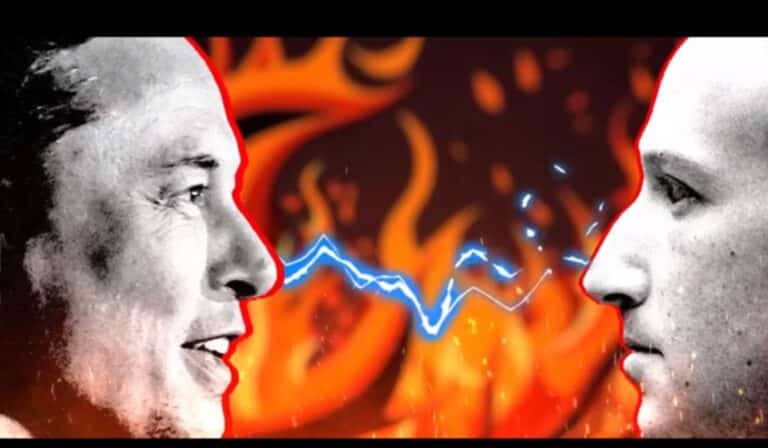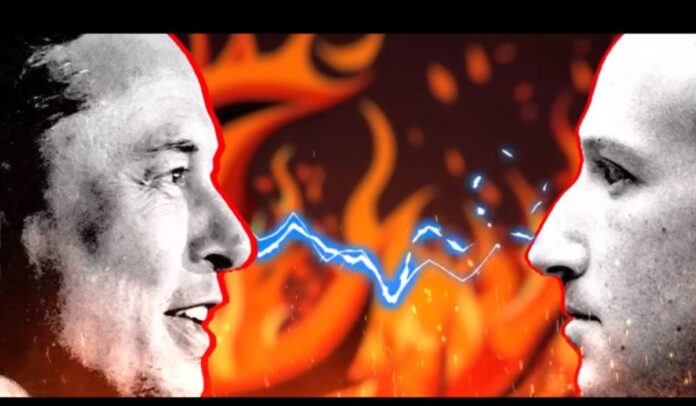 Elon Musk and Mark Zuckerberg, two of the tech world's giants, have been in a heated exchange over a proposed match that was set to stream on their respective social media platforms. However, the details, including the date, remained unsettled.
Zuckerberg, eager to move past the lingering speculation, recently suggested putting the idea to rest. Not one to stay silent, Elon Musk promptly responded with a few choice words on X, the platform we once knew as Twitter.
Musk wrote on Twitter, "Zuck is a chicken."
Musk responded to another post in which a user on X claimed Zuckerberg was "trying to chicken out" in the conflict with him by saying, "He can't eat at Chic-fil-A because that would be cannibalism."
Musk responded to a different user by saying, "Can't wait to pound on his door tomorrow."
Earlier today, Zuckerberg criticized Musk on Threads, writing, "I think we can all agree Elon isn't serious and it's time to move on. I proposed a genuine date. Dana White made the offer to turn this into a legitimate charity contest. Elon declines to commit to a date, claims he requires surgery, and then requests to play a practice round in my garden in its place.
If Elon ever becomes serious about a genuine date and official event, he knows how to get in touch with me, he continued. Otherwise, it's time to go. I'll concentrate on competing against athletes who take the sport seriously.
Zuckerberg was making reference to a text message discussion he had with Tesla CEO Musk, in which the latter recommended they have a "practice bout" first.
Musk offered a suggestion, and Zuckerberg said, "If you still want to do a real MMA fight, then you should train on your own and let me know when you're ready to compete." "You should either decide you're going to do this and do it soon, or we should move on," the speaker said. "I don't want to keep hyping something that will never happen."
Zuckerberg was informed by Musk that he will be in Palo Alto on Monday and that he would like to "fight in [Zuckerberg's] Octagon," adding, "I have not been practicing much, except from a quick battle with Lex Fridman today. Given our size disparity, I believe it to be quite doubtful, but who knows? Maybe you're a modern-day Bruce Lee and will manage to prevail.
View every social media update below.
Zuck is a chicken

— Elon Musk (@elonmusk) August 13, 2023
He can't eat at chic fil a because that would be cannibalism

— Elon Musk (@elonmusk) August 13, 2023
Can't wait to bang on his door tomorrow 🤣

— Elon Musk (@elonmusk) August 13, 2023
 

Post by @zuck

View on Threads
This is the full message: pic.twitter.com/UzbKoIkFOc

— Elon Musk (@elonmusk) August 13, 2023