Things You should Look for in A Motorcycle Racing Game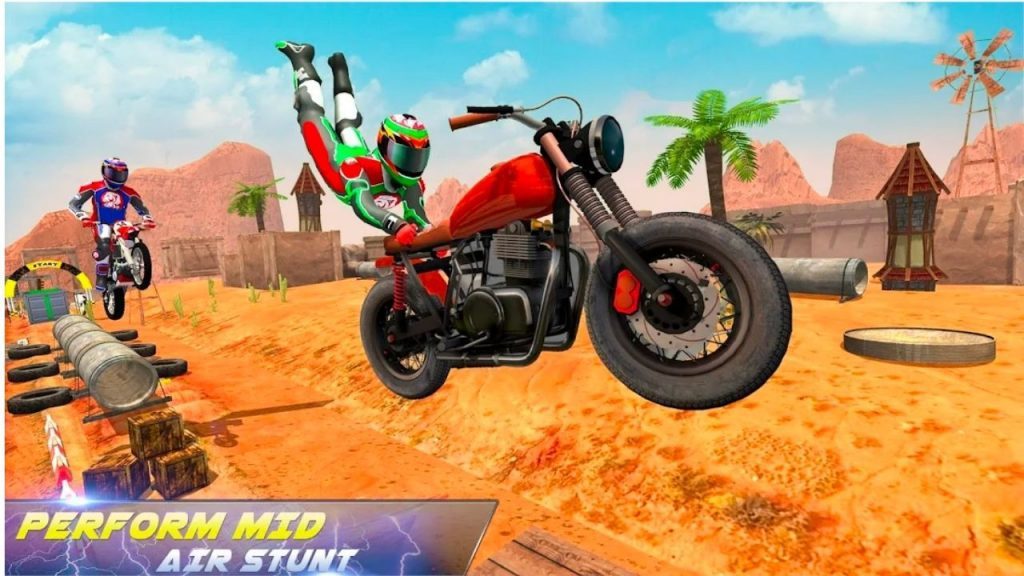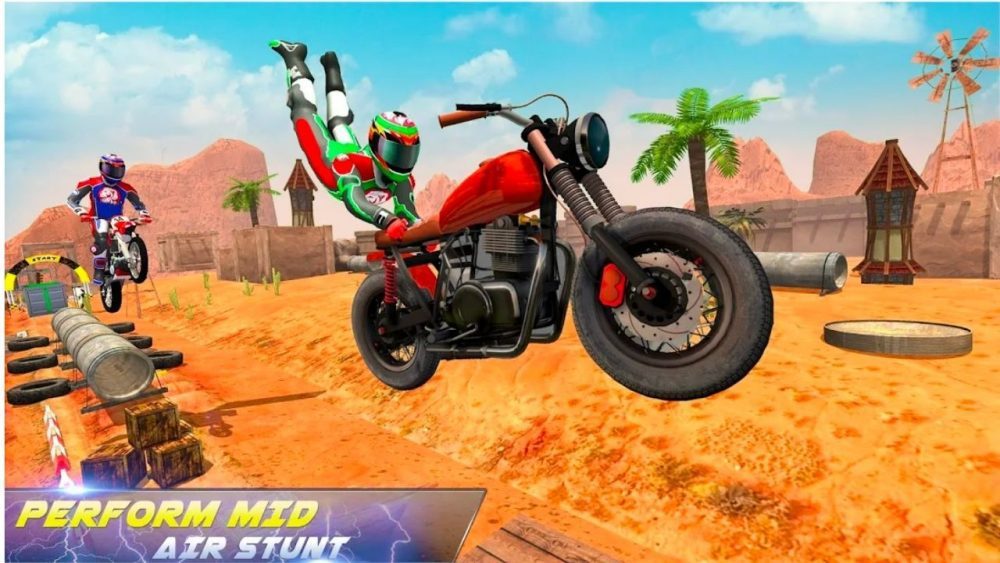 Despite what other gamers say, motorcycle games are not exactly the same. While a lot of gamers do agree that racing games share similar mechanics. But they do differ in terms of graphics, art style, gameplay, and even overall features. If you are the one to consider yourself a beginner in the racing category, this makes choosing a racing game slightly difficult on your end.
If you ever find yourself stuck in a situation where you can't understand which game is best to play. Then you may want to rely on a few quick tips to discover the right motorcycle game for you. Before explaining the things you should look for in a motorcycle racing game, I would like to share a list of top bike games.
Top Free Motorcycle Games
Below is a list of top free motorcycle games that you really like to play:
Death Moto.

Racing Moto.

Speed City Moto.

Highway Rider.

Speed Moto 2.

Drag Racing.

Bike Race Free.

Bike Racing

3D.

Bike Attack Race.

Fast Bike Race.

Motorcycle Simulator

Bike Stunt 3D
Things You Should Look for in Bike Games
We have discussed below a few things which make a good bike game. So if you are confused to choose the best bike games then look at the things which I mentioned below. If you find these things in a bike stunt game then that game is best to play. 
Game's mechanics

Types of Motorbikes, and their customizability

Unique game modes for you to play and try out.

Active multiplayer component
See if the game's mechanics "feel" right for you
An essential and integral part of any motorcycle racing game would be its mechanics. Especially, since it becomes the part of the game that decided just how "enjoyable" a bike stunt game can be. It is all about the more prevalent in free motorcycle games, as motorbikes are smaller but much faster machines. 
Being able to feel the bike swerve and make tight turns can be quite exciting. Especially, when you see the rider having to move bodyweight beside the entire motorbike. The kind of activity seen all around the racing game can be engaging, and it is this characteristic of a racing game that you must have find first and foremost.
Concentrate on the realism of the game's physics. Especially, with how the game manages various kinds of bikes and different environments.MX vs. ATV Reflex HD is a great example of a game that pulls this off. This game is both a stunt game and a racing game.  
Check its slate of motorbikes to play, and their customizability
What better way to play a motorcycle racing game than to truly "feel" like you own the bike? Racing games do this by letting players customize their vehicles and most bike stunt games have this feature as well. If you are looking for a stunt bike game, check its slate of bikes you can use and the capacity of customization they offer you.
A game that takes its motorbike customization seriously is RIDE. This game is already well-known for its realistic approach to motorcycles. Its thorough customization system lets you change not just the bike's exterior appearance but the interior as well. The game will allow you to make changes to exhaust, transmission, and even stock handlers.  The game also allows you to customize how your rider seems in the game. 
Assess if it has impressive game modes for you to try out and play
Given motorcycle racing games are a category of the racing games. These include the standard Arcade Mode that lets players to race on matches without complex requirements and formats. Other motorcycle racing games have story modes in the form of campaigns and various specific modes like Time Trials or Challenges.  
Before getting the game, first, check out these moods in the video game store. Above all, you will most likely spend a lot of your time playing via these modes. I mean, if you quickly get bored in any of these game modes, you may end up with a  purchase that is not worth the while. 
A motorcycle simulator is an amazing example of a game with a specific set of game modes. Whereas other bike stunt games focus on the racing aspect of the category. This game concentrates on obstacle navigation. Players can control their bikes from a physics standpoint, with the game needing players to complete a series of obstacles against various other players. Their focus on "conquering" barriers gives quite a lot of enjoyability for players to enjoy.
See if it has an active multiplayer feature
Another essential concern on your end, especially when looking for a fun motorcycle game, is to check if its multiplayer component is any fun at all. See if there are gamers actively playing your game, or looking for online matches. Also notice how it feels when you play on local multiplayer and if you are playing online. 
RIDE 3 has an easy-to-access multiplayer mode, that most bike stunt games usually have. Here matches are made through a lobby, where local games or even multiplayer games can be farmed and joined. That is a type of straightforward multiplayer. And this straightforward multiplayer mode you must have look for in your bike game, as you had desire to spend entire day playing with your buddies. 
Subscribe to Our Latest Newsletter
To Read Our Exclusive Content, Sign up Now.
$5/Monthly, $50/Yearly