What Is Considered a Long-Distance Move?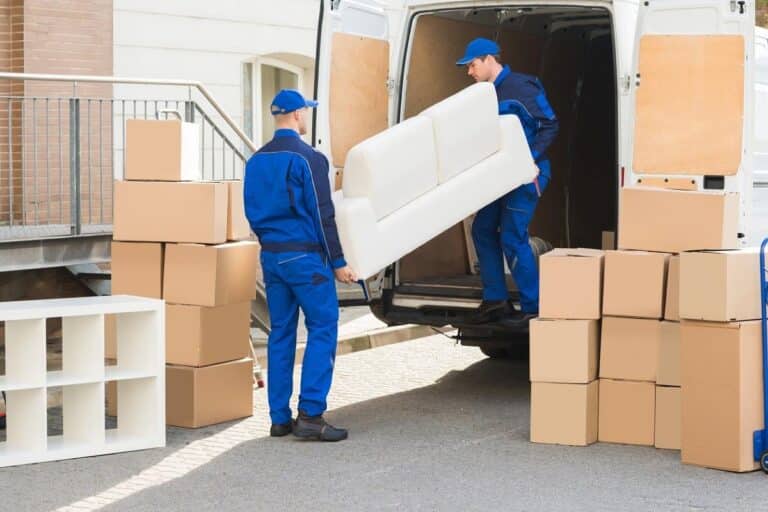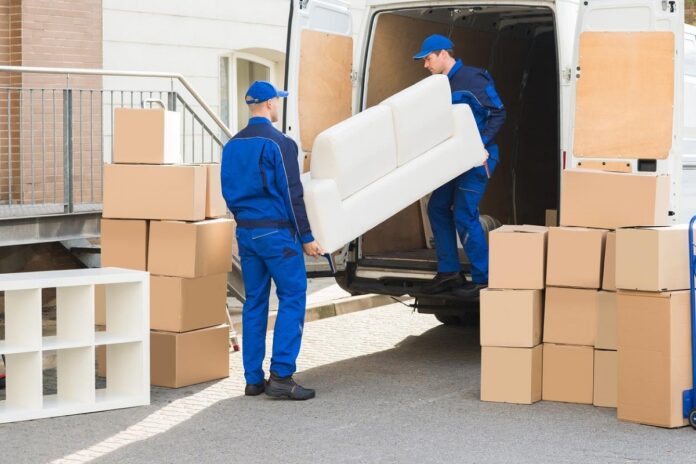 You might be excited and a bit stressed in anticipation of relocation. Then you begin searching for a moving company but become confused quickly: local, interstate, and long-distance movers promote their services. What type of relocation do you plan? 
What Is a Long-Distance Move?
As the name suggests, a long-distance move is the one when you travel a long distance. In the transportation industry, the approximate value to differentiate between local transition and a long-distance move is around 400 miles. Generally, if your new home is over 400 miles away, it is called a long-distance move.   
However, transition to any other state is often referred to as long-distance moving even if you travel 50 or 100 miles. In most cases, cross-country and interstate relocation is also reckoned as long-distance moving.
The Difference between Local & Long-Distance Moving
Generally, local moves represent short-distance transitions within a single state. As mentioned above, the short distance in this case means less than 400 (some companies use the boundary of 500) miles. Accordingly, leaving for a new place that is more than 400 miles away from the current home, as well as interstate is referred to as long-distance moving.
In fact, the difference is not only in distance but in a payment model too. In most cases, a moving company calculates the cost of a local move based on an hourly basis. Obviously, the total amount depends also on the moving size and the number of movers required to execute the work in the most efficient way.
Long-distance movers usually offer a flat rate based on a moving size and a scope of services.  
What Is the Average Cost for a Long-Distance Move?
Long-distance moving rates may vary significantly and depend on several parameters, including:
The distance.

The longer the distance is, the more fuel is consumed. In some cases, two teams can be involved: at your current location and at a new place. This factor is also taken into consideration during estimation.

The move size

. Actually, long-distance movers usually estimate a prospective cost based on the weight of your stuff. Generally, the costs to relocate a 1-bedroom apartment will significantly differ from the expenses of moving a large, 4-bedroom house.

Bulky or fragile (artwork) items

. Anything of larger size that requires special care, be it antique furniture that cannot be disassembled or a precious painting that will need specific enhanced packing, will add up to the total costs.

Additional services

. Extra charges and fees might be applied for packing or using an additional shuttle van from the parking spot to the place of a truck (in case there is no parking space for a large truck). Actually, a full-service moving company with impeccable profile and spotless reputation will provide a free estimation service with no obligations: you can request an online quote or arrange a virtual or in-person estimation that includes all services you request.
On average, the cost of a long-distance move is between $1,000 and $8,700.
The table below shows the approximate  (full-service) costs for a long-distance move based on distance to travel and moving size :
| | | | |
| --- | --- | --- | --- |
| # of Miles | 1 Bedroom | 2-3 Bedrooms | 4+ Bedrooms (House) |
| 100-500 | $1,500+ | $2,300+ | $7,000+ |
| 500+ | $4,000+ | $4,700+ | $9,000+ |
| 1000+ | $7,000+ | $9,700 | $15,000+ |
If you opt for a portable container (i.e., PODs) or truck rental, costs will be lower but you will have much more work to be done on your own. Naturally, you can hire packers and workers to load a container/truck but the total costs will increase significantly.   
On average, the cost of renting a PODs container ranges from $999 to $2,999 — it depends on the container size you need. If you move cross-country, a portable container might cost around $3,650; truck rental fees should be around $2,665 without fuel costs.   
How to Prepare for a Long-Distance Move?
Long-distance moving can be pretty challenging so it is recommended to get ready for it in advance. Create a checklist specifying all important aspects and things to do, including a decision on a moving company, getting all packing supplies, insurance, decluttering, changing your address for banks, etc.
Decluttering. The size of the move is calculated based on the total weight and volume of your belongings. Typically, all of us collect some things we don't use anymore or are too lazy to throw away. Relocation is a great reason to filter your stuff and get rid of destroyed and no longer wanted things. Anything broken should find its place in the garbage bin, functional but not used items can be sold via a garage sale/Craigslist or given to charity organizations.
Packing. When you move out of your family house to your first apartment, you are unlikely to suffer long hours packing. When you move a 3- or 4-bedroom house it is a completely different story. Not to get frustrated a day before the move, you'd better start boxing in advance. You can purchase boxes or find them online — every so often people give away free boxes that are left after relocation. Then, you begin packing less used items or out-of-season clothes. This approach will save you from stress and additional expenses on hiring packers last-minute.
Moving insurance. A fully-legit moving company always has insurance. However, the compensation for any potential damage is calculated by weight. The AMSA recommends obtaining supplementary moving insurance, particularly for an upcoming long-distance move.
Competent long-distance movers take care of everything related to relocation: they deliver necessary supplies, such as boxes, floor protection, tape, etc., pack and unpack your stuff, disassemble and reassemble bulky furniture if required, load and unload the truck, and even dispose of wrapping & packing materials.
Yes, full-service movers are pretty costly, but they literally relieve you from stress and save you a great deal of time.   
Summary
Anyways, as challenging and stressful as it seems, the forthcoming long-distance moving is fully manageable when you start planning in advance. Obviously, a fully-legit moving company is capable of streamlining the process, handling everything from A to Z, and relieving you from the stress tied to relocation. Do your homework well and scrutinize long-distance movers near you for reliability, license, and registration. All the essential data about the company, including its operation history, can be found using the USDOT number and the search tool on the FMCSA website.  
Subscribe to Our Latest Newsletter
To Read Our Exclusive Content, Sign up Now.
$5/Monthly, $50/Yearly