A Bittersweet World Cup 2023: 5 Key Players to Miss the ICC Cricket World Cup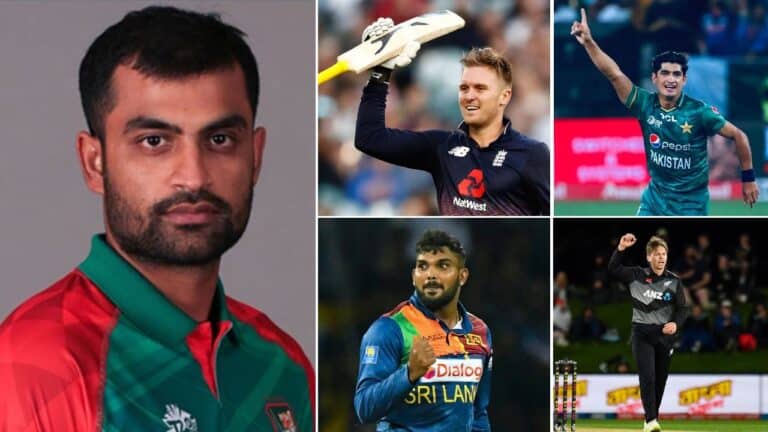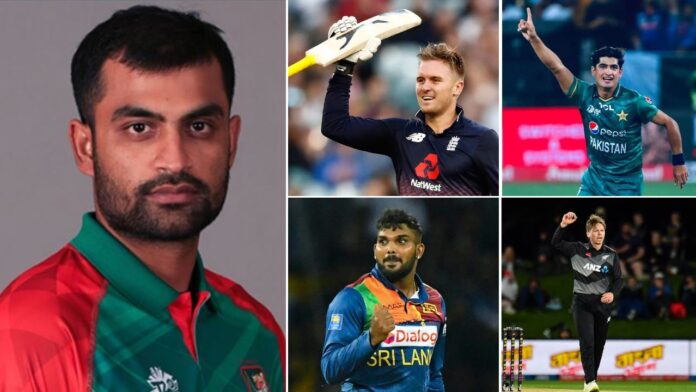 Professional athletes' driving aim is usually to represent their country in a worldwide athletic event, and winning it is the pinnacle of their careers.
The one-day international (ODI) World Cup is such a competition for most cricketers, although many top-class players miss out on the quadrennial tournament – mainly due to injuries, but sometimes due to tactical decisions or bust-ups.
Here are five great players that will miss the 2023 ICC Cricket World Cup, which will be held in India from October 5 to November 19.
Tamim Iqbal: Bangladesh
Bangladesh's most prolific ODI batsman and one of their all-time greats was left out of the squad when it was announced late last week. The 34-year-old's recurrent back issue knocked him out of the final team, as selectors did not want to "take a risk" in the 46-day competition.
In 243 One-Day Internationals, the left-handed opener has scored 8,357 runs, including 14 hundreds, but has been in and out of the side due to injury in recent years. Earlier this year, he announced and then reversed a surprise retirement.
A day after Bangladesh announced their team, the former skipper blasted the board for "creating barriers" that prevented him from being included. Bangladesh captain Shakib Al Hasan described Iqbal's comments as "childish and immature."
Given the controversy, the batter's injuries, and his age, he is unlikely to be part of Bangladesh's squad for the 2028 World Cup. Additionally, you can also read about- Prize Money for ICC Men's Cricket World Cup 2023: Winners to Receive USD 4 Million Prize Money
Naseem Shah: Pakistan
Shah has been an important part of Pakistan's recent bowling assault, sharing the opening bowling duties with Shaheen Shah Afridi. The 20-year-old bats from one end and has a remarkable economy rate of 4.68 in 14 games, while Afridi attacks from the other.
When batting down in the order, Shah has a reputation for closing off run chases – just ask Afghanistan.
However, Pakistan was forced to depart. Shah was forced to withdraw from the World Cup squad after suffering a significant shoulder injury in Pakistan's Asia Cup encounter against India last month. According to Pakistan's selectors, he will be out for three to four months due to an injury.
Jason Roy: England
Roy experienced a roller coaster of emotions after being named to England's provisional World Cup team, only to be left out when the defending champions announced their final 15-man selection.
Roy was an important part of England's white-ball revolution, which began under former captain Eoin Morgan after a poor showing in the 2015 World Cup, and he was one of their leading run scorers (443 runs in seven matches) when they won their first World Cup four years later at Lord's.
The 33-year-old opening batter has not been a regular member of England's team due to injury, and he lost out on building a case for selection to the World Cup squad after suffering back spasms during last month's ODI series against New Zealand.
England coach Matthew Mott called Roy's omission from the squad "the toughest decision" he has ever had to make and stated that the batter was content to be a reserve for the event.
According to captain Jos Buttler, the "brutal nature of sport" means that good players frequently lose out on major championships.
Read More: Where to Watch the ICC World Cup 2023: A Complete Guide With More Information
Wanindu Hasaranga: Sri Lanka
Hasaranga has emerged as Sri Lanka's most prominent cricketer in recent years.
Among his 67 ODI wickets, the dangerous leg-spinner all-rounder has three five-wicket hauls to go with four half-centuries in 832 runs.
However, the all-rounder had an injury during the Asia Cup and was unable to fully recuperate in time for the team announcement, according to Sri Lanka Cricket.
The absence of the 26-year-old will be a big blow to the 1996 World Cup champions, since he was the leading wicket-taker in the last two T20 World Cups and has been their most productive bowler in recent years.
Hasaranga will be considered as a replacement player if one of the traveling team members is injured.
Michael Bracewell: New Zealand
The 2022 ODI player of the year from New Zealand will miss the event owing to an Achilles injury sustained during a county match in England in June.
The absence of the 32-year-old has delivered a significant setback to the 2019 runners-up, who face defending champions England in the World Cup opener on October 5.
Bracewell can bat anywhere in the order, bowl solid off-spin, and keep wickets. In ODI cricket, his batting average of 42.5 is accompanied by an excellent strike rate of 118.60.
Bracewell has been described as a "great team man" by New Zealand coach Gary Stead.
"We've seen his exceptional skills in all three facets of the game and he was shaping as an important player for us at the World Cup in India."
Read Also: Irfan Pathan Predicts Top Batter and Top Bowler of ODI World Cup 2023