Joseline Hernandez: The Puerto Rican Princess Who's Taking Over Reality TV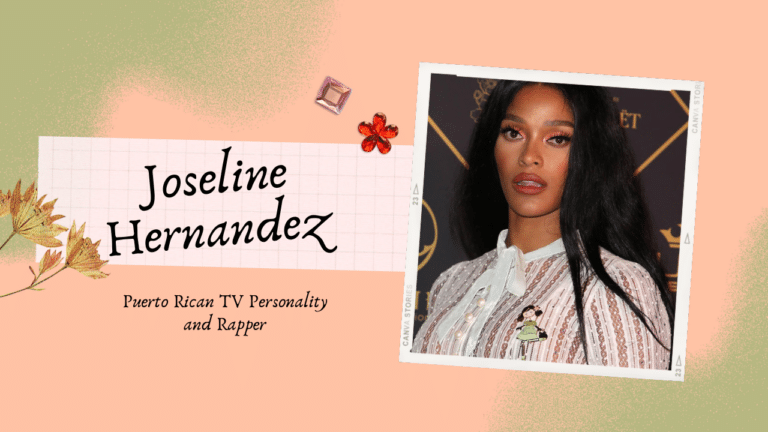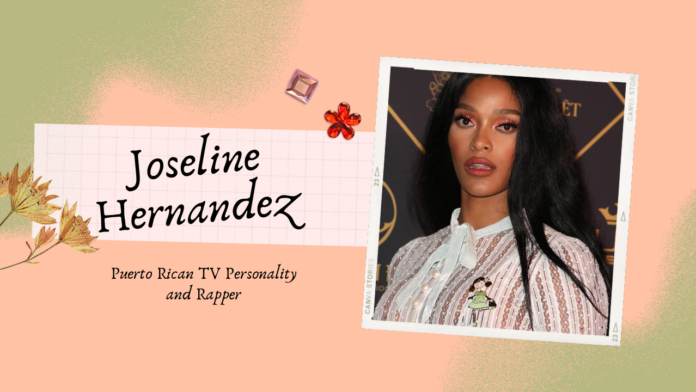 Do you want to know about Joseline Hernandez and her amazing rise in the entertainment industry? She's a Puerto Rican personality who has made it big in reality television with shows like Love & Hip Hop: Atlanta.
This article will explore everything from her early life and career beginnings to her most recent updates, philanthropic activities, public perception, and net worth estimation.
Get ready to learn all about Joseline Hernandez with us!
Content Highlights 
Joseline Hernandez grew up in poverty in Puerto Rico and worked from a young age to help her family. She gained fame on Love & Hip Hop: Atlanta (2012-2017) for her over-the-top personality. She released rap/reggaeton albums and mixtapes, collaborating with major artists.
Launched business ventures, including a boutique, restaurants, fashion lines, and beauty products. She has one daughter with her ex, Stevie J. Their relationship was rocky, but they are now co-parenting.
She has a controversial public image and is known for speaking her mind without a filter. Active on social media with over 10 million followers across platforms. Involved in philanthropy and activism supporting various causes.
She continues pursuing entertainment projects, including music, film/TV, and books, while expanding her entrepreneurial endeavors. Her story is one of overcoming adversity through hard work and determination to achieve fame and success.
Joseline Hernandez- Life At a Glance
| | |
| --- | --- |
| Category | Details |
| Full Name | Joseline Hernandez |
| Date of Birth | November 3, 1986 |
| Place of Birth | Ponce, Puerto Rico |
| Early Life | Grew up in public housing in Puerto Rico with limited resources. Started working odd jobs from a young age to support her family. |
| Career Beginnings | Started out rapping and performing in Miami. Gained recognition for original lyrical content about women's issues. |
| Rise to Fame | Appeared on VH1's Love & Hip Hop: Atlanta starting in 2012. Formed a tumultuous relationship with producer Stevie J. and Became a hugely popular and controversial figure. |
| Music Career | Released her debut mixtape, "The Puerto Rican Princess," in 2014 via Atlantic Records. Toured successfully and continued releasing albums. |
| Acting Career | Appeared in TV shows and films like Marriage Boot Camp, Cochran's Bride, and Gucci Mane: Welcome Home. |
| Entrepreneurship | Co-owned fashion boutiques and restaurants. Ambassador deals and partnerships with brands like Monster headphones. |
| Relationships | Dated and married producer Stevie J. One daughter named Bonnie Bella Jordan, born in 2016 with Stevie J., Engaged to DJ Ballistic Beats. |
| Controversies | Made many controversial statements on shows and interviews. Arrested twice for battery and disorderly conduct. |
| Social Media | Over 10 million combined followers on Instagram and Twitter. Regularly interacts with fans. |
| Other Ventures | Released memoirs, co-authored books, and hosted events and talent searches. Active philanthropist. |
| Net Worth | $300,000 as of 2023 (Estimated) |
Table: Brief Biography of Joseline Hernandez
Biography of Joseline Hernandez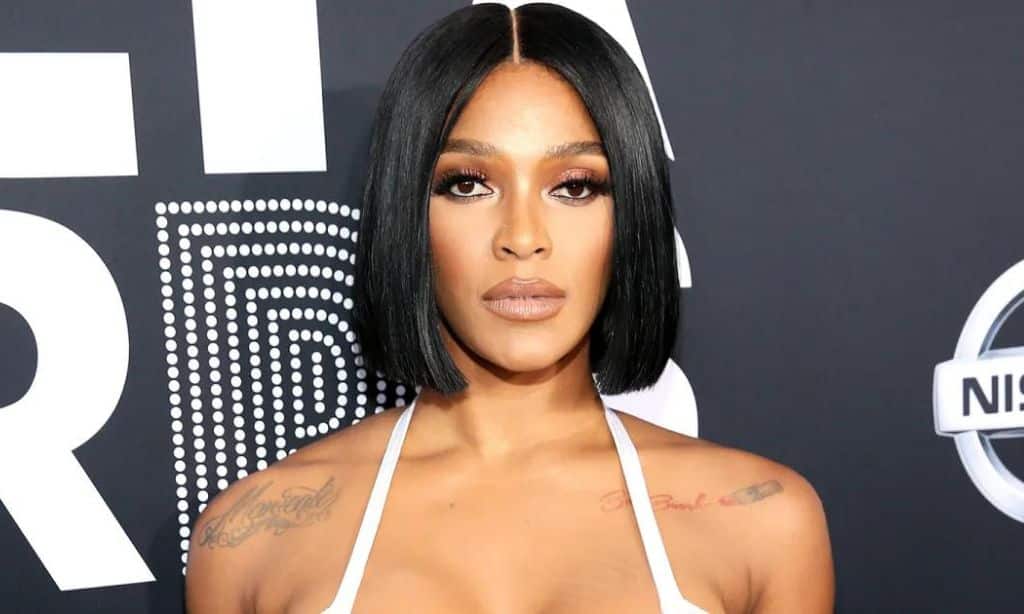 Following her humble beginnings in Ponce, Puerto Rico, Joseline Hernandez rose to fame for her appearances on the hit reality television show "Love & Hip Hop: Atlanta" and has gone on to become a successful entrepreneur and entertainer.
Early Life and Upbringing
Joseline Hernandez was born November 3, 1986 in Ponce, Puerto Rico. Growing up in the public housing system of Puerto Rico and of Afro-Latin American descent, Hernandez had a tough childhood with limited resources.
Without her biological father present, Joseline would look for work to supplement her mother's meager income. Despite these difficulties, she managed to piece together an education and work jobs from cooking to factory work at the young age of 16 before eventually making it big on Love & Hip Hop Atlanta.
A survivor despite various obstacles put in front of her growing up who hustled by trying her hand at any odds job that arose, few know that early success didn't come easy for Joseline. She originally came from humbling beginnings but was filled with potential ambition.
Career Beginnings
Joseline Hernandez is an American entertainer who gained fame as a reality TV star, rapper, and entrepreneur. She started her entertainment career in Miami, Florida, by rapping. Hernandez's rap talent earned her acclaim in the local music scene due to her originality and unique delivery of unusual topics.
She became popular for writing songs about issues affecting women, such as abortion and street violence. Later, she rose to international prominence after appearing on the VH1 reality series Love & Hip Hop: Atlanta, highlighting some of the most exciting characters from the hip-hop industry then.
On this show, Joseline stood out because of her larger-than-life personality, which often pushed boundaries and triggered instant reactions from audiences worldwide. In addition to getting recognition for her various TV appearances, Hernandez also released multiple singles during this period leading up to her debut mixtape release through iconic record label Atlantic Records in 2014 entitled "The Puerto Rican Princess."
This album received critical acclaim, with many praising its lyrical content showcasing honest stories about love loss, betrayal, and other hardships people face every day across all social class levels.
Read Also: Taylor Swift's Net Worth Soars to $740 Million [Latest Update]
Rise to Fame on Love & Hip Hop Atlanta
Joseline Hernandez quickly rose to fame and prominence on VH1's reality show "Love & Hip Hop: Atlanta," captivating audiences with her outspoken personality. After joining the cast in 2012, she developed a complicated yet passionate relationship with music producer Stevie J and caused quite a stir amongst viewers.
As their turbulent on-again, off-again relationship played out each season, Joseline became an audience favorite. She established herself as one of pop culture's most talked about housewives.
Her success soon led to a solo spinoff series called "Joseline's Cabaret: Miami," where she kept up her outrageous antics and landed roles in films such as Cochran's Bride alongside Grammy award-winning singer Monica.
Music and Acting Career
A popular entertainer and reality TV star, Joseline Hernandez has successfully carved out a career in music and acting. Starting her career as a dancer for several DJs, she rose to fame on the Vh1 show Love & Hip Hop Atlanta (LHHATL) in 2012.
After appearing on the show for 5 seasons, her popularity boosted significantly as people noticed her talent and her captivating personality, which led to her gaining numerous fans and followers online internationally.
The accolades didn't stop there – Joseline released two albums in 2019('La Joven Ignorante ' and 'Un Ws Pa La Cultura') showcasing skills with fiery Latin rhythms proving that she is more than just another reality TV personality.
She has also acted in various films, including 'Gucci Mane: Welcome Home,' 'Love & Loyalty,' demonstrating noteworthy performance credentials beyond the stage rides of LHHATL fame.
Entrepreneurial Ventures
Joseline Hernandez has made impressive money through many entrepreneurial ventures in her career. From owning boutiques to restaurants, she has invested in multiple businesses that make her financial success worth mentioning.
She was the co-owner of Stash House Boutique, which offered customized apparel and jewelry items, although it closed down due to legal issues with the partners. She also has a stake in two Miami restaurants, The Mia Mediterranean Bistro and Tito's Sports Bar & Grill.
Furthermore, music artist endorsement deals have been a huge source of income for her since 2016, when she signed on as an ambassador for Monster headphones and held several successful tours whose box office collection added to her net worth significantly.
Personal Life and Relationships
Joseline Hernandez has had a dynamic love life. She has been linked to various famous figures in the industry, such as musician and producer Stevie J., rapper Young Dro, and Atlanta Falcons star Deion Sanders Jr.
In 2009-2010, Hernandez married another music producer named Dexter L. Thomas, which ended shortly afterward with no children resulting from their union.
More recently, Joseline welcomed her daughter Bonnie Bella Jordan with co-star Stevie J on December 28th, 2016. In 2019, it was publicly announced that she was expecting her second child with mysterious fiancé DJ Ballistic Beats, who supports her throughout all aspects of pregnancy with his utmost care.
Again, there have been false rumors of marriage amongst online tabloids, although both respective parties have not yet officially confirmed any news about tying the knot.
Read More: Selena Gomez's Net Worth
Understanding Joseline Hernandez's Net Worth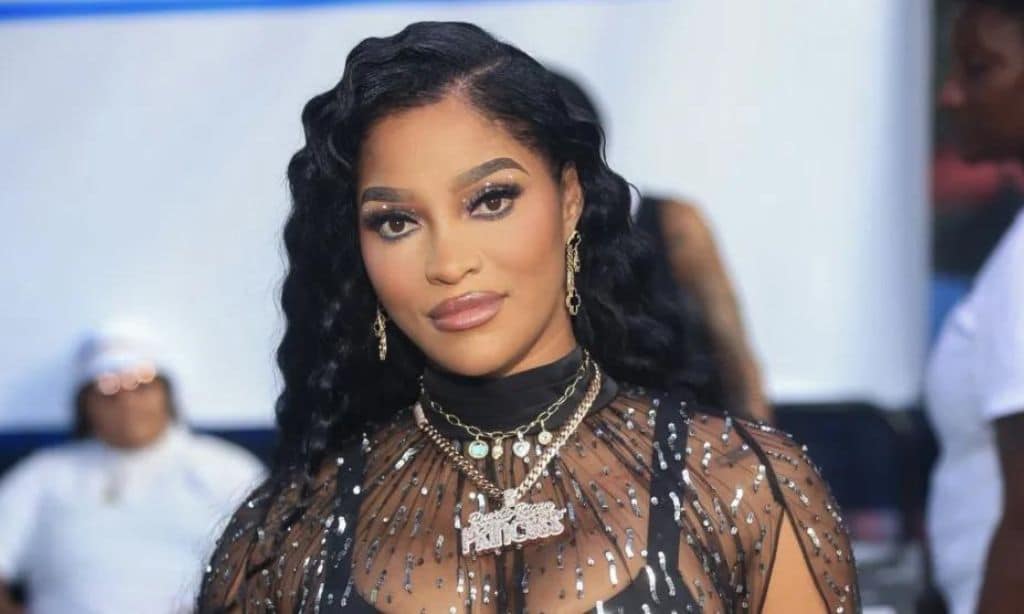 To determine her impressive net worth, one must evaluate various sources of income, investments, and business ventures.
Sources of Income
• Joseline Hernandez's main source of income is her career as a reality television personality.
Investments and Business Ventures
Joseline Hernandez has multiple business ventures and investments contributing to her net worth, including investments in real estate, fashion brands, beauty products, music recording labels, and more.
Estimated Net Worth
Joseline Hernandez's net worth is estimated at $300,000 as of 2023. The bulk of her wealth stems from her many sources of income over the years, such as reality television appearances on Love & Hip Hop Atlanta (2011-2017), her music and acting career, entrepreneurial ventures in the fashion and beauty industries, and various other hosting/brand deals.
As an artist and entrepreneur, she has access to more significant earning potential than a regular 9-5 job. She also invests heavily in her own business endeavors, continually generating additional revenue each year.
Through intelligent investments within the entertainment industry, real estate purchases, launching fashion lines, or promoting products through social media posts for commission-based earnings, Joseline Hernandez has amassed considerable wealth that continues to grow with time.
Joseline Hernandez's Career and Achievements
From modeling contracts to movie roles, discover the latest details on Joseline Hernandez's exciting professional pursuits that have continuously propelled her career forward!
Recent Projects and Appearances
Joseline Hernandez has remained active in the entertainment industry, appearing at several high-profile events, such as the 2013 AVN Awards and 2013 BET Hip Hop Awards. She has collaborated with numerous renowned artists for music releases and performances and starred in various movies and TV shows.
Awards and Recognition
Joseline Hernandez has accumulated numerous awards and recognitions throughout her exceptional career. Some of the notable accolades, honors, achievements, accomplishments, recognitions, prizes, and distinctions bestowed upon her over the years are as follows:
She was nominated for a BET Award for Best Performance by an Actress in a Supporting Role in 2019 and a Latin American Music Awards nomination in 2020.
In April 2021, she won the iHeart Radio Music Awards for Artist/Albums Of The Year – Hot Latin Songs Female Artist of the Year category.
Joseline has also been featured on lists such as The Times Most Desirable Women 2018 list and other influential women from diverse backgrounds around the globe.
Hernandez was listed among 30 Under 30 Jamaica Entrepreneurs by Forbes Caribbean alongside industry titans Chris Blackwell, Cedella Marley, and Mario Harte Chai.
Future Plans and Projects
Joseline Hernandez is ambitious and continues to pursue new ventures. She has several exciting projects in the pipeline for the coming year. Her future plans include:
She released her debut studio album, Estranged, with a tour featuring special guests AbeoModele and Ms. Jackson this year.
Promoting her recently released book, Loyalty & Love: The Life & Times Of My Story Through Joseline Hernandez, details her memoirs and career highlights thus far.
Expanding Rhymes With Snitch fashion range and other beauty products she markets on social media platforms such as Instagram and Twitter.
Further developing her philanthropic efforts by hosting charitable events like Giving Thanks To God's Angels, which raised funds for disadvantaged youth in Atlanta.
Increasing involvement in television roles within scripted series such as Real Housewives Of Atlanta reboot or upcoming ones like VH1's 'Vow or Never' reality show focused on relationship resolutions.
Joseline Hernandez's Philanthropic Activities
From donations and fundraising activities to raising awareness on various causes, Joseline Hernandez has demonstrated her commitment to giving back to the community and supporting those in need.
Charitable Works and Causes Supported 
Joseline Hernandez has been actively engaged in philanthropic activities to help those in need. She donates her time, talent, and money towards numerous charitable causes, including:
Impact and Contributions
Joseline Hernandez is a highly acclaimed public figure who has made significant contributions to the entertainment industry and her local community. Through expanding her philanthropic works, she actively supports various causes that help make a difference in the lives of people around her.
She frequently engages in charitable work to give back to those less fortunate than herself. She has established relations with multiple organizations such as Feeding America and Variety – The Children's Charity.
Her impact touches many lives today, raising awareness about issues such as poverty, homelessness, and disability rights through media appearances and generous donations of time or money.
Aside from directly supporting charities, Joseline also organizes events supporting ethnic, underprivileged communities within California by hosting fundraisers for high school students.
She also speaks out on important topics that can create positive change amongst the youth, inspiring them to strive towards success regardless of their background or circumstances.
Read Also: Beyonce Net Worth and Complete Biography
Joseline Hernandez's Social Media Presence and Influence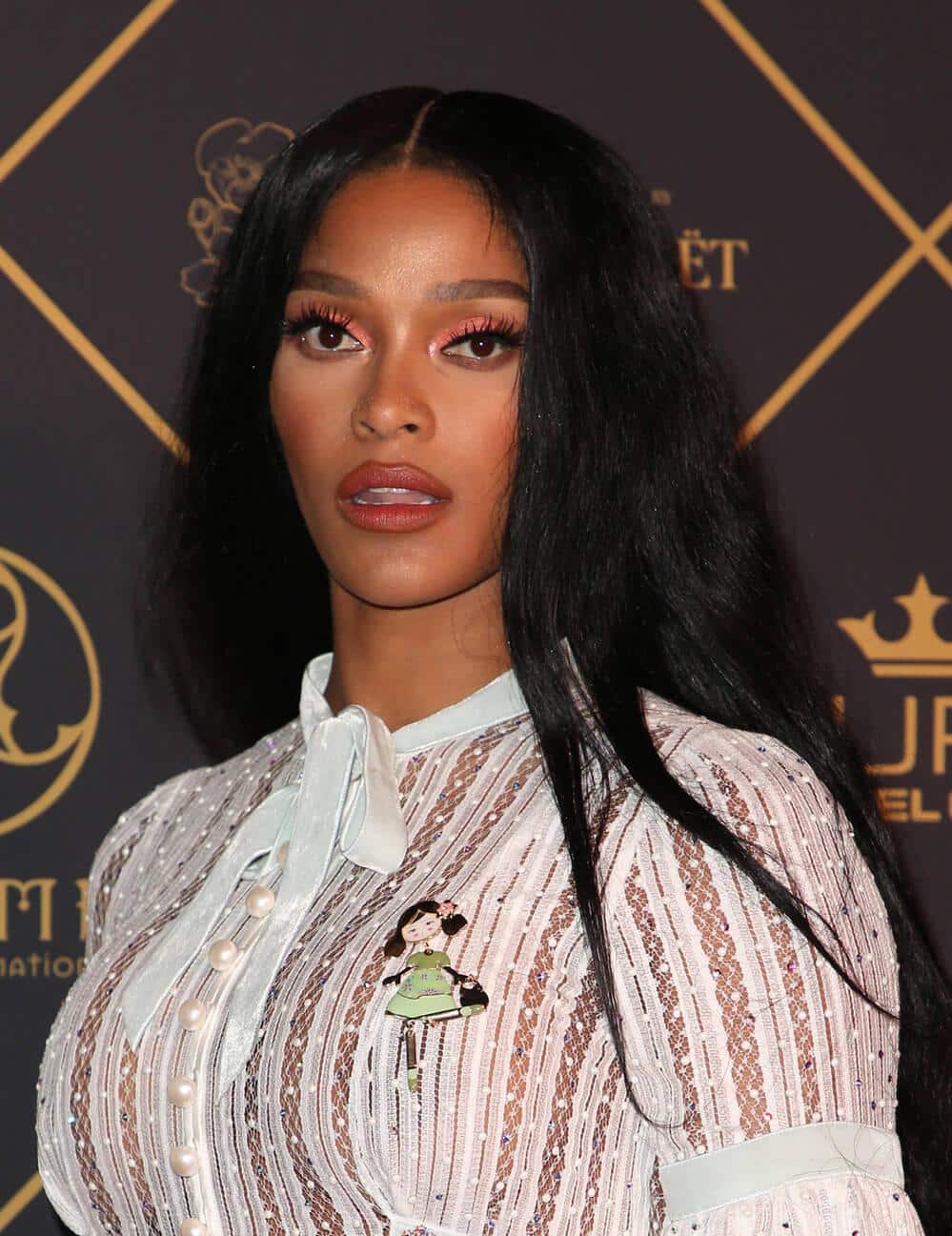 Joseline Hernandez is active on popular social media platforms, such as Instagram and Twitter, with a combined following of over 10 million followers and engagement that speaks to her influence in the entertainment industry.
Popular Social Media Platforms
Joseline Hernandez has embraced digital media to create a strong connection with her audience and is active on many popular social media platforms. She uses Instagram, YouTube, TikTok, and Twitter regularly to share personal updates and promote her career endeavors.
Number of Followers and Engagement
Joseline Hernandez is an influential figure with a high social media presence, particularly on Instagram. With over 10 million followers across all her platforms, she reaches hundreds of thousands of people every day who follow her posts, stories, and videos.
She frequently engages with her audience on Instagram by asking questions or responding to comments, and posting frequent updates about what's happening in her life. Fans can also stay updated via Twitter and YouTube – although engagement is less intense than Instagram, where she relates most strongly with a more significant portion of the followers due to its personal nature.
Her extensive online presence allows Joseline Hernandez to be very influential in influencing fans' decisions relating to entertainment and covering important topics like business or investing.
Influence on Fans and Audiences
Joseline Hernandez has substantially impacted fans and audiences worldwide through her robust social media presence. She is active across several popular platforms, including Instagram, Twitter, and YouTube.
On these platforms, she often shares content related to her projects, personal life experiences, and opinions, which engenders tremendous engagement from her followers. With an estimated following of over 5 million followers on Instagram alone, the reality television star boasts impressive post-likes, with numbers regularly hitting millions for each video or photograph uploaded.
This further speaks to Joseline's influence among fans – with many tuning in just to hear what she is up to or what's on her mind. A good example of this occurred when millions watched as she discussed a personal battle against depression during one of her monthly addresses alongside other famous celebrities who shared their stories, too.
Public Perception and Controversies Surrounding Joseline Hernandez
Joseline Hernandez has attracted positive and negative media attention over the years, with her statements and actions leading to controversies within the public domain.
Media Portrayal and Public Image
Joseline Hernandez's public image has been the subject of debates and controversies throughout her career. Despite starting off as an independent artist, she quickly gained notoriety for being a part of Love & Hip Hop Atlanta, which often meant more attention and negative criticism from the media.
She was frequently depicted in headlines for her controversial statements and actions on the show and tabloid coverage of her personal relationships with many other celebrities.
This perpetuated a sense of scandalous behavior that followed Joseline everywhere, leaving many to believe that this would spell her downfall or marr her reputation irreparably. However, despite it all, Joseline carefully managed to eventually reframe public opinion by actively rehabilitating her image and staying relevant even after parting ways from Love & Hip Hop Atlanta by maintaining an active social media presence and furthering entrepreneurial ventures into business endeavors such as fashion lines, beauty products, etc.
Controversial Statements and Actions
Joséline Hernandez has developed a reputation for speaking her mind publicly. Some of the most prominent examples of her outspokenness include:
In a 2016 interview with Love and Hip Hop, she described Love & Hip Hop Atlanta producer Mona Scott-Young as "not a good person" who is out to "lie" about cast members.
During an appearance on The Wendy Williams Show, she confronted fellow reality TV personality Big Lex by calling him out for branding her with an unflattering nickname.
Hernandez was arrested twice – first in 2017 for battery after allegedly attacking another Zeus Network show cast member and secondly in 2018 for disorderly conduct following a physical altercation with Big Lex.
Hernandez also made headlines when she compared her husband, Stevie J's relationship with writer/producer Mimi Faust, to slavery and hinted at having moved on from him while on their honeymoon trip in Puerto Rico during the reality TV show Marriage Bootcamp in 2019.
Towards the end of 2020, Joseline caused public outrage when she declared that Rapper Cardi B had copied her style from Season 5 of Love & HipHop Atlanta despite Cardi B beginning her music career many years earlier than Hernandez' first sparkling appearances on VH1 hit show Love & Hiphop Atlanta.
Read More: Paris Hilton's Net Worth: A Breakdown of How She Made Her Fortune
Handling of Criticism and Backlash
Joseline Hernandez has faced plenty of criticism and backlash over her long career in the entertainment industry. From feuds with other celebrities to accusations that Love & Hip Hop was fake, billionaire producer Mona Scott-Young had to deal with heated exchanges from Hernandez on various issues.
When talking about her dislike for the show's producer, she often refers to him as "not a good person." This has caused tension between Joseline and fans who accused her of hypocrisy, claiming that she should practice what she preaches before blasting others off.
Despite all this, Joseline has shown an impressive ability in handling criticism by responding quickly through social media platforms and finding negative press very helpful in driving support towards herself among fans.
Her tactful answerings on TV shows have also helped manage reputational damage regarding specific topics such as race or gender politics, amongst others – which could have otherwise created more prominent controversies surrounding her name if they were not adequately addressed at the time.
Personal Life and Relationships of Joseline Hernandez
[Video Credits @Bee With The Tea]
Get an in-depth look into the private life of Joseline Hernandez, from her relationships and marriages to her children and personal growth.
Romantic Partners and Marriages
Joseline Hernandez has had several notable and public relationships over the years. Her first well-known partner is former Love & Hip Hop Atlanta co-star Stevie J., whom she dated for five seasons of the series before their controversial split.
Children
Joseline Hernandez is the proud mother of a single child born in 2016. The identity and gender of her child have not been publicly revealed, though it is known that Joseline's baby had a father, Stevie J., whom she dated before becoming pregnant.
Since then, the two have gone through tumultuous times in terms of co-parenting their little one – which seemed to reach its peak with an expensive court battle over child custody rights.
However, based on recent statements made by both parties involved, it appears as if things are currently 'settled' between them regarding how they will raise their offspring together moving forward, ultimately putting Joseline's firstborn before any other issues between her and his or her father.
Personal Struggles and Growth
Joseline Hernandez is no stranger to the spotlight. Throughout the course of her career, she has endured many obstacles and experienced personal growth along the way. She first gained fame from appearing on several reality television shows, including "Love & Hip Hop: Atlanta."
While in the show, she faced controversies that caused public scrutiny and criticism. Despite these challenges, she continues building a successful career in the entertainment industry.
Her most recent venture is an acting role on "Drive By," which was released by WE TV in 2020. As part of this journey towards success, she attributes much of her strength to maintaining positive relationships with those close to her, spiritual practice, and the belief in self-love, helping her bring out her best self every day despite facing difficulty.
Joseline Hernandez's Other Ventures and Business Endeavors
Beyond her highly successful television appearances and hosting, Joseline Hernandez has also sought out other entrepreneurial ventures, such as fashion lines and beauty products.
Fashion and Beauty Ventures
Joseline Hernandez has gained massive success in the fashion and beauty industry. She has pursued several ventures, collaborations, and partnerships within this arena. Her primary focus has been promoting her brand and generating income through various promotional activities.
A collaboration with cosmetic retailer Fashion Nova on multiple occasions across both their activewear range and makeup collection;
Developing her own makeup line alongside collaborator Kandi Burruss;
Appearing at Miami Swim Week for glamorous modeling campaigns such as Castor Italiano's '…Diavolo di mare' SS2020 show;
Marketing endorsement deals with high-end brands like Puma Lentes, BMTN Boutique, Mobile Couture Shelves Clothing Co., Miriam Mercado jewelry collections, and numerous others;
Television Appearances and Hosting
Joseline Hernandez has appeared in multiple television shows, programs, and commercials. She began her television career 2012 as a VH1 series, Love & Hip Hop Atlanta. 2015, she was featured in WeTV's Marriage Boot Camp: Reality Stars. She hosted the 2014 Latin Night events at Compound nightclub. The same year, she also held a talent search titled "The Search for the Face of Mac and Mel" on Latin night TV, where she also starred as an entertainment expert.
Book Releases or Collaborations
Joseline Hernandez released her memoir "She Keeps Climbing," on April 21, 2021, through Key Links Press, LLC.
She co-authored the book "Style Soul Power: Women Reshaping Our World" alongside author Naymane Ndiaye, published in 2018, and explores female empowerment from a modern perspective.
In 2020, she signed a publishing deal with celebrity imprint Seventeen21 to release her upcoming novel Heart Walkers under Zebra Print Publishing Group in 2021.
In 2018, Joseline collaborated with author Pretty Rikky for the self-help book series "The Ms Miunaland Diaries," which detailed beauty tips and techniques to empower women worldwide.
Also Read: G Flip's Net Worth Skyrockets in 2023!