International Olympic Day 2023 – History, Theme, and Significance
International Olympic Day is celebrated annually on June 23 since 1948. The Olympics is the finest international multi-sport event held every four years. Thousands of athletes and sportspeople from all over the world compete in numerous activities and sports. The ancient Greek Olympic Games conducted in Olympia between the eighth century B.C. and the fourth century A.D. serve as the basis for the modern Olympic Games. 
The inaugural modern Olympic Games occurred in Athens, Greece, in 1896. Since its inception, International Olympic Day has broadened its reach and adjusted to diverse regional intricacies.
Continue reading this article to gain more valuable information about International Olympic Day 2023, including its celebration, historical background, significance, and more.
International Olympic Day History
Olympic Day is a celebration of sport, fitness, and community. Every year on June 23, it invites everyone worldwide to be active and move together with a purpose.
At the Sorbonne in Paris, where Pierre de Coubertin rallied for the revival of the Ancient Olympic Games on June 23, 1894, participants from all over the globe will commemorate the day the International Olympic Committee was established.
It represents the improvement of the globe through sports. The origins of Olympic Day celebrations date back to 1947.
During the 41st Session of the International Olympic Committee in Stockholm, Sweden, Doctor Gruss, an IOC member from the Czech Republic, proposed establishing a global Olympic day. This day would be dedicated to celebrating everything the Olympic Movement advocates for.
A few months later, in January 1948, the initiative was approved at the 42nd IOC Session in St. Moritz, Switzerland. The National Olympic Committees are organizing this event, and the date marks a significant moment in the annals of the Olympic Movement.
International Olympic Day 2023 Quick Info
| | |
| --- | --- |
| Day | International Olympic Day |
| Observed by | Worldwide |
| Date | June 23, 2023 |
| Established by | The International Olympic Committee (IOC) |
| Organized by | National Olympic Committees (NOCs) |
| Theme | Let's Move |
| Aim | To promote participation in sports worldwide regardless of age, gender, or athletic ability. |
Theme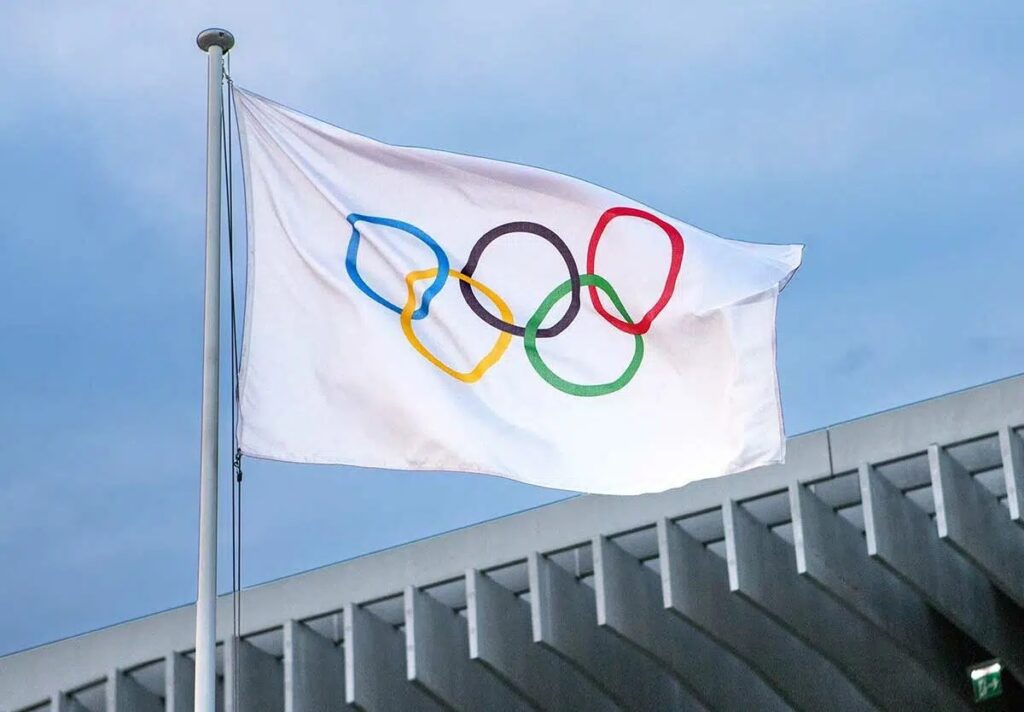 This year's Olympic Day theme is 'Let's Move,' which seeks to encourage people worldwide to engage in daily physical activity.
Over eighty percent of young people do not meet the daily activity level recommended for optimal mental and physical health, even though the world is moving quicker than ever.
This June 23 marks the beginning of a new global movement to move more.
"On Olympic Day, we celebrate the Olympic Movement's mission to make the world a better place through sport," declared IOC President Thomas Bach.
"Engaging in physical activities helps maintain the strength and well-being of both our mind and body. Participating in sports motivates us to always strive for our utmost potential and encourages us to dream, fostering individual happiness and unity. This year, we are highlighting sports' good effects on physical and mental health in collaboration with the WHO. Every day, we hope to inspire the globe to exercise more. Sport and physical activity are low-cost, high-impact tools for healthy bodies, brains, and communities."
Significance
International Olympic Day is an annual global celebration held on June 23rd to commemorate the foundation of the modern Olympic Games. The event is intended to spread the Olympic values of excellence, camaraderie, and respect worldwide. This day honors sports and the sound effects they may have on individuals, communities, and society as a whole.
The importance of International Olympic Day stems from its ability to unite people through sport. The Olympic Games reflect internationally acknowledged values of worldwide collaboration and understanding. People from all over the world can unite to honor the potential of sport and promote peace and togetherness by commemorating this day.
One of the primary objectives of International Olympic Day is to encourage people to participate in sports and physical activity. The event hopes to motivate individuals to make positive changes by showcasing the benefits of sport and its accessibility. This is especially crucial today, as sedentary lifestyles and obesity are rising.
International Olympic Day also serves as a reminder of the Olympic Games' legacy. The Games have a long history that dates back to ancient times and have played an essential role in molding modern culture. By commemorating this day, we celebrate prior Olympians and appreciate the influence they have had on the world.
How to celebrate International Olympic Day?
There are several ways to celebrate International Olympic Day. Here are some ideas:
Organize a sports event: Arrange a friendly sports competition or tournament in your community. Encourage participation from people of all ages and abilities.
Olympic-themed activities: Plan activities that reflect the spirit of the Olympics. This can include relay races, obstacle courses, or traditional Olympic sports such as track and field, swimming, or gymnastics.
Learn about Olympic history: Research and educate yourself about the history of the Olympic Games. Share interesting facts and stories with others, and discuss the significance of this global sporting event.
Watch Olympic-themed movies or documentaries: Gather with friends or family to watch movies or documentaries related to the Olympics. This can provide insights into Olympic athletes' dedication, perseverance, and achievements.
Engage in Olympic-inspired crafts: Get creative by making Olympic-themed crafts, such as designing your own medals, creating banners with Olympic symbols, or painting flags of different countries.
Support local athletes: Show support for your local athletes by attending their sporting events or competitions. Cheer them on and acknowledge their hard work and dedication.
Spread the Olympic spirit on social media: Use social media platforms to share inspiring Olympic stories, memorable moments, or your own personal experiences related to sports and fitness. Use hashtags like #InternationalOlympicDay to join the online conversation.
Remember, the key is to celebrate the values of unity, sportsmanship, and excellence that the Olympics represent and to promote the joy of participation in physical activities.
Quotes
"There is a popular fallacy that falling down is the mark of a poor skater. But the truth is that when one stops falling, he has probably stopped improving."  – Dick Button.
"I work hard, and I do Good. And I'm going to enjoy myself. I won't let you restrict me." – Usain Bolt.
"Winning doesn't always mean being first. Winning means you're doing better than you've ever done before." – Bonnie Blair.
"The world never puts a price on you higher than the one you put on yourself." – Sonja Henie.
"Focus, discipline, hard work, goal setting, and the thrill of finally achieving your goals. These are all lessons of life." – Kristi Yamaguchi.
"The Olympics remain the most compelling search for excellence in sport, and maybe in life itself." – Dawn Fraser.
"For athletes, the Olympics are the ultimate test of their worth." – Mary Lou Retton.
"If you don't try to win, you might as well hold the Olympics in somebody's backyard." – Jesse Owens.
"I am building a fire, and every day I train, I add more fuel. At just the right moment, I light the match." – Mia Hamm.
"Everything about the Olympics was first class, and women were treated as athletes and equal." – Elizabeth Robinson Schwartz.
"There is something in the Olympics, indefinable, springing from the soul, that must be preserved." – Chris Brasher.
"If you dream and allow yourself to dream, you can do anything." – Clara Hughes.
"I run to be known as the greatest runner, the greatest of all time. I could not eat or sleep for a week after I lost in the (1992) Olympics. I have to win or die." – Noureddine Morceli
"Without passion, you won't do something 100 percent. That's the bottom line."  – Apolo Ohno.
"Holding an Olympic Games means evoking history." – Pierre de Coubertin
"It's not about winning at the Olympic Games. It's about trying to win. The motto is faster, higher, stronger, not fastest, highest, strongest. Sometimes it's the trying that matters." – Bronte Barratt
Wishes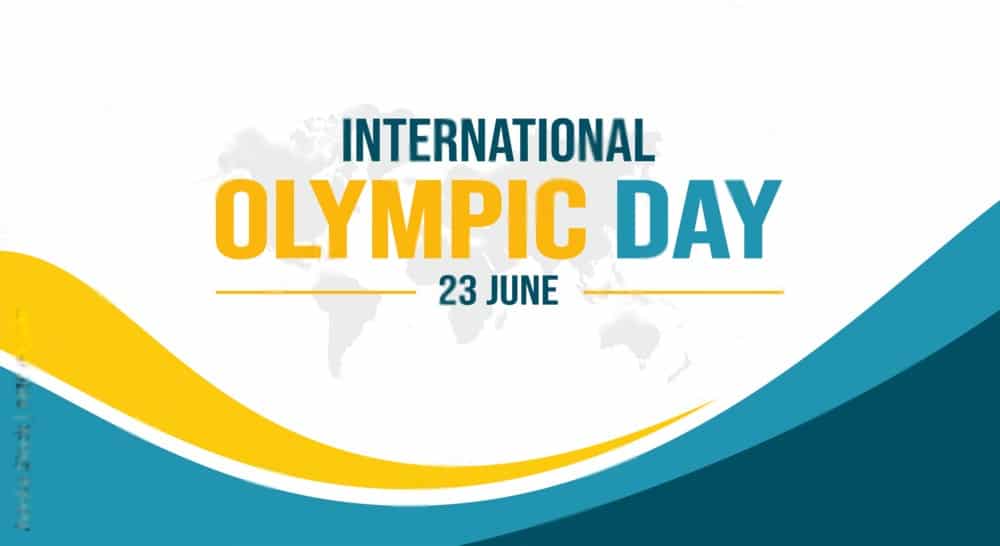 "Celebrate the spirit of sportsmanship on this day. And enjoy the game. Happy International Olympic Day."
"Let us all bring up the sportsman spirit within us and make this day memorable. I wish you and your family a pleased International Olympic Day. Have great fun."
"To each one who continues to pursue their sporting dreams, wishing you a very Happy International Olympic Day."
"Sending you lots and lots of happy and sportive wishes on this Internal Olympic Day. Let us all gather all our energy to fulfill the motive of this day. Play all, enjoy all."
"Sustain the spirit of Sport and unite the world in the true sense of Olympism. Happy International Olympic Day."
"To everyone out there who is a great admirer of the Olympics, here is a day for you to celebrate—cheers to the most significant sporting event."
"All my good and warm wishes to you on this International Olympic Day. Bring the sportsmanship vibe within you and have a good time."
"Happy International Olympic Day commemorates the International Olympic Committee."
"International Olympic Day inspires us all to implement all the good qualities of the game within us."
"Many, many happy greetings on this unforgettable day of International Olympic Day. Have a great day ahead."
"This day, we should forget all our rest and actively spread the importance of sports in our life. I hope you will enjoy your day to the fullest."
"Have a pleased International Olympic Day for you and your friends. Gather your friends and family and celebrate this day with great spirit and fun."
"Today, let us promise to change ourselves by watching every game. Happy International Olympic Day."
Slogans
"Citius, Altius, Fortius" – Latin for "Faster, Higher, Stronger," which is the official Olympic motto.
"Celebrate the Olympian within you."
"Inspire greatness, embrace unity."
"Unleash your passion for the sport."
"One world, one dream."
"Embrace the spirit of the Games."
"Together we rise, together we shine."
"Olympic Day: Inspiring generations."
"Join the global celebration of sport."
"United through the power of sport."
Final Words
The world celebrates International Olympic Day annually to recognize Olympic values and the Olympic spirit. Athletes worldwide compete in sports and other activities offered by Olympic Committees, such as runs, exhibitions, seminars, and musical performances.
It strives to improve health awareness and encourage sports engagement through its various programs. The organizing body, the International Olympic Committee, encourages individuals from all around the world to take part in the celebrations.
Subscribe to Our Latest Newsletter
To Read Our Exclusive Content, Sign up Now.
$5/Monthly, $50/Yearly