3 Industries Being Transformed By Virtual Reality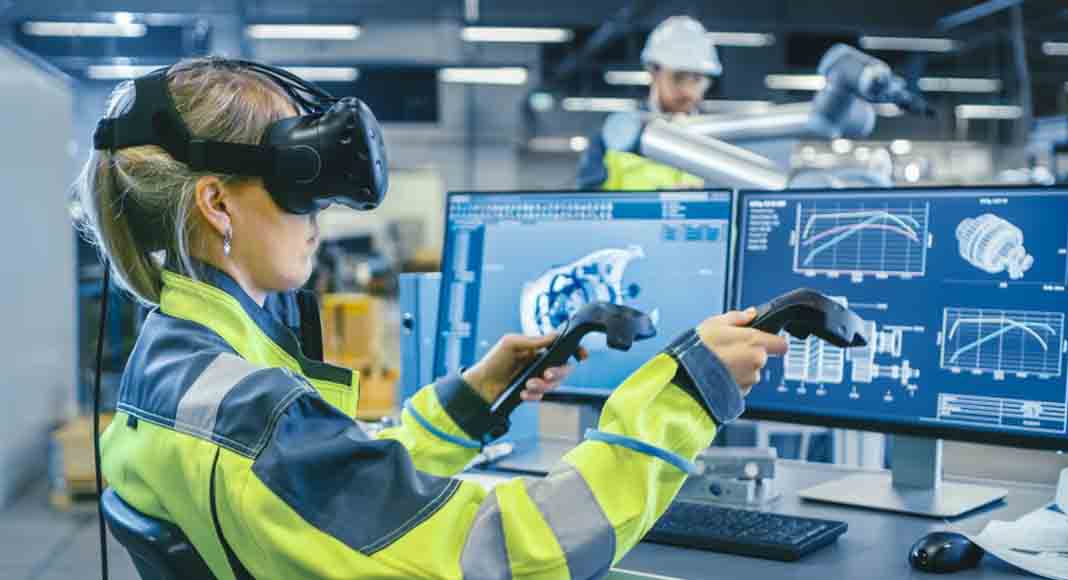 Some people still think virtual reality is only used in gaming and entertainment. It's not. The technology is now used by multiple industries to streamline processes, reduce costs, and to produce better results. The global VR market size is projected to reach over $12 billion by 2024. Between 2020 and 2027, the VR industry is expected to increase by 21.6% every year.
Increased computing power coupled with new breakthroughs in display technology and motion tracking have provided more ways to apply VR. Here are 3 industries that have adopted VR's immersive qualities to shape their future in unique and interesting ways.
Finance
Some financial institutions now use VR to explore interactive visual representations of financial trends and information, making data more digestible. Companies like Salesforce are using Oculus Rift VR headsets to create 3D data representations. These enable them to scrutinize and track investment portfolio performance.
Citi, a global bank, uses Microsoft HoloLens to examine huge amounts of data and understand market conditions quickly. Traders are able to analyze complex data using holographic spheres and manipulate it with hand gestures.
And thanks to VR, businesses can see changes that would have required more analysis and interpretation in real time and make crucial decisions quickly. VR can also modernize the entire banking process, enabling banks to appeal to younger generations.
Automotive
Auto companies worldwide are taking advantage of VR's immersive nature to add value to the customer experience. The technology allows designers and engineers to experiment with a vehicle's look and build before commissioning expensive prototypes.
Brands such as Land Rover, BMW, and Jaguar are using VR for early design and engineering checks. They review auto designs and vehicle object obscuration. Ford's Immersion Lab unites designers and engineers from different locations, allowing them to work on auto prototypes, render automotive designs early, and make modifications.
To enhance the car-buying experience, auto manufacturers and dealerships now offer an online virtual showroom. Car buyers can explore cars' interiors, customize cars to their liking, or take a virtual test drive using their smartphone. BMW's virtual experience provides users with detailed, photo-realistic renderings of their cars.
Marketing & Advertising
In marketing, customer retention and click-through are everything. Marketers are constantly searching for better ways to attract customers. With each passing day, they focus more on the customer and how to improve their experience.
VR has revolutionized the way businesses market products and services. It gives them many opportunities to attract customers in a unique, memorable way. More brands are turning to virtual reality to add a wow factor to their promotional campaigns and reach people bored with typical advertising.
Lowe's home improvement stores use VR to market their remodeling services. The technology allows customers to see interactive real-time renderings of their remodeling plans. This drives up their interest, making them more likely to get the service.
VR is a flexible technology that gives companies endless opportunities to develop new solutions and creative ideas. It is now more affordable and accessible, so more sectors should take advantage of it.