India Ranks Fifth in AI Investment Worldwide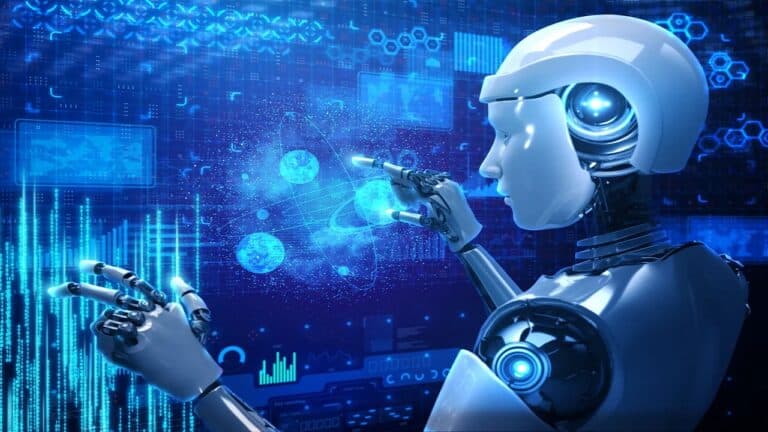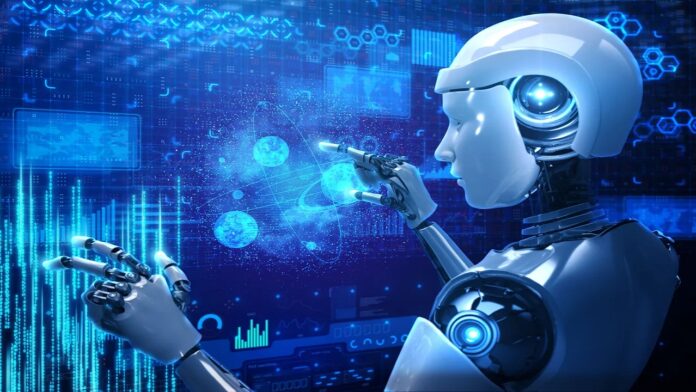 Listen to the Podcast:
Stanford University's annual AI Index report says that India had the fifth most investments in startups that offer goods and services based on artificial intelligence (AI) in 2017.
India invested $3.24 billion in AI startups in 2022, which was more than South Korea, Germany, Canada, and Australia combined. The United States, China, the United Kingdom, and Israel are all ahead of India on the list.
The Index also shows that AI startups in India got a total of $7.73 billion in funding over the last ten years, making it the sixth country with the most AI investments between 2013 and 2022. Last year, nearly 40% of this funding was made.
The conversational AI company Uniphore, which is based in Chennai and raised $400 million in a Series-E Round last year, is now worth $2.5 billion. AI company Mad Street Den, based in Chennai and the US, raised $30 million in a Series C round led by Avatar Growth Capital. This is one of the largest amounts of money raised this year.
Even though the global economy has slowed down since 2021, AI investments have gone down. However, experts expect VC funding to rise again this year, especially because businesses and customers are very interested in generative AI products and OpenAI's ChatGPT.
Kashyap Kompella, an AI analyst and CEO of research company RPA2AI, said, "Given the unprecedented interest and the growing feeling in the industry that it is a step change in AI capabilities, I expect VC investments to pick up speed in the coming quarters."
Aurojyoti Bose, the lead analyst at GlobalData, also said that "long-term prospects are likely to be promising." The rise in both the number and value of deals in Q4 2022 could be seen as a sign of this.
VC analytics company Tracxn found that investments in AI startups in India went from $1.7 billion in 2020 to $5.2 billion in 2022, which is a doubling.
"Investing in AI firms has a high chance of growth and a good return on investment. Even though funding is low right now and the economy is slowing down, Neha Singh, co-founder of Tracxn, thinks AI startups will continue to grow in the coming years.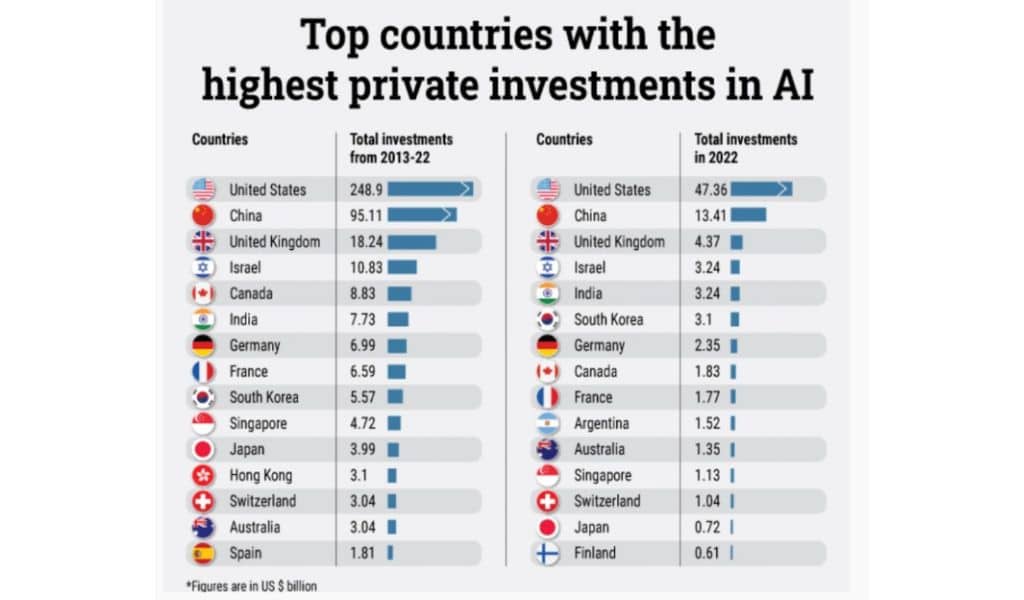 Several Indian companies, like Flipkart and MakeMyTrip, are looking into how to use generative AI models in their products, as Mint noted earlier. Startups like GupShup and Exotel have also announced chatbot builder platforms that are driven by OpenAI's GPT models and can be used by businesses to make chatbots like ChatGPT.
Kompella pointed out that there are a lot of startups in India that are building goods on top of GPT models. "But a moat can only be created if there is something extra, like Bloomberg's FinanceGPT, which is based on proprietary datasets, or an innovative RLHF fine-tuning for specific use cases," he said.
The Stanford study also shows that 54% of the researchers who worked on large language models (LLMs) were from American institutions. But researchers from Canada, Germany, and India made their first contributions to the creation of LLMs last year.
Kompella said that building basic AI models takes a lot of money, but it's hard to predict how much money will be made. He also said that many AI startups have not yet figured out how to make money.
"For example, along with OpenAI's Dalle-2 and MidJourney, Stable Diffusion is one of the top three AI tools for creating images. Even so, it seems like Stable Diffusion is having trouble finding a way to make money. "AI units at big tech companies and leading companies like OpenAI are all in the heavy investment phase, not the make money phase," said Kompella.
Subscribe to Our Latest Newsletter
To Read Our Exclusive Content, Sign up Now.
$5/Monthly, $50/Yearly