How to Make a Cheese Charcuterie Board Royal Craft Wood's Guide?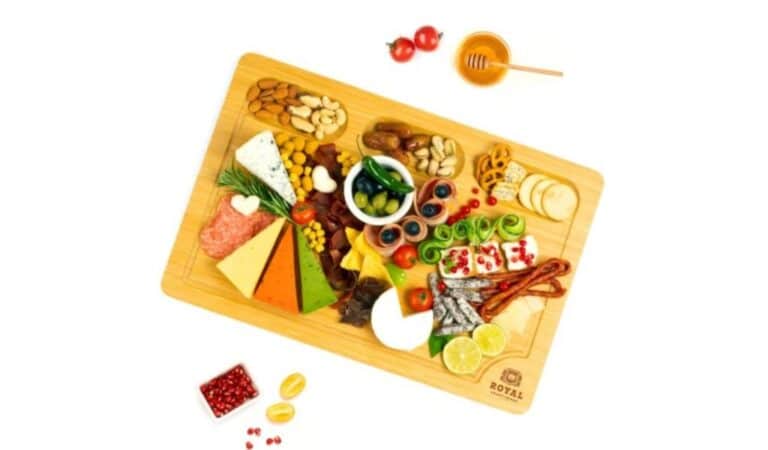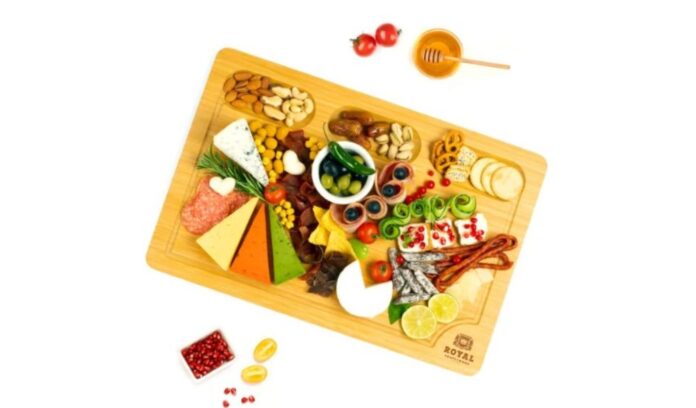 Listen to the Podcast:
The timeless culinary tradition of serving a cheese platter is deeply rooted in Mediterranean culture and spans centuries. As popular as the 5th century BC, this tasty selection has become integral to many family meals and gatherings. From its ancient Greek beginnings to today's arrangement – surprise your guests with an impressive display worthy of any special occasion!
Celebrations in medieval England were made even more special with the addition of a cheese board. This delightful selection often included fruits, nuts, and honeycomb as accompaniments to cheeses such as cheddar or Swiss, a practice formalized when fromageries emerged in 18th century France. The custom later crossed the Atlantic Ocean, where Americans developed simpler versions of these boards (like there) for entertaining guests at home.
Cheese boards have evolved beyond their classic role as a tasty appetizer. Now, they're an art form that allows diners to explore tantalizing pairings of artisanal cheese and accompaniments such as fruits, nuts, and jams. For events like wine tastings or house parties, these delicious presentations add visual appeal while creating mouthwatering opportunities for exploration into various flavors – making them the perfect complement to any gathering!
Let's Make It! 
A cheeseboard platter is an easy and impressive way to delight guests at any event. Follow these tips for the perfect spread that will have everyone drooling! From carefully chosen cheeses, accompaniments, and presentation – creating a special board right could be the star of your celebration.
To create a stunning cheese board that will tantalize all palates, consider incorporating various cheese slices – from mild and creamy to sharp and tangy. Classic options include cheddar, brie, feta, or gouda, while more daring, adventurous eaters may enjoy blue cheese. To take it further, try featuring some luxurious artisanal cheeses for added flair!
Next, consider the tasty accompaniments that can bring balance to your cheese platter. Think crackers in various flavors and nuts for crunchy texture; olives, dried fruits like apricots or figs, jams, and chutneys offer sweet notes – all of which create a visually appealing display when accompanied with seasonal fresh fruit such as grapes or berries.
For a stunning presentation worthy of your next event, thoughtfully arrange cheese and other accompaniments on a large cutting board or charcuterie tray. Place the most prominent items – such as wheels of cheese – first before grouping complementary ingredients; then fill any gaps with more minor things like nuts. Add edible flowers juxtaposed against herbs like rosemary sprigs around the edges to make it even more visually striking.
Making an exceptional cheese board platter is no small feat. To ensure guests can savor the experience, don't forget to provide all necessary accompaniments, such as knives for cutting soft cheeses and a separate knife per type of hard cheese offered – this will help them identify which variety they are tasting. As a bonus, offering individual plates could make it easier for people to indulge in their selection without juggling it, teaming up with other nibbles! Lastly, take pleasure in watching others appreciate your stellar crafting skills!