How to Make a Travel Log?
Planning for travelling to get new experiences? If so, then you have to remember everything that will help a travel log. It will not only help reserve your memories of the experience but also help enrich your tour.
A travel log helps you record all those memories and discover yourself as a traveler. It is a personal diary. Therefore, there are no fixed rules to prepare it. In essence, it is a personal, intimate space, and therefore it is suitable for anyone.
The objective of the travel log is to prepare a memory of your experiences. There you can record a count of everything you do, but also what you feel, what you think, what you discover and what each one of your routes evokes.
Why make a travel log? Simply, to account for all that can happen, internally and externally, during a trip. It is a way to elaborate and rework your experiences so that you can capture all and not forget those details and feelings that you think are valuable.
Just as you record your memories in photographs, you can also make a memory through a travel log. Here are some ideas that could help you to do it.
Travel log made by hand
It doesn't make a matter you carry a laptop, a tablet or any device that will help you take note. A true travel log is written by hand. There is an important difference between a manuscript and a digital text.
The manuscript is more genuine because you cannot simply erase without leaving a trace. It also invites you to contact what you think and what you write.
Start planning before the trip
Planning a trip is almost important as the trip itself. So, the most advisable thing is that you start your blog from before undertaking it. Write down the details of your plans, doubts and expectations. It will be very interesting to look at all that when you have finished the tour.
In fact, if you write while making plans, it will surely help you organize your ideas better and refine your entire organisation together. Not only you will leave a memory of this phase of the trip, but also it helps you plan everything better.
Two basic rules of a travel log
The first is that you should always take it with you. The best thing is that you choose a notebook that is very practical. It does not hinder you or be easy to load. The same goes for the pen.
The second golden rule is that you always keep it in mind to write down everything you can think there. Those who prefer to fill it only after finishing the day describe everything that has happened once complete. Besides, write down simply every time something through their heads. The second option is usually more advisable. Don't forget to always write the date.
Everything goes in a travel log
Your travel log is absolutely personal, so don't limit yourself. You should write as you wish. Use large or small letters, as you feel. Do not worry about how you are writing, or how much sense it makes what you say. Simply write as you are born.
It is also worth drawing, learning or not drawing; or you paste photos, maps, guides, tickets or anything that seems meaningful to you. It is your personal diary, so the only important thing is that it has meaning for you. The rest does not count.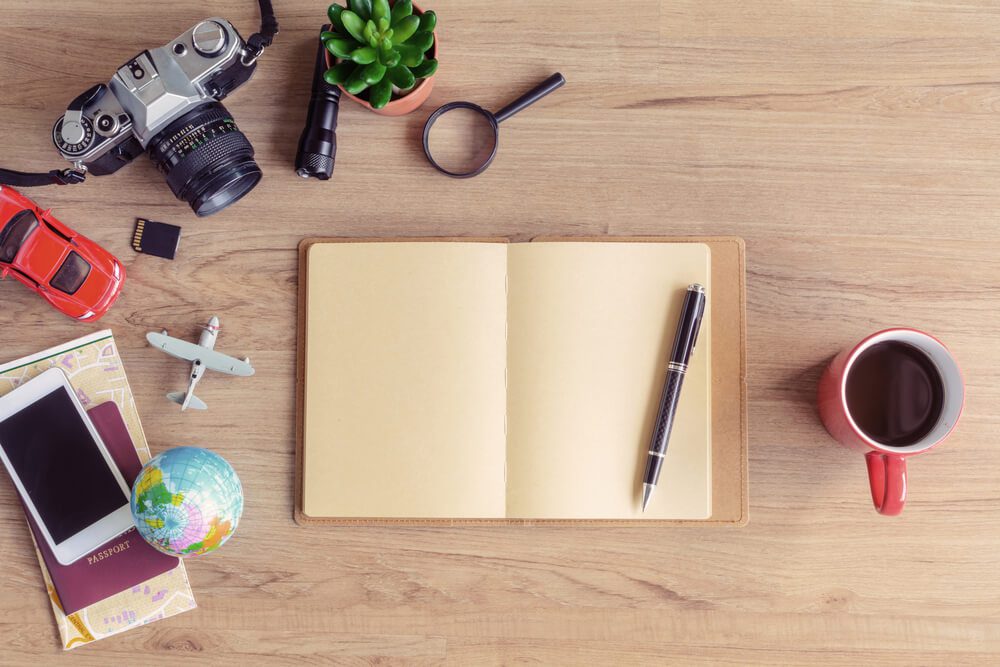 Travel log acquires true meaning
A travel log acquires its true meaning when you check after the trip. Most commonly, you will be very surprised if you leave it still for several weeks and then review it. In part, you relive what you did and in part, you discover facets of yourself that only come out during a trip.
The most advisable thing is that after reviewing your logbook, once the trip is finished and the notes on it are finished, write again, but this time from the distance of what has already been experienced. Write down your conclusions, rethink what you lived. All this together will make your trip a more transcendent experience and increase knowledge about who you are and what you travel for.
Subscribe to Our Latest Newsletter
To Read Our Exclusive Content, Sign up Now.
$5/Monthly, $50/Yearly