Graphic Design Why Does It Matters For Small Business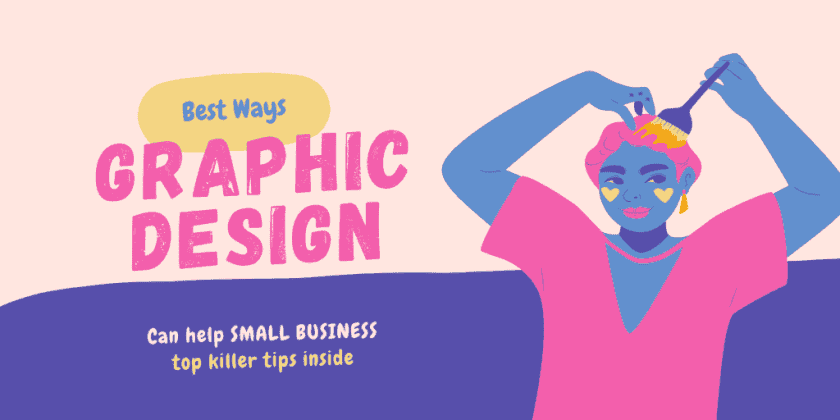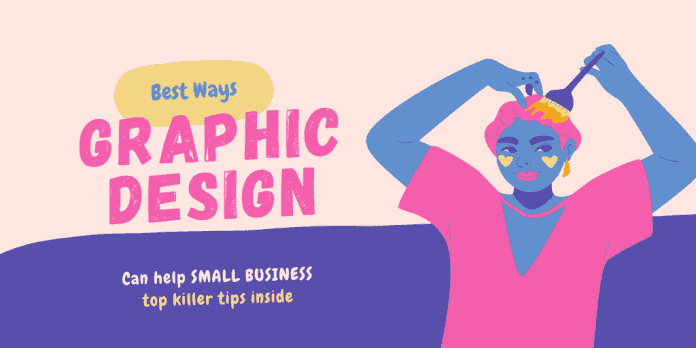 Your logo, website design, and mobile app all make your business stand apart from the rest, no matter how small or large your company is. There are many free templates available online that you can download for free or you can also edit them online.
What is the differentiating factor from other businesses? It is the unique "design". Graphic design is a key component of today's business world.
Why is graphic design important?
Professional graphic designers are required by businesses to create effective marketing materials such as brochures, leaflets, flyers, banners, and business cards. Sometimes, they also offer resume design services. Graphic design is the creation and development of a logo that can be used to build a brand image.
This includes creating mobile apps and social media pages to promote and advertise the business. Graphic design goes beyond beautifying a product. It has many other benefits than simply making it look attractive and beautiful.
Graphic design has many benefits for businesses. When used effectively, graphic design can boost your marketing and advertising campaigns with the help effective visual communication. A good and appealing Graphic design can help inform your market, it has the ability to educate and persuade your target audience, to eventually convert into sales.
What's the purpose of graphic design?
Graphic design's main purpose is communication. Graphic design is primarily visual communication. It uses typography and images to communicate ideas or messages.
It combines photography, illustration, and motion graphics to create attractive designs that can grab the attention of viewers, convert them to sales, and open new avenues for business.
Graphic design serves many purposes. Below are some of these key purposes:
Foundation for branding strategy:
The primary purpose of graphic design is to create a solid foundation for branding strategies.  You need to have unique logo for the market you are targeting so that people can associate with company's image.
The rules of artistic harmony are combined with the study of human psychology and the effect of colour and shape on the brain to create the logo.
Planning and executing a branding strategy is easier when a logo can be easily identified and associated with the brand's goals.
Having Printing and Stationary materials such as pamphlets, visiting cards and brochures/banners is part of the strategy. Design of websites, apps for mobile, social media pages, etc.
Beautifying
We as Humans aren't only practical, but also emotional. Most people are driven by beauty.
Although we all know content and functions are more important than aesthetics, many people still feel attracted to beauty.
Graphic design serves the purpose of enhancing advertising materials or promotional material to make them more attractive and fashionable.
Attracting consumers' attention is crucial and should make them feel positive about the brand and products. In these tough times, a positive image is a great asset.
Enhance the User Experience
Graphic design is used in a variety of formats, including print materials. Large blocks of text are too difficult to digest, whether they're on a leaflet or a company website.
Graphic design can transform large blocks of text into attractive images or graphics. Graphic designing can help convey the message or information in a subtle manner. It improves the user experience so the information is available in condensed manner to the viewer.
The vibrant graphics make it easy to read the content and are appealing to the eye.
Navigation Enhancement
Customized elements can enhance navigation and increase usability. Graphics make it easy to navigate through the website or mobile app. This creates significant impact on your conversions and retention.
The aesthetic pleasure of looking at beautiful visual elements and harmonious compositions is also a benefit for the user.
Why is graphic design important to Business? What are the advantages of graphic design for business?
Your First Positive Impressions
Your logo design will determine how your prospects view your business. The logo should be easy to understand, interesting and unique. This will cause potential customers to look away from your business or brand.
However, people will remember a unique and interesting logo design if they are attracted to it.
An experienced and professional graphic designer in delhi can create a logo that is true to your business values. It will be unique and attractive, and can create a positive impact for consumers.
Image for professionals
Using common logos, images, and graphics on your website, marketing materials, and social media pages can create consistency and uniformity.
Graphic design that is well executed and planned will provide visual consistency throughout marketing campaigns. This helps to build company identity and increase brand recognition.
Consistency and uniformity will project professionalism to your target audience.
Brand recognition
Graphic design is an important tool for businesses. It helps to establish a brand identity that reflects your company's values.
Every aspect of business communications, from stationery to brochures to advertisements to websites, uses the company logo. These all elements contribute to a strong brand identity.
A graphic design that is effective can help you connect your company's values with the products and services you offer.
Communication
Effective communication is possible with graphic designs because visual aids are more effective at communicating ideas.
When compared to words, a graphic or picture that is creatively designed and informative can communicate ideas and information better than just words.
Professionally designed graphics can make a lasting impression and communicate your message effectively.
Building trust and goodwill
Graphic design is a way to build a professional brand image. This professional image builds trust and credibility among the customers. Gaining the Trust is a key factor in convincing buyers about the quality and reliability of the services or products offered.
Businesses that have built strong relationships over time are more likely to be successful in the long-term. Graphic design if used correctly helps to build trust and credibility.
Conversions higher
Graphic design can be a key advantage for businesses as it helps increase visibility which can lead to higher conversions. Having better visibility, more effective communication and greater credibility can all help increase sales and revenue.
Graphic design that is effective attracts more customers to your website or store. This increases the likelihood of conversions.
Hire professional graphic design services
Even if your employees are skilled in graphic designing, it is still a good idea to hire professional graphic designers.
Your employees are chosen for specific jobs. If they begin to focus on graphic design, it can impact their work.
Professional graphic designers can help increase brand awareness and allow employees to concentrate on their work.
Apart from this you can read  Graphics Card Buying G uide , Best Graphics Card Update List 
Subscribe to Our Latest Newsletter
To Read Our Exclusive Content, Sign up Now.
$5/Monthly, $50/Yearly