Every Details of Google Pixel 8 Launching Event [Made by Google Event]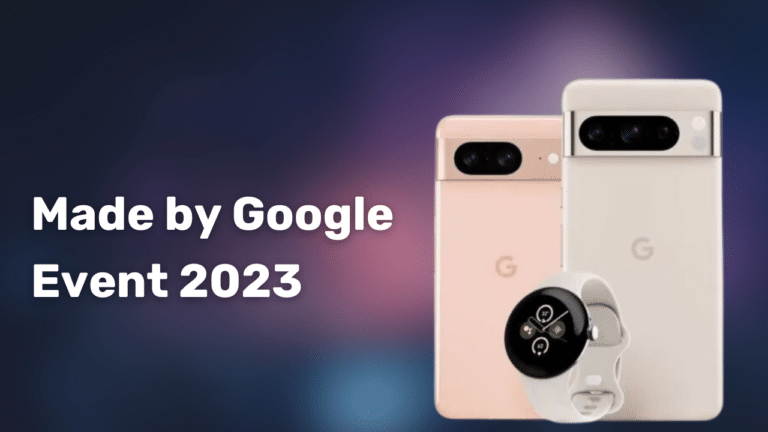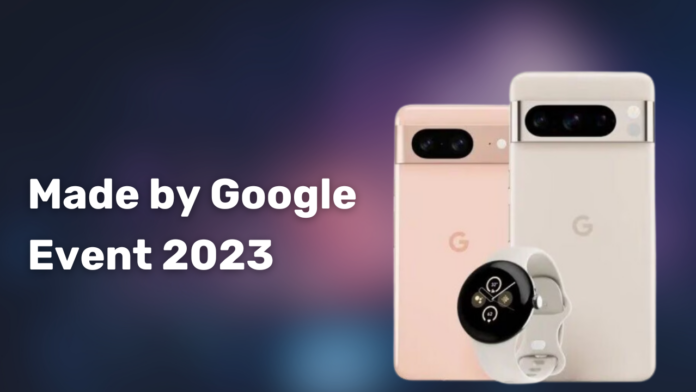 The search and consumer tech giant Google showcased its latest innovations at today's Google Pixel 8 launching event, Made By Google. The Pixel 8, the Pixel Watch 2, Google Generative AI Experience, and other products all received significant improvements. We've included a summary of the keynote's key points below.
Key Highlights
Google's Pixel Buds Pro earphones have been updated with new color options and enhancements.
Google has pledged 7 years of Android updates and software support for the Pixel 8 series.
The new artificial intelligence features in Google Photos are as convoluted and disorganized as a human memory.
The new Google Pixel 8 is more compact and has improved intelligence.
Google's Pixel phones now have access to Android version 14.
The Pixel Watch 2 has upgraded sensors, a longer battery life, and enhanced precision.
The Pixel 8 Pro boasts enhanced cameras, a brighter display, and numerous advances in artificial intelligence.
Google Pixel 8 Launching Event
The event started at 10 a.m. (EST) and ended at 11:20 am (EST). The New Google Pixel 8 series, Pixel Watch 2, and Google Generative AI experiences were introduced at the event. You can watch the recorded live event below.
[Video Credits @Made by Google]
Google Pixel 8 Series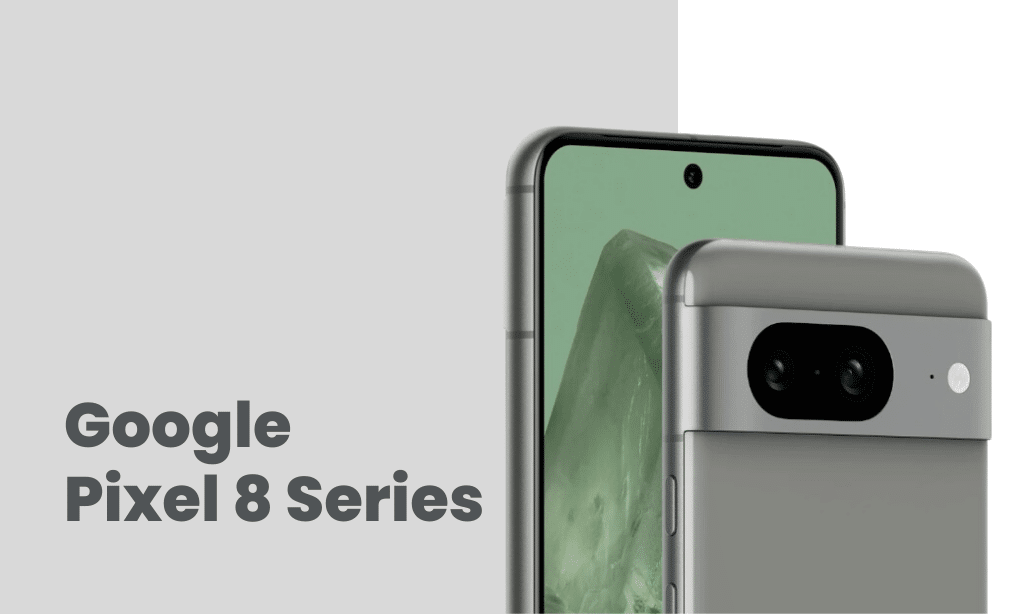 The Pixel 8 and Pixel 8 Pro are Google's most recent smartphones, and the tech giant claims, "They're fast and secure phones with Google AI and the most advanced Pixel Cameras yet."
The Pixel 8's display is a fraction of an inch smaller than its predecessor, at 6.1 inches, while the Pixel 8 Pro keeps its 6.8-inch display.
The resolution of the 8 remains the same at 1080 x 2400, while the Pixel density of the 8 Pro drops from 512 to 489 ppi at 1344 x 2992.
The most significant advantage of the new Actua display (or Super Actua in the case of the Pro) is its extraordinary brightness. The 8 has a maximum brightness of 2,000 nits, and the 8 Pro has a maximum brightness of 2,400. Both screens have a maximum refresh rate of 120hz.
The latest Android handset begins at $699 for the 8 and $999 for the 8 Pro. Preorder is now available at the Google store. 
However, the Google Pixel 8 Pro receives a display, Corning Gorilla Glass Victus 2, and camera enhancements.
Here are some of the highlights of the pixel camera:
50-megapixel main wide camera with a 24mm equivalent in classic film camera focal lengths.
"Optical Quality" mode multiplied by two.
Google's Super Res Zoom digital computational tele mode can zoom up to 8x.
Darrell Etherington highlighted Google's methodical approach to the latest model, emphasizing the significant enhancements in camera specifications and the cutting-edge Tensor G3 processor that drives the Pixel 8 Pro. These advancements appear to be the primary factors that make upgrading to this device worthwhile.
In the realm of photography, there are two noteworthy additions to the camera's repertoire. The first is the Magic Editor, a remarkable tool that allows users to fill in backgrounds and reposition subjects within the frame effortlessly. This feature promises to enhance the overall composition and visual appeal of photographs.
The second feature, known as Best Take, takes advantage of advanced technology to seamlessly merge multiple shots into a single, flawless group photo. By intelligently selecting the finest elements from each image, this function ensures that the final result is nothing short of exceptional. These innovative features are set to revolutionize capturing and immortalizing our precious moments.
Google Pixel Watch 2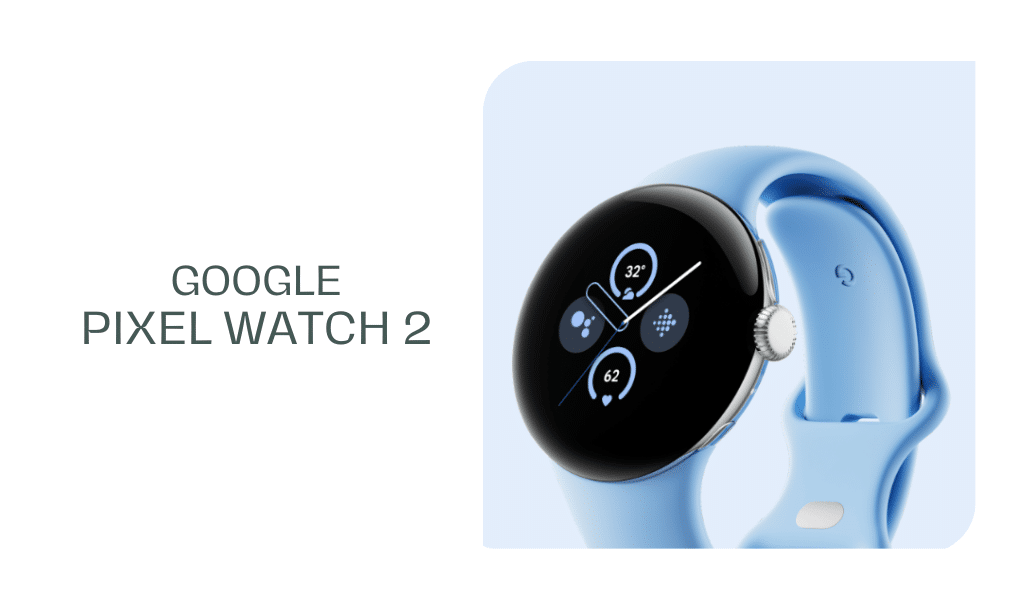 The Google Pixel Watch, released last year, was the company's first attempt to build a commercially viable smartwatch from the ground up. First-generation problems included, predictably enough, mediocre battery life, shaky software, and a general lack of refinement compared to the best offerings from Apple and Samsung.
Google's second smartwatch, Google Pixel Watch 2, has a variety of enhancements aimed at improving the wearer's health, including a better multi-path heart rate sensor and stress recognition. The watch is now lighter and more efficient thanks to a new chip.
Also, new stress management capabilities, including a body-response sensor and a skin temperature sensor, have been adopted from the Fitbit product line. Pricing begins at $349. You can only preorder now from the Google store.
Android 14, Google Assistant, and More
This year, Android 14 adds customization, accessibility, and more. The OS will launch on Pixel devices today and on other Android devices later this year. Switching wallpapers to rapidly change what you see and setting personalized lock screen shortcuts are highlights. New font, widget, color, and format lock screen templates exist. Google uses AI to customize the lock screen based on your situation. The lock screen will highlight your weather widget if there's bad weather.
That's it for this year's #MadeByGoogle!

We're so excited for you to experience our new #Pixel devices and all the helpfulness that come with them.

See you soon, but in the meantime you can check out lots more details and features on the Google Store: https://t.co/TkTzFizeys pic.twitter.com/HtxMFLwE4a

— Made by Google (@madebygoogle) October 4, 2023
Google Assistant is getting AI-powered updates. Assistant with Bard is a new mobile personal assistant combining Google Assistant and Bard. It now handles more inquiries and tasks, from simple requests like "What's the weather?" "set the alarm" or "Text Jenny" to more intelligent responses from Google's Bard AI.
The Call Screen function has been improved to help users decide which calls to avoid and which to take. In a convincing demo during the event, the AI answered user calls with a lifelike voice. It manages unknown calls to reduce spam calls by 50%. The company claims the feature now intelligently separates calls you want to take from those you don't.