Top 25 Most Exciting Android 14 Features [Detail Guide]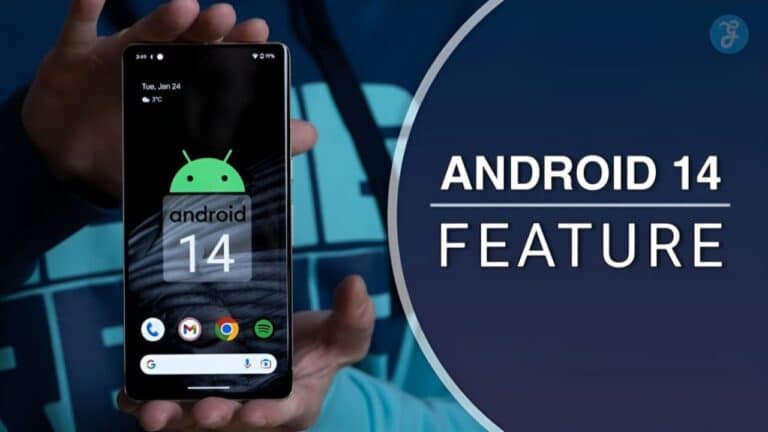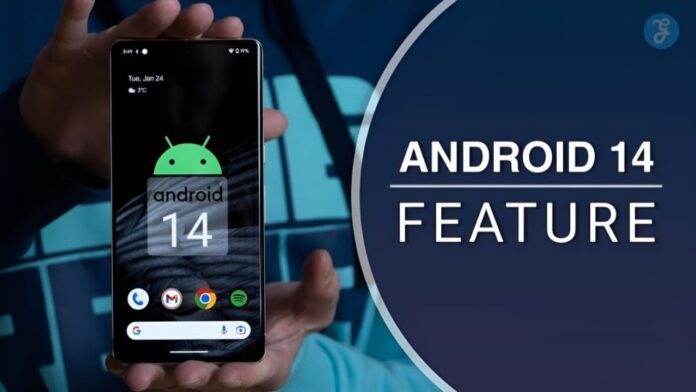 Are you curious to explore the latest Android 14 features? You're not alone; many smartphone users across the world are excited about what new additions this newest update holds in store.
With so many groundbreaking updates released each year, it's essential for us to stay informed and up-to-date about all these changes. After extensive research and testing, we have compiled a comprehensive guide on the top 25 most exciting features of Andriod 14 that will help you decide if it's worth upgrading now or waiting until later.
This post provides an exhaustive list of helpful tips and tricks along with other necessary information like release dates and Google's future plans for 2023 -All with much-needed insight into how these features can benefit our daily lives when used correctly! So get ready to dive into a brand new world as we explore Andriod 14 – together!
Content Highlights
Android 14 offers many powerful features that can greatly enhance user experience upon release in 2023, such as the photo picker tool, notification flashes, and charging pill.
With customizable lock screen features, users can customize their devices with clocks, shortcuts, and wallpapers for a unique look.
Magic Compose uses AI to generate more meaningful text responses through predictive suggestions according to individual conversation contexts.
App Pair allows users to launch two apps side by side while auto-confirm unlock enhances security yet boosts the convenience of pin entry.
What is Android 14?
Android 14 is the next-generation operating system developed by Google and set to be released in 2023. The OS aims to improve user experience further, focusing on privacy and security, accessibility options, customization features, and app compatibility.
It offers big-screen optimizations for better performance on larger devices while also featuring updates that align with the OpenJDK 17 LTS release. Additionally, Android 14 introduces a variety of new privacy protections as well as battery life improvements.
The official list of features available in Android 14 still remains unclear, but there are numerous expected additions, such as a photo picker tool; notification flashes; a charging pill feature that optimizes your charger's power capacity over time; an improved lock screen suited for personalization; magic compose for quickly responding to messages; App Pairing for simplified multi-tasking among numerous others.
Upcoming updates could include Emoji Kitchen integration, predictive back gestures, and more. All these features should make using an Android device smoother than ever!
Release Date and Compatibility
Android 14 is expected to launch on October 4, 2023, at the Google Pixel event, and it is compatible with all devices running on the latest A.I.-enabled Snapdragon processor.
Expected release date
On September 21, 2023, Google released the Android 14 QPR1 milestone, which will likely be the final build before the stable version for public launch. Android 14 is rolling out to Pixel at the Made by Google event, which will held on October 4, 2023.
The first developer beta of this new version was released in early February 2023, and it has since gone through two developer previews and five public betas. When launched, compatible devices such as some Pie (9) models like Samsung GALAXY S8 series running One UI 3.5 or Tizen 5.0 OS may get an upgrade to Android 14 after a few months from their carriers' pending testing/approvals process.
Compatible devices
Pixel phones eligible to run Android 14 include the Pixel 4a 5G, Pixel 5, Pixel 5a, Pixel 6/6 Pro, Pixel 6a, Pixel 7 & 7 Pro, and the upcoming devices in the series—the Pixel 8 and Pixel 8 Pro. In addition to this list of Google smartphones that will get an upgrade to Android 14, all other Android devices compatible with Android 11 are expected to be compatible with the update as well.
Top 25 Android 14 Features
Experience the latest technological advancements in Android with a stockpile of features that include a photo picker, notification flashes, charging pill, and much more.
Photo picker
Android 14 introduces a photo picker feature that gives users more control over app permissions. The purpose of this new feature is to improve privacy and security by allowing users to specify which photos and videos an app can access instead of giving apps unrestricted access to a user's entire photo library.
This means users can grant individual apps access to specific images or videos in their device's gallery while also protecting their data from getting into other hands. With the help of the updated permission system, people will be able to have total control over who sees what content on their devices – they'll even be able to deny certain requests for access if they want!
Notification flashes
Android 14 introduces the new and upgraded notification flashes feature. This feature is designed to provide visual cues for incoming notifications, enhancing accessibility options on Android devices.
With this innovative feature, users now have 1-tap access to moderate their phone's flash setting according to their preferences – one could either turn on light and sound vibrations or use camera flashes or screen background flashes for messages and calls.
This brings an entirely new experience of using phones with more convenience as the user can customize flashing features in a quick tap of a button depending upon what suits them best! In addition, Google also made sure that it optimized background processes related to lightening fast charging battery life so that accessory connections don't drain out battery too soon while being connected to Android devices.
Camera and battery life improvements
Android 14 brings some impressive improvements to cameras and battery life. Camera improvements aim to bring better image quality, improved software, and greater responsiveness compared to older Android versions.
Furthermore, it adds several features, such as face unlock for quicker access with more secure verification. Battery life optimizations are also added to maximize power consumption efficiency, providing users with longer usage times before recharging.
Features like app standby limits will help reduce unnecessary background processes, thereby reducing battery-draining activities resulting in improved longevity between charges.
Lockscreen customizations
Android 14 has introduced customizable lock screen features that allow users to personalize their devices. The customizations can be accessed by long-pressing on the home screen and selecting "Wallpaper & style" followed by "Lock screen." With the new feature, users are able to personalize their lock screens with clocks, shortcuts, and wallpapers.
Most importantly, compared to previous versions of Android, users now have more options for customizing the look and feel of their lock screen, which includes choosing different clock colors or sizes and applying themes as well.
To further customize your lock screen look, you have even more options in terms of setting up customization shortcuts which could include quick access to apps such as flashlight tools or alarms.
Magic Compose
Android 14 introduces the Magic Compose feature, which aims to enhance texting efforts by adding more personality and convenience for users. This feature utilizes AI technology to generate suggestions and complete sentences while composing messages in Google's Messages app.
With this enabled, messaging becomes efficient since it helps save time from typing an entire message and coming up with unique ways of expression. Magic Compose identifies words and sentiments of the user on how they intend to reply or express emotion in an ongoing conversation.
Through machine learning models, it can provide creative content ideas tailored according to individual conversation contexts. It also makes sure that all the dialogue generated comes across naturally, so conversations can flow seamlessly between two people without feeling scripted or robotic.
App Pair
Android 14 has a convenient feature called App Pair, allowing users to launch two apps side-by-side in a split-screen view. Designed specifically for multitasking, this feature makes it easier and faster to manage multiple tasks simultaneously, saving time and effort from switching between apps.
With App Pair on, you can quickly access your messages while tracking emails from another window or have an easy reference on one app while completing your work in the other – all without needing other combinations of devices or cumbersome procedures.
Furthermore, Android 14 also offers more advanced customization options, such as sizing options for the windows and better management tools that allow you to drag content between Apps without leaving the original Window—making it even easier to balance your workload, whether professionally or recreationally.
Charging Pill
The Android 14 Beta update introduces Charging Pill, a special animated pill that appears on the screen when you plug in your device to charge. This new UI feature enhances the charging experience and allows users to clearly see and understand how fast their phones are being charged.
The beautiful animation of this round-shaped pill captures the user's attention which is visually impressive as well as entertaining. It is also expected to be supported on a wide range of Android 14 devices so that everyone can enjoy its benefits no matter which device they use.
With Charging Pill, users can better monitor their battery levels over time, giving them insight into what adjustments they need to make for an optimal phone usage experience throughout the day.
Android 14 Easter egg
For Android 14 users, navigating the system settings might bring a hidden Easter egg to light. This one is related to space and has been rumored to be an interesting feature for users to explore.
Inspired by Apollo 14, this Easter egg offers a unique way of experiencing technology within the smartphone platform that still remains a mystery as no further information about its specific details or nature has been provided yet.
All we know is that it could make our experience with using Android 14 even more exciting!
Phone's manufacturing date
Having a device with up-to-date information can be incredibly valuable for users, and Android 14 now makes it much easier to view the manufacturing date of your smartphone. With this feature, you can easily navigate to Settings > About, where you'll find when your device was manufactured, along with its cycle count.
This is an improved example of battery information that Android 14 is providing in addition to other features like App Pair and Charging Pill. The knowledge about when the phone was constructed allows the user to be more aware of their device's age, life expectancy, and value, all at a glance.
Plus, It could also help solve some mystery problems if any arise concerning software or hardware issues as time goes by since such details are etched into records online nowadays.
Auto-confirm unlock
With the new Android 14, security and convenience have been enhanced with the auto-confirm unlock feature. This feature automatically confirms correct PINs on your device without requiring you to tap 'enter,' streamlining the process of entering a PIN.
The enhanced privacy settings ensure that no one tries to gain unauthorized access, even if they happen to glance at your unlocked phone. All users need to do is easily enable this setting in their Android Settings menu for a secure and convenient unlocking experience every time they want to use their smartphone!
Upcoming Android 14 Features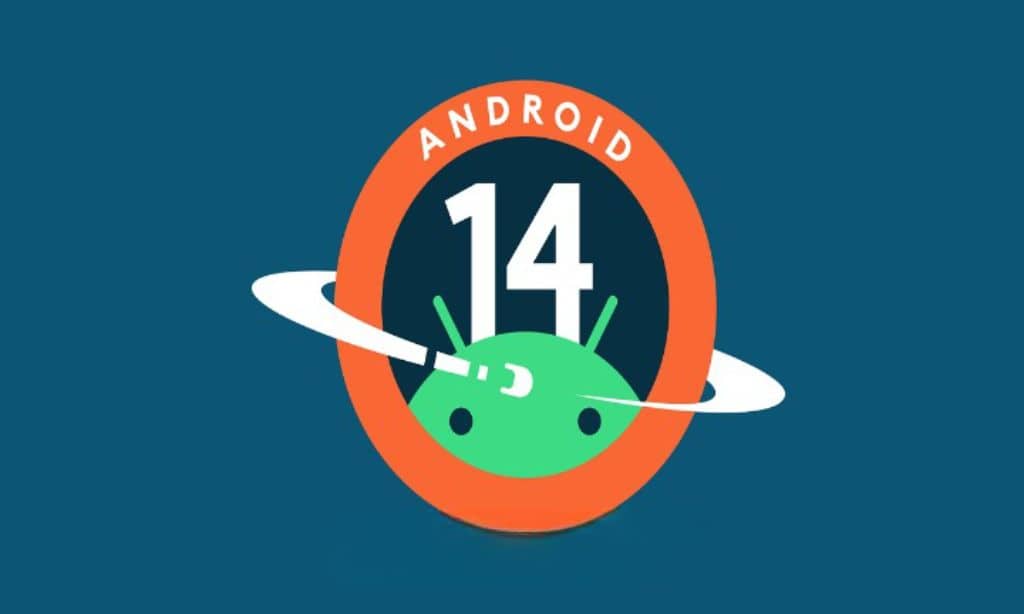 Get excited about the Emoji, Generative AI, and Cinematic wallpapers that will be coming with Android 14. Experience your device's newly added App cloning feature and enjoy seamless navigation using Predictive back gestures.
Secure your Find My Device experience with Tracker prevention and alerts while you keep forced-themed icons on our home screen. Also, you can use any of your Android devices as a webcam or make partial recordings on them too!
Emoji, generative AI, and cinematic wallpapers
Android 14 has an array of features that enhance and personalize the user experience. With emojis, generative AI, and cinematic wallpapers, you can give your device a truly unique look! Emoji wallpaper lets users express themselves with icons and character emoticons on their home screens for extra visual flair.
Generative AI serves up custom wallpapers based on answers provided to creative prompts—perfect for creating a completely original design. Then there are amazing immersive effects available in cinematic wallpapers: turn any of your photos into 3D images making them come alive when swiped across the screen.
With these customizable features, Android 14 offers exciting new ways to make your smartphone display one-of-a-kind!
App cloning
Android 14's updated operating system introduces app cloning, allowing users to create a copy of the same app and use two different accounts simultaneously. This feature gives users extra flexibility when it comes to managing their data and makes it easier for people with multiple devices or profiles (i.e.
work and personal) to keep everything running smoothly. App cloning also helps users control access rights more easily since they can manage an individual set of permissions per cloned app.
So whether you need two separate Uber drivers or email addresses, Android 14 has got your back! Plus, Samsung has been offering similar features in previous models, so tech-savvy Android phones might already have experience with this type of technology on board as well.
Predictive back gestures
Android 14 introduces a predictive back gesture feature to enhance user interaction and navigation of the operating system. With this feature, users can quickly navigate backward through an app with improved accuracy by just using a swipe.
The predictive back gesture is supported by apps that have implemented predictive animations allowing for better previewing capabilities in navigation. To enable this feature, Android 14 users simply need to go into their settings menu, where they will find "Predictive Back Navigation" inside the System submenu, which must be enabled manually.
After activation, a swipe from either edge of the screen reveals what transitioning backward would look like making it easier to understand exactly what page or section you are about to go back to before completing any actions ensuring efficient usage of features while maintaining smooth transitions between pages and sections on all applications supporting the function.
New Find My Device experience
Android 14 will introduce a brand-new Find My Device experience, allowing users to locate and secure their Android devices easily. This feature optimizing the device's tracking capability promises a better experience compared to previous versions, as it will enable faster and more accurate searching of lost or stolen phones.
In addition, this new Find My Device experience will facilitate users taking instant actions, such as locking out an intruder from accessing confidential information in the case of theft.
Finally, Android 14's Find My Device allows for remote data wiping when necessary, ensuring that personal data remains secure even if your Android device is not in your possession.
Tracker prevention and alerts
Android 14 is set to introduce a much-anticipated feature that helps protect users from unsolicited tracking, significantly enhancing their privacy and security. The built-in tracker prevention and alert system serves as an important warning when unknown trackers are on the user's device.
This cutting-edge tool will enable users to detect any suspicious activity on their devices so they can take necessary action in time while protecting personal data at all times. With just one click of a button, Bitcoin wallet owners now have the capability to control access inside their devices through authentic authorization systems or fingerprint unlock features.
This offers better freedom and satisfaction, knowing no third party has access to confidential info without prior permission given by the owners themselves. As part of this new development, Android users can rest assured that unauthorized activities like location tracking are automatically prevented by their phones while keeping them safe anytime they're online or off-.
Forced themed icons
Android 14 Beta 3 has introduced forced-themed icons to allow developers to adapt their app icons better to match the system's theme. Now, when users update to Android 14, they can customize the look and feel of their device with fully themes-cooed app icons.
In particular, users can adjust icon shapes for specific apps in order to have them match their home screen layout. It is important to note that developers need support for this feature before it can be applied, but those without such options now have a new way of personalizing their user experience.
Additionally, the Google Pixel launcher has a hidden flag that allows all system-installed plus third-party installed apps and shortcuts to use adaptive launch icon shapes out of the box with no changes needed from the developer side.
Using your Android device as a webcam
Making high-quality video calls and creating interesting content shouldn't be expensive. Luckily, with the release of Android 14, users can now use their Android phone as a webcam without spending extra money on an external device.
With the beta version of this update, you can make your existing Android device more versatile by connecting it to any computer using a USB cable. Once that is done, under USB Preferences in your system settings, you will find "USB Webcam" – select this option to switch the mode from UAC (Universal Audio Class) to UVC (USB Video).
Voila! Your smartphone has become a functioning camera through which you can get great quality streaming at up to 1080p resolutions. Amazingly, no additional setting adjustments or external apps are necessary to work properly.
Partial screen recorder
Android 14 brings you the revolutionary partial screen recording feature that allows you to capture only desired parts of your phone's screen. This feature offers you more control over which elements of the user interface are recorded without capturing System UI elements or notifications.
Partial screen recording can be accessed with just a swipe up on the app selector provided by Android 14. With these features, users have the freedom to select whatever part they want to record and omit any other applications while still getting all required information out from their recordings.
Not only does it make for sharper video captures, but it also provides additional convenience in terms of taking notes from lectures and conferences by quickly grabbing held contents without too much effort.
Drag and drop text and images to different apps
Android 14 introduces an enhanced drag-and-drop feature that simplifies content sharing between different apps. This feature supports both full-screen apps, allowing users to transition from one app to the other easily.
Furthermore, Android 14 expands this capability by supporting drag and drop of images or text between paused/closed apps as well, offering added flexibility for new ways to interact with content on a device.
With this move, users can now easily move files and text across applications without having to use multiple steps, which aids multitasking capabilities immensely. By making the whole experience more seamless for consumers, Android 14 is ushering in a new era of convenience when it comes to navigating through content on your device.
Android 14 Timeline and Potential Features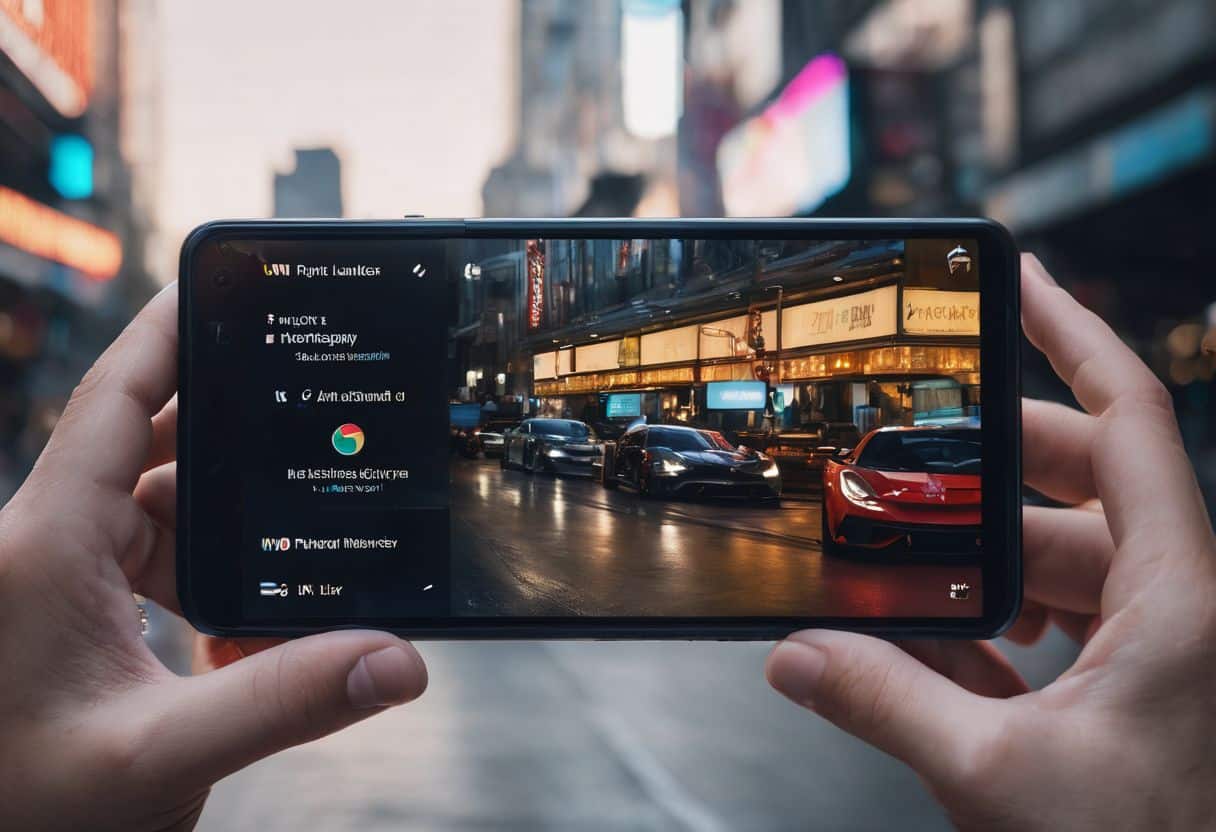 This section will cover the possible Android 14 update timeline and discuss some predicted features such as integrated Health Connect and custom lock screen & wallpapers.
Possible release timeline
The timeline for Android 14 is set to begin with the launch of the preview program. The official start date was announced as February 2023 and will continue until the final public release to AOSP and OEMs.
Developers can get an early taste for Android 14 by accessing the first developer beta which launched in early February 2023. Once testing has been completed, it's likely that a stable version of Android 14 will then be released during Q3 or Q4 of 2023 prior to becoming available through AOSP (Android Open Source Project) and other partner devices such as Samsung, OnePlus, etc. soon after its publication.
It's also expected that future versions of existing flagship phones like the Google Pixel 8 series may receive updates sooner than those with older OS versions preinstalled. Therefore we could see some exciting new features from this much-anticipated update well before everyone else!
Predicted features: Integrated Health Connect, custom lock screen, custom wallpapers
Android 14 promises to provide even more personalization and customization options for users. The new version of the operating system integrates a powerful Health Connect service that is designed to keep track of your key health metrics, such as heart rate, blood sugar levels, calorie intake, and sleep cycles. With this feature enabled, you can view all these values on one display in real-time from anywhere with Internet access.
Other Spotted or Rumored Android 14 Features
Rumored new features of Android 14 include a floating search bar, repair mode, screen search gesture, the use of any smartphone as a webcam, satellite connectivity, cloned apps, and much more.
Floating search bar
The floating search bar is a highly anticipated feature in Android 14, due out later this year. This custom search bar allows users to access powerful search functionality using just their thumb.
By placing the search bar anytime and any place on their screen, customers can quickly receive results from their device's library of content, apps, web searches, or pictures without needing to reach across for anything on display.
By automatically appearing as a floating button when the app drawer opens, all users need to do is tap the icon and start typing to find what they need instantly. Google's goal with this new update is to make searching easier while giving users more control over where it appears — providing better overall user experience by enabling access within quick reach of your thumbs!
Repair mode
The details around Android 14's upcoming feature, Repair mode, are still quite unclear. We do know that it was spotted by the APK Insight team and is expected to be a Pixel exclusive.
It's speculated that Repair mode could play some sort of role in helping users repair their devices if something goes wrong or make troubleshooting easier when faced with problems on their phones.
With no further information yet out, there's definitely room for speculation about precisely what this new feature might offer users, but it certainly looks like an interesting and potentially very helpful addition to the latest version of Android, which should provide great relief to anyone having trouble operating their device.
Screen search gesture
Android 14 is introducing a new search gesture that aims to make finding the information you need easier. The screen search gesture can be used to quickly access hidden items on the phone's main screen, enabling users to find what they're looking for without having to scroll through apps or settings.
This improves user experience and helps with searching for data faster. With this feature, Android devices will now have Google Now on Tap-like capabilities, enabling users to quickly look up information related to any topic displayed directly from their device's home screen with just one tap or swipe away – making it much simpler than scrolling through menus.
It remains unclear whether this feature will appear in the Android 14 beta version, but it certainly promises great functional usability for all smartphone owners' everyday needs.
Using any smartphone as a webcam
Android 14's QPR1 Beta 1 update has made it incredibly convenient for users to use their Android phone as a webcam. Now the complex process of connecting a smartphone to your PC and using it as a webcam is over with this new feature.
Users can connect their phone to a computer with just one USB cable, eliminating the need for any third-party apps, which previously used to be necessary. This feature saves time and cellular data consumption when turning our phones into webcams.
Currently, this mode is available on all Google Pixel devices, while other Android versions are expected to receive it soon in the near future. This feature allows us easy video chatting access and attending virtual meetings without having an external webcam for laptops or PCs, making it super convenient and cost-effective at the same time!
Satellite connectivity
Android 14 is launching with an exciting new feature—satellite connectivity. This will enable users to connect their devices to satellites, providing access to vital communications channels – such as for emergency messages – in even the most remote or rural areas.
The feature has been made possible thanks to a partnership between SpaceX and T-Mobile, which will bring satellite connectivity not just to Android 14 but also to other operating systems on compatible phones from leading manufacturers like Pixel and Galaxy.
As part of this initiative, Android 14 users can send SMS via satellite for emergency message alerts. This means no more worrying about being out of network coverage – now you'll have access even when there's nothing else available! With asteroid mining already proven successful within commercial enterprises, it's great that space exploration projects are now delivering use cases and meaningful features on Earth.
Cloned apps
Android 14 is set to make a splash in the mobile community with its new app cloning feature. This feature enables users to create copies of the same app and use them with different accounts.
With this, Android users who need to manage multiple accounts for certain apps, such as social media or messaging apps, will find convenience in having duplicate versions of those applications.
The cloned apps can be managed easily without overloading devices affected by frequent multitasking needs related to using multiple accounts at once. Android 14's cloning feature also provides an enhanced user experience for those who rely on several online profiles for work or personal tasks and seek enhanced productivity and efficiency when it comes to managing them all simultaneously.
Bloatware finder
Android 14 brings a brand new bloatware finder feature, allowing users to take control of their device's software and eliminate unwanted apps. This feature will track all the pre-installed or "bloatware" apps, which are often difficult to remove from your phone without rooting it.
It displays a list of all these apps in an easy-to-use interface and lets you remove them with a single tap! This improves the user experience and helps conserve battery life, memory usage, and processing power, as unnecessary applications are disabled by default.
The bloatware finder is sure to be welcomed by users everywhere who want more control over their smartphones' technical capabilities.
Improved taskbar for foldable and tablets
Android 14 is expected to bring back the taskbar feature for foldables and tablets. With this improved taskbar, users can easily access recently used apps and quickly switch between them when multitasking.
This aims to enhance productivity on these devices by reducing the number of steps needed to complete a certain action without having to navigate through menus. The Android 14's taskbar will likely offer features such as short-cut launching (e.g. tap icons), an easier way of organizing active tasks in separate windows, quick app switching between two or more open apps, copy/paste dragging across different apps, etc which may become further customized by users giving a new look every day with even more fluidity added for a better user experience.
All these speculate about how much control we can gain over our device's multitasking capabilities, increasing overall efficiency and convenience while using these foldable or large-screen devices running Android 14 OS.
Top 20 Common Questions and Answers
Here's a compilation of the top 20 frequently asked questions and answers related to the top 25 Android 14 features. This list will help you understand better the Android 14 features and updates.
| Question | Answer |
| --- | --- |
| 1. What is Android 14? | Android 14 is the latest version of the Android operating system, known for its unique features like privacy, security, and accessibility enhancements. |
| 2. What are the new features in Android 14? | New features include a Photo picker, Notification flashes, Camera and battery life improvements, Magic Compose, App Pair, and Charging Pill, among others. |
| 3. What is the expected release date of Android 14? | The specific release date is not yet announced, but it is expected to be launched in 2023. |
| 4. Can I use my Android device as a webcam with Android 14? | Yes, one of the expected features in Android 14 is the ability to use your Android device as a webcam. |
| 5. What is the Android 14 Easter egg feature? | This is a hidden feature that Google includes in every Android version. The details about Android 14's Easter egg are yet to be disclosed. |
| 6. What improvements does Android 14 bring to fast pair? | Fast pair is expected to be more efficient in Android 14, allowing quicker and more reliable device connections. |
| 7. What are the improvements in Google Chrome in Android 14? | Google Chrome in Android 14 features several enhancements, including a system to disable new targeted ads. |
| 8. Will my device be compatible with Android 14? | Compatibility varies by device and manufacturer. More details will be available closer to the Android 14 release date. |
| 9. What are the security features of Android 14? | Android 14 provides increased security through features like Tracker prevention and alerts, Repair mode, and Auto-confirm unlock. |
| 10. What is App Clone in Android 14? | App clone is an upcoming feature in Android 14 that would allow users to duplicate apps for different accounts. |
| 11. What changes does Android 14 bring to Google Play System Updates? | Android 14 is expected to bring significant enhancements to the Google Play System Updates, offering improved functionality and stability. |
| 12. How can I disable Chrome's new targeted ads system in Android 14? | Android 14 provides a specific feature to disable Chrome's new targeted ads system. Detailed steps will be provided upon release. |
| 13. What are the accessibility enhancements in Android 14? | Some of the accessibility features include predictive back gestures, a partial screen recorder, and a new Find My Device experience. |
| 14. What is the Magic Compose feature in Android 14? | Magic Compose is a new feature in Android 14 that aids in faster and more efficient text input. |
| 15. Will Android 14 support satellite connectivity? | Yes, one of the rumored features of Android 14 is that it would support satellite connectivity. |
| 16. What is Android 14's Bloatware Finder feature? | Bloatware finder in Android 14 is an expected feature that would help users identify and remove unnecessary pre-installed apps. |
| 17. What is the Charging Pill feature in Android 14? | Charging Pill is a feature expected in Android 14 that would give users more control over their device's battery charging process. |
| 18. How can I find the manufacturing date of my phone in Android 14? | Android 14 includes a feature that allows users to find the manufacturing date of their phone within the system settings. |
| 19. What is the App Pair feature in Android 14? | App Pair in Android 14 allows users to launch two apps simultaneously, providing a more efficient multitasking experience. |
| 20. What is the Lockscreen customization feature in Android 14? | Android 14 is expected to offer users the ability to customize their lock screens with unique styles and designs. |
Frequently Asked Questions (FAQs)
If you have queries about Android 14, check the answers below.
1. What are the new features of Android 14?
Android 14 comes with 25 new features, including faster performance, better battery life, improved security, and support for foldable phones.
2. Is Android 14 available yet?
As of now, Android 14 is only available as a Developer Preview and will be rolled out officially on October 4, 2023.
3. What devices can use Android 14?
Android 14 is compatible with most recent smartphones running on an ARM-based chipset or Qualcomm processor variant with a minimum of 2GB RAM and 32 GB storage space.
4. How do I get access to the latest updates of Android 14?
You can sign up for the official Google Beta program, which automatically enrolls you into regular updates once it is officially released in 2023. Alternatively, you may opt out at any time if desired through your user settings menu inside the Play Store app once signed into it using your Gmail account credentials associated with that same phone device number you wish to turn off automatic updating inside its notification bar drop-down status screen sliders there and so forth…