Emi Martinez's Kolkata Trip: Everything You Need to Know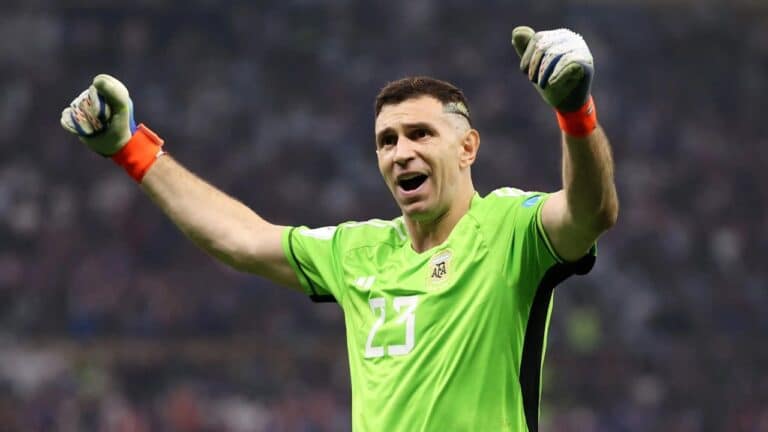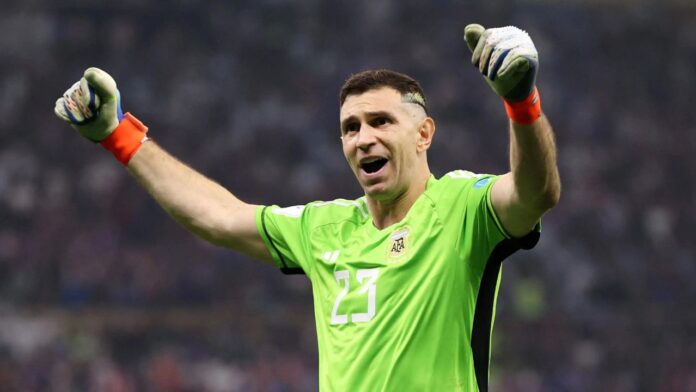 In a move that has sent shockwaves through the footballing world, Kolkata has once again proven its prowess in attracting top talent. Emi Martinez arrived at Dhaka, Bangladesh, in the early morning today. He will stay for 11 hours and then fly to Kolkata. Here; we cover every bit and piece of Argentine World Cup-winning goalkeeper Emi Martinez Kolkata trip.
Following the successful acquisitions of legendary figures such as Pele, Maradona, and Cafu, the City of Joy is now set to welcome yet another footballing sensation. Emi Martinez, the celebrated goalkeeper who recently clinched the 2022 World Cup title, is poised to experience Kolkata's vibrant and passionate atmosphere.
Emi Martinez's Kolkata Trip Details
On a previous note, Emi Martinez announced his South Asia tour for the love of football earlier on June 26, 2023. The 30-year-old, crucial to Argentina's World Cup win in Qatar, arrived in Dhaka early on Monday for a rigorous 11-hour stay. Kolkata was his crucial stop on his brief South Asia tour.
The purpose of Martinez's trip to Dhaka is not to attend official functions. Shortly after 9 a.m., he left the hotel for the offices of NEXT Ventures, the company sponsoring his trip to Bangladesh. He connected with notable figures there, including ICT Minister Junaid Ahmed Palak and former Bangladesh cricket captain Mashrafe Bin Mortaza. In the afternoon, he will also meet with Prime Minister Sheikh Hasina.
Martinez, who plays for the English club Aston Villa, will arrive in Kolkata on the evening of July 3 after attending a meet-and-greet in Dhaka that morning (in conjunction with FundedNext and NEXT Ventures). Martinez will spend his entire time in Kolkata at the ITC Royal Bengal, just off the EM Bypass.
On July 4th, Biswa Bangla Mela Prangan (formerly known as Milan Mela) will host its main event featuring Martinez. About 5,000 people are anticipated to attend (tickets can be purchased here), including 500 kids from city-based schools like St. Augustine's Day School.
Martinez is expected to experience his first "food-ball derby" during the party, where he will face the age-old ilish vs. chingri conundrum that plagues Bengalis everywhere. Martinez will honor ten former Bengali goalkeepers, including Bhaskar Ganguly and Hemanta Dora.
Martinez will watch the Mohun Bagan All-Stars play the Kolkata Police All-Stars at the Mohun Bagan Ground on July 4. Martinez will encourage the "Paanch e Paanch" finalists in Lake Town on July 5. Martinez will award the competition winners before "delivering a football clinic for youngsters" at Santosh Mitra Square.
The culmination of Martinez's Kolkata escapade will be a grand farewell dinner at the prestigious ITC Royal on Wednesday evening. The Argentine maestro is set to bid adieu to the city as he embarks on his journey in the wee hours of July 6.
Subscribe to Our Latest Newsletter
To Read Our Exclusive Content, Sign up Now.
$5/Monthly, $50/Yearly