Editorialge to Celebrate Its 3rd Anniversary on October 30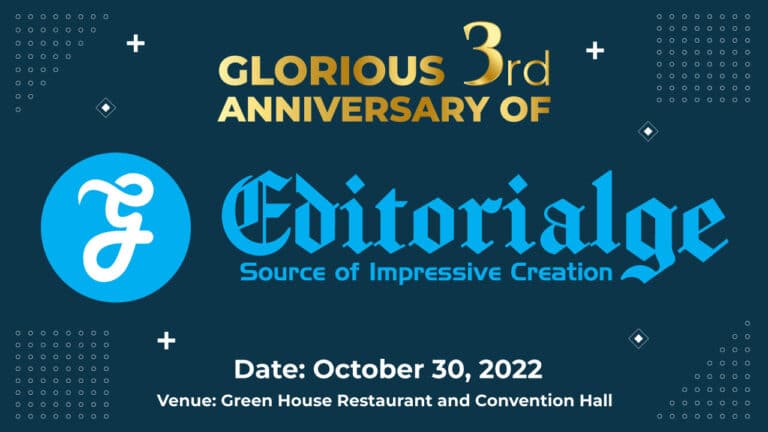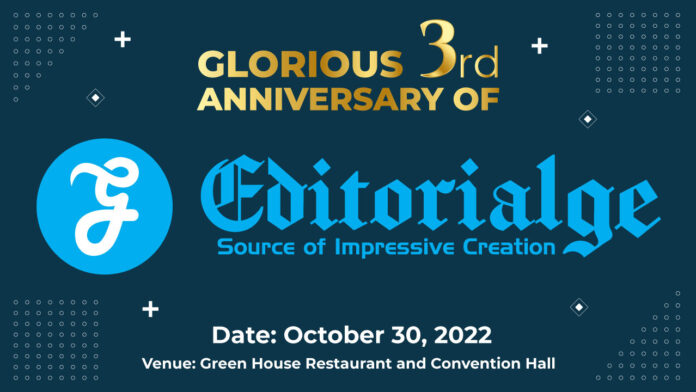 With the slogan "Source of Impressive Creation", the Editorialge is going to celebrate its 3rd founding anniversary on Sunday, October 30.
Hundreds of dignitaries, guests, and invitees are expected to join the glorious ceremony that will begin at Green House Restaurant and Convention Hall in the Elephant Road area of Dhaka.
The gala event is scheduled to start at 2:00 PM on Sunday, October 30. This year, the authorities have arranged the celebration programme in one of its regional office in Dhaka, Bangladesh.
On the occasion of the Editorialge's birthday, it has already sent newsletters and invitations to its all readers and admirers who have been staying with us from the beginning of its journey.
We are requesting all of our valued readers, friends, and staff to attend the event in due time & schedule mentioned below.
Thanks a lot!
Time: 2:00 PM to 6:00 PM
Date: October 30 (Sunday), 2022
Venue: Green House Restaurant and Convention Hall
Address: Elephant Road, Dhaka, Bangladesh.