Where to Enjoy Camping in Summer: Discover Your Perfect Outdoor Destination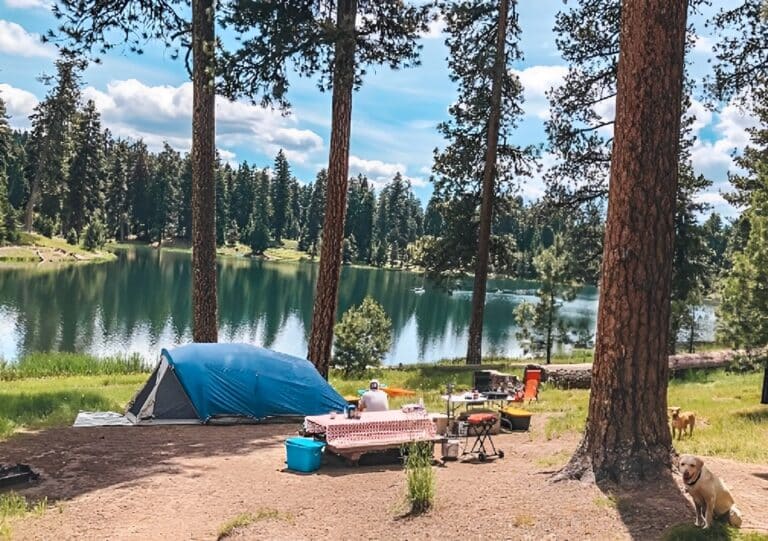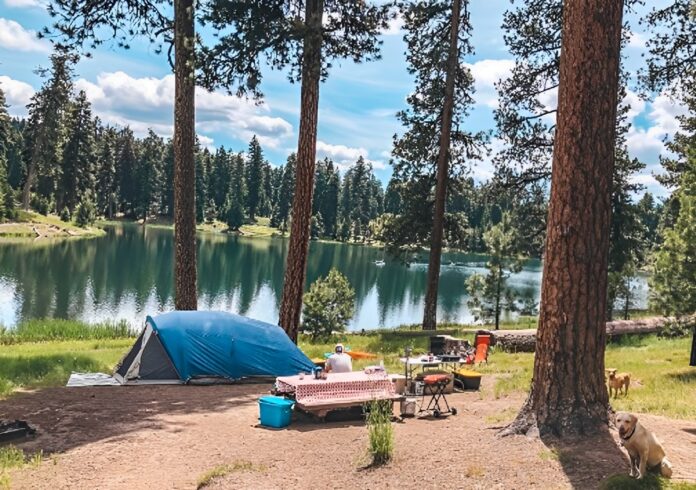 Summer is the perfect time to embrace the beauty of nature and embark on an unforgettable camping adventure. With an abundance of stunning locations to choose from, finding the ideal camping destination can be both exciting and overwhelming. In this article, we will guide you through some of the best places to enjoy camping during the summer season. From picturesque national parks to serene lakeshores, get ready to discover the perfect outdoor getaway for your summer camping escapades.
Best Places for a Summer Camping
Majestic National Parks
National parks offer breathtaking landscapes and diverse ecosystems, making them ideal destinations for summer camping. Consider exploring the iconic Yosemite National Park in California, where towering granite cliffs, magnificent waterfalls, and ancient sequoias await. For those seeking a unique desert experience, Joshua Tree National Park in California boasts surreal rock formations and stunning night skies perfect for stargazing. Alternatively, immerse yourself in the grandeur of Rocky Mountain National Park in Colorado, where snow-capped peaks, alpine meadows, and pristine lakes create an awe-inspiring backdrop for camping adventures.
Tranquil Lakeshores
Escape the summer heat by pitching your tent along the tranquil shores of picturesque lakes. Crater Lake National Park in Oregon offers a pristine alpine lake surrounded by rugged cliffs and breathtaking vistas. Revel in the crystal-clear waters of Lake Tahoe, straddling the California-Nevada border, known for its stunning blue hues and a wealth of outdoor recreational activities. If you prefer a more secluded experience, head to the peaceful shores of Lake Superior in Michigan, where sandy beaches, rocky coves, and stunning sunsets await.
Coastal Places
For camping enthusiasts seeking the refreshing ocean breeze and stunning coastal views, the summer season offers an array of coastal camping destinations. Explore the rugged beauty of Acadia National Park in Maine, where rocky cliffs, scenic hiking trails, and picturesque lighthouses create an enchanting camping experience. Bask in the natural splendor of Olympic National Park in Washington, where you can camp near the coast and explore dramatic sea stacks, tide pools, and ancient rainforests. California's Big Sur coastline is another beloved destination, offering majestic cliffs, pristine beaches, and panoramic ocean views that will leave you in awe.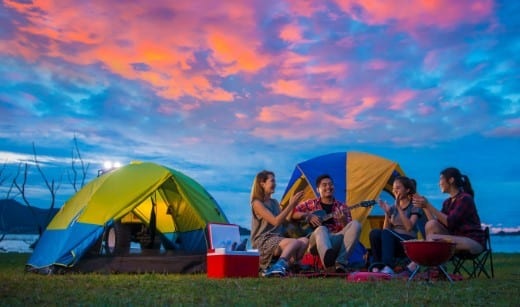 Enchanting Forests and Mountains
If you crave the peacefulness of forests and the allure of majestic mountains, there are numerous camping options to choose from. The Great Smoky Mountains National Park, straddling Tennessee and North Carolina, features lush forests, cascading waterfalls, and abundant wildlife, providing a serene and picturesque backdrop for camping adventures. Escape to the enchanting landscapes of the Adirondack Mountains in New York, where shimmering lakes, dense forests, and towering peaks offer endless opportunities for outdoor exploration. For a truly magical experience, camp amidst the towering redwoods of Jedediah Smith Redwoods State Park in California, immersing yourself in the ancient beauty of these majestic giants.
Wilderness Wonders
For those seeking a true wilderness experience, remote camping destinations offer unparalleled solitude and adventure. Venture into the rugged wilderness of Denali National Park in Alaska, where you can camp amidst awe-inspiring mountains, vast tundra, and a thriving wildlife population. Explore the untamed beauty of the Boundary Waters Canoe Area Wilderness in Minnesota, where pristine lakes, meandering rivers, and dense forests beckon outdoor enthusiasts seeking tranquility and serenity. If you crave the stark beauty of the desert, consider camping in the vast expanse of Joshua Tree National Park's backcountry, where solitude and stunning vistas await.
Conclusion
Summer provides the perfect opportunity to reconnect with nature and embark on a memorable camping adventure. Whether you choose to explore majestic national parks, relax along tranquil lakeshores, discover the beauty of coastal gems, immerse yourself in enchanting forests and mountains, or seek the solitude of wilderness wonders, the options for summer camping destinations are vast and varied. So prepare all necessary items and tools including a solar generator if possible for immersing in the beauty of your surroundings and cherishing the moments spent under the open sky without any worry.
Subscribe to Our Latest Newsletter
To Read Our Exclusive Content, Sign up Now.
$5/Monthly, $50/Yearly