Dhaka Airport to Enter New Era With Inauguration of 3rd Terminal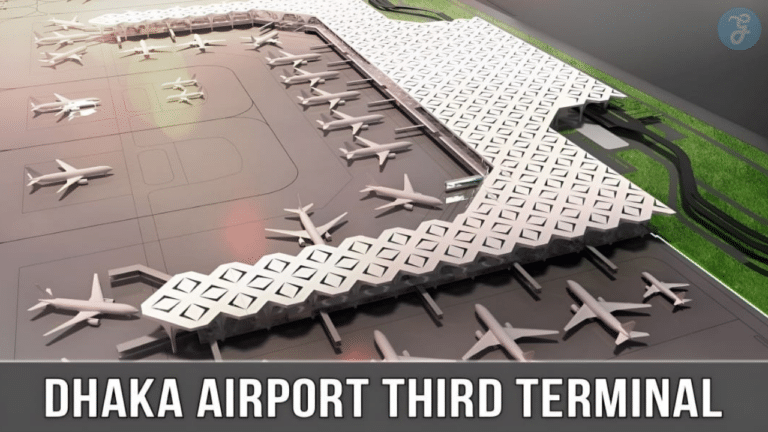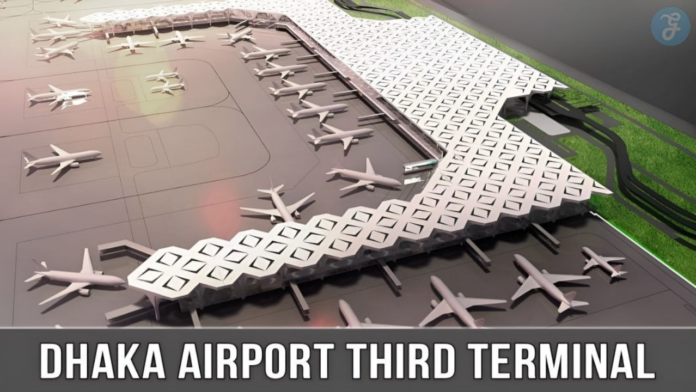 Have you ever wondered how much of an impact a new Airport could have on the economy and infrastructure development of Bangladesh? The Dhaka Airport third terminal is expected to bring about significant changes in terms of economic growth, jobs, and trading opportunities.
In this blog post, we will examine how it can benefit the country with its expanded capacity and modern facilities.
Therefore, get ready to explore the world-class features that come with this incredible project!
Content Highlights
Dhaka Airport's Third Terminal, currently under construction, is set to bring significant economic and infrastructural changes to Bangladesh.
It encompasses a state-of-the-art passenger building covering 55,000+ square meters across two floors and a separate VVIP complex with exclusive facilities.
Upon completion, Dhaka Airport will rank among Asia's largest airports, boasting world-class amenities like automated check-in counters and direct boarding bridges.
Its strategic location ensures accessibility to major cities and international destinations, promising economic growth.
Modern airports are vital for economic development, facilitating cargo and passenger transportation, trade, tourism, and foreign investments.
Overview of Dhaka Airport's Third Terminal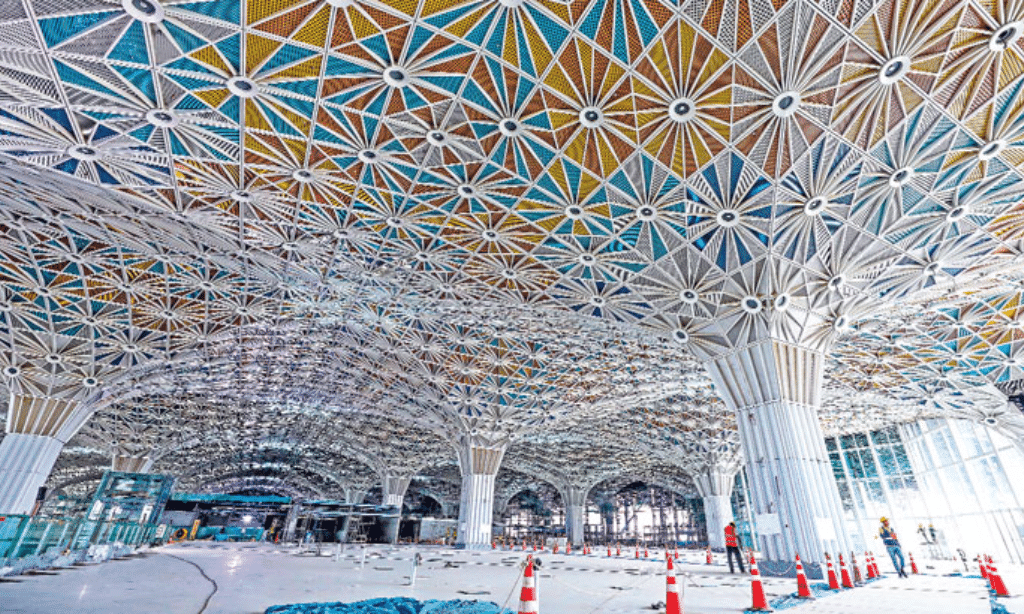 | Information | Details |
| --- | --- |
| Opening Date | October 7, 2023 |
| Construction Approval | December 2019 |
| Investors/Contractors | Mitsubishi and Fuji firms, South Korean businesses |
| Terminal Management | Japanese operations of ANA Holdings |
| Inauguration Date | October 7, 2023 |
| Initial Cost Estimate | Tk 21,300 crores |
| Architect | Rohani Bahrain (interior design) |
Dhaka Airport's third terminal is a major ongoing project that is expected to have significant effects on the economy and infrastructure development of Bangladesh.
The expansion project includes the construction of over 55,000 square meters across two floors for a state-of-the-art passenger building as well as a VVIP complex with separate checkpoints and waiting lounges.
Once completed, Dhaka Airport will become one of Asia's largest airports with world-class customer service measures including automated check-in counters and boarding bridges connecting directly to aircraft for ease during transit time.
Read Also: Dhaka's First Elevated Expressway.
Location and Connectivity
Dhaka Airport is strategically located, making it accessible to major cities and international destinations, thus providing greater economic growth potential for the country.
Importance of a Modern Airport for Economic Growth
A modern airport is essential for economic growth. It serves as the gateway to a country, providing key services such as cargo and passenger transportation, freight forwarding, maintenance and repair of aircraft, and aviation-related activities.
Moreover, airports facilitate trade by connecting local markets with international markets; helping nations tap into global supply chains which creates more job opportunities while fuelling economic growth.
An efficient airport infrastructure also encourages tourism business, making it easier for visitors to explore new countries without difficulty or delays. A strong civil aviation system strengthens a nation's logistics arm thereby reducing costs across industries – making tourism an attractive option due to its relatively lower cost structure compared to other forms of transport like roadways and shipping lines.
Furthermore, airports attract foreign investments by introducing knowledge-intensive technologies that bring in sensitive technology needed in order for the economy to grow – creating strong ties between nations and showcasing possibilities of extending expertise beyond borders while offering quick access to global resources & tools allowing firms easy entry into new markets worldwide.
Accessibility to Major Cities and International Destinations
Having a third terminal at Dhaka Airport greatly increases the connectivity options for domestic and international travel. This in turn will have an impact on the economy, as well as the infrastructure development of Bangladesh.
The improved accessibility to major cities around Bangladesh will also bring more visitors to these places, leading to increased economic activity which can contribute to overall growth.
Moreover, by having access to more international destinations through direct flights from Dhaka Airport, there is potential for increased trade opportunities between the countries involved thus boosting exports from Bangladesh whilst providing job creation within the aviation industry.
Additionally, it allows travelers convenient access not only from within Bangladesh but all around the world thereby making it easier for people who wish to visit or invest in Bangladeshi businesses giving a further boost to its economy both now and in future prospects.
History and Development of Dhaka Airport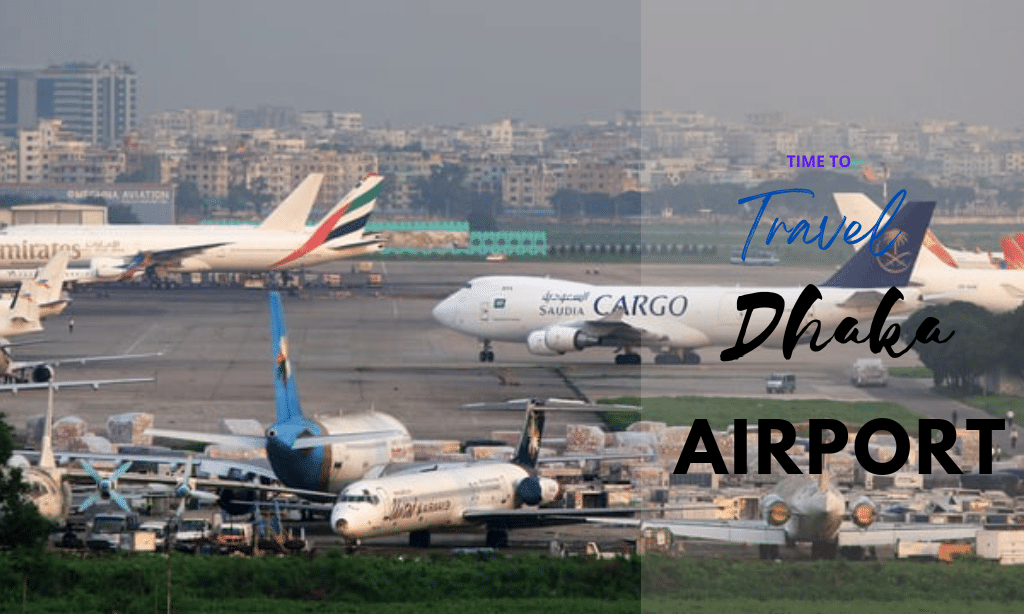 The third terminal of Dhaka Airport marks the most significant upgrade since its establishment in 1950 and has provided a major boost to the economy through expansion and improved infrastructure.
Expansion and Upgrades Over the Years
Since its inception in 1960, Hazrat Shahjalal International Airport in Dhaka has undergone several expansions and upgrades to improve the facilities and infrastructure available. One of the key projects currently underway is the construction of a Third Terminal building at the airport, which will triple export cargo handling capacity.
Impact on the Economy and Infrastructure Development
The construction of the third terminal at Dhaka Airport will have a direct impact on the economic growth and infrastructure development of Bangladesh. It is expected to generate jobs for Bangladeshi citizens, spur domestic trade opportunities, contribute to an improvement in the overall image of Bangladesh internationally, create a favorable environment for tourism industry development, and reduce flight delays due to overcrowded airports and flight diversions.
Additionally, the airport facilities such as cargo handling capacity will be improved by three times with up-to-date check-in counters, boarding bridges, and carry-out conveyor belts which can help increase efficiency and eliminate disruptions in exports.
In order to operate successfully within international aviation standards like ICAO regulations (International Civil Aviation Organisation), new technology such as air traffic control systems should also be introduced along with better safety procedures that can attract more foreign airline operators into bringing business into Bangladesh's airspace.
Infrastructural Impact
[Video Credit: @UniqueBangladesh]
The additional terminal has the potential to create new employment opportunities and generate increased revenue for the airport.
Creation of Jobs and Revenue
The third terminal of Dhaka Airport is expected to create over 5,000 jobs during the construction and development phases. This in turn will result in a larger industrial network throughout Bangladesh through more job opportunities in sectors like engineering, transportation, logistics services, etc. The airport expansion is also expected to generate new revenues for the government due to increased passenger traffic and enhanced cargo handling capabilities as well as the possibility of export activities boosted by better connectivity around the country and world.
Expansion of air travel networks within domestic flights could further initiate growth via secondary investments such as tourism-related businesses or additional airports being constructed near cities.
Not only this, it can drastically improve the air quality of related communities living nearby or adjacent to Dhaka airport while reducing ground-level emissions from vehicles traveling there.
Improvement in the Overall Image of the Airport
The construction of the third terminal at Dhaka Airport will undoubtedly be a major step towards promoting Bangladesh's aviation sector and presenting its potential for growth to international airlines.
With the introduction of modern amenities such as automatic check-in counters, advanced conveyor belts, efficient boarding bridges, and up-to-date navigation aid systems, it is highly possible that passengers traveling from or through Dhaka Airport will have access to world-class passenger services.
This could in turn create an improved perception of Bangladeshi airports and travelers within the global community that would improve overall air traffic into and out of Bangladesh.
Features of the Third Terminal
The new terminal will feature enlarged check-in counters, boarding bridges, baggage conveyor belts, and other modern facilities to ensure smooth operations.
Check-in Counters and Boarding Bridges
The third terminal of Dhaka Airport is equipped with a total of 26 boarding bridges and 115 check-in counters, aiming to provide efficient and modern facilities for passengers. Featuring state-of-the-art infrastructure such as flight information display systems, an automated baggage handling system, and an arrival lounge, the new terminal facilitates increased mobility while keeping passenger movement secure and streamlined.
With the capacity to process over 25 million passengers annually, these checking stands are designed using the latest technology to ensure fast processing at large airports in Bangladesh.
The remodeling also features ample public seating areas with enough space to comfortably accommodate all those waiting for their flights –including a dedicated area with six business lounges offering food & beverage options – making it possible for travelers to spend quality time away from home without having to worry about long lines or delays due to overcrowding.
Conveyor Belts and Other Modern Facilities
The third terminal of Dhaka Airport is designed with a focus on efficiency and productivity, streamlining the entire process for passenger check-in and cargo operations. This is made possible due to the number of modern facilities that have been incorporated into its design plan.
For example, there will be 12 conveyor belts installed across the lower portion of the terminal building which will help expedite baggage retrieval and delivery as travelers move toward their gates.
Additionally, upgraded boarding bridges were developed in order to allow airlines more flexibility when managing large numbers of passengers at once. Finally, ticketing desks have also been given an upgrade thanks to intuitive self-service kiosks which are easy for customers to use while greatly increasing their overall convenience in regard to air travel processes within this new facility.
Terminals at Dhaka Airport
With the newly added Terminal 3, there are now three terminals offering passengers a choice of flights both domestic and internationally.
Comparison Between Terminal 1, Terminal 2, and Terminal 3
Let's check out the Comparison between Terminal 1, Terminal 2, and terminal 3.
| Terminal | Location | Facilities |
| --- | --- | --- |
| Terminal 1 | Located in the main building of Dhaka Airport | Features multiple check-in counters, boarding gates, and modern facilities to handle international traffic |
| Terminal 2 | Situated within the same building as Terminal 1 | Boasts similar facilities as Terminal 1 to accommodate the demands of international travel |
| Terminal 3 | Separately located from Terminal 1 and Terminal 2 (200 meters from the main gate) | World-class passenger service, 26 boarding bridges, parking apron for 37 aircraft, luxurious lounges, duty-free shopping, fine dining restaurants, transportation access points, immigration counters |
In conclusion, while all three terminals serve the primary purpose of facilitating air travel, they each cater to different travel needs and have their unique features and facilities.
Introduction of the VIP Terminal and Cargo Terminal
The new third terminal at Dhaka Airport will include a state-of-the-art VIP terminal building and cargo handling facility. Located near international terminals, the VIP terminal is designed to provide exclusive services for passengers traveling in luxury.
The cargo terminal on its part allows Bangladesh to enhance its export cargo handling capabilities significantly by allowing it to handle three times more freight compared to current levels.
This would speed up fuel supply at the airport, reduce the turnaround time of aircraft, and ensure better service delivery for exports. The addition of these two facilities allows Dhaka Airport's third terminal to be self-sustainable, providing strong support for growth in business and agriculture sectors while contributing broadly towards infrastructure development across Bangladesh itself.
Airlines and Destinations
Air travel has grown exponentially in Bangladesh, giving passengers the chance to explore the world and providing opportunities for economic growth. Read further to learn more about airlines operating at Dhaka Airport, their destinations, and their impact on the economy.
Passenger and Cargo Airlines Operating at Dhaka Airport
Bangladesh Biman is the flagship carrier of Bangladesh, operating both passenger and cargo flights. It serves 24 domestic and international destinations.
US-Bangla Airlines, a private-sector airline, operates flights within Bangladesh as well as to some international destinations such as Kathmandu, Dubai, Doha, Kuala Lumpur, and Guangzhou.
Regent Airways is a private carrier serving primarily domestic passengers. Its hubs are located in Dhaka and Chittagong. The airline runs regular flights to major cities such as Chittagong, Khempur, Kuwait City, and Bangkok.
Novo Air is a private air transport company offering scheduled services to domestic airports in Bangladesh including Sylhet Osmani International Airport. Its fleet consists of 3 ATR 42-300s and 2 ATR 72-500s which it uses to serve 8 destinations across the country.
Fly Emirates offers international passenger flights from Dhaka Airport with routes connecting several Middle Eastern cities.
SilkAir serves major Southeast Asian countries such as Singapore, Vietnam, and Myanmar from Dhaka Airport's second terminal under its parent company Singapore Airlines.
Shaheen Airline of Pakistan flies to Dhaka twice daily from its hub in Karachi providing connections to Islamabad and Lahore.
British Airways operates 4 flights per week connecting London with Dhaka via Bahrain while Emirates Aviation has added evening flights between the two cities for increased convenience of passengers.
Qatar Airways also run daily passenger from Dohah via Muscat facilitating connections with multiple destinations across Europe and Asia including Amsterdam, Beijing, and Istanbul.
Other prominent airlines like Malaysian Airlines and Etihad Airways fly out of Dhaka Airport servicing nearby countries such as Thailand Malaysia UAE India respectively.
Potential for Growth and Increased Connectivity With the New Terminal
The completion of the third terminal at Dhaka Airport is set to transform it into a regional aviation hub, increasing connectivity with major cities and international destinations around the world.
The expansion project will see an increase in cargo handling capacity by three times, as well as improved infrastructure enhancements to accommodate millions of passengers each year.
Furthermore, the inclusion of a VVIP complex, check-in counters, boarding bridges, and conveyor belts are all set to make this one of the most advanced airports in South Asia. By improving access to various global locations via air travel Bangladeshi domestic and foreign businesses will be more open for trade opportunities than ever before.
Benefits for the Economy and Infrastructure Development
The completion of the third terminal can open up new pathways for economic growth and investment opportunities, as well as improved infrastructure development.
Boost in Exports and Trade Opportunities
The development of Dhaka Airport's third terminal will not only open the nearby cities to more international connectivity but also provide a great boost to exports and trade opportunities for Bangladesh.
Its strategic location near major export-import hubs in South Asia and other important markets will help create new economic corridors, allowing companies from all over the world easier access to Bangladesh.
The improved infrastructure could also equip manufacturers with better resources for equal competition with their neighbors. Additionally, businesses here can now benefit from increased foreign investments such as low-cost aircraft fuels which can bring down production costs significantly while enabling them easy transportation access across countries.
Moreover, cargo facilities at the airport would enable improved efficiency in transferring and distributing quickly depleting commodities like perishables around the globe faster than ever before.
Potential for Job Creation and Economic Growth
The expansion of the Dhaka Airport's Third Terminal undoubtedly opens up sizeable potential for job creation. It is estimated that over 35,000 jobs will be created during the construction phase and with its operation over 4,500 more jobs in both direct and indirect sectors will be generated.
The new terminal also has the potential to attract more passengers as well as business from cargo operations due to increased capacity. As a result, the economic development of Bangladesh can benefit significantly through improved trade efficiency, export growth, and tourism opportunities creating broader revenue possibilities for businesses such as restaurants, transportation services, and rental services among others.
In addition to these same advantagesIDS that other countries have experienced while constructing modern airport terminals include infrastructure improvements promoting greater connectivity between cities within Bangladesh which helps stimulate economic activity at the micro level beneficial not only for airlines but also for residents living in remote areas who previously had little access or novelty value outside their area leading towards rural poverty alleviation.
Improvement in the Overall Infrastructure of the Country
The construction of Dhaka Airport's third terminal is a significant milestone in the country's journey towards better infrastructure. This project has tremendous potential to bring about improvement in transportation, connectivity, and trade opportunities for Bangladesh.
The new terminal will boost the airport's export cargo handling capacity three times which could drastically improve international business activities within the region. Furthermore, introductions of modern facilities such as digital check-in counters, boarding bridges, conveyor belts, etc., help elevate passenger experience at both domestic and international levels while also contributing to greater efficiency and safety onsite.
Additionally, an enhanced navigation aid system ensures efficient flight operations with minimal delays thus allowing improved air traffic management across the country that can contribute significantly to boosting economic growth through increased tourism revenue and foreign trade-related activities. Additionally, you can also read Padma Bridge.
Impact on the Agriculture Sector
The introduction of the third terminal at Dhaka Airport is expected to have a positive impact on the agricultural sector, as it can reduce delays in the export of fresh produce and improve efficiency for handling perishable goods.
Elimination of Disruptions in the Export of Fresh Produce
The construction of the third terminal at Dhaka Airport would be a boon to the agricultural sector in Bangladesh, providing much-needed relief from current disruptions. The agricultural sector has long been hindered by limited infrastructure and accessibility, resulting in delays and costly interruptions during the transport of fresh produce to export destinations.
With an updated network of roads and better facilities for handling perishable goods provided at the new Terminal 3, farmers will able to safely ship their products without worrying about disruption or damage due to poor storage and transportation conditions.
What's more, with improved access to airports that are connected to major cities around the world as well as international flights directly from Dhaka Airport; exporters will gain increased competitiveness in both domestic and global markets.
Increase in Efficiency and Capabilities for Handling Perishable Goods
The third terminal at Dhaka Airport is sure to enhance the efficiency and capabilities of handling perishable goods. This will be beneficial, especially for Bangladesh's agricultural sector, which is heavily dependent on exports.
The current export cargo handling capacity of the airport is around 2 lakh tonnes per annum; however, with the new terminal, this number will likely increase substantially. Not only has an expanded capacity been allocated exclusively to cold storage but modernizing these facilities will enable better maintenance and management of produce destined overseas.
With the infrastructure in place, businesses can capitalize on larger trade opportunities by reducing delays due to customs clearance or transfer issues being alleviated quicker than before etcetera facilitating faster transport times altogether – ultimately boosting export values and revenues alike by providing more choices for global buyers while maintaining a higher quality standard production domestically overall! All-in-all creating employment opportunities plus revenue boosts that could have never come from any other form of development thus far in Bangladesh making it an essential improvement necessary for success within its competitive economic market landscape worldwide today!
Potential for Future Development
A range of potential future projects are being discussed, including extending the runway and increasing the fleet size in order to expand airline capacity.
Ongoing Projects and Possibilities for Growth
The construction of Dhaka Airport's third terminal is an ongoing megaproject in Bangladesh. The expansion is aimed at improving air transportation and increasing economic growth and development opportunities in the region.
With its completion, the airport will become one of the largest airports in South Asia with a total floor space of 230,000 square meters. It is projected to serve 12 million passengers annually by 2024 upon full completion, compared to 6 million currently for both Terminals 1 and 2 combined.
In addition to providing increased capacity, job creation through construction projects are expected when completed as well as enhanced services such as improved passenger facilities, upgraded safety standards, quicker processing times for check-in procedures, additional parking lots, and more international flight connections with various carriers around the world.
Once operational people will be able to access multiple destinations including many International Airports directly from Hazrat Shahjalal International Airport making it easier for business travelers their journeys much faster than before which could have beneficial effects on local businesses who may then seek new trade partnerships further outside their current markets.
Challenges, Criticisms, and Concerns
Despite the potential for increased global connectivity and economic growth, there are several challenges that have come up with the construction of Dhaka Airport's third terminal.
Delays and Setbacks in Construction
Despite the importance of the third terminal for Dhaka Airport, its construction has faced a number of delays and setbacks. The government originally set a target to open the new facility by 2020 but this was postponed due to various issues – including ceremonial and political difficulties – that have become entangled in the process along with cost overruns.
There are also regulatory challenges associated with infrastructure development projects based on analysis from constructing an inland container terminal through P3 in Bangladesh. Planning deficiencies, execution delays, problems managing stakeholders as well as corruption allegations all represent major obstacles to completing this project on time.
The result is likely to be more disruption to air travelers having negative effects not just locally but throughout the region as well since efficient connections are essential for economic growth in South Asia.
Sustainability Concerns
The Social, Economic, and Environmental implications surrounding the development of Dhaka Airport Third Terminal are serious matters. This particular airport is located in Bangladesh – a small country that is densely populated with limited resources such as water and energy.
Therefore it becomes extremely important that the development teams consider sustainability when building on this project. To ensure appropriate sustainable management for Dhaka Airport's third terminal, many regulations have been set in place by the Civil Aviation Authority of Bangladesh to reduce environmental impact while still enabling commercial success.
The triple bottom line approach pursued by CABA is crucial for creating lasting progress in balancing social issues, economic gain, and protecting nature from depletion due to unsustainable practices associated with airport construction.
For instance, one possible solution considered was using plants native to the region or locally sourced materials when constructing buildings near airports which helps mitigate deforestation whilst ensuring employment opportunities for locals as well as preventing job losses if local businesses were taken over completely by airport project workers.
Cost of the Project and Potential for Debt
The Dhaka Airport's third terminal project is estimated to cost around 57% more than the other two terminals combined. As such, careful management of the project's finances in order to keep it debt-free is highly essential in order for Bangladesh's economy and infrastructure development not to be adversely impacted.
Without proper control, there will be an increased risk of spending over the budget which could have negative implications on long-term sustainability. The right balance between investing in infrastructure and managing debts should be encouraged since this driving force behind growth but also can affect economic burden if not appropriately handled by administration authorities.
Need for Proper Maintenance and Management
At the newly opened Dhaka Airport Third Terminal, there is an important need for effective and efficient maintenance if it is to continue offering quality services to passengers and other users.
Proper maintenance of infrastructure plays an essential role in ensuring that any facility like a terminal can perform its intended purpose. The provision of adequate resources must be set aside for regularly maintaining and servicing all systems at the third terminal – such as luggage handling equipment, conveyor belts, boarding bridges, check-in counters etc. Failing to adhere to scheduled maintenance can lead to premature damage or failure of the equipment used which could cause disruptions in operations or unnecessary delays with passenger processing and movement around the airport.
Also, consistent cleaning practices should be implemented throughout the Third Terminal including public areas inside as well as outside where possible de-icing measures must also be taken during the winter season due to slippery conditions caused by rain or snowfall.
Potential for Dhaka Airport's Third Terminal to Contribute to Bangladesh's Economic and Infrastructure Development
The third terminal of Dhaka Airport is expected to have a significant impact on Bangladesh's economy and infrastructure development. Spread across six different levels, the new terminal will be equipped with modern amenities such as state-of-the-art check-in counters and boarding bridges, conveyor belts, and other systems capable of handling 845 passengers per hour.
This increased capacity bodes well for boosting air travel in Bangladesh, as it allows multiple airlines to operate out of it. As air connectivity expands due to better infrastructure at Dhaka Airport, businesses stand to benefit from improved access to international destinations and lower transportation costs.
Besides accessing potential markets abroad through enhanced flight connections, the decrease in delivery time can create a ripple effect on local trade efficacy by reducing lead times from producers to consumers more quickly.
Similarly, for agricultural exports – whose value has been estimated at 79 million US dollars there could be an increase in efficiency when fresh produce is shipped abroad directly due to the reduced overall transit time from the farm gate to the airport or port which would bridge gaps between supply and demand more effectively thereby eliminating disruptions within its entire cargo cycle altogether.
Frequently Asked Questions (FAQs)
Now let's learn about some common questions on this topic.
1. What is the Dhaka Airport Third Terminal?
The Dhaka Airport Third Terminal is a new airport terminal located in the Bangladeshi capital city of Dhaka that will serve domestic and international passengers when completed.
2. When will the third terminal at Dhaka Airport start operations?
Prime Minister Sheikh Hasina inaugurated the new terminal on Saturday, October 7, 2023. The terminal is not expected to be fully operational for about another year. It has limited functionality, which is why the Civil Aviation Authority calls its launch a 'soft opening.'
3. What facilities and services are available at the Dhaka Airport Third Terminal?
The Dhaka Airport Third Terminal is expected to offer travelers a range of modern facilities and services. These may include check-in counters, immigration and customs facilities, baggage handling systems, retail shops, restaurants, lounges, and more. Passengers can expect a comfortable and efficient travel experience.
4. How can I access the Dhaka Airport Third Terminal?
To access the Dhaka Airport Third Terminal, you can follow signs and directions within the airport complex. Depending on your mode of transportation, you may arrive by car, taxi, or public transport to the airport. Once you enter the airport premises, follow the signs for Terminal 3. It's a good idea to arrive at the airport well in advance of your flight to allow time for check-in and security procedures.
Takeaway
Dhaka Airport Third Terminal project is a pivotal development for Bangladesh, poised to enhance its aviation infrastructure and foster economic growth. With its modern amenities and strategic location, it promises to improve connectivity, create jobs, and strengthen the country's global image. As construction progresses, it embodies Bangladesh's determination to meet international aviation standards and embrace progress for a brighter future.