House Passes Debt Limit Package, Senate Next to Vote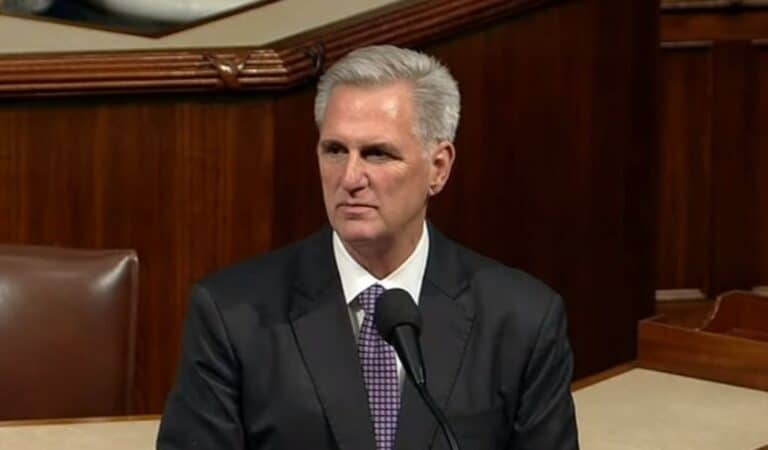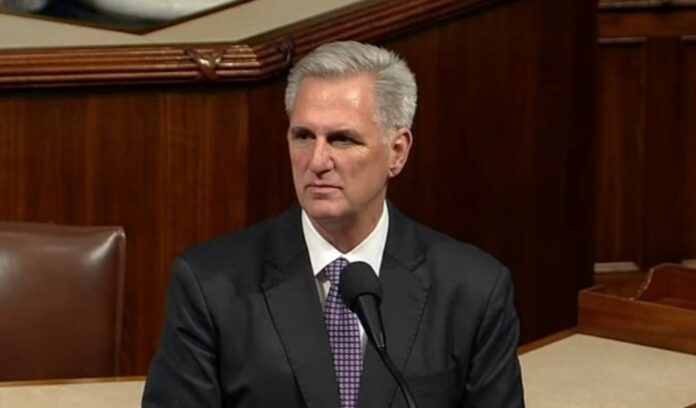 A bipartisan plan intended to prevent a financial disaster when borrowing power expires next week was sent to the Senate by the House after it passed a bill to suspend the debt limit until the 2024 elections.
On a 314-117 bipartisan vote, the House approved legislation that Speaker Kevin McCarthy and President Joe Biden had negotiated. The measure would combine debt limit relief with spending limitations on discretionary items, which Republicans claimed would be a first step toward deficit reduction.
McCarthy won the vote after months of Democratic insistence on a "clean" debt limit increase devoid of the conservative Republican demands for spending cuts and other measures.
In floor discussion, McCarthy stated, "We worked hard over the last four months to change how Washington works." After the worst inflation the country has ever seen was brought on by the largest spending spree in American history, we prevented the Democrats from issuing a blank check for spending.
The initial GOP-backed measure the House enacted last month, which had more drastic cuts and projected $4.8 trillion in deficit reduction through fiscal 2033, is a far cry from the package that is currently on its way to the Senate.
The Congressional Budget Office predicted that the new deal, which would keep domestic expenditure essentially steady while allowing defense and veterans spending to rise, would save a maximum of $2.1 trillion.
Because the package only partially reduces the deficit compared to the former House GOP debt limit proposal, hard-line conservatives opposed it. The bill's extension of work requirements for assistance programs and changes made to the environmental assessment process for federal projects were only two of the grievances raised by left-leaning House Democrats against it.
Democratic leaders backed the deal, claiming that it presented the best chance for a divided government to avert the economic calamity that may be brought on by a violation of the debt ceiling.
"President Biden protected the American people from the types of devastating cuts proposed by right-wing extremists that would have hurt millions of everyday Americans," said House Minority Leader Hakeem Jeffries, urging his caucus to support the bill.
Breaking a Sweat
Nevertheless, Democrats made the decision to force Republicans to work hard in order to pass the legislation. Early on Wednesday, the House needed to pass a rule defining the parameters of floor debate. This was when the crucial vote took place.
Only the majority party often supports rules. Democrats made a point of demonstrating that the GOP majority lacked the votes necessary to implement the rule on its own, however, as hard-right Freedom Caucus members were up in arms about a plan they believed to be too weak. In the waning seconds, 52 Democrats voted in favor of the regulation, saving it from being defeated.
The bill is now headed to the Senate, where it is anticipated to pass by this weekend thanks to the support of Minority Leader Mitch McConnell and Senate Majority Leader Charles E. Schumer.
Speed, however, will be crucial. Treasury Secretary Janet L. Yellen issued a warning to legislators that if the debt ceiling is not raised by Monday, the government could not be able to pay its debts.
In the sluggish Senate, where any senator might decide to block plans to fast-track the measure, that deadline poses a significant barrier.
Sen. Rand Paul, R-Ky., one of the senators pressing for amendment votes, wants an alternate plan with a shorter debt limit increase and more severe expenditure cutbacks. Sen. Tim Kaine, a Democrat from Virginia, wants to remove a clause authorizing the Mountain Valley Pipeline, which will transport natural gas from West Virginia into Kaine's state.
If the bill is approved, it will be the first time since the historic budget agreement of 2011 that lawmakers and the White House have concurred to tie spending reductions to an increase in the debt ceiling.
That agreement led to a decade of spending caps that both parties later regretted, and it led Biden to come to the conclusion that he should never again negotiate an increase in the debt ceiling. In order to negotiate an agreement with McCarthy, he eventually backtracked from that stance while maintaining that he was only discussing the budget and not the debt ceiling.
By delaying the debt ceiling suspension until January 1, 2025, the law would take effect after the elections in November 2024.
The debt ceiling was last increased to $31.4 trillion in December 2021. When debt reached that point in January, Treasury took what are known as extraordinary measures to temporarily lower debt and permit further borrowing. According to some unofficial projections, the new legislation may permit a rise in debt of about $35 trillion.
The Congressional Budget Office estimates that the package would save $1.5 trillion over ten years through a combination of caps on discretionary spending, revocations of mostly pandemic spending, and other changes, and up to $2.1 trillion if Congress abides by additional caps from fiscal 2026 to fiscal 2029 that are not enforceable by a sequester.
The statutory spending caps, which exclude emergency spending and any money outside the limitations, would increase defense spending to $886 billion in fiscal 2024 and reduce nondefense spending to $704 billion. Fiscal 2025 would allow for a 1% increase in spending.
Technically, the limitations would reduce total base discretionary expenditure from $1.602 trillion this year to $1.59 trillion in 2024. However, the real nondefense budget for the following year might be about equivalent to what was spent this year. In order to make up for cuts in discretionary programs, negotiators agreed to changes that were not included in the final legislation. These adjustments will bring back part of the pandemic help that was canceled and some money for IRS enforcement.
'Lopsided' Deal
Rosa DeLauro, D-Conn., the ranking member of the House Appropriations Committee, criticized the plan, saying that while military budget increases are certain, the measure's side agreement to increase nondefense spending may not be implemented. DeLauro stated in a statement, "I can accept a hard compromise, but I cannot accept one so unbalanced.
Since the legislation's release, Patty Murray, a Democrat from Washington who chairs the Senate Appropriations Committee, has been silent. However, Murray reportedly warned her colleagues at the caucus lunch on Wednesday that it would make the appropriations process more challenging, according to Senate Majority Whip Richard J. Durbin, D-Ill.
If Congress does not appropriate below the limits in fiscal years 2024 and 2025, the proposed measure would mandate involuntary reductions in discretionary expenditure. Spending limitations are still in place from 2026 to 2029, but only the budget rules are binding; they can be overridden by a majority of parliamentarians.
Another significant clause in the bill, supported by Rep. Thomas Massie, R-Kentucky, would automatically reduce discretionary spending by 1 percent if all 12 appropriations bills for fiscal 2024 are not passed by Congress by January 1, 2024. That was a crucial factor in convincing Massie, a vocal fiscal conservative who is normally opposed to raising the debt ceiling, as well as other conservatives, like Rep. Marjorie Taylor Greene, R-Ga.
Subscribe to Our Latest Newsletter
To Read Our Exclusive Content, Sign up Now.
$5/Monthly, $50/Yearly