Death Toll in Libya Floods Reaches 11,300, Severely Decomposing Bodies Found in the Sea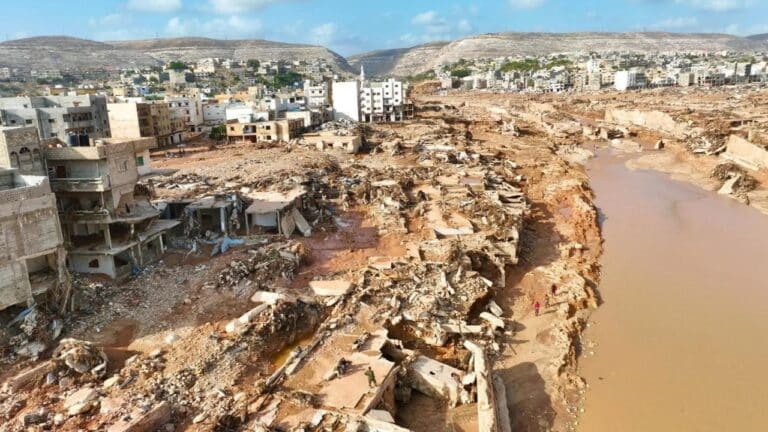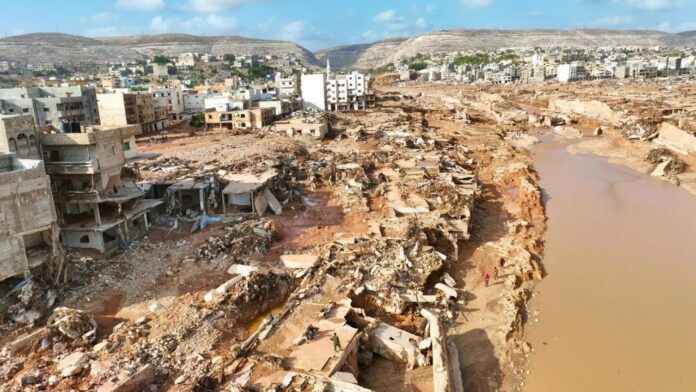 According to a UN assessment issued Saturday, the dead toll from disastrous flooding in Libya's eastern coastal city of Derna has increased to at least 11,300, despite ongoing search efforts anticipated to unearth additional victims.
According to the United Nations Office for the Coordination of Humanitarian Affairs (OCHA), another 170 people have been murdered outside of Derna as a result of the water.
At least 10,100 people are still missing in Derna alone.
"These figures are expected to rise as search-and-rescue crews work tirelessly to find survivors," the report continued.
According to the UN, more than 40,000 people have been displaced across northeastern Libya as a result of Storm Daniel's heavy rains.
According to experts, the storm's impact was considerably compounded by a lethal convergence of elements such as old, decaying infrastructure, insufficient warnings, and the repercussions of the rising climate crisis.
Derna, the disaster's epicenter, was divided in two after flood waters swept through entire districts.
Before the disaster, it had a population of roughly 100,000 people.
According to the UN, at least 30,000 people have been displaced in Derna alone.
"With thousands of displaced people now on the move, the risk of exposure to landmines and Explosive Ordnance of War (ERW) leftover from years of conflict is on the rise, as flood waters have now shifted landmines and ERW," according to OCHA. Additionally, you can also read about- Libya Floods Effect: A Wake-Up Call to the Dangers of Climate Change
Almost 300,000 children are at risk of cholera, malnutrition, diarrhea, and dehydration as a result of the flooding caused by Storm Daniel. The children face "increased risks of violence and exploitation," according to the report.
Bodies'Severely Decaying' in the Sea
As the number of survivors continues to diminish, rescuers are combing through destroyed houses and searching the water for victims.
The majority of the dead bodies are in the water, according to foreign rescue teams, who have requested extra equipment and assistance in retrieving victims from the Mediterranean.
"Bodies are severely decomposing, and retrieving them may become impossible at some point," a Tunisian mission spokesperson stated during a meeting with counterparts from Russia, Arab countries, Turkey, and Italy.
"We need assistance so that our intervention is more efficient," the spokesperson continued.
Other mission delegates from Egypt and the United Arab Emirates described finding bodies in Mediterranean bays and coves, many of which were only accessible by boat.
Read Also: Libya Flood Death Toll: Derna flooding Could Take 20,000 Lives, Thousands Still Missing
According to an Algerian mission spokesperson, workers discovered roughly 50 remains from a cliff seven nautical miles from the Derna port, although the region was only accessible by divers and boats.
"If we get the right boats, we can retrieve 100 bodies every day," claimed the Egyptian representative.
Dead bodies are also trapped under mud heaps in still occupied residential neighborhoods in Derna, threatening a health crisis if the places are not evacuated, according to officials.
Subscribe to Our Latest Newsletter
To Read Our Exclusive Content, Sign up Now.
$5/Monthly, $50/Yearly