Navigating the Choice between Criminology and Criminal Justice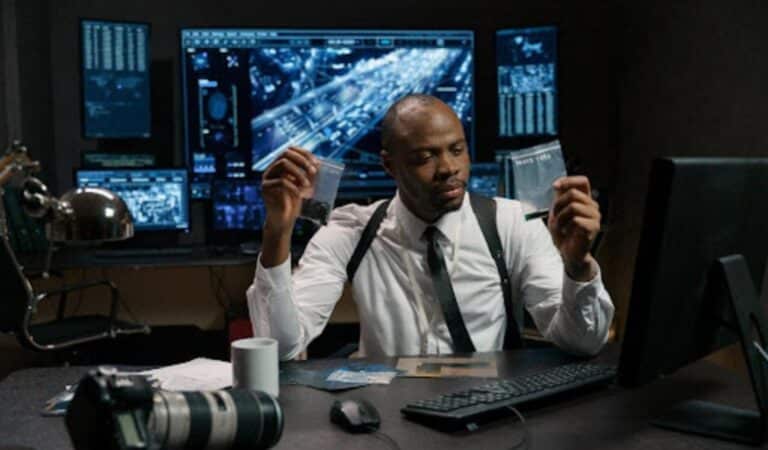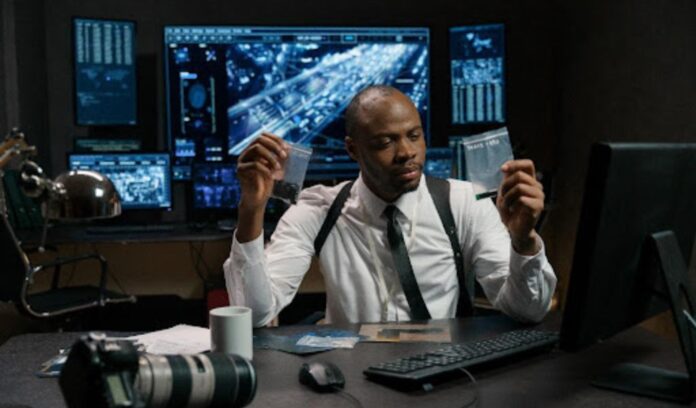 Listen to the Podcast:
Are you interested in pursuing a career in the criminal justice system? If so, it is important to understand the difference between criminology and criminal justice. Criminology focuses on understanding why people commit crimes, while criminal justice seeks to enforce laws that protect citizens from crime. This article explores the main differences between these two fields and discusses how to decide which option is right for you. Learn criminology and criminal justice pros and cons before concluding with some tips for making your decision.
Skills and Educational Differences
To successfully pursue a career in either criminology or criminal justice, it is vital to understand the associated educational and training requirements. For criminology, a degree in sociology with an emphasis on crime and deviant behaviour is recommended. This includes coursework such as abnormal psychology, theories of criminality, juvenile delinquency and social inequality. However, criminal justice degrees usually require courses like police organization and administration, legal systems, judicial process, correctional policy, investigation techniques, and evidence procedures. 
It is important to note that most employers prefer applicants who have earned at least a bachelor's degree from accredited colleges or university programs relevant to their desired job field. Having both educational backgrounds can increase your potential career opportunities by giving you knowledge about how people commit crimes, addressed through law enforcement, and insight into why those crimes occur, which can be used for prevention strategies.
Career opportunities in criminology and criminal justice vary greatly based on academic focus. For those interested in exploring the causes of crime, a career in criminology may involve researching legal or social science topics such as juvenile delinquency, substance use or white-collar crime. Criminal justice professionals are typically focused on enforcing laws and preventing crimes through programs like community policing, corrections or probation. Those drawn to investigating can pursue roles such as detective work, while courtroom advocates might become lawyers or judges to help ensure fair trials for defendants. The choice between these two fields largely depends on which one best aligns with an individual's interests and goals — ultimately, it is up to each person to decide the right option for them personally.
The main difference between criminology and criminal justice regarding academic focus is the scope of the study. Criminology focuses on understanding why crime occurs, while criminal justice focuses on how law enforcement works to prevent and address crime. Criminologists tend to analyze data, research theories of criminality, explore the legal history, examine social issues related to crime, such as poverty or racism, or conduct interviews with convicted criminals to understand better why crimes occur. 
Conversely, students in the criminal justice field often complete courses that focus on constitutional law, civil rights, and problem-solving techniques used in community policing. They may study probation and parole procedures, evidence collection and preservation, courtroom testimony protocols and prison administration management techniques.
Criminology
The study of causes of crime is a cornerstone of criminology. It examines how different socioeconomic, cultural and environmental factors influence criminal behaviour. Such factors can include poverty, inequality, peer pressure and access to resources like education or jobs. By exploring these influences on criminality, criminologists seek to understand why people act criminally within certain contexts and environments. Understanding the root causes of crime is crucial for creating effective strategies that prevent individuals from becoming involved in criminal activities that ultimately affect society. Moreover, this knowledge also helps inform policy decisions concerning criminal justice systems worldwide. In essence, studying the causes of crime provides an important bridge between considering social factors related to criminality and developing meaningful solutions addressing those issues.
When considering social factors, criminologists focus on the environment that might influence criminal behaviour. This includes examining a person's economic and educational background and social relationships such as family or friends. Furthermore, criminologists look into how cultural factors might shape a criminal's actions and mindset. Analyzing these components within society allows experts to gain further insight into why crime is committed in the first place, which helps link it to examining the criminal mind.
When examining the criminal mind in criminology, one looks at motivations and behaviours that have driven a person to commit a crime. This can include exploring psychological issues such as mental illness or addiction, understanding environmental factors like poverty or social pressure, and looking into family dynamics, including abuse or neglect. Criminologists seek to answer 'why' someone committed a crime by piecing together different theories about societal influences on behaviour. They may also look at ways of preventing future crimes through interventions such as restorative justice approaches that focus on addressing underlying causes of criminal behaviour rather than punishing those who are convicted.
Criminal Justice
Enforcement of laws and policies is a critical aspect of criminal justice. It involves ensuring that laws are followed and enforced to maintain public safety, uphold justice, and implement the law. This includes executing arrest warrants, responding to emergency calls from citizens, issuing citations for violations of local laws or ordinances, conducting traffic stops on suspected violators of motor vehicle regulations, and more. It also requires working with other agencies, such as the Department of Homeland Security (DHS) or the Federal Bureau of Investigation (FBI), to handle severe cases like terrorism threats or drug trafficking rings. 
Enforcement is vital in deterring potential criminals by holding those who break the rules accountable for their actions. Investigators must remember every detail when dealing with criminal offences — this way. They can link suspects to crimes, which helps build a compelling case against them during prosecution proceedings. Connecting enforcement policies directly to investigation allows authorities to apprehend offenders better while protecting innocent people at the same time. Investigating a crime involves various activities, such as interviewing witnesses, collecting evidence, analyzing data and forming theories on criminal motivation. This in-depth look into what happened and how to solve the crime is necessary to gather enough evidence to accurately identify and prosecute the suspects, even against a great defence.
The prosecution process involves identifying, locating and arresting individuals believed to have committed a crime. Once the suspect has been apprehended, prosecutors will use the evidence gathered during the investigation to decide whether to file charges against the individual in question. Depending on the severity of their alleged crimes and record, they may face trial before a judge or jury if they plead guilty. The prosecution then presents their case against the defendant to prove them guilty beyond a reasonable doubt within court proceedings, resulting in conviction (if found guilty) or acquittal (if found innocent).
Criminology vs. Criminal Justice
The primary distinction between criminology and criminal justice lies in using their respective knowledge base. Criminology is mainly concerned with understanding criminal behaviour and why it occurs, with a particular focus on ways to prevent it. On the other hand, criminal justice is focused on identifying criminals, pursuing legal action against them, and finding suitable punishments for those found guilty. Understanding this difference can be extremely useful when deciding which field to pursue since the outcomes of criminal justice practices have a direct impact on individuals. At the same time, research in criminology offers insight into potential solutions. To learn more about criminal justice vs criminology, you can read more here.
Pros and cons of both fields
When considering the cost and time commitment for education and training associated with a career in criminology or criminal justice, there are key differences to remember. Criminology requires completing an undergraduate degree, which may be followed by a research-based master's degree. Criminal Justice typically requires only an associate degree at minimum, although more advanced positions will require higher qualifications such as bachelor's degrees and graduate programs focused on law enforcement management. 
Further, many universities offer accelerated courses that allow students to complete their degrees faster than traditional programs. This is important when weighing up the cost of tuition fees against potential salary levels — individuals who choose shorter courses will spend less money overall but can still expect similar job opportunities compared with those taking longer routes into either field. It is worth noting that gaining experience through internships during your studies often gives you better chances at landing rewarding jobs in either field after graduation, so it pays off financially and professionally if you intern while studying.
The fields of criminology and criminal justice offer different areas of employment. Criminal justice majors can find careers in law enforcement, corrections, homeland security, legal services and other related positions. Criminology allows students to work as researchers or analysts for the government or private sector. It also offers roles within a court system, such as probation officers or parole board members. 
With their versatile skill sets, both disciplines provide individuals with numerous job options with varying levels of stability and security depending on their specific role in each field. The national average for jobs listed with 'criminology' pays a national average of $54,189 per year on Zip Recruiter, up to $128,000. Whereas job listings with a 'criminal justice degree' in their listings have a national average of $62,256, up to $148,000.
Regarding the stability and security of jobs in both criminology and criminal justice, these two disciplines offer different options. Criminology is a research-based field that often requires higher education, such as a bachelor's degree or higher. As such, those employed in this area may have greater job security due to their educational qualifications. On the other hand, criminal justice is more focused on enforcement activities, like law enforcement or corrections, which can be more subject to budget changes and shifts in public opinion than faculty positions at universities related to criminology. In terms of financial stability for employment opportunities within each discipline, those interested should watch for emerging trends and potential salary increases depending on specializations chosen by individuals within either field.
Deciding which option is Right for You
When considering which field is right for you, it is important to assess your strengths and weaknesses. What skills do you possess that could be beneficial in one of the two fields? Depending on the role, criminology often requires excellent research and writing skills, while criminal justice may require more interpersonal or team-building abilities. Reflect on what type of work environment would suit your needs best. Are you someone who prefers to work independently or with a larger group? Ask yourself these questions and use them as a starting point for selecting either criminology or criminal justice as the right option for your future career. Additionally, consider how well each field aligns with your passions. After all, if it is something you are genuinely passionate about, chances are higher that you will succeed in whichever direction you take.
When deciding on a career path, it is important to consider how your interests match both criminology and criminal justice. Criminology may suit you if your interests lean towards researching why crime occurs and data analysis. However, if you are drawn more to enforcing the law and shaping policies, criminal justice might be your better option. Additionally, it is important to consider your long-term goals and the opportunities and challenges presented by each field before making a definitive choice.
When considering criminology or criminal justice, think about where you want to be in the future and how each field can help you get there. In criminology, career paths include becoming a research analyst, policy advisor or even an investigative journalist who reports on crime-related stories. Alternatively, in criminal justice, graduates often become police officers or correctional officers working within the justice system to enforce laws and ensure safety. Deciding between these two fields may come down to assessing what interests you most — do you prefer exploring theoretical aspects of crime and society (criminology), or would you like hands-on experience with law enforcement (criminal justice)? Ultimately understanding what both offers can help decide which path best suits your goals now and in the future.
Making an Informed Decision
The main differences between criminology and criminal justice involve the approach to understanding and solving crime. Criminology focuses on research, theories and data analysis related to the causes of criminal behaviour. In contrast, criminal justice explores legal approaches such as policing, courts, corrections and laws to maintain social order. Regarding career paths, a criminologist may specialize in areas such as forensic psychology or sociology —. In contrast, criminal justice professionals can serve in law enforcement roles or pursue roles like lawyers or judges. By considering both fields' core concepts and job prospects available within each one's scope, you can decide which option best fits your interests and goals.
When making such a decision, it is essential to weigh the pros and cons of pursuing a career in either criminology or criminal justice. Those who pursue criminology often enjoy researching crime-related topics such as societal trends or behavioural patterns. At the same time, those interested in criminal justice may find satisfaction in protecting communities and upholding laws. Ultimately, before deciding on one field over another, you should consider your professional goals and lifestyle preferences to make a well-informed decision about what will work best for you.
Choosing between criminology and criminal justice can be a big decision. Both fields offer unique advantages but also drawbacks you should consider before choosing. Here are some additional tips to help you decide which option is best for you:
Research each field — take time to learn more about the different areas of focus in criminology and criminal justice, such as crime prevention, law enforcement or legal studies. Consider what interests you most and will make for the most rewarding career path.

Speak with experts — if possible, try speaking with individuals who have experience in either field so that they can help provide more insight into what those roles entail on a day-to-day basis. This can give you key insights into whether it is something that fits your skill set and aspirations better than another field would.

Consider your own goals — ask yourself what kind of lifestyle you want. Do you prefer working behind the scenes doing research or engaging directly with people? Answering this question will help you determine which is right for you.
Ultimately, deciding between pursuing a career in criminology or criminal justice will depend on your interests, skills and goals. As a career choice is one of the most important choices, it is worth investing the time to research and consider both before making a decision.
Subscribe to Our Latest Newsletter
To Read Our Exclusive Content, Sign up Now.
$5/Monthly, $50/Yearly