Maximize Fire Safety With Fenwal & Chemetron Fire Systems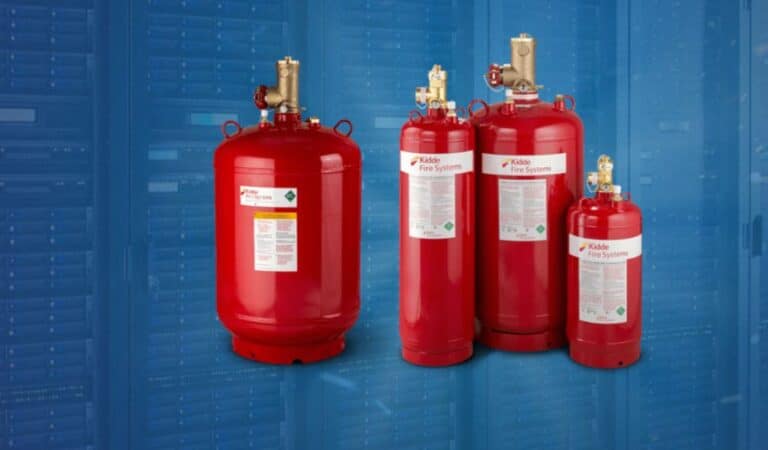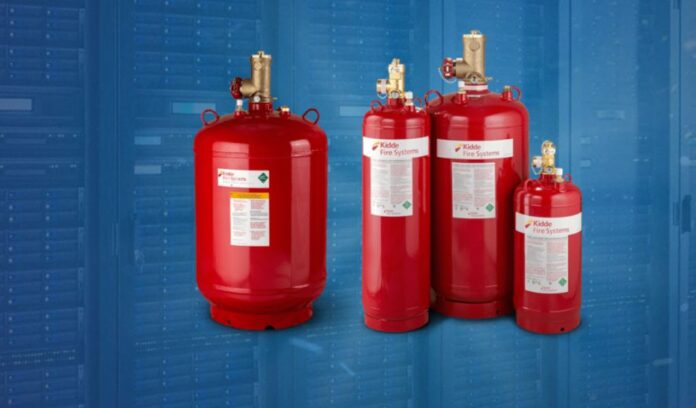 Superior detection technology and fast suppression solutions from our fire suppression experts ensure critical areas containing your most valuable assets remain protected without interruption to business and people remain safe and protected.
Fenwal's Phoenix system utilizes FM-200 as the world's most trusted clean agent. This system is commonly found in IT rooms, telecom switchgear cabinets and museums to protect vital equipment or art collections. Chemetron Fire Systems combines the latest advances in fire suppression to meet high-level fire detection and extinguishment requirements.
In-Cabinet Suppression System
Electrical cabinets can often be the least-noticed fire hazards in a facility, filled with equipment, cabling and insulation that could become fuel for an explosion when fire breaks out in them. A fire could rapidly spread throughout other equipment in the room resulting in serious and costly damage.
In-cabinet fire suppression systems offer greater asset protection by targeting specific cabinets/micro environments rather than filling an entire room with suppressant. This helps minimize damages and speed incident recovery times, speeding incident recovery times.
These systems utilize clean agents (gas or inert gas) stored in cylinders that are activated by thermal detection tubes that burst upon sensing fire, creating an efficient solution that's cost-effective and perfect for smaller areas.
Phoenix Suppression System
Fire suppression systems are an invaluable way to safeguard your business, data and employees. These automated systems detect early warning signs of fire before initiating an immediate response plan to control or extinguish it.
These systems employ liquid fire suppression agents stored in small cylinders that are pressurised with nitrogen for use as FM200 agent discharge nozzles. This type of system can be particularly beneficial when remote agent storage is involved and it is possible to retrofit existing Halon 1301 pipe networks with ease.
As with any mechanical system, fire protection systems need to be regularly tested in order to be ready when necessary. RCI's qualified technicians are here to help select an optimum system application and make sure that it's installed, serviced, and inspected annually for optimal performance.
Carbon Dioxide Suppression System
Carbon dioxide systems offer fast and efficient fire suppression for many hazards. These systems smother protected areas with a heavy blanket of CO2, decreasing oxygen levels to prevent combustion. Since CO2 occurs naturally in our atmosphere, its use in these systems has minimal environmental impact while still offering maximum effectiveness for fire suppression purposes. Depending on your facility needs, either total flooding or local applications might be used depending on available systems.
CO2 works differently from water or foam in that it removes heat by depriving oxygen of an area and starving fire of oxygen, eliminating lengthy recovery periods for other fire protection options. CO2 Suppression Systems may be installed safely in occupied spaces with precautions like pre-discharge alarms and time delays that allow people to escape before it discharges – these safeguards are stipulated by both NFPA 12 and OSHA regulations.
WHDR Wet Chemical Suppression System
Kidde's Wet Chemical Kitchen System provides 24 hour automatic or manual protection for commercial cooking areas, ducts, plenums and hoods using wet chemical agent that quickly knocks down flames while simultaneously suppressing them – meeting stringent UL 300 standards, NFPA 96 and 17A requirements in one cost-effective package.
Once activated, pressurized cylinders of the WHDR system release wet chemical agent through an engineered piping network connected to strategically positioned discharge nozzles that protect kitchen areas. The agent successfully suppresses flames while also suffocating smoke and creating an effective barrier that prevents future ignitions.
The WHDR system, installed and serviced by your local authorized distributor, is easy to keep up-to-date according to National Fire Protection Association requirements – with semiannual inspections and routine maintenance being completed quickly and efficiently. Reach out now and discover how this versatile system can enhance fire protection at your workplace!
Subscribe to Our Latest Newsletter
To Read Our Exclusive Content, Sign up Now.
$5/Monthly, $50/Yearly