Philips Hue Secure: A Smart Way to Keep Your Home Safe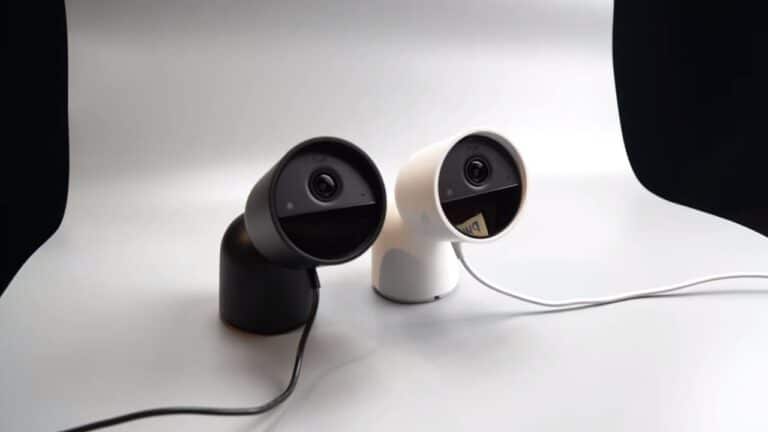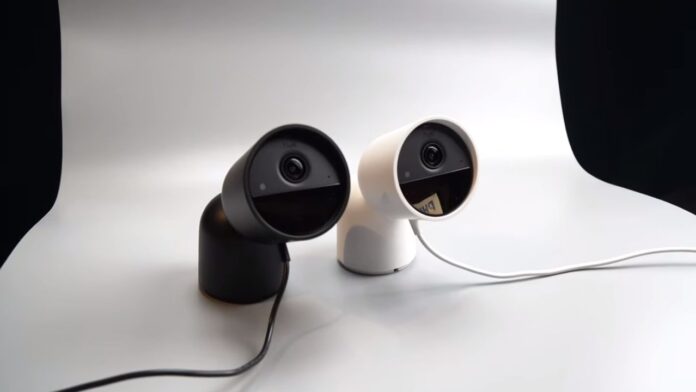 Philips Hue, a well-known brand recognized for its smart home lighting technology, is shining a bright spotlight on its latest security tech suite. Despite venturing into the realm of smart home cameras and sensors, the company emphasizes its unwavering commitment to lighting innovation.
Now introducing its new range of bulbs and strips enabled with Matter technology, these products not only enhance your space but also serve as a deterrent for potential intruders or even wandering neighborly felines.
The freshly unveiled Secure line boasts an array of interconnected cameras and door/window sensors. These smart sensors deliver the expected functionalities of a modern home security system, but with a unique twist. Signify, the parent company behind Philips Hue, proudly declares that their offering comes with default end-to-end encryption. This means that all your video clips, snapshots, and live feeds remain strictly private. Each camera is equipped with AI capabilities to discern whether the entity captured on camera is a person, a pet, or a package being delivered. The noteworthy aspect is that all this processing occurs directly within the camera itself, eliminating the need for cloud reliance.
During a Q&A session, Philips Hue's executives further clarified that their system goes the extra mile by avoiding the transmission of user keys through the cloud. This additional layer of security underscores their dedication to preserving the privacy and integrity of their users' data.
The highlight of the offerings comes from the Secure camera lineup, featuring a trio of options at varying price points. There's a wired version priced at $200, a battery-powered version at $250, and a top-tier model at $350, complete with an integrated floodlight. Signify underlines that these new cameras deliver crisp 1080p HD video streams, ensuring clarity even during nighttime with their night vision capabilities. Beyond video, they're equipped with both light and sound alarms, offering a comprehensive security solution. Furthermore, users can engage in two-way conversations through the cameras.
Each camera package includes a desktop stand, an outdoor charging cable, and an anti-drop cable. For those looking to install a camera on the ground, an optional camera mount featuring an attached ground spike is available separately for $40, making setup hassle-free.
In addition to unveiling its new range of security devices, Signify has announced a collection of innovative smart lighting products. Among these releases are the Perifo track lighting setup and the indoor colored spotlight known as Hue Centris. The lineup also introduces a fresh 12V smart bulb and an updated generation of Philips Hue Festavia string lights. As a delightful bonus, both current and past string light models will now feature novel light effects labeled as "Prism," "Glisten," and "Opal."
To accommodate these cutting-edge security offerings, Signify is integrating a dedicated "Security Center" within the existing Philips Hue app. This intuitive app empowers users to access live camera feeds, activate lights or alarms, and receive timely notifications about events. Whether the camera captures something significant or if one of the newly introduced magnetic contact sensors is triggered on a door or window, users will stay informed.
For those interested in enhanced storage options, Signify offers two subscription plans. The Secure Basic plan provides 30 days of video storage at $4 per camera per month, while the Secure Plus plan offers 60 days of storage at a cost of $10 per camera per month.
The capabilities of the camera system extend to user-defined privacy controls. By creating "blackout zones," users can prevent other camera users from viewing specific areas in the camera feed. On the other hand, designated "activity zones" restrict the camera from sending notifications for detected movement within those zones.
Emphasizing their commitment to security, encryption is a pivotal focus for Signify. The company highlights recent incidents involving other security camera brands, such as Eufy, owned by Anker, which admitted transmitting unencrypted security footage streams via its web portal. Amazon's Ring also faced controversy for unauthorized sharing of users' footage with law enforcement and for potential privacy breaches.
Signify's comprehensive security offerings underscore their dedication to safeguarding user data and privacy, aiming to set a new standard in the smart home security landscape.
As part of its latest lighting technology launch, Philips Hue is introducing an exciting enhancement that ensures compatibility with the widely-anticipated smart home utility standard, Matter. This seamless integration is made possible through a forthcoming software update for the Philips Hue Bridge, set to roll out sometime in September. Notably, the camera system will not immediately benefit from Matter compatibility due to the current absence of support for camera devices within the Matter standard. Although cameras are on the roadmap for Matter's future developments, there is currently no information available regarding their expected arrival date.
Subscribe to Our Latest Newsletter
To Read Our Exclusive Content, Sign up Now.
$5/Monthly, $50/Yearly