Top 16 Cannes Movies Everyone Will Be Talking in 2023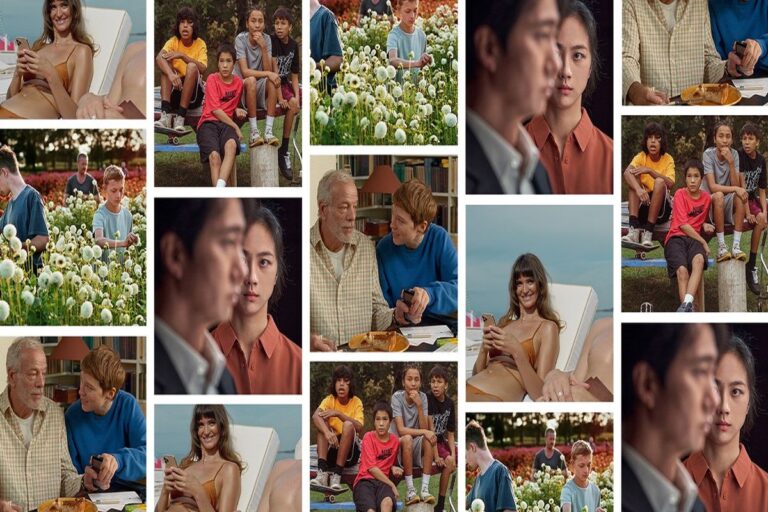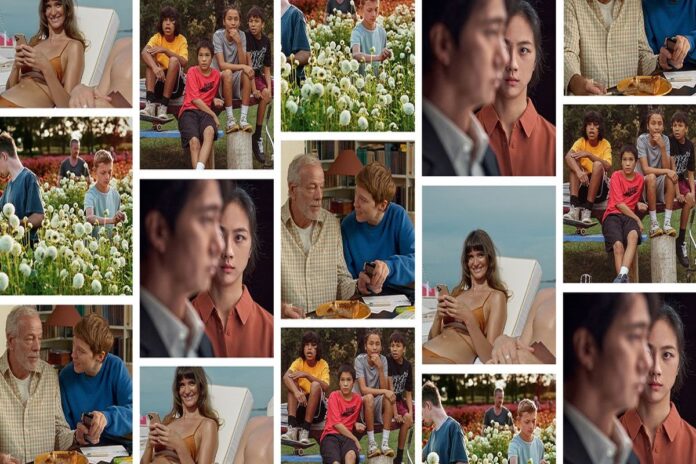 Listen to the Podcast:
The Cannes Movies Festival is the most prestigious one in the world. It is where some of the most important movies of the year are shown for the first time, from Hollywood blockbusters to masterpieces from around the world. The same is true for this year's Cannes, which ended on May 27.
You can't see every movie at Cannes, but the ones I did see were mostly great. Here is a list of good movies I saw at the festival. They come from all over the world and are a feast for the eyes.
Top Cannes Movies to Watch in 2023
Here we are discussing the top Cannes movies that you should watch in 2023. 
1. About Dry Grasses
Samet (Deniz Celilolu), who lives in a remote village in the Eastern Anatolian steppes, teaches art to schoolchildren, looks for a girlfriend, and wants to move to a better place. He is shocked when several girls in his class accuse him and his coworker Kenan (Musab Ekici) of being gay. Over the course of 197 minutes, the story moves slowly but keeps you interested.
Renowned director Nuri Bilge Ceylan looks at Samet's sadness and dislikes ability with a wry and even generous eye. It's a beautiful film in the naturalistic style that Ceylan is known for, and it follows the novelistic impulse, with a self-centred antihero at its heart.
2. Acid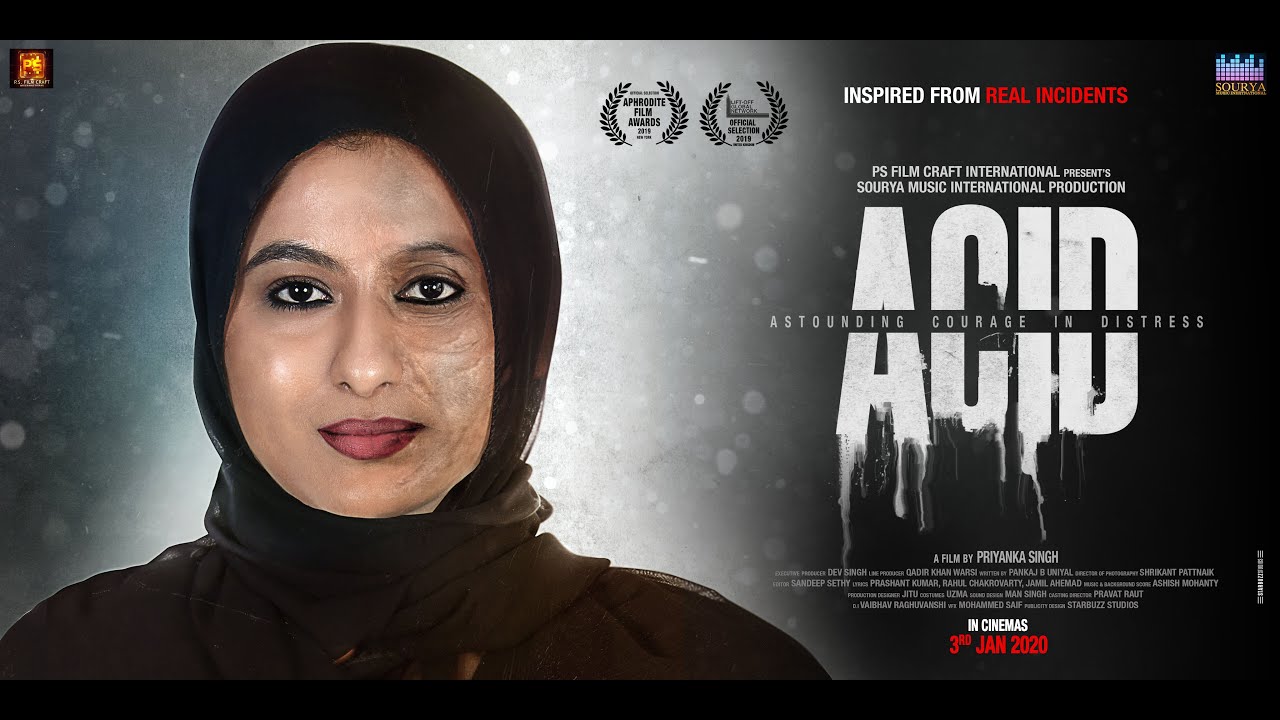 Climate change and damage to the environment have made the world afraid of a moving cloud of highly acidic rain in the very near future. But this threat is mostly in the background of Just Philippot's thriller Acid, in which a teen and her divorced parents are thrown together in a race to live. It's about climate change, so it's bleak. This is the kind of movie that doesn't have a single
heartwarming moment
.
Instead, it reminds us that a future in which humanity is slowly wiped out by an uncaring outside force isn't likely to have many touching moments of connection and comfort. In Acid's world of the future, you can't hide and you can't run away either.
In Justine Triet's legal drama, the great Sandra Huller plays a writer whose son finds his father bleeding from the head lying on the ground outside their chalet near Grenoble. What went on here? This is the question the movie asks, and it slowly peels back its layers to show how truths and facts can be changed when they are told again, whether in court or in a book.
Our modern law systems like to act like everything is as objective and clear-cut as they really aren't, and our cultural biases about gender, emotion, and memory are all part of the story we tell. In Anatomy of a Fall, this fact is turned into a thrilling, thought-provoking drama.
3. Asteroid City
Wes Anderson's style, which has been all over the internet lately, is on full display in Asteroid City, which is supposed to be a look behind the scenes at the making of a play about a group of people who get stuck in a desert city in 1955.
In reality, it's a movie about loss and how we try to deal with it in different ways, such as through anger, acting, and magic. But it's also a movie about space, both outer and inner, and how and why artists keep trying to figure it out. Anderson isn't for everyone—he's not for me, either—but this is a movie for Wes fans, and Jeff Goldblum's part alone makes it worth seeing.
4. The Breaking Ice
The Breaking Ice is a story about three young people who spend a weekend together in a Chinese village near the North Korean border. They are a finance worker (Liu Haoran), a tour guide (Zhou Dongyu), and a local who works in his family's restaurant (Qu Chuxiao). As they go to different places and see things, they find that they have more in common than they thought.
Anthony Chen writes a meditation about trauma and depression, especially the kind that comes from putting off goals, losing love, and losing interest in living. The movie is almost too sweet, but it doesn't get too sappy because of how light-hearted it is and how well the actors play their parts.
Read Also: Best Erotic Movies of All Time
5. Close Your Eyes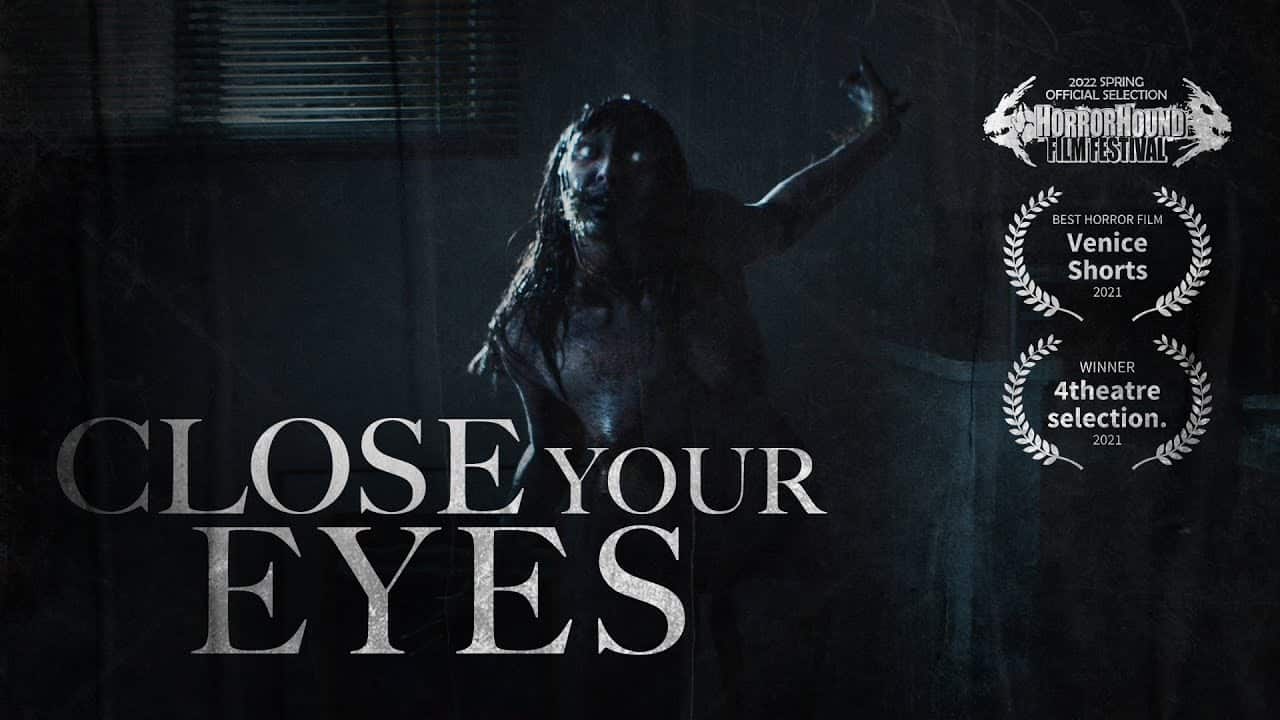 Victor Erice, the veteran and renowned director, made his debut with The Spirit of the Beehive, probably the best Spanish movie in history, fifty years ago. Close Your Eyes appears to be his method of saying farewell to the medium. It tells the story of Miguel Garay (Manolo Solo), a director whose most recent project was abruptly terminated when his companion and star actor vanished without a trace.
After years of living in a tranquil beach community, he has embarked on a mission to discover what happened, and the outcome is a compelling meditation on existence, memory, and the power of cinema to preserve both.
6. Club Zero
Strange things are going on at an exclusive prep school, where a new teacher (Mia Wasikowska) has been appointed to teach a "conscious eating" course to a group of teenagers. However, when the pupils fall under her spell, the "conscious" eating becomes disordered and things become quite culty.
Jessica Hausner's mannered, deadpan film buries physical horror behind a satirical mask, employing smart notions about disordered eating — that it's often a response to a lack of control rather than body size — to weave a story about groping for transcendence in a terrifying, confusing world. It's not for everyone, thanks to a couple of gross-out moments and an overall unsettling vibe, but it shouldn't be overlooked.
Also Read: Best Comedy Movies on Netflix
7. How to Have Sex
Molly Manning's title Walker's debut feature is darkly ironic. How to Have Sex begins as a carefree party film about three English girls on vacation in Crete, but it takes a heartbreaking turn when a pleasurable meeting with a gorgeous guy turns into something much darker.
How to Have Sex is about the blurred limits of consent and how "good guys" manipulate them. However, Walker's energetic directing and engaging performances, particularly from protagonist Mia McKenna-Bruce, avoid basic didacticism. How to Have Sex is a fantastically assured first feature from Walker, and it's all too authentic and believable.
8. Indiana Jones and the Dial of Destiny
Harrison Ford's famously daring archaeologist returns for a fifth and very certainly final chapter — after all, Ford will be 81 this summer. In a picture that feels like a sideways reflection on Hollywood's age of IP recycling, a wonderfully funny plot anchored by Ford and his wisecracking goddaughter (played by Phoebe Waller-Bridge) examines ageing, the passage of time, and regret. There have been better Indiana Jones films, but it's nice to see another adventure for the character.
Read Also More: Best Turkish Series on Netflix
9. Killers of the Flower Moon
In the 1920s, Ernest Burkhardt (Leonardo DiCaprio) returns from war to an Oklahoma farm owned by his uncle William Hale (Robert De Niro), a sort of kingpin. Burkhardt marries Mollie (a superb Lily Gladstone) and settles among the Osage, who have become immensely wealthy as a result of the discovery of oil on the lands that the US government had driven them onto years before. But then the Osage people start dying one by one, and no one appears to know why.
Martin Scorsese adds his own spin to David Grann's remarkable work of historical nonfiction in Killers of the Flower Moon: This is a film about how the bootstrapping American spirit lends itself to organized crime among the entrepreneurial, and it is also an uneasy self-reflective examination of turning people's real-life trauma into entertainment. It's breathtaking.
10. May December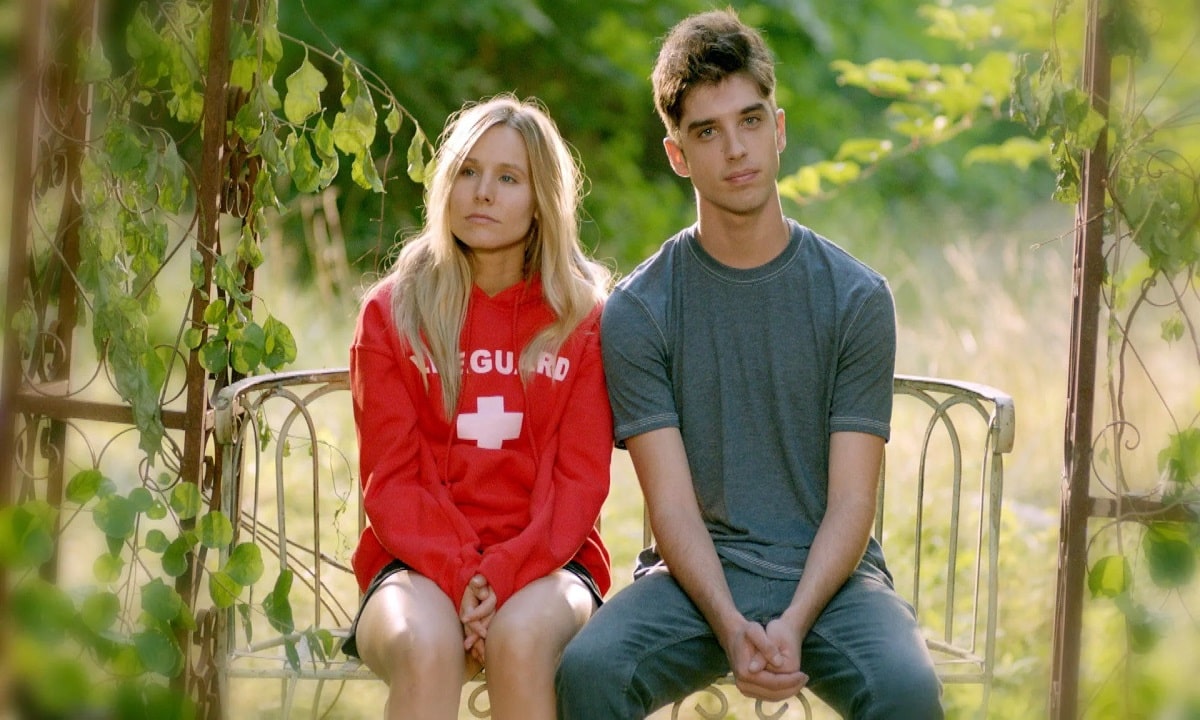 Todd Haynes warns you early on that May-December is camp, but it's the kind of camp that hides a sick heart. He largely bases the plot on the infamous Mary Kay Letourneau case; here, Julianne Moore plays Gracie Atherton, who went to jail after having intercourse with 12-year-old Joe Yoo at the pet store where she works, had his children, and married him.
They're still married after 20 years, but their existence together — defined by Gracie's determination that she never did anything wrong — takes an unusual turn when an actress (Natalie Portman) who will play Gracie in a movie comes to do research and becomes interested in Joe (Charles Melton). It's a movie about shame, conscience, and exploitation, but Haynes' wrapping it in camp trappings reminds us that this is tabloid material, and the lightness of touch makes it both enjoyable and unsettling.
Read More: HBO Max June 2023 Schedule
11. Monster
You have no idea where Monster is headed. Hirokazu Kore-eda's poetic picture, ultimately about a Japanese pre-teen who feels alienated from the world around him, approaches the story from various angles, constructing a world in which the child's mother, teacher, school principal, and pals are all clueless to some degree.
Kore-eda is a master of directing children's performances, so it's no surprise that Monster works best when no adults are around, with the youngsters immersed in their own world of fantasy, adventure, and passion. However, the world of grownups — their jargon, their mindless labels — creeps into children's consciousness; Monster wonders if there is ever an escape.
12. The Mother of All Lies
Asmae El Moudir grew raised in Casablanca in a house full of secrets, for reasons she doesn't fully understand. For example, why is there only one photo of her in her parent's house, and she's very sure it's not even of her? El Moudir's documentary The Mother of All Lies attempts to make sense of her family's web of lies and myths, which is anchored by her grandmother.
To get to the true stories, she builds a miniature puppet-sized reproduction of her home neighbourhood with her father and coaxes family members into sharing the truth, but the reality is not easy to hear.
Read More: Thriller Movies on HBO
13. The Nature of Love (Simple Comme Sylvain)
Monia Chokri's breezy and endearing comedy plays like a rom-com until it isn't. Sophia (Magalie Lépine Blondeau), a philosophy professor in her forties, lives in Quebec with her longtime partner Xavier (Francis-William Rhéaume).
She adores him, but the flame has died. When she meets Sylvain (Pierre-Yves Cardinal), the handyman working on their vacation property, flames fly. The Nature of Love, however, despite being peppered with Sophia's lectures on other philosophers' theories about love, never quite promises a happily ever after. Instead, it leaves Sophia (and us) wondering what love is, how it endures, and whether our pursuit of it is only a form of self-delusion.
14. Strange Way of Life
In this short film by Pedro Almodovar that runs for 31 minutes, Pedro Pascal and Ethan Hawke play Silva and Jake, two cowboys. They haven't seen each other in 20 years when they were madly in love in Mexico for two months. In the meantime, Jake has grown up and become a sheriff. By chance, he is now looking for Silva's son, who killed Jake's sister-in-law. Silva comes back, and more sparks fly.
Strange Way of Life isn't a very good movie. Hawke and Pascal say their lines awkwardly, and there isn't much to hold on to. But fashion house Yves Saint Laurent paid for the movie, and the cowboys wear designs by Anthony Vaccarello, which helps explain why it exists. At least, both the guys and the clothes are nice to look at.
15. Youth (Spring)
Over the course of three and a half hours, Wang Bing's amazing documentary shows the lives of migrant Chinese factory workers in their late teens and early 20s. They flirt, fight, eat, dream, and sew at an amazing rate. They make fast styles and then negotiate prices with the factory owners, who put them up in places that are barely habitable and make them work long hours with little time to live.
This is less of a documentary about a social problem and more about a deep existential sadness, which is summed up in the title. These are young people in the best years of their lives who can't move forward because they don't have the money or mobility to do so. They live years of monotony with no breaks. That doesn't mean they can't have a good life, but it does raise questions about the greedy demand for cheaply made clothes and the system that makes it possible.
16. The Zone of Interest
The scariest horror movie of the year comes from Jonathan Glazer. It's his first film in 10 years, after Under the Skin, which tore him apart. This movie, which is based on a book by the late Martin Amis, tells the story of a family who lives peacefully just outside the walls of Auschwitz, where the father is the commander.
Glazer keeps the family's home life in the frame, but what happens just outside that wall is what makes the audience sick, and the movie doesn't let you forget it.
It does a great job of making the audience feel the family's mental distance from the tragedies, which makes the audience feel uncomfortable and scared. The Zone of Interest is definitely one of the best movies of 2023. It is also one of the best movies ever made about the Holocaust.
Subscribe to Our Latest Newsletter
To Read Our Exclusive Content, Sign up Now.
$5/Monthly, $50/Yearly