Best Ride Sharing Apps in Australia: Top 10 Apps for Getting Around Australia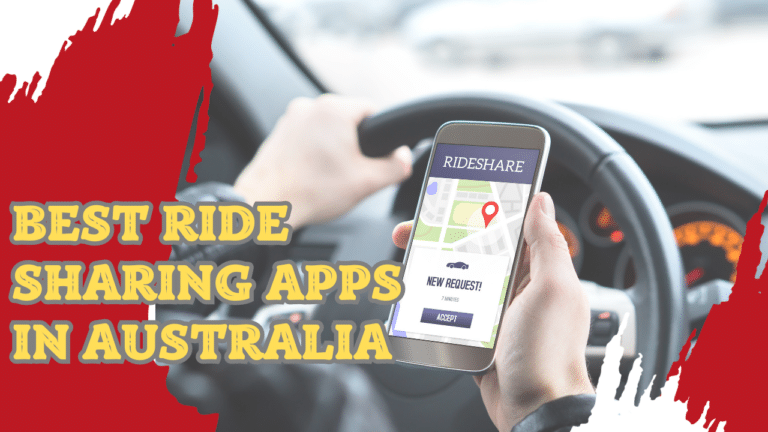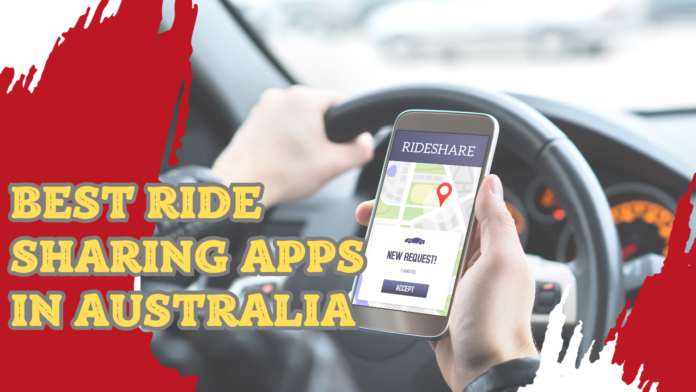 Do you ever feel overwhelmed while choosing the best ride sharing app in Australia for your daily commute? With so many options to choose from, it can be difficult to select the one that's right for you. To make things easier, this blog post will provide all the latest updates about some of the top ride-sharing apps in Australia including Uber, DiDi, Ola, and Shebah.
We'll look at their features, customer reviews and ratings, benefits, and fees to help you pick what's best for you.
Are you ready to hop on a journey towards discovering which rideshare app is most suitable for your daily needs? Then let's get started!
Content Highlights
Ride-sharing apps in Australia offer a variety of options to customers, including Uber, DiDi, Ola, and Shebah.
These apps provide users with features such as automatic payment processing, discounted priority pickups, and wheelchair access.
Cost considerations include base fares, booking fees, and surge pricing that may apply during peak times.
New payment options like digital wallets facilitate secure transactions between riders and drivers while also providing real-time updates on ride status.
Overview of the 10 Best Ride Sharing Apps in Australia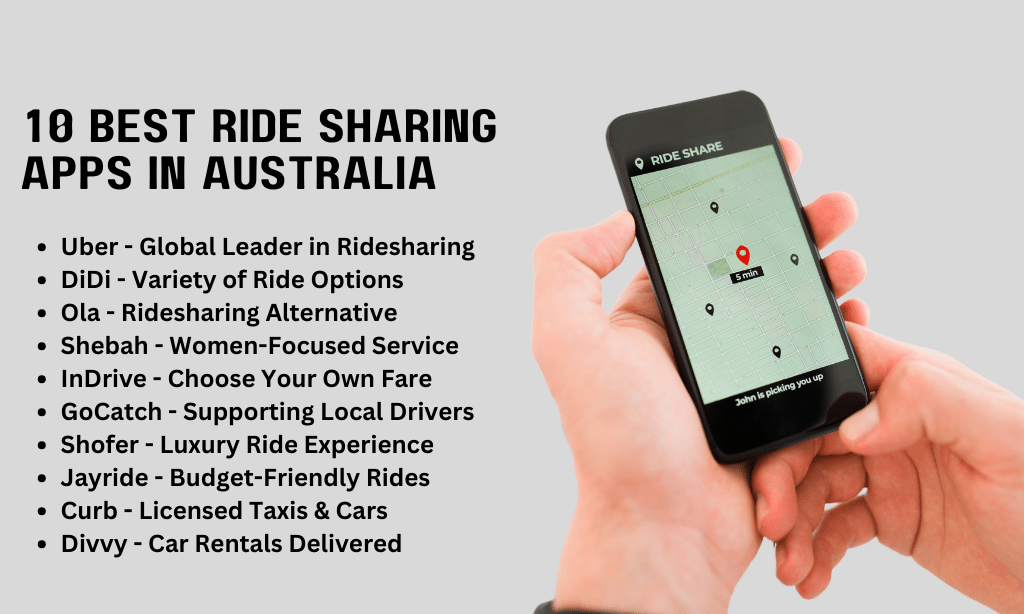 The most popular ride-sharing services in Australia include Uber, DiDi, Ola, and Shebah. InDrive is also available as part of the offering for commercial businesses.
Uber
Uber is one of the world's largest and most successful ride-sharing companies, shaking up Australia's traditional taxi and limo industry with its services. As of June 2023, Uber holds a market share of 76% in the country's growing ride-sharing industry.
It has allowed riders to select from various vehicle models and book rides swiftly at the tap of their finger on their portable devices anytime they want without booking it days before like cab owners used to do earlier.
Its fleets are made up primarily of independent contractors who pick up passengers all around Australia using their vehicles as part of the gig economy model – an independent workforce operating outside traditional job structures.
DiDi
DiDi is a popular ride-sharing app in Australia, offering fast and reliable transportation services to its users. The app allows customers to book various types of rides such as private cars, taxi hailing, social ride-sharing, and bike-sharing options for their journey.
In addition to this, DiDi is also considered the safest way to travel due to the company's stringent safety requirements for drivers. Moreover, 28 cities covered across Australia and New Zealand make it easily accessible throughout these countries.
DiDi's market dominance was further solidified when it launched in 2018; since then, they have remained one of the most used ride-sharing apps in both Australia and New Zealand today.
Ola
Ola is a popular ride-sharing app in Australia, offering users an alternative to Uber and DiDi. It provides access to more than 300,000 drivers and taxis across over 100 cities in the country.
The platform has experienced rapid growth since entering the Australian market in early 2018, providing customers with value and convenience when traveling. With its low fares, improved safety measures, integration with public transportation networks as well and innovative payment options, it continues to be one of the leading platforms for those looking for a reliable ride-sharing service.
Ola also offers perks such as discounts on rides or certain features like scheduling rides ahead so you don't need to worry about rushing from place to place during your commute or travel plans.
Shebah
Shebah is Australia's leading all-women rideshare service, providing safe transport and economic freedom to women around the country. Founded in 2016 by Georgina Mcencroe, Shebah has become a pioneering app created exclusively for and by women.
Unlike other rideshare companies, Shebah rewards its drivers with an 85% share of every trip – a significantly higher percentage than their competitors. This policy gives many female drivers greater economic stability and allows them to make reliable income from driving.
The company also boasts customer safety ratings as one of its main priorities, offering passengers comfortable journeys with experienced and verified drivers they can trust. Because it is specifically designed for women by women, Shebah aims to create safer traveling conditions and provide career opportunities in a traditionally male-dominated industry.
InDrive
InDrive is a popular ride-sharing app in Australia and abroad that allows riders to select their driver, set the pickup location, and suggest a fare. It was recognized as one of the top 10 rideshare apps in 2023 and has been downloaded more than 150 million times across 48 countries worldwide.
InDrive is a rideshare app with headquarters in Sydney, Australia. It operates in cities like Melbourne, Brisbane, and Gold Coast. Soon it will expand to more of Australia. The InDrive app is easy to use. Passengers can book rides smoothly without hassle. They can track their driver's location in real-time, too.
InDrive offers affordable prices during busy times. They give discounts to regular customers. This helps people get around Australian cities for less. The simple app and good prices make InDrive a convenient, budget-friendly rideshare option. It's easier to book rides and save money than other options in Australia.
GoCatch
GoCatch is an Australian-owned and operated rideshare service that has become very popular across the country. It allows customers to book rides from a large network of over 15,000 registered drivers in all the major cities – Sydney, Melbourne, Brisbane, Perth, and Adelaide.
One thing that makes GoCatch stand out is its commitment to supporting local Australian drivers. It gives drivers a larger percentage of fare money back than big foreign competitors like Uber. This helps more money stay in the hands of hardworking local driver-partners.
Safety is also a major focus for GoCatch. All drivers are required to be fully licensed, accredited, and insured to partner with GoCatch. Rigorous checks help ensure only qualified, safe drivers are available to passengers. The GoCatch app includes features like estimated fare pricing, driver profiles to learn about your driver, and the option to share rides to save money. These smart touches make booking a ride simple and convenient.
With its dedication to fair driver pay, safety measures, and convenient booking features, GoCatch has become a trusted choice for Australians looking for an easy, safe rideshare experience while supporting fellow locals. It's a smart homegrown option tailored for Australian cities.
Shofer
Shofer is a rideshare service that offers high-quality, luxury rides around Australia. It provides access to fancy car brands like BMW, Mercedes-Benz, and Audi vehicles with professional drivers. You can book a Shofer ride in advance for events or schedule repeated rides, like a daily work commute. It operates in the major cities of Sydney, Melbourne, Brisbane, Perth, and the Gold Coast.
Shofer drivers undergo thorough background checks and training. The luxury vehicles also get inspected regularly for quality assurance. This level of screening provides an excellent, reliable experience for passengers. The Shofer app shows you price estimates ahead of time and provides turn-by-turn navigation during your ride.
You can also enjoy amenities like phone chargers, WiFi, and bottled water. With its attention to luxury vehicles, skilled drivers, and excellent service, Shofer redefines rideshare travel as a high-end, premium choice for special occasions or everyday transportation. It's perfect if you want to ride in style across Australia's cities.
Jayride
Jayride is a rideshare app that connects travelers with safe, budget-friendly rides across Australia. It offers a variety of transportation choices including taxis, limousines, private cars, and shuttle buses. All Jayride drivers must be certified and pass background checks for safety and reliability. The app lets you compare different vehicles and prices to find the best ride option.
Jayride operates in the major cities of Sydney, Melbourne, Brisbane, Perth, Adelaide, and Cairns. It's especially useful for airport pickups and drop-offs. Jayride also partners with hotels, venues, and events to provide convenient transportation.
Whether you need a ride across town or to the airport, Jayride aims to get you there affordably and safely. The wide range of vehicle choices and verified drivers means you can find a reliable ride when needed. It's perfect for travelers looking to get around Australia with the convenience of ridesharing at budget-conscious prices.
Curb
Curb is a rideshare app that lets you request licensed taxis and hired cars on-demand. It uses your phone's GPS to match you with the closest available driver in your area. Booking and paying for rides is easy directly through the Curb app. After your trip, you can rate drivers to provide feedback.
Helpful features include estimated pickup times, real-time driver tracking on a map, and 24/7 customer support if issues arise. What sets Curb apart is its focus solely on professional licensed taxi and hired car drivers rather than peer-to-peer services with unlicensed drivers. This ensures all drivers are accredited, insured, and meet safety requirements.
By providing access to legitimate taxis and cars through an easy, intuitive app, Curb combines ridesharing's convenience with professional drivers' assurance. It's a reliable choice for safe rides from qualified drivers in cities across Australia.
Divvy
Divvy is a car rental app that delivers vehicles right to your door. It lets you rent cars by the hour or day as an alternative to ridesharing services. Divvy currently operates in Sydney, Melbourne, Brisbane, the Gold Coast and Perth. You can browse vehicles, book a rental, and unlock the car all through their app.
Insurance and 24/7 roadside assistance are included with every rental for peace of mind. When you're done with the car, Divvy will come and pick it up – no need to return it yourself. Divvy adds flexibility alongside rideshares for times when you want to drive yourself.
It's perfect for quick errands, road trips, or occasions when you need a vehicle. The delivery and pickup service makes renting extra convenient. With its easy app and doorstep delivery, Divvy makes having a rental car handy and hassle-free. It gives urban dwellers affordable access to vehicles for all kinds of trips and tasks. If you're interested, you can also read Best Ride Sharing Apps in Taiwan.
Comparison of Ride-Sharing Apps
Analyze each ride-sharing option based on its cost, availability, vehicle options, and accessibility features.
Availability
Ride-sharing apps in Australia are numerous, with Uber and DiDi being two of the most popular options. To maximize convenience for travelers, each company updates its availability to ensure pickups can be requested from almost any location across the country.
Furthermore, users may choose between ride-share services such as Lyft or peer-to-peer car-share services like InDrive if they need more flexibility in vehicle type or renting options; there is no shortage of alternatives for customers looking to get around quickly and safely.
These companies provide quick response times, guaranteeing a professional driver should arrive within minutes of requesting a ride – ensuring reliability even during peak times when demand is strong.
Vehicle Options
Ride-sharing apps in Australia provide users with a variety of car types to choose from. From luxury sedans to larger vehicles – the options are plentiful. Uber, for instance, allows customers to select the type of vehicle they need, from their standard 'UberX' right up to their luxurious 'Uber Black' option.
DiDi offers passengers 'Go Cardless' rides and taxi bookings via its app or website. Additionally, other ride-sharing companies like Ola and Shebah offer only private cars. At the same time, InDrive has recently launched a fleet of rented SUVs as an additional vehicle option for customers requiring more spacious transportation.
With plenty of choices available among ride-hailing services, users can conveniently find transport specifically suited to their needs.
Accessibility Features
Ride-sharing apps in Australia have perfected the art of transportation accessibility, offering various features to support customers and drivers with disabilities. For example, Uber offers technology and app features like special routing instructions that provide secure routes for wheelchair passengers, as well as accommodations such as larger vehicles or vehicles with ramps or lifts to meet the user's physical needs.
Additionally, riders can also opt for UberWAV (Wheelchair Accessible Vehicle), which allows them to choose a vehicle that can accommodate their disability.
Such specialized services make getting around easier and more convenient for differently-abled individuals. In some Australian states, ride-sharing rides may also be eligible for government subsidies so that every rider can access safe transportation regardless of their financial background or mobility constraints.
Latest Updates and Features of Ride-Sharing Apps
[Video Credits @TODAY]
Explore how ride-sharing apps adapt to make transportation even more convenient and safe for users.
New Payment Options
Ride-sharing apps in Australia now offer a variety of payment options for both riders and drivers. These include credit/debit cards, digital wallets (Apple Pay, Google Pay, etc.), and in-app payments.
The secure transaction process eliminates the need for cash and makes it easier than ever to pay for your ride seamlessly and safely. For passengers, these new payment methods also allow them to easily track their journey expenses through their digital wallets or app accounts and add tips or rewards for their drivers.
Similarly, drivers benefit from digital payments since they don't have to wait around to collect payment upon delivering passengers safely to their destinations – all amounts due are grabbed electronically upon completion of the journey without any hassles!
With so many new features enabling risk-free transactions, there's no doubt that these convenient options are poised to revolutionize ride-sharing experiences in Australia!
Enhanced Safety Measures
Ridesharing apps in Australia are taking the necessary steps to ensure the safety of both passengers and drivers. These measures rely on advanced technologies such as internet-connected devices, data collection tools, and intelligent algorithms that help detect anomalies and potential threats.
Uber is leading the industry by introducing features that monitor driver behavior behind the wheel with speed alerts, driving time limits, and fatigue warnings. Additionally, rider information is securely stored within app databases, so only verified identities can be matched with a ride request.
This security layer has been extended with GPS tracking capabilities so riders know exactly where they're going at all times. As technology evolves more quickly than ever, these enhanced safety features continue to grow in sophistication as top ridesharing apps strive to stay one step ahead of any unexpected incidents or situations that could endanger passengers or drivers while riding in an unfamiliar environment.
Integration with Public Transportation
Ride-sharing apps have been aiming to promote sustainable transportation by reducing car utilization and increasing the use of public transportation. To meet this goal, ride-sharing services in Australia now offer integration with public transit services.
This allows users to plan their routes using both ride-sharing services and public transport options on one single app. The availability of real-time information about schedules and routes makes it easier for users to find a more efficient way of getting around town.
Furthermore, they will be able to check if there are any direct connections or delays as well as passengers' ratings for different ridesharing companies before committing to a service provider. Additionally, you can also read Best Ride Sharing Apps in the UK.
Customer Reviews and Ratings
Evaluate user satisfaction, driver ratings, feedback, and ride-sharing apps' overall reliability and efficiency for a better understanding.
User Satisfaction
Ride-sharing apps have become increasingly popular in Australia, with 88 percent of respondents satisfied with the services. Customer satisfaction is an important factor that companies must focus on to ensure their app's success and growth.
To do this, ride-sharing apps must improve user experience and safety protocols within the platform. The four main aspects that improved user satisfaction with ride-sharing services in Australia include "Ease of Use," "Loyalty Management," "Analytics," and "Number Masking."
Increasing ease of use via an intuitive interface and rewards for frequent journeys through loyalty management programs gives users a sense of control over their rideshares, further enhancing customer satisfaction.
Driver Ratings and Feedback
Drivers who provide a service through ride-sharing apps are rated by their customers based on their experience after each trip. Ratings and reviews are anonymous, so neither the rider nor the driver is aware of the specific rating given to them in particular.
Drivers' ratings are tracked from 1 to 5 stars, with 5 being considered excellent; they must maintain a certain star level to remain active on the app. A consistently low rating can even result in termination or suspension from Uber and its competitors – highlighting how important these ratings are for drivers.
By gathering customer feedback, companies can ensure that only top-notch services keep operating, keeping riders and drivers safe while ensuring experiences meet users' expectations.
Ratings additionally help riders understand which driver has better passenger management skills before booking a ride, thus rendering an additional layer of safety into their journey.
Overall Reliability and Efficiency
Ride-sharing apps have made transport easier, faster, and more reliable for Australia's millions. With a few taps on their mobile devices, users are now able to secure rides that traditionally take much longer or cost more if booked through taxis.
Uber remains one of the most popular ride-sharing services, with its user base growing rapidly due to its reliability and efficiency. With advantages such as convenience, availability, and customer satisfaction ratings playing an important factor in users selecting ride-sharing services over traditional taxi operators, competition within the industry is high, meaning consumers get great value at competitive prices.
For instance, riders can access real-time data about estimated arrival times based on current traffic conditions, which helps them plan and make wise decisions regarding their travel plans.
Pros and Cons of Each Ride-Sharing App
Here, readers can compare the advantages and disadvantages of some of Australia's most popular ride-sharing apps.
Advantages of Uber
Uber is a popular choice for ride-sharing in Australia, offering various advantages compared to other apps. With widespread availability across over 10,000 cities worldwide and impeccable customer service, Uber has revolutionized the traditional taxi industry by providing cost-effective rides and convenience.
As reported by Consumer Reports, longer trips are generally cheaper when using Uber due to its pricing structure, which includes both base fares and per-minute/mile charges. Moreover, users can access different rides, such as "Uber X" for casual everyday use or even luxury cars at an added cost with options like "Uber Comfort."
Furthermore, the app offers useful features such as 24/7 live support over text messages or phone calls and GPS tracking for riders and drivers alike – all from the comfort of one's home!
Additionally, unique benefits like Uber Rewards help loyal customers save money on future bookings while giving them exclusive discounts.
Benefits of DiDi
DiDi is an excellent ride-sharing option available in Australia. It offers a 10% lower cost than Uber for rides, giving users more value and savings when booking through the app. Further savings are possible with its generous $20 referral voucher that can be used for each successful invitation of someone to join the platform.
It offers cheaper fares and facilitates safe and fast rides across 28 cities in Australia and New Zealand, taking away the worry of unreliable transportation services at hour end.
With luxurious cars, personalized customer service, and enhanced safety measures, DiDi provides a reliable experience for riders making their way around town, whether day or night. Paid trips are conducted effortlessly using multiple payment options, ensuring all types of customers get their desired ride instantly without worrying about cash payments or paper bills any longer!
Features of Ola
Ola is a popular ride-sharing app in Australia, with over 300,000 registered drivers and taxis across over 100 cities. It stands out for its own consistent set of rules that allow passengers to enjoy safe and reliable rides wherever they travel.
Ola also offers incentives such as lower driver fees to make the experience enjoyable for riders and drivers alike. With Ola, users can choose between three cab options – mini, large, and share – to easily find the one that suits their needs best.
Plus, all rides come with added safety features such as personal accident insurance coverage and proper background checks on drivers before they are allowed to take fares. The goal of Ola's unique ride-hailing model is to bring smarter, safer travel experiences without making any compromises on affordability or convenience.
Advantages of Shebah
Shebah is a unique ride-sharing app in Australia that provides a safe and reliable transportation solution for women. Its goal is to ensure safe, harassment-free rides with guaranteed safety for all passengers.
Shebah was founded by Georgina Mcencroe in 2016 with the vision of providing equal opportunity for drivers and convenient, quality transport services with an emphasis on female safety.
Shebah's "buddy system" also offers additional security measures, such as having another passenger join you if desired during your ride journey. This ensures that every female rider can feel comfortable and confident while traveling alone without the worry of feeling unsafe or harassed at any point during their journey.
Benefits of InDrive
InDrive offers Australians an advantageous ride-sharing solution with its lengthy rides and worldwide availability. The app is available in multiple cities across 48 countries, giving customers around the world access to convenient rides.
For added flexibility, it also has a new 'bid-based' platform that allows users to name their fares for drivers to accept – like a mini Uber auction. Furthermore, passengers can choose from either cash or non-cash settlements as they prefer when paying drivers directly for their rides.
This option makes it even easier and more secure than ever for customers of InDrive's ride-hailing services in Australia!
How to Book a Ride Using Ride-Sharing Apps
Follow the instructions in the app to easily book your ride and conveniently track the driver's location.
Downloading the App
To book a ride using ride-sharing apps, users will first need to download the app. Most ride-sharing apps, like Uber and Ola, are free in the Google Play and Apple App stores.
Before downloading one of these apps, check your device's compatibility with the version you wish to use. For instance, Android phones require Android 5 or higher operating systems, while iOS devices must have iOS 11 or later versions installed.
After downloading and installing the desired app on your device, you may set up an account by providing information such as name and contact details or linking it with another online service such as Facebook or Gmail.
Setting Up an Account
Before booking a ride through a ride-sharing app, it is important to set up an account. Through this, users can keep track of past trips and have greater control over their fare payment options.
To create an account with most apps, the user must provide basic personal information, including full name, phone number, and email address. Once the account has been created, it is optional but recommended for passengers to add their credit card details or another payment method, such as PayPal, to complete payments automatically on each trip.
It also helps if the rider downloads all updates available for their app before laying on a journey – these could include last-minute changes or safety features that are beneficial for both driver and passenger alike.
Booking a Ride
Booking a ride with a ride-sharing app is simple. Once the app has been downloaded and an account has been created, users can enter their destination and request a ride. Drivers in the area will be notified of the rider's location and the route they wish to take, allowing them to pick up their passenger quickly at any time.
The driver's information, such as name, photo, vehicle type, license plate number, etc., will always be displayed before accepting the request for added safety measures. Riders can also track their driver's progress on route if desired and usually receive updates when they have arrived or are close by so that there are no surprises when it comes to pick-up times.
With many convenience features incorporated within each regarding things like payment options and even accessibility boasts, these services make booking your trips more efficient than ever before!
Tracking Your Driver
Ride-sharing apps make booking your trip much more efficient with features that enable users to track their driver in real-time. This is a highly convenient feature as it allows riders to know exactly when their driver will be arriving at the pickup location while also being able to monitor the vehicle's progress along the journey through a live map.
Users are even able to contact their driver directly via phone or chat through the app if needed. These tracking services help keep riding safe, as knowing your exact location and the arrival of your ride can protect you from potential fraud or malicious activity.
Moreover, this type of service ensures reliability in terms of punctuality and helps build trust between both drivers and passengers for better customer satisfaction overall.
Changes and Updates in Ride-Sharing Regulations
As governmental regulations have shifted over the years, understanding the current rules and requirements for ride-sharing apps is essential to preserving safety in every journey. To discover more about up-to-date policies and procedures now!
Government Regulations
In Australia, the legal status of ridesharing services such as Uber varies by state. In 2015, New South Wales declared Uber legal in the state, setting a precedent for other states to follow.
To ensure public protection and safety on Australian roads, all ride-sharing services must also meet government regulations related to driver requirements and background checks.
They are also subject to further laws around vehicle inspections and licensing systems. The On-demand Transport Green Paper in Western Australia has proposed consistent regulations for licensing on-demand vehicles across different states; additionally, some Australian states have imposed surcharges on taxis and ridesharing services.
Driver Requirements and Background Checks
Ride-sharing companies in Australia, like Uber and DiDi, have strict driver requirements, as their drivers must be of the highest standard to ensure customer safety.
To become a driver for these ride-hailing services, applicants must be at least 20 (21 in New South Wales), hold a valid driver's license, and pass a criminal background check.
Not only do many of these companies use third-party screening firms to conduct thorough background checks on all potential drivers, but they also require them to continually monitor every applicant's motor vehicle record (MVR) and any relevant driving or criminal records.
Driver screenings may even involve fingerprinting depending on existing rideshare regulations within certain jurisdictions, which may consider for-profit ridesharing completely illegal.
Safety Guidelines and Protocols
Ride-sharing companies in Australia have implemented many safety guidelines and protocols to keep riders and drivers safe. Companies such as Uber are investing in integrated IoT technology for additional safety measures, which allows customers to see the real-time location of their rides on the app.
Additionally, all ride-sharing companies must adhere to stringent background checks on drivers before they can accept bookings. Moreover, there are certain safety recommendations when using a ridesharing service – requesting rides from indoors instead of outside, not lingering outside alone while looking at your phone, always ensuring that you know who is picking you up (including license plate verification), and wearing a mask if local regulations require it.
Minors may also require specific permissions for traveling with Uber, depending on the area they live or travel in. In addition to these regulations, continuous updates within respective app ecosystems track driver behavior metrics more closely than ever – including speeding violations. Reporting any issues directly back to company support teams with minimal disruption time involved for passengers.
Frequently Asked Questions (FAQs)
Let's now review some frequently asked questions about the best ride-sharing apps in Australia.
1. What are the best ride-sharing apps in Australia?
Some of the best ride-sharing apps in Australia include Uber, Ola, and DiDi.
2. Is it safe to use ride-sharing apps in Australia?
Yes, most reputable Ride ride-sharing apps such as Uber, Ola, and DiDi have safety measures built-in to ensure passengers have a comfortable journey.
3. How many people can travel together using these services?
It depends on the type of vehicle requested – For instance, a realistic 4 riders could share an XL car from Uber, or there is also scope for 6 riders with a booking from Ola's Sixer service.
4. Are any discounts available when signing up for a new app?
Yes, many Ride Sharing Apps offer discounted fares or signup credits when you register for their service, with timely promotional offers available throughout the year as well – Check out each company's website for more details!
Takeaway
Ride-sharing apps offer convenience and a safe alternative to traditional transportation methods. However, while each of these apps may have its advantages, there are important distinctions to be made when it comes to choosing the right option for your needs.
Cost is an obvious factor, as well as availability and vehicle options. Additionally, accessibility features such as wheelchair access or payment options can drastically affect which app you choose.
Lastly, recent developments in safety protocols have impacted some of the top ride-sharing services in Australia and should be considered when making that all-important decision. It is ultimately up to each user to consider their own needs and preferences before selecting one service over another from the growing list of available ride-sharing companies in Australia today.