Top 25 Most Expensive Cars in the World in 2023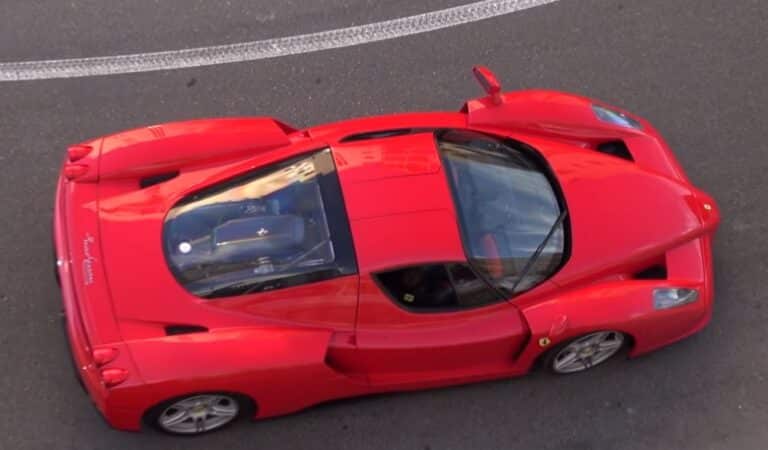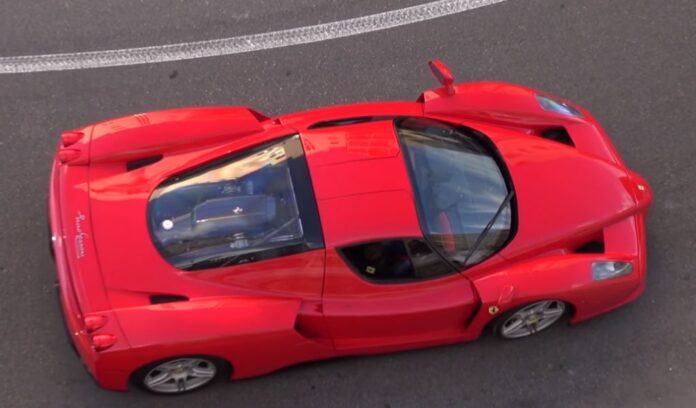 Listen to the Podcast:
Traveling in one of the most expensive cars in the world is more than just a straightforward vacation. Before you ever put your foot on the pedal, it's already an experience, a work of art, and a once-in-a-lifetime trip.
The year 2023 is evidence that there is no end to the potential for hypercars. While the most expensive luxury cars may share some features with their less expensive counterparts—four wheels, doors, and a steering wheel, for example—they distinguish themselves with those incredibly flashy, incomparably impressive features that blur the line between a car and a piece of art.
However, becoming "the world's most expensive car" is no simple task. As you go through our list of the most remarkable finalists for 2023, you'll notice that sometimes even the flashiest designs, customised bodies, super-powered engines, and more can't take the top spot.
Yes, you'll recognize a lot of the names below. Do you know what Bugatti is the most expensive this year? Are you curious about the most costly Pagani you cannot purchase? What about the legendary Ferrari, which is still the most costly vehicle ever made?
With a few unexpected contemporary models tossed in for good measure, our updated 2023 ranking of the priciest automobiles features everything from storied, renowned old cars to revered auto firms.
25 Most Expensive Cars in the World in 2023
The most expensive cars in 2023 are listed here.
After the list, you can read more about luxury and sports cars as well as the criteria we used to choose and rank the most expensive cars for 2023.
1. 1962 Ferrari 250GT SWB California Spider (£14,202,500/$18,045,000)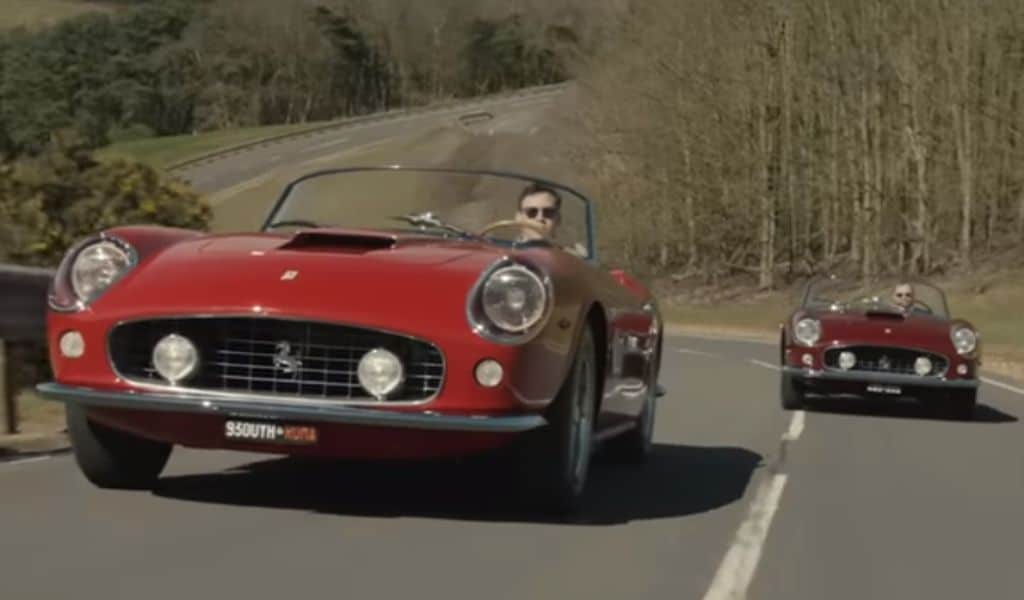 The Ferrari 250GT SWB California Spider is one of the most sought-after vintage vehicles, which is why this 1962 model is at the top of the list.
This spotless drop-top garnered a lot of interest with its distinctive Azzurro Metallizzato metallic-green paintwork and sold for slightly above its lower estimate at Gooding & Company's Amelia Island sale in March.
This particular California Spider, one of just 37 short-wheelbase, covered-headlight models, served as the display vehicle during the 1962 New York International Auto Show.
It has been verified by Ferrari Classiche to be as desirable as this model can be, and it still has its original chassis, body, and drivetrain.
We're interested in learning what the remainder of 2023 has in store.
2. 1972 Ferrari 312PB (£10,305,500/€12,042,500)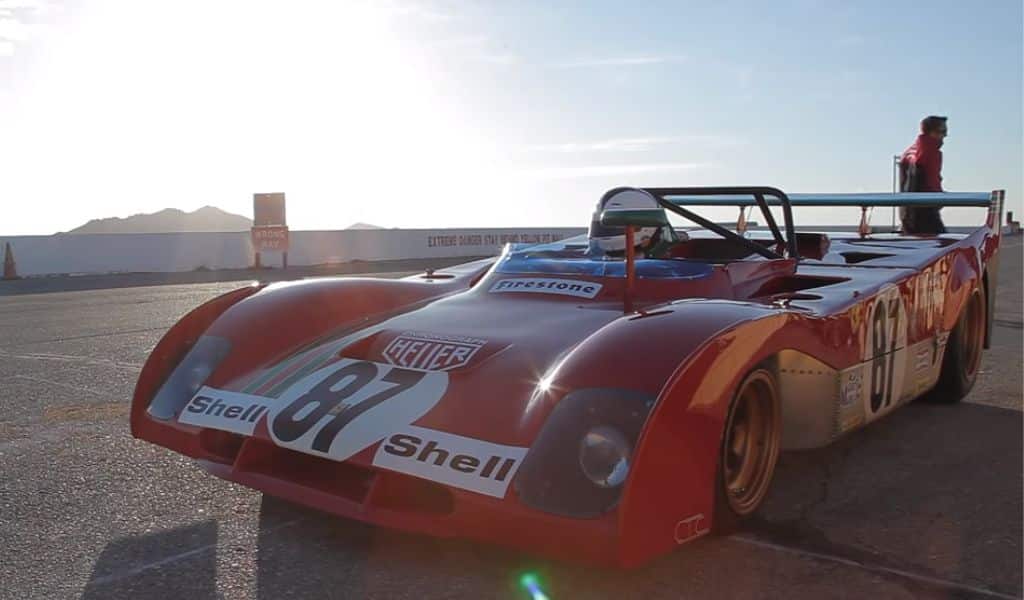 This Ferrari 312PB, which was sold by RM Sotheby's in May at its Villa Erba sale in Italy, garnered the highest price ever paid at auction for a racing vehicle in the first half of 2023.
Both the Nürburgring 1000km and the Buenos Aires 1000km were won by this vehicle in 1972.
This car had a distinguished racing history, but it still has a matching-numbers engine and gearbox, and it was offered with a large spares package so it may be raced again.
This 312PB, which has a long history of meticulous owners, is a significant figure in Ferrari's history of sports-car competition.
3. 2022 Bugatti Chiron Profilée (£8,380,000/€9,792,500)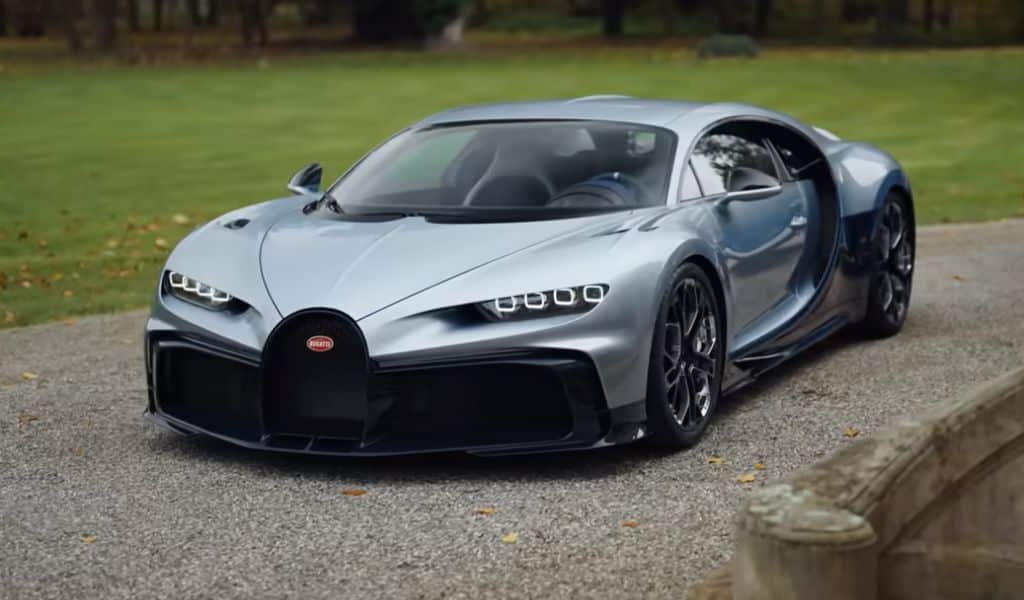 The 2022 Bugatti Chiron Profilée is one of the newest vehicles to sell for the highest price at auction in the first half of 2023.
This is the only example of this design; Bugatti originally intended to produce more, but gave up when all 500 Chiron production slots were quickly taken.
The Profilée was built with increased downforce and altered steering and suspension in order to emphasize handling and agility rather than pure peak speed.
But just this one vehicle was produced, and it was sold by RM Sotheby's at its February auction in Paris.
4. 1961 Ferrari 250GT SWB Berlinetta (£5,636,000/€6,586,250)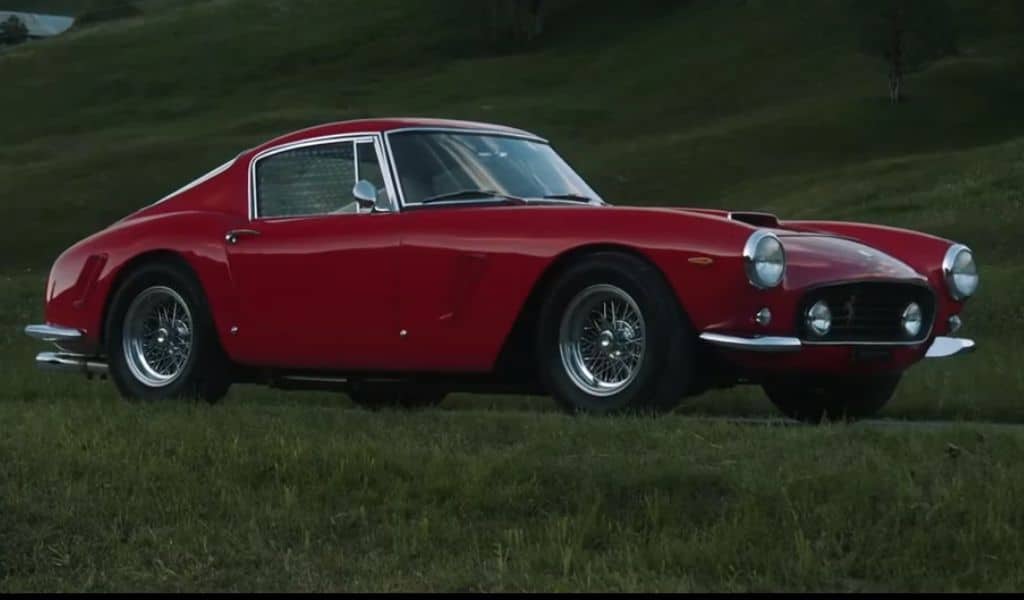 One of the most valuable antique vehicles is the Ferrari 250GT SWB, and this particular example has a unique past that only adds to its appeal.
This 1961 vehicle had a fleeting appearance in the Disney movie The Love Bug and was sold at the RM Sotheby's Villa Erba auction in May.
Following various California-based owners, it was purchased by David Piper before changing ownership multiple times until it was held for 20 years by Claude Trippier.
The 250 was refurbished and given its original engine during his time working on it. It is now certified as Ferrari Classiche.
5. 1955 Ferrari 121LM Spider (£4,914,000/€5,742,500)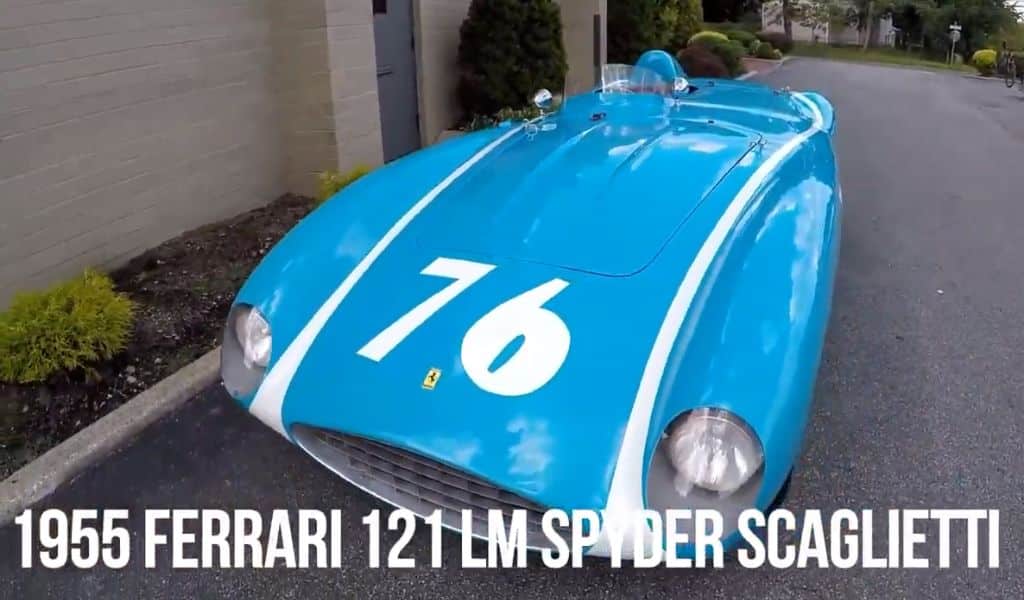 Given that the Ferrari 121LM Spider had participated in the historic 24-hour race in 1955, it was appropriate that it was auctioned at the RM Sotheby's Le Mans auction in June.
Additionally, it participated in the Mille Miglia that year, giving the vehicle a spotless past that will draw buyers.
It is one of only four 121LMs still in existence, and between 2018 and 2023, Ferrari Classiche completely restored it to its original 1955 Le Mans specifications.
Plus, the chassis, engine, and gearbox of this vehicle are still in perfect working order.
6. 1951 Ferrari 340 America Barchetta Touring Superleggera (£4,883,000/€5,706,000)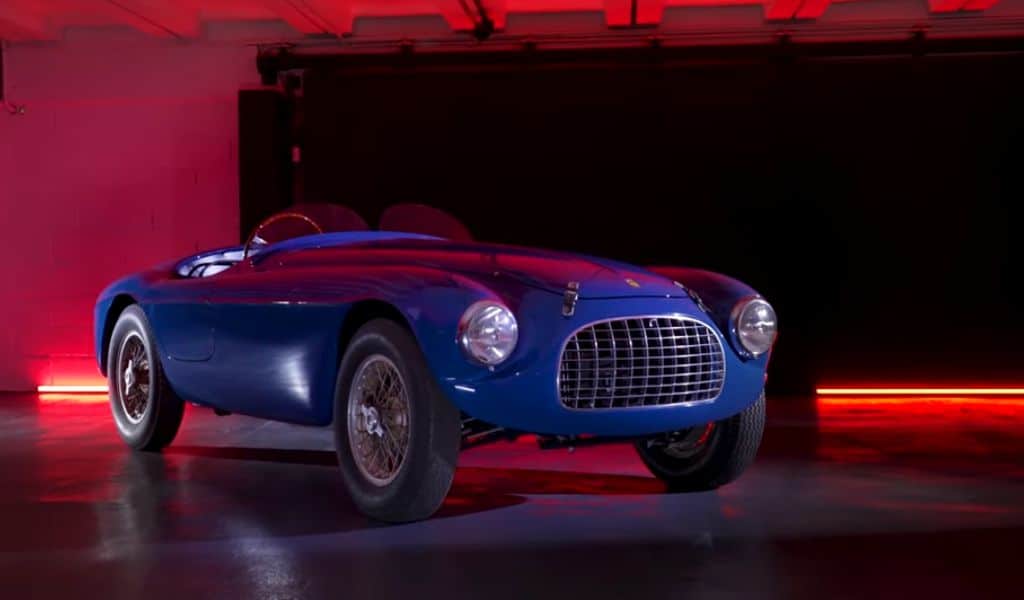 The 340 America Barchetta Touring Superleggera was Ferrari's most potent vehicle when it was created in 1951.
This vehicle, which was consigned to Artcurial's auction at Rétromobile in Paris in February, was raced in the 1951 Tourist Trophy and 1951 Le Mans under the direction of Mike Hawthorn.
Later, it was utilized for the 1954 Daytona Speed Week and the 1953 12 Hours of Sebring.
This automobile sold extremely well, and it was the first time it had been on the market since the previous owner bought it in 1975 thanks to such a distinguished career.
It was equipped with its original body and was available for usage.
7. 2002 Ferrari Enzo (£4,621,000/€5,400,000)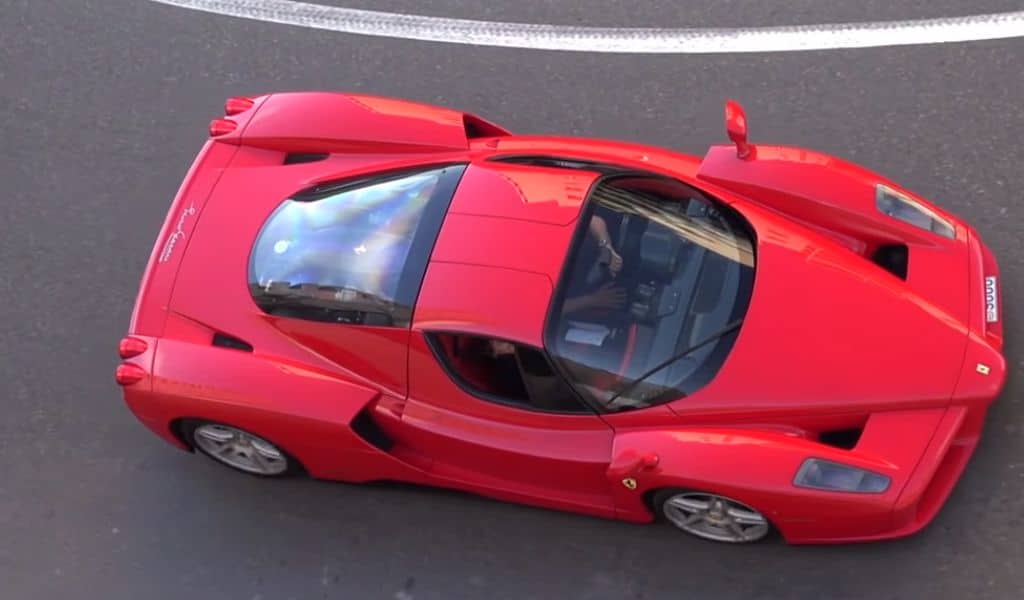 Setting a high bar for the model is the second Ferrari Enzo to rank among the top 25 automobile sales of the first half of 2023.
It's the first ever made (and comes with a Ferrari Classiche certificate proving it), and it was once owned by Fernando Alonso before Monaco Car Auctions sold it to an anonymous buyer in June.
One of 399 Enzos produced in 2002, the vehicle had only logged 3000 kilometres in the hands of its Formula One world champion driver.
8. 2010 Pagani Zonda R (£4,203,000/$5,340,000)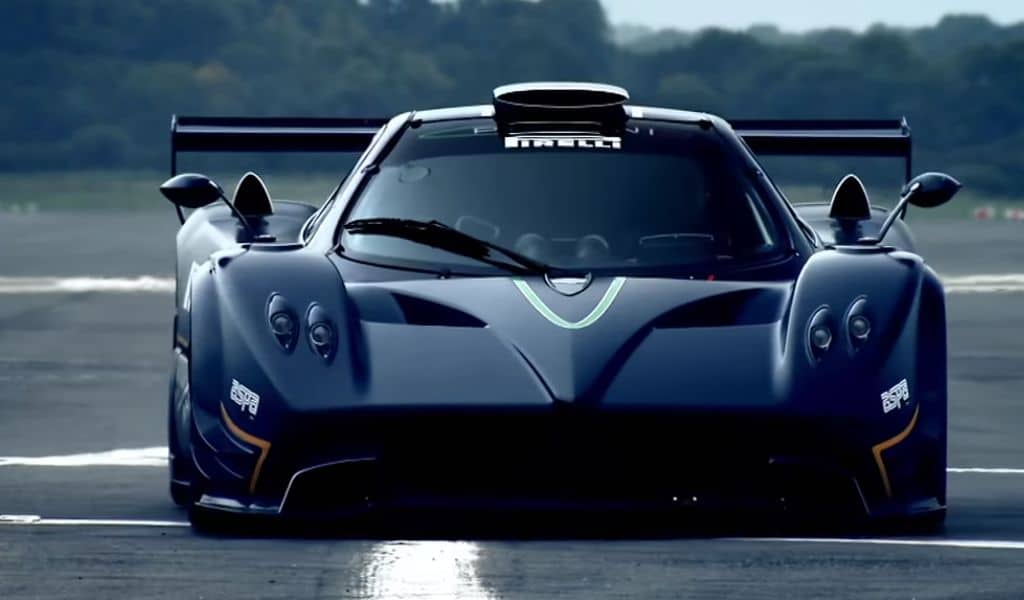 In December 2014, the factory modified this fifth Pagani Zonda Rs to Revolución specifications before it was auctioned by RM Sotheby's at Amelia Island in March.
The upgrade included installing Ohlins suspension, magnesium alloy wheels, and 30 horsepower more engine output.
This vehicle received a comprehensive service from Pagani of Beverly Hills before it was put up for sale, as well as upgraded driveshafts.
The winning bidder was also given the opportunity to participate in Pagani's 2023 Arte in Pista program by taking the automobile for a test drive.
9. 1995 Ferrari F50 (£3,986,500/$5,065,000)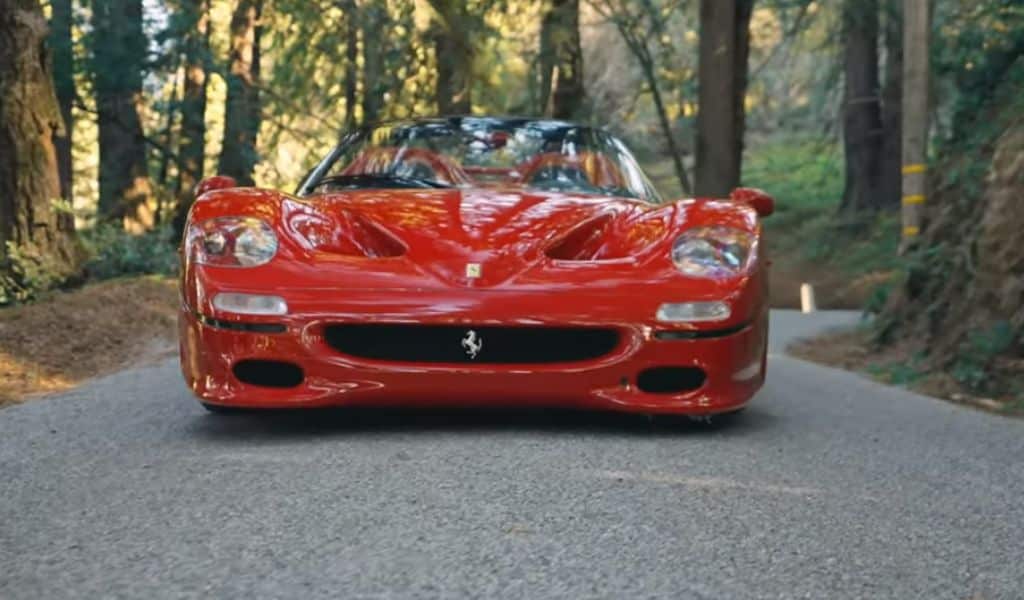 The Ferrari F50, which was once disregarded in favor of its F40 predecessor, has finally come into its own, as evidenced by this specimen that was auctioned off by RM Sotheby's.
Due to its appearance in the company's March Amelia Island sale and its single ownership from 1995 to 2022, it saw a good sales performance. It had barely traveled 834 miles during that time.
Along with the factory flight case for the detachable hardtop, this car was delivered with its original fitted luggage.
Additionally, it has a Ferrari Classiche Red Book and was thoroughly updated by expert DK Engineering in 2022, making it fit for usage.
10. 1912 Simplex 50hp 5 Passenger Torpedo Tourer (£3,813,500/$4,845,000)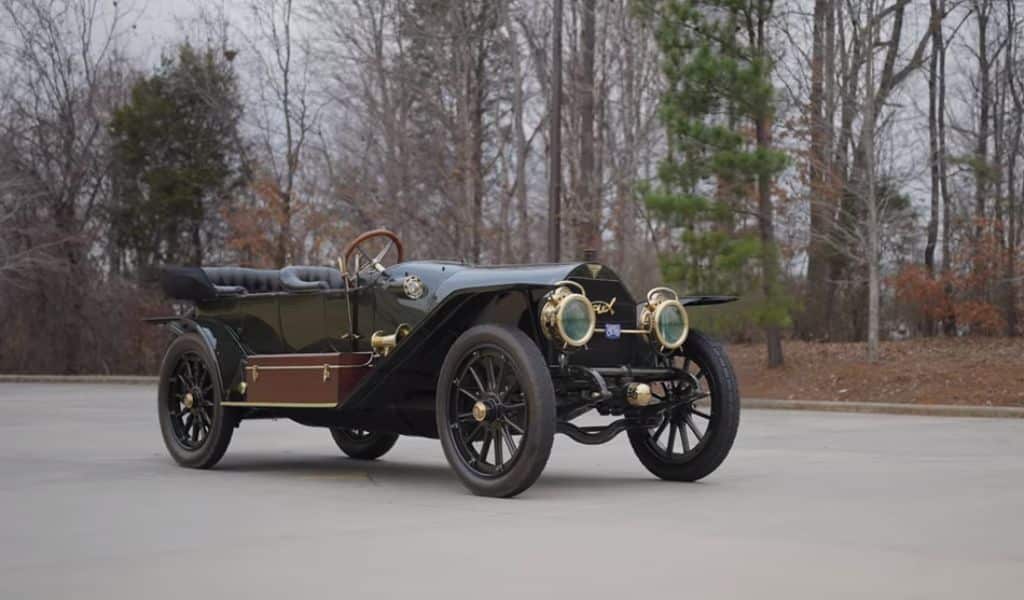 This 50 horsepower Simplex model, with its five-passenger Torpedo Tourer body by JM Quimby and Company, is thought to be among the best of the group. Simplex is recognized as one of the greatest Edwardian-era manufacturers.
It is a matching-numbers car that Eleanora Sears possessed for 25 years before Charles Chayne, Chief Engineer for General Motors, acquired it and restored it.
The Simplex, which was sold by Bonhams in January at its Scottsdale auction, has been in continuous operation for its entire 111-year lifespan.
11. 2003 Ferrari Enzo (£3,470,000/€4,055,000)
This Nero black Ferrari Enzo is believed to have spent the majority of its life on the Côte d'Azur after being delivered new to its original owner in France.
When its second owner purchased it, it remained in the same location, and Ferrari service centers in that area, along with some maintenance in Berlin, have given it the utmost attention.
This Enzo arrived at the RM Sotheby's Paris sale in February with an uncommon and appealing color combination that helps it stand out from other specimens. Its black exterior and matching black interior compliment each other.
12. 1931 Duesenberg Model J Convertible Coupe (£3,380,500/$4,295,000)
The 25 most popular vehicles sold at auction in the first half of 2023 are dominated by more contemporary supercars, but this 1931 Duesenberg Model J shows that pre-war automobiles are still in demand.
This example, a Convertible Coupe with Disappearing Top coachwork by Murphy, was entered into the RM Sotheby's Amelia Island auction in March and added to its attractiveness by showing up in a number of Hollywood movies, such as Whatever Happened to Baby Jane?
This Model J, a matching-numbers vehicle, was sold in excellent condition following a $500,000 restoration by its previous owners Chris and Kathleen Koch in the early 2000s.
With numerous concours victories to its name, this Duesenberg demonstrates how the brand continues to be a crucial component of many classic automobile collections.
13. 2014 Ferrari LaFerrari (£3,207,500/$4,075,000)
This Ferrari LaFerrari, which was sold by RM Sotheby's in January at its Arizona sale, stands out even in the exclusive Ferrari LaFerrari universe.
It was given new to marque collector Greg Whitten by Ferrari of Seattle, Washington, and is the only LaFerrari that was sold new in Blue Elettrico with a cream-leather interior.
This LaFerrari, which had only 3186 kilometers on it when it was up for auction, has undergone meticulous maintenance and has been described to its new owner as "on the button."
14. 1956 Ferrari 500TR Spider (£3,181,500/€3,717,500)
In 23 starts between 1956 and 1961, the third of 17 Ferrari 500TRs produced, this vehicle finished on the podium three times and won two class championships.
Additionally, Ferrari selected it for the 60th Anniversary Concours d'Elegance that was held in Maranello.
The 500TR was entered from the Aurora Collection at the RM Sotheby's auction in Villa Erba, Italy, near Lake Como, in May. Since the seller bought it in 2011, it had not seen much use.
It had previously been regularly raced in the Shell Historic Ferrari Challenge.
15. 1991 Ferrari 643 (£3,133,000/€3,661,250)
This Ferrari 643 Formula One car competed in the Australian, British, and French Grands Prix during the 1991 season. It was driven at the time by Jean Alesi and Gianni Morbidelli.
This racing vehicle, which RM Sotheby's sold in February in Paris, was in excellent condition and had just undergone work on the suspension, brakes, engine, and transmission.
This Ferrari 643 was equipped with a 710bhp 3.5-liter V12 and a seven-speed semi-automatic gearbox, making it suitable for use in racing series like Formula Legends 3.5L and Ignition GP.
16. 1985 Ferrari 288GTO (£3,120,500/$3,965,000)
The powerful Ferrari 288GTO that RM Sotheby's sold was entered in its March Amelia Island sale and had been owned by a single family for 22 years.
When it first rolled down the street, it had less than 5000 miles on the odometer and was equipped with a Ferrari Classiche Red Book, warranty card, tools, and service manuals.
The optional Daytona-style seats with red cloth inserts were installed in this 288GTO when it was delivered new to its first owner in Florida. It lacks a radio but has air conditioning.
17. 2006 Maserati MC12 Corse (£2,999,500/$3,811,000)
The sale price of this 2006 Maserati MC12, on which the MC12 is based, was comparable to that of a Ferrari Enzo.
The Corse was introduced in 2006 as a track-day version of the GT1 race vehicle and featured a 745bhp 6-litre V12 engine. It was the third of 12 of this kind manufactured.
Only 123 miles had been put on chassis number 003, which Bonhams sold at its Scottsdale auction in January.
The car was, however, prepared for usage if the winning bidder so desired thanks to recent work.
18. 1971 Lamborghini Miura SV (£2,817,500/$3,580,000)
This Miura SV from 1971 is the only Lamborghini to appear in our list of the top 25 sales for the first half of 2023.
One of 150 SVs produced, it is a matching-numbers example and was included in the catalog of the RM Sotheby's Arizona auction in January.
Chassis 4296 was originally finished in November 1971 and painted yellow, however it has since been redone in blue over grey. Additionally, it had split-sump lubrication and air conditioning from the start.
Former Lamborghini test driver Bob Wallace rebuilt the engine as part of a four-year restoration.
19. 1953 Ferrari 250MM Spider (£2,774,500/$3,525,000)
Naturally, it's another Ferrari.
One of only 12 Series II Ferrari 250MM Spiders produced, it has a long history of racing experience, including victories in the Mille Miglia and Targa Florio.
Its strong sale price at Gooding & Company's Amelia Island auction in March was aided by this record.
This automobile has had meticulous maintenance over the years. Additionally, a spare engine that is thought to be the original one installed at the manufacture was sold with it.
20. 1967 Ferrari 275GTB/4 (£2,774,500/$3,525,000)
This Ferrari 275GTB/4 from the Gooding & Company Amelia Island sale in March sold for a tiny bit more than its lower estimate, making it the most expensive of the three cars in the top 25 sales of the first half of 2023.
Because it was one of the most original 275GTB/4s in existence and had only traveled less than 10,800 miles when it crossed the block, this is the case.
It has a beige interior and is painted in Blu Scuro, which is a nice mix. Furthermore, it has recently undergone thorough upkeep to maintain it in operation and won the Pebble Beach Preservation Award.
21. 1967 Ferrari 275GTB/4 (£2,652,000/€3,098,750)
This Ferrari 275GTB/4 had a four-year restoration between 2012 and 2016, and it was still in exquisite condition when it was sold at the RM Sotheby's Paris auction at the beginning of February.
It comes with its original tools and books, spare tire, Ferrari Classiche certificate, and is a matching-numbers example.
It was painted Grigio Argento silver and had a Pelle Nera interior when it left the factory in April 1967. Later that month, it was first registered in Rome.
22. 1967 Ferrari 275GTB/4 (£2,644,500/$3,360,000)
Early in the year, at its Arizona, Phoenix, sale in the US, RM Sotheby's sold this virtually original 1967 Ferrari 275GTB/4.
The fact that this model was among the top 25 sellers in the first half of 2023 demonstrates its lasting popularity.
Wade Carter bought this 275 from its original two owners, and he and his family owned it for nearly 45 years.
In 2016, the car's fourth owner purchased it and had it sensitively kept in top condition.
It came with a Marcel Massini Report, a newly repaired engine, and matching-numbers chassis, engine, and gearbox.
23. 1969 Chevrolet Corvette Stingray ZL-1 Convertible (£2,471,500/$3,140,000)
At the RM Sotheby's Arizona sale in January, this one-of-a-kind Corvette brought in a respectable sum.
Only two 1969 ZL1 vehicles were ever produced, and this particular one is the only convertible. It was purchased brand-new by John W. Maher from the West Penn Garage in Pennsylvania.
The ZL1 pack added a 427 cu in (7-litre) all-aluminum V8 and more than doubled the cost of a normal Corvette Convertible.
Maher preserved the vehicle until 2007, using it for drag racing and hillclimbs.
Its second owner, who had Kevin Mackay of Corvette Repair, Inc. meticulously restore the vehicle in 2014, submitted it to the auction.
24. 1992 Ferrari F40 (£2,467,500/$3,135,000)
Another Ferrari F40 can be seen here.
It may have had more kilometers than several offered in the first half of 2023, but Mecum's F40, which sold at its Kissimmee sale in January, had recently undergone an expensive engine and gearbox refurbishment at a reputable expert, making the 10,994-mile vehicle highly useable.
This F40 is a complete matching-numbers example and is number 179 out of the 213 sold in the US as new.
To support its cost, it also included a Massini Report, factory books, a tool roll, and a Ferrari Classiche certification.
25. 1990 Ferrari F40 (£2,428,000/$3,085,000)
With only 1236 miles on it when it was put up for sale at Amelia Island in March with Gooding & Company, this 1990 Ferrari F40 was the 53rd of the 213 initially supplied to the US.
A fair price for an F40 in superb condition, it sold for exactly $3 million, which was the lower estimate.
A Massini Report and a Ferrari Classiche Red Book to support its origin were included in the delivery along with all of the factory-installed tools, manuals, and publications.
Also freshly serviced by Ferrari Los Angeles, the vehicle was prepared for use by its new owner.
Subscribe to Our Latest Newsletter
To Read Our Exclusive Content, Sign up Now.
$5/Monthly, $50/Yearly