The Science of Morning Routines: How to Create One That Works for You?
Every weekday, like clockwork, my alarm buzzes at 4:15 a.m. Without hesitation, both my husband and I are on our feet.
I grab a quick gulp of water, dash to brush my teeth, and slip into my gym attire. As I whip up our workout drinks, he's already sorting his work stuff. Next thing we know, we're en route to our 5 a.m. gym session.
Home by 6:15 a.m., it's a team effort: he's on breakfast duty, cooking up a protein-rich meal, while I'm packing his lunch and tending to our dog. Over breakfast, we catch up, discuss the day's to-dos, and he's soon off to work. By 7 a.m., I'm freshening up and by 8:30 a.m., I'm settled in my home office, ready to conquer the day.
Now, I know what you're thinking: "She's definitely one of those uber-productive Instagram gurus." But trust me, I'm far from it (I'd probably need to add a morning ice bath to that list to really fit the bill).
I'm not here preaching that my routine is the secret to success. It's what suits me now, giving structure and momentum to my day. Everyone's "perfect" morning routine differs. Mine's a product of trial and error, tailored to my current life phase. It's not a magical formula; it's simply what gets my day off to a good start.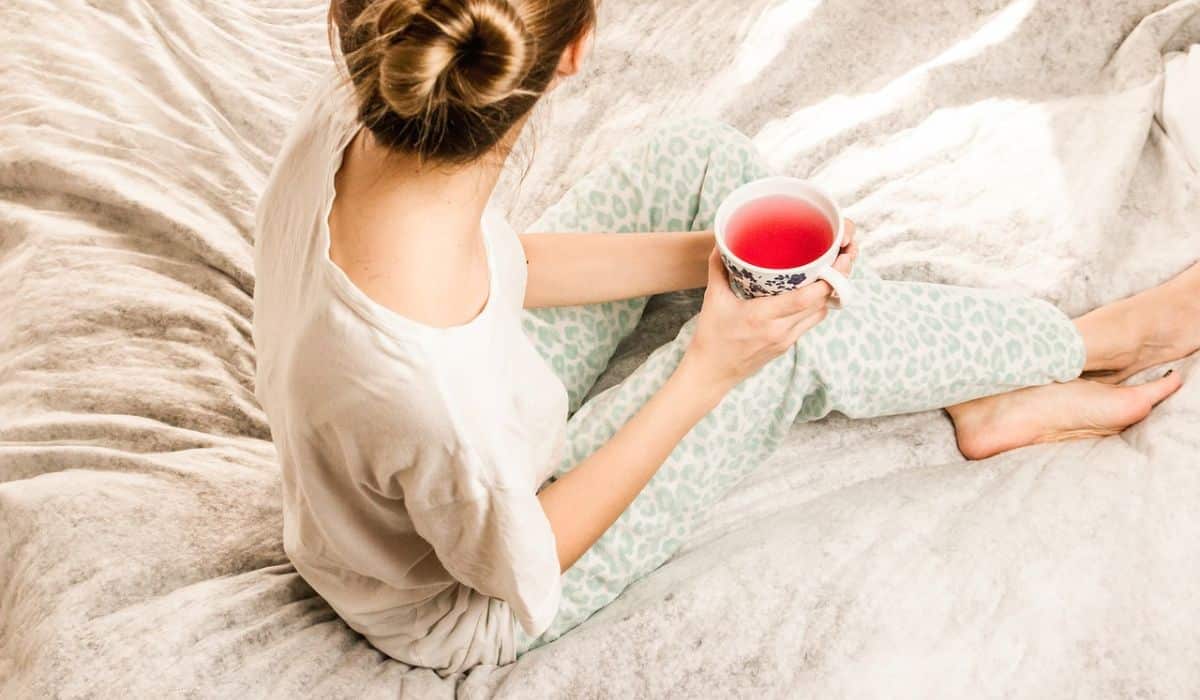 Adjusting to life's twists and turns is a given. As I pen this down at 38 weeks pregnant, awaiting the arrival of my first child, I'm bracing myself for the upheaval of my cherished routine. The framework that's grounded me for so long is about to see some drastic shifts. I'm prepared to seek out new routines and, for a while, perhaps sail without one given the unpredictable nature of a newborn.
Now, let's talk about the pitfalls of just copying someone else's morning routine. Firstly, replicating another person's routine doesn't mean it's a fit for you. Everyone has different rhythms and needs. By simply mimicking, you miss out on finding what genuinely aligns with your lifestyle and aspirations. Secondly, some steps in their routine might not hold any real value for your day, leaving you wondering, "Why did I even do that?" Lastly, there's the pressure and strain of squeezing into a mold that's not made for you. This might shadow your day with a sense of unease.
While many of us chase similar dreams and hopes, our daily realities can vastly differ. I'm coming to terms with this more than ever, as my life stands on the brink of a major transformation.
Many wonder how I've managed to stick with my morning routine. Well, my secret is applying the same method I suggest to everyone. It's about finding what resonates with you and embracing it.
As I step into this fresh phase of life, I'm keen on reshaping my morning ritual. Those four pivotal questions that have always guided me? I'm turning to them again.
After childbirth, I anticipate things getting a tad more challenging. While I intend to reflect on and adjust my routine post-birth, I thought, "Why not seek some expert insights?" This led me to Katy Milkman, a seasoned behavioral scientist, and the brain behind "How to Change: The Science of Getting from Where You Are to Where You Want to Be." She's also a distinguished professor at the Wharton School, University of Pennsylvania.
Katy dropped a wisdom bomb: "When carving out a new routine, detailed planning is your ally," she shared. But here's the kicker, she went on to say, "Going all out and drafting meticulous plans for numerous goals simultaneously might seem like a proactive move. However, it can end up being counterproductive."
Katy's golden advice? Zoom in on one objective at a time. She illustrated, "Imagine you're keen on introducing both meditation and a workout session to your mornings, yet currently, you're doing neither. It's wiser to choose one, chalk out precisely when and where you'll fit it in, and only when you've got that down pat, think about weaving in the other."
It's all about taking it one step at a time, ensuring each change solidifies before adding another layer.
Changing your morning routine isn't about overhauling everything overnight. Instead, it's about finding one or two things that light up your motivation and set the tone for a productive day.
Want a real-life example? When I first floated this article idea to my editor, she was intrigued enough to try the exercise herself. She confessed her desire to squeeze in morning workouts – they always boosted her day. Plus, she felt the pressure to hit that 150 minutes of weekly cardio, especially given how often our team covers it!
But, life happens. Between early-morning work edits and the school run, her morning often spiraled into a rush. I suggested some tweaks: Set the alarm a tad earlier, earmarking time for her favorite exercise; lay out the workout gear where she can't miss it every morning; upon waking, slip into those clothes before any distractions hit; and maybe slap a reminder note on her laptop – something like, "No peeking before the workout!"
Guess what? It's been working! Not flawlessly every day, but she's been more consistent. Of course, with her child's school year kicking off soon, she'll face a new set of morning challenges. Just like me, she'll likely revisit those guiding questions to recalibrate.