Best Moments of 2023 NBA Draft: Victor Wembanyama's Tears of Joy and Strong Family Bonds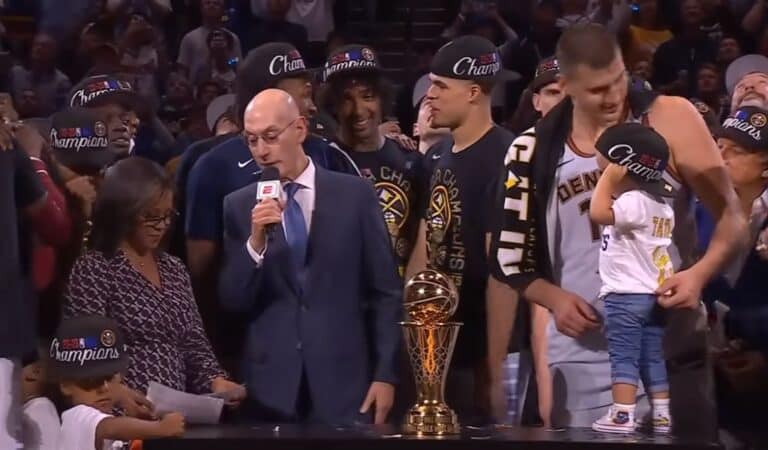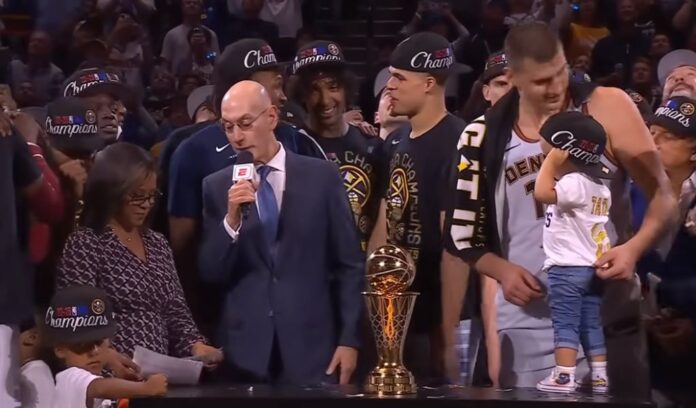 The NBA Draft took place at Barclays Center on a night full of color, expected and unexpected emotions, and a general feeling of accomplishment. Here are some interesting things that happened on draft night.
Anticipation and Joy
Victor Wembanyama had long anticipated being selected first. But something has to actually take place. The happy yell he let out before leaving the Barclays Center floor, followed by the tears of delight he showed in a TV interview shortly after being chosen by the San Antonio Spurs, illustrated many things.
One, what a relief it was for this to be finished, for all the talk and expectation to come to a close, and to put on the Spurs hat, shake commissioner Adam Silver's hand, and get a call from coach Gregg Popovich wishing them luck.
"Hearing that sentence from Adam Silver, I've dreamed of it so much."

—Victor Wembanyama and his siblings were emotional after he was drafted No. 1 overall pic.twitter.com/YRlkTcMpbl

— ESPN (@espn) June 23, 2023
Wembanyama referred to the period of time between the start of the draft and hearing his name called as the "longest five minutes of my life." "This is when my stomach started to flutter, and I saw my family quieting down. Everyone is looking at their watches.
Second, how pleased he is to be in this place. Young players who haven't been trained for as long that it becomes a chore lack any sense of jadedness. With this guy, it's different. Due to the Tony Parker connection, the 7-foot-4 Frenchman had been following the Spurs for some time. While everyone thought it was a natural fit, there is also a level of comfort and familiarity he will feel that may not be applicable to other places.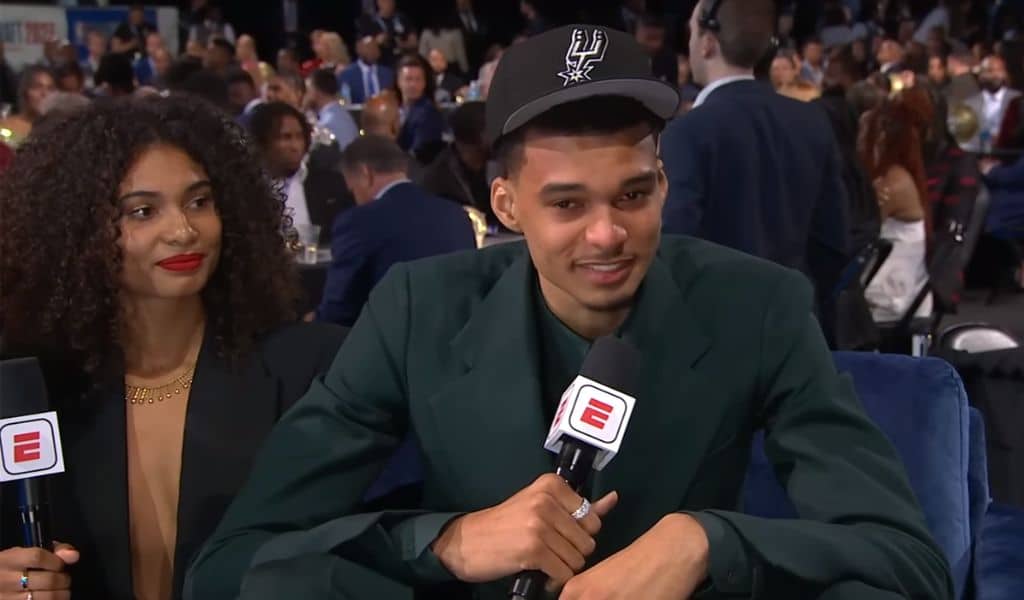 "I struggle to explain it. "It's still new," he declared. One of my all-time favorite emotions. Most likely my favorite night ever. I've been having so many dreams about this. A dream has come true. It's astounding.
There is still time for scrutiny, expectation setting, and discussion. That can wait for tomorrow. It was pure today.
A Family Affair, and some (maybe) Tears
Amen and Ausar Thompson have been talked about in the NBA for a few years. It's almost normal for brothers to make it to the NBA these days, but nobody could have predicted that these two players would go back-to-back in the top five.
By one minute, Amen, the older Thompson went to No. 4 Houston. And, as expected, Detroit didn't wait the five minutes it was supposed to before picking Ausar at No. 5. The NBA cameras never had to leave the Thompsons' table, and people say that Ausar got emotional when his bigger brother was chosen.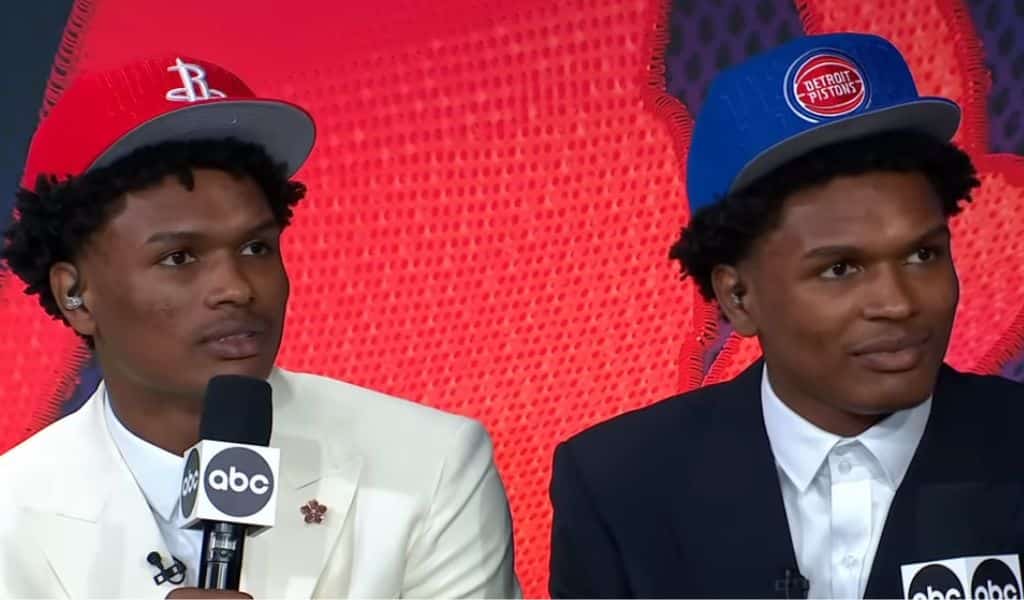 "I'm not sure, but I think I almost cried. Ausar Thompson told Yahoo Sports, "I almost had tears in my eyes." "When Amen got chosen, I looked at my older brother and saw that he was crying. I saw my grandma try to make him feel better by saying, "Oh no, you're crying?" The only people who would see me cry would be him or Amen. "Perhaps my dad, because he's seen me cry."
Phoenix and Houston picked Markieff and Marcus Morris right after each other at 13 and 14, respectively, in the 2011 draft. Ironically, Kawhi Leonard was the next player to be picked.
These twins, who were raised in the Overtime Elite incubator, took great care in their draft stock, so it's likely that they'll receive some endorsements. The two never parted ways, not even in the post-draft car wash of media responsibilities.
Amen Thompson remarked, "I think it's sort of cool going first. It's very important to my family. Regardless of who went first, Ausar and I were going to be content. But witnessing all the effort pay off means a lot to my family. Being the first twins in the same draft to go back-to-back and top five means a lot.
Family Affair-ish, Part 2
Despite the Wolverines having a disappointing season, Jett Howard and Kobe Bufkin, who are not related, grew close at Michigan this season. As a result, both players scored higher than anticipated in the lottery.
Their proximity was so obvious that Howard heard Silver announce Bufkin's name for the Atlanta Hawks four picks after Howard was chosen by Orlando as he took his place at the platform.
He was overjoyed, but that wouldn't give it right.
"I didn't really hear your question," he said. I was concentrating on Kobe. Man, I just got picked. There are many different emotions at play. I might shed a tear for him.
"Michigan is like a brotherhood to me."
One has to be sure they are speaking to Howard and not the Fab Fiver since he sounds so much like his father, Michigan coach Juwan Howard. Jett Howard couldn't contain his joy when Bufkin started moving up draft boards recently, just like Coby White couldn't control his emotions when Phoenix chose Cam Johnson earlier than expected in 2018.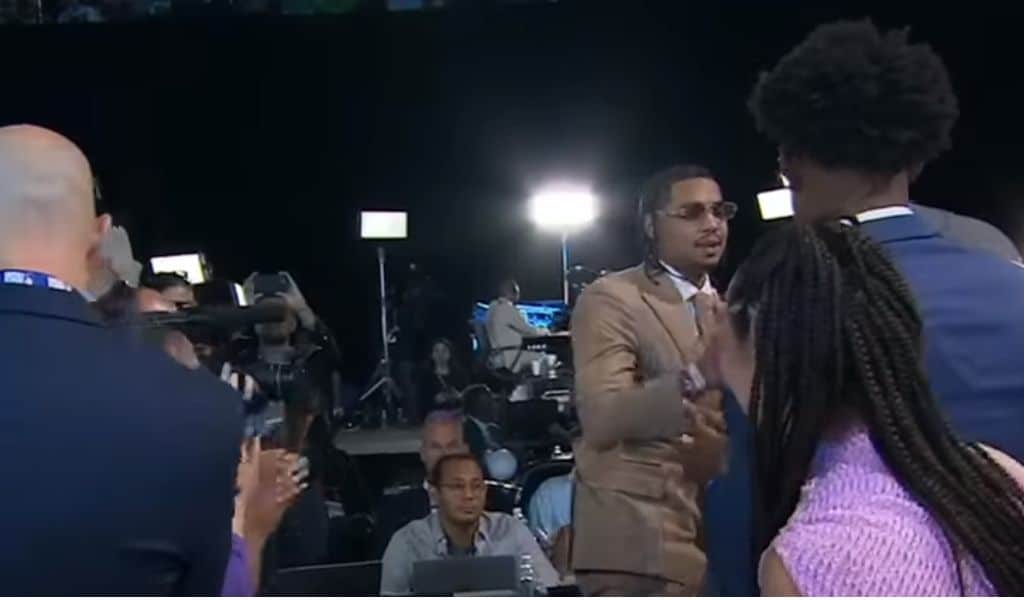 Although Bufkin was unaware of Howard's response, he was warmed by it.
It is quite important to us, he declared. "That Michigan team was quite close-knit, and Jett and I in particular, as well as Juwan, were really close. It felt like home. There was an uncontrollable amount of happiness when he visited Orlando.
Johnson attended North Carolina as well, but White was seen as the more certain choice. That's comparable to Howard and Bufkin, although one may anticipate that both would have an opportunity to have an immediate influence.
It's my brother, man. Man, it's my brother," remarked Howard. "This year has brought us many challenges. We weren't as successful as we had hoped to be, but even just being in the trenches with him and observing how wonderfully he conducted himself while teaching me the ropes as a freshman meant a lot to me.
Name of the Night, Suit of the Night
With a moniker like Gradey Dick, one would suppose he's used to standing out. However, it takes a confident youngster to pick a suit out of Suge Knight's closet, cover it in sequins, and wear it to the draft.
Dick was chosen by the Toronto Raptors in the thirteenth round, therefore his attire went well with the team hat. He was selected by Toronto by accident; there was no telegraph.
Dick proclaimed, "It's Dorothy from 'Wizard of Oz'." "She's from Kansas, and I am too. Her tiny slippers are in my coat. Just the hues, I suppose.
It took a lot of brains and invention to come up with that plan since the first "Wizard of Oz" was published in 1939, but he's a confident young man.
"Get ready because it's going to be a fun time, a fun, fun time," Dick said. "You already know that's going to be paired with Scottie Barnes, and I'm looking forward to it. I must leave and visit Drake. I haven't had a lot of contact with him, but I'm looking forward to it.
Regarding the rapper from Toronto who has a connection to the Raptors, Dick went a step farther.
He said, "I need him to wear my jersey. That's how I know, and that's what I'm focusing on.
Surprise at the Top
If there was a large puff of white smoke coming from North Carolina, indicating the biggest smokescreen with the second choice, it was difficult to know which information to believe. Nevertheless, the Charlotte Hornets chose Alabama swingman Brandon Miller over Scoot Henderson, who many evaluators thought had the skills to go first in most years. Positional duplication was avoided by the Hornets since LaMelo Ball is their franchise point guard.
Miller, the only player in the top five to have played college basketball, may end up being a stronger immediate potential than Henderson.
Miller remarked, "LaMelo, man, that's definitely one of the guys." He gave me the impression of having a younger brother away from home. Just because of the history, I have a feeling that our relationship will get closer. I believe we will always be together, and if not, I will almost certainly be near him.
Given the presence of Damian Lillard and his demand that the third pick be moved for more immediate assistance, Henderson enters a more complicated situation in Portland than he would have in Charlotte.
In the upcoming weeks and months, Lillard's future will be a subject of discussion, with questions Henderson will at least be adjacent to.
Henderson was the epitome of joy, though, as evidenced by the way he danced in the Barclays Center halls.
Henderson stated, "Yeah, I'm hoping to get to play with Dame, for sure." "extraordinary guard, extraordinary talent. One of my favorite movies, particularly in terms of cinema. Just to note his movement when he is not on the court. Yeah, playing with him would be fun.
Subscribe to Our Latest Newsletter
To Read Our Exclusive Content, Sign up Now.
$5/Monthly, $50/Yearly