20 Best Food Delivery Apps in Malaysia: No More Hassle in Ordering Food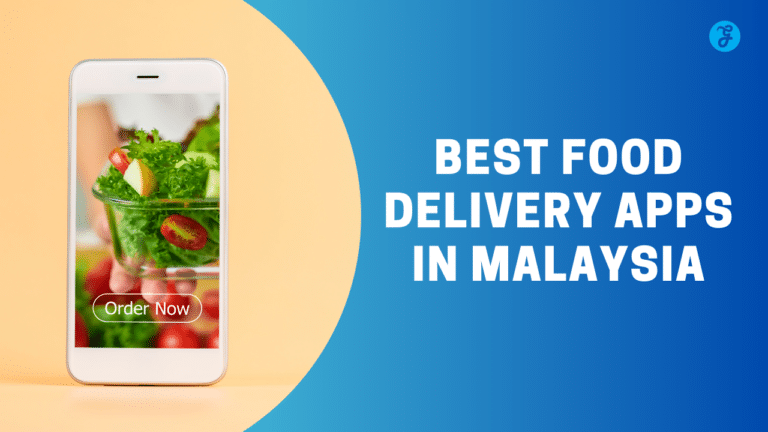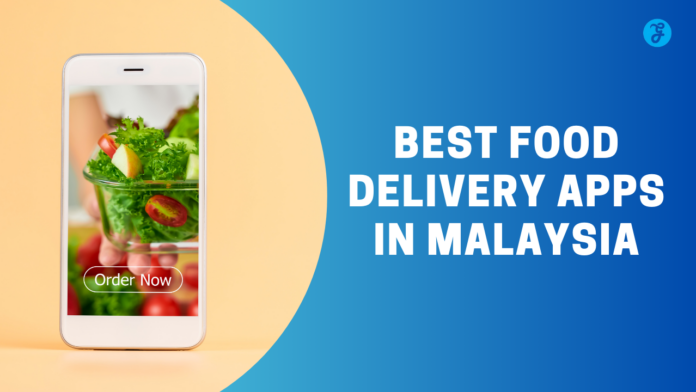 Introducing the best food delivery apps in Malaysia – a convenient way to get your favorite meals delivered right to your door! Did you know survey results showed that GrabFood, FoodPanda, DeliverEat, and Bungkusit are the most utilized food delivery apps in Malaysia? In this blog post, we're taking a deep dive into the best food delivery apps available on the market with their features and services along with relevant updates.
We also include reviews from top customers so readers can make an informed decision before choosing a particular app. Finally, read our helpful tips to ensure they find the perfect food delivery solution for their needs.
Be sure to stick around for all of this and more!
Benefits of Food Delivery Apps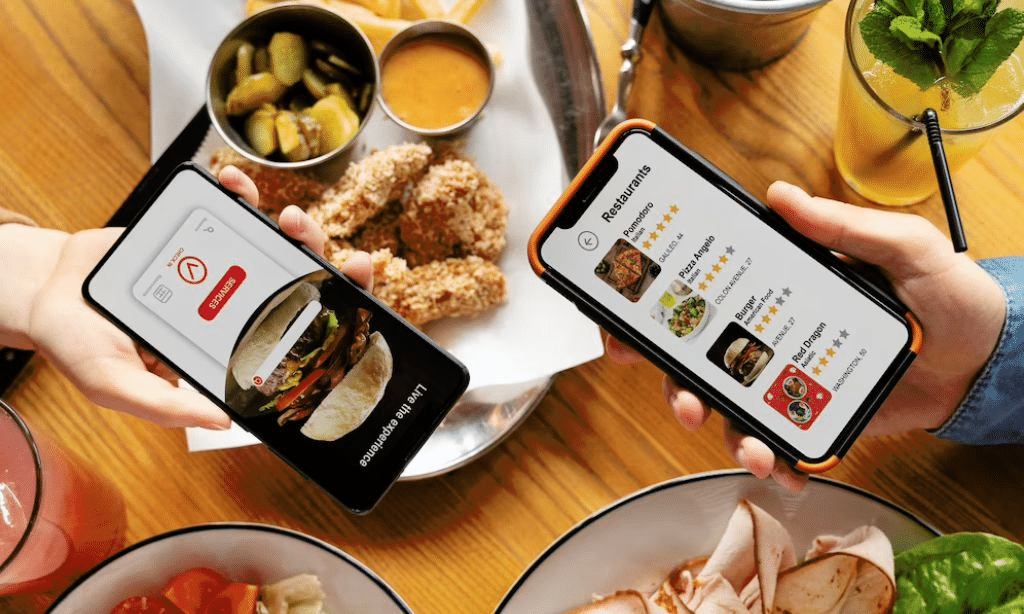 Enjoy the convenience of ordering and having food delivered right to your doorstep, with a wide variety of options available.
Convenience
Food delivery apps are giving consumers an ever-increasing level of convenience. These apps offer time savings, easy payment options, and a wide variety of food options. With the tap of a button, you no longer have to leave your home or office to enjoy great food – it can be conveniently delivered right to your doorstep! Food delivery apps allow for cost savings both for the consumer (through discounts) as well as restaurants (minimizing overhead costs).
Furthermore, they alleviate pressure on restaurants that do not have all the infrastructure required for running their own delivery service by enabling them to work with third-party companies instead.
Wide Variety of Food Options
Food delivery apps in Malaysia offer users a wide array of food options. From popular fast-food chains like McDonald's, KFC, and Burger King to local favorites like Nasi Lemak and Char Kuey Teow, these apps give users access to an extensive selection of dishes to choose from.
People with special dietary requirements are also catered for as many restaurants offer vegan, halal, or vegetarian meal options. Furthermore, the convenience offered by apps such as Grab Superapp, FoodPanda, and AirAsia Super App allows customers to explore different cuisine types with ease.
Malaysians could order Nyonya food from Penang without having to leave their homes or experience Parisian flavors without leaving the comfort of their neighborhood café – it is that simple!
Time-Saving
Food delivery apps offer a convenient and time-saving way for users to get their favorite food. People can easily browse through various restaurants in their area, compare prices of different dishes, place orders with a few taps on the screen and start tracking deliveries in real-time.
Furthermore, some apps even provide additional features or services such as pre-scheduling orders up to 7 days ahead of time or setting reoccurring deliveries on certain days every week.
This allows customers to plan ahead without having to take out time from their busy schedules. With options like multi-address delivery capability, users can enjoy multiple orders at once with less effort.
Easy Payment Options
Food delivery apps are often no different when it comes to paying for your meals. Customers have a variety of payment methods available, such as online banking, credit/debit cards, and e-wallets.
These options make it easier than ever to purchase food with just a few taps on your mobile device or manually entering the required information. This is important as customers expect a seamless and easy payment process with minimal effort from their side in order to enjoy an ideal user experience.
As these apps become more popular, many restaurants are now adding multiple ways of payment so that customers do not face any issues in making payments by using their preferred method.
10 Best Food Delivery Apps in Malaysia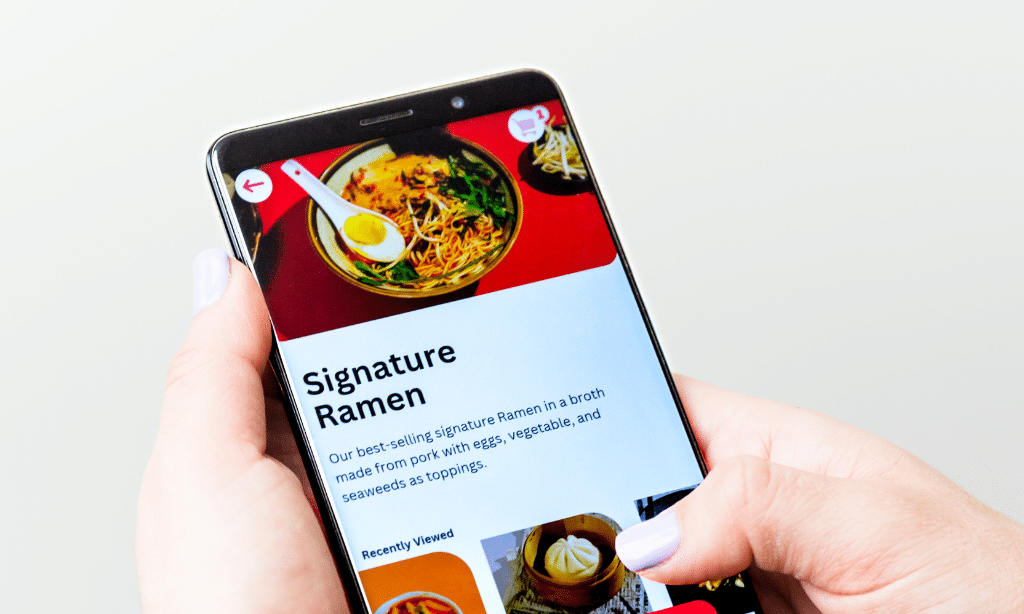 From Grab SuperApp to Pop Meals and DeliveryEat, discover the best food delivery apps across Malaysia that could meet your cravings.
Grab Super App
Grab Super app is one of the most popular food delivery apps in Malaysia and Southeast Asia. It is considered a "super app" because it provides rides, food delivery, digital payments, and fund transfers all within one platform.
With Grab's convenience and versatility, users can order anything from fresh produce to hot meals with just a few clicks through its mobile app which runs on both Android and iOS systems.
Not only that, this all-in-one app allows users to simply select their preferred payment option such as cashless transactions, or even pay by debit or credit cards when ordering food through the application.
FoodPanda
FoodPanda is one of the most highly-rated and used food delivery apps in Malaysia, providing customers with convenient access to a wide variety of delicious meals from their favorite restaurants.
It offers cheap prices for fast deliveries any time you want, allowing customers to order food online quickly and hassle-free. With extensive coverage throughout Kuala Lumpur covering thousands of locations, users are sure to find something to suit their needs no matter where they are located in the city.
Moreover, Food Panda offers unique features such as MyFave Pay which enables users to enjoy faster payment options and exclusive discounts across all participating outlets. The user-friendly interface provides great ease when browsing or searching for foods making it the ideal choice when it comes to ordering your favorite meal online in Malaysia.
McDonald's
McDonald's is one of the most popular food delivery apps in Malaysia, with consistently high user participation since April 2023. The app offers users a low-cost option for fast food ordering and enables them to access McDonald's services at any location through their mobile device.
It also provides various features like payment options; to make purchasing convenient, discounts on orders; as well as promotions based on customer loyalty scores and recommendations –allowing customers to have an enhanced experience.
With its latest updates, McDonald's offers new technologies such as artificial intelligence and the Internet of Things integration for it delivery fleet which eases operations and boosts efficiency – making sure that your order arrives quickly and safely every time.
AirAsia Super App
AirAsia has taken Malaysia by storm with its innovative Super App which provides users with a suite of 15 different products and services, from flight and hotel bookings to food delivery.
This highly convenient app allows you to order food right from your smartphone or laptop while allowing for an easy payment process. Furthermore, AirAsia is enabling users to earn Air Asia points when making purchases through the app – making it a great option for those looking to save money on their orders! Not only that, but due to its wide regional coverage including Malaysia, Indonesia & Singapore – ordering your favorite meal couldn't be simpler knowing you are guaranteed quick and reliable service no matter where you order from.
Pop Meals
Pop Meals has rapidly grown in popularity and is fast becoming one of the top meal delivery apps in Malaysia. Founded by industry veterans, Pop Meals operates as a restaurant chain without any on-site chefs but instead offers cloud kitchens that prepare all recipes for customers.
Popularly used apps such as FoodPanda and Grab Superapp are associated with Pop Meals. The Rakuten Insight survey showed that 79% of all food delivery app orders in Malaysia were made through popular apps like PopMeals from 2019 to 2020.
Pop Meals' establishment over other apps is primarily attributed to its convenience features such as the wide range of options available, time-saving techniques, and easy payment systems included on their platform as well as their competitive prices when compared against big companies like McDonald's or KFC Delivery services which offer relatively high fees for home delivery service.
KFC Malaysia
KFC Malaysia is one of the premier food delivery apps in Malaysia, providing customers with exclusive deals and rewards that can be accessed directly through their app. Operating as a subsidiary of Yum! Brands, KFC Malaysia has established itself worldwide by opening over 19,400 restaurants.
The company aims to improve its online ordering and delivery services to meet customer demands and provide an enhanced experience for its users. With partnerships formed with other top food delivery apps in the country such as Grab Superapp, FoodPanda, McDonald's, AirAsia Super App, and more, KFC Malaysia shows commitment to convenient food ordering and delivering services.
This support from KFC Malaysia provides customers with even more convenience when using these platforms for their meals while enjoying discounts due to the partnerships created.
Easi My
Easi My is among the most successful food delivery apps in Malaysia. The app allows users to order authentic Chinese cuisine, gifts, and cultural experiences through its convenient platform.
Easi My ensures consistency of their deliveries by working with reliable service providers and also offers a user-friendly interface for quick ordering process which makes them one of the top choices for Malaysian customers.
Furthermore, during the COVID-19 pandemic, usage of Easi My has greatly increased as many people clamored to avail of its wide choice of delicious dishes without leaving their homes.
Halo Delivery
This is Malaysia's premier food, grocery, and courier delivery app. It provides an extensive network of over 8,000 delivery agents across the country. The platform enables customers to receive goods from anywhere up to a distance of 40 km in Malaysia within a short span of time at their convenience.
Furthermore, users can enjoy a real-time tracking feature that helps them keep track of orders en route with great ease. Moreover, Halo Delivery has been acclaimed as the Most Reliable and Best Delivery App and Services Provider by the Asian Food & Travel Awards 2023 due to its highly efficient service delivery system.
Lolol
Lolol is a popular food delivery app in Malaysia that caters to the needs of busy people. It offers extensive delivery coverage with over 1,000 restaurants from different parts of the country.
Additionally, Lolol guarantees fast and reliable deliveries with its drivers located across major cities in Malaysia. Customers can enjoy great savings on select items and services through regular seasonal promotional codes or coupons released by Lolol during festive periods such as Hari Raya, Chinese New Year, Deepavali etc.,.
Furthermore, customers can customize their orders according to dietary restrictions by selecting vegan-friendly dishes or excluding ingredients such as peanuts. The user interface of Lolol makes it easy for customers to find new dishes or view all available options when browsing through the restaurant menus on the app.
DeliveryEat
This is one of the top food delivery apps in Malaysia. This app offers convenience to customers by allowing them to order their meals online and have it delivered right to their doorstep or receive pick-up options at select locations.
Launched originally as an on-demand delivery service, DeliveryEat has expanded its services beyond simply delivering meals and now provides users with dine-in options too! In April 2023, a survey conducted revealed that DeliveryEat received nearly 79% of all food delivery app orders made within Malaysia.
It also boasts user availability across numerous countries such as Singapore, Thailand, The Philippines, Hong Kong, Pakistan Bangladesh just to name a few. Not only does it serve the Malaysian market but also stands out amongst its competition by ranking 10th among all Food Delivery Apps in Southeast Asia according to AppAnnie 2020 report on mobile usage trends.
10 Additional Food Delivery Apps in Malaysia
Want to get more? Here are 10 more suggestions
Uber Eats: Uber Eats is a well-known food delivery platform that offers a wide range of restaurant options and quick delivery services in various Malaysian cities.

Dahmakan: Dahmakan is known for its chef-crafted meals delivered to your doorstep. They offer a diverse menu with healthy and delicious options.

MakanHero: MakanHero is a food delivery app that specializes in providing office catering and group meal options, making it a great choice for corporate events and gatherings.

The Fish Club: If you're a seafood lover, The Fish Club offers fresh and tasty seafood dishes for delivery, including a variety of fish and shellfish options.

DeliverEat: DeliverEat is a local food delivery app that serves a wide range of cuisines, making it easy to satisfy your cravings with a diverse selection of dishes.

Eat Cake Today: If you have a sweet tooth, Eat Cake Today specializes in delivering a variety of cakes and desserts to your doorstep, perfect for celebrations or indulging in a treat.

GrabMart: While Grab is known for its ride and food delivery services, GrabMart offers a grocery and essentials delivery option, allowing you to order groceries and household items online.

Running Man Malaysia: This app offers food delivery, grocery shopping, and even courier services, providing a convenient all-in-one platform for various delivery needs.

AirAsia Food: Apart from flights and hotels, AirAsia also offers food delivery services through its app, providing access to a range of restaurant options.

Yummy: Yummy is another food delivery app in Malaysia that connects users to local restaurants and eateries, offering a variety of cuisines and delivery options
Features and Services of Each App
Food delivery apps have become increasingly popular in Malaysia, offering customers more convenience and flexibility when it comes to ordering food. The top food delivery apps in the country are Grab Superapp, FoodPanda, McDonald's app, AirAsia Super App, Pop Meals app, KFC Malaysia app, Easi My app, Halo Delivery app, Lolol, and DeliveryEat.
These applications provide various features that make things easier for their users.
Grab Super app is one of the most versatile as branches out to different related services such as shopping. It provides a real-time order tracking map for customers which can be viewed on their respective profile pages inside the application.
Individual restaurants registered with Grab Food may provide additional customization in terms of order details such as preferences related to ingredients or toppings on certain dishes they offer etcetera so flexible options are available all over within the grasp super apps network around Malaysia.
McDonald's also has its own dedicated customer-facing mobile application where users can check menu items before placing orders and quickly update their nutritional information along with customized meal deals done through combinations of menu items at discounted rates from time to time exclusive only to McDonald's platforms.
Latest Updates and New Features of Food Delivery Apps
In Malaysia, food delivery apps are becoming increasingly popular for their convenience and ease of use. With the rise in demand caused by the COVID-19 pandemic, they have become even more useful as a means of ordering restaurant meals without having to leave home.
To meet evolving customer demands and stay ahead of the competition, many food delivery apps have recently made updates or launched new features. Two example improvements are seen in GrabFood and FoodPanda.
GrabFood has increased its speed by optimizing its rider dispatch algorithm; customers can now expect an average 8-minute faster rider assignment time. Additionally, contactless pre-payment options ensure riders receive orders with minimal interaction upon arrival at each destination.
In turn, this reduces potential risk from exposure while also helping to keep order times low through improved efficiency. Meanwhile, FoodPanda has developed innovative features such as 'Mambo', which allows users to form groups or communicate within chats when placing multiple orders simultaneously – all under one agreement that covers payment procedures – resulting in fewer miscommunications during large group orders.
Comparison of Pricing and Delivery Fees
The pricing and delivery fees of food delivery apps in Malaysia vary greatly, presenting a significant factor that consumers should consider when choosing a suitable platform.
FoodPanda, known for its extensive fleet, calculates delivery fees based on the distance between the restaurant and the customer's location, typically ranging from RM 3 to RM 5. Additionally, FoodPanda may charge a small order fee if your order total is below a certain threshold set by the restaurant.
GrabFood, another key player in the food delivery market, also uses a dynamic delivery fee system influenced by the distance, demand, and availability of riders. The fee typically falls between RM 2 and RM 9.
Beep, a newer entrant in the market, charges a flat fee of RM 5 for all orders, making it a suitable choice for consumers who prefer predictability in costs.
McDonald's app, while offering free delivery for orders above a certain amount, applies a standard delivery fee based on the distance for orders falling below the threshold.
AirAsia Super App operates on a minimum order system, providing free delivery for orders that meet the minimum spend requirement. Below this threshold, a delivery fee will apply.
Pop Meals and KFC Malaysia, famous for their quick and reliable service, also operate on a dynamic pricing system, taking into account factors such as distance and order size.
Easi My, Halo Delivery, Lolol, and DeliveryEat, although not as prominent as other apps, offer competitive pricing and delivery fees, often featuring promotions and discounts to attract consumers.
Tips for Choosing the Right Food Delivery App
Be sure to consider the delivery coverage, speed and reliability, user-friendly interface, and promotions or discounts when selecting your desired food delivery app for the best experience.
Delivery Coverage
Food delivery apps in Malaysia provide a convenient and reliable way to order food for delivery. Different apps may have varying coverage, with some providing nationwide availability while others are only available in specific cities or towns.
For example, Grab SuperApp is being used widely across the country to deliver meals through its extensive network of drivers and local businesses while Easi My is only available in selected locations within Kuala Lumpur, Johor Bahru, and Penang.
AirAsia Super App offers customers access to over 200 restaurant settings nationwide but Pop Meals provides ordering services in major cities like Klang Valley & Cyberjaya as well as popular tourist destinations such as Langkawi.
Speed and Reliability
Speed and reliability are two of the key factors that determine customer satisfaction when it comes to food delivery apps in Malaysia. When ordering, consumers expect fast and efficient service as this adds to their convenience; having food arrive on time and not being left waiting is a crucial factor for many.
Additionally, order conformity ensures customers receive what they have chosen – from placing an accurate order to ensuring accuracy in pricing – these all add up to higher customer satisfaction ratings.
Moreover, delivery quality also plays a part in ensuring satisfaction with the food-delivery experience; most users appreciate punctual arrival as well as good communication from the driver regarding status updates.
Meanwhile, any discrepancies between a customer's orders should also be addressed swiftly by resolution teams offered through reliable apps. Moreover, hygiene standards need to be met when preparing such meals at restaurants while maintaining effective delivery methods during transportation can ensure optimal meal presentation upon arrival at its destination.
User-Friendly Interface
A user-friendly interface is essential to a successful food delivery app. Customers should be able to intuitively search the menu, understand item descriptions, and quickly place orders with minimal effort.
To achieve this high-quality user experience, food delivery apps often make use of features such as menu categorization for easier navigation, detailed and precise item descriptions including serving size information, visual elements like images or videos that accurately depict items on the menu, convenient payment options (including e-wallet capabilities), and discounts tailored to individual customers' preferences.
An ideal UI also ensures responsive customer support if needed – especially when it comes to rectifying any potential order or payment issues. Ultimately these features enhance the overall customer experience which leads to improved user engagement outcomes – vital for an effective food delivery app business strategy.
Promotions and Discounts
From free delivery to discounts off the total bill, promotions, and discounts offered by food delivery apps are one of the major benefits that attract and retain customers. For many in Malaysia, these incentives make it easier to justify spending on convenience rather than cooking their own meals at home.
Promotions such as percentage discounts, discounted deliveries, coupon codes discounting selected dishes or entire orders, or loyalty programs incentivizing repeat purchases with points-based rewards are all popular ways business owners promote food delivery services without reducing profit margins drastically.
Restaurants also offer special deals exclusive to food delivery app users such as large portions for a modest fee which helps boost customer engagement further. In addition to allowing restaurants greater control over how much they charge for each dish and reward loyal customers through promotional offerings, promotions and discounts also benefit consumers who get quality meals prepared quickly and delivered right to their doorstep at affordable rates giving them more time to do what they love – be it attending adventures outdoors or just lounging around inside!
Future Trends in Food Delivery Apps
Advanced technology is allowing food delivery services to innovate and offer more personalized features like integration with smart home devices, sophisticated algorithms for recommending meals, and sustainability initiatives.
Integration with Smart Home Devices
Smart home devices, such as Amazon Alexa or Google Home, are rapidly growing in popularity and becoming more and more integrated into our lives. Food delivery apps in Malaysia have capitalized on this trend by introducing integration with voice-enabled assistants and smart speakers.
This innovation allows users to control their food orders using simple commands, making the entire process quick and convenient without having to use a smartphone interface. The integration also uses advanced AI and machine learning technologies that allow the personalization of recommendations based on individual user preferences – taking convenience to an even higher level! It is no wonder that this feature has become a popular choice amongst Malaysian diners, adding another dimension to restaurant technology.
Personalized Recommendations
Food delivery apps in Malaysia have started to incorporate AI and machine learning algorithms that provide personalized recommendations based on user preferences. These algorithms are able to recognize patterns from past orders, analyze trends and tastes, as well as suggest new dishes or beverages that may not have been previously noticed.
By offering tailored promotions and suggestions for each customer, restaurants can create customized menus according to individual's needs which increases chances of upselling as well as overall sales.
Food delivery apps also make it easier for customers to find exactly what they are looking for with the added convenience of having it delivered right to their doorstep within minutes.
Sustainability Initiatives
Sustainability is increasingly becoming a key focus for consumers and businesses in the food delivery industry. Food delivery apps are taking steps to mitigate the negative impacts of online food ordering services, as well as contribute to the achievement of the 2030 UN Sustainable Development Goals.
For instance, Grab Superapp has partnered with World Animal Protection and Rainforest Trust for its offset initiatives which seek to help in sustainability efforts by preserving forests as well as conserving wild animals from poaching activities and habitat loss.
Likewise, AirAsia Super App introduced BBQ By The Sea – a social initiative that saw customer donations collected at every order being used to purchase seafood packages for fishermen affected by restricted fishing access due to COVID-19 lockdowns.
Other companies such as FoodPanda also have their own sustainability initiatives like eco-friendly packaging materials as an effort towards reducing carbon footprints in the zinc oxide nanorod market.
Takeaways
The food delivery app market in Malaysia is rapidly growing as more customers look to use the convenience of these apps. The top food delivery apps in Malaysia are GrabFood, FoodPanda, McDonald's, AirAsia Super App, Pop Meals, KFC Malaysia, Easi My Halo Delivery Lolol, and DeliveryEat.
Each of these apps offers convenient features such as a wide variety of food options, time-saving services, and easy payment methods. Customers can easily compare prices and delivery fees before making a purchase on any one of the apps.
Frequently Asked Questions (FAQs)
Here check out some common FAQs on this topic.
1. What are the best food delivery apps in Malaysia?
The most popular and reliable food delivery apps in Malaysia include GrabFood, Foodpanda, and DeliverEat.
2. How can I access these food delivery apps?
These apps are available for download from both Android and iOS app stores. You will need to create an account with your personal details before you can make orders through the application.
3. Which parts of Malaysia do these food delivery services cover?
Most quality food delivery services cover all major cities in Peninsular Malaysia including Kuala Lumpur, Johor Bahru, Penang, Malacca, and Negeri Sembilan as well as major cities in Sabah and Sarawak such as Kuching and Kota Kinabalu.
4. Are there any promotions or discounts provided by the applications?
Yes! Each of app regularly updates its promo codes so that users can enjoy exclusive discounts when placing orders on their platform – perfect for those times you're feeling a bit thrifty!