AI to be Used for Video Highlight Commentary at Wimbledon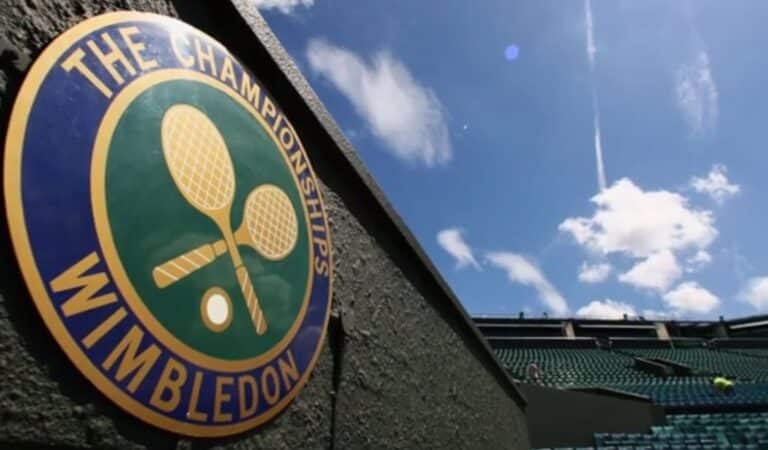 IBM, a tech company, announced on Wednesday that Artificial Intelligence (AI) will be used in this year's Wimbledon tennis commentary. This is said to help fans connect with the event "on a deeper level."
IBM, which made the AI commentary tool, said in a news release that the new feature will be used in all video highlights packages from Wimbledon.
It will be available on the Wimbledon website and app so fans can watch the tournament. It will have audio commentary and captions of key moments that can be turned on and off.
The press statement said, "Its debut this year is a step toward making exciting commentary available for matches outside of Wimbledon's Show Courts, which already have live human commentary."
It also said that experts had worked with Wimbledon managers "to train the AI in the unique language of tennis."
AI is already being used at Wimbledon to provide match analysis, highlight reels, and a leaderboard for the power index. This year, AI will be used to analyze the draw and figure out how likely it is that a player will make it to the final in the singles draw. This will be in addition to the video comments.
Kevin Farrar, who runs IBM's sports partnerships, said that AI in sports commentary "very much complements the human element rather than replacing it."
Farrar told The Telegraph, "You can't replace John McEnroe as a commentator. There always needs to be a human touch." "It adds to and goes well with what's already there."
McEnroe has won seven grand slams and three Wimbledons. He now works as a tennis commentator.
This year's Wimbledon starts on July 3 and goes through July 16.
The latest news about how AI will be used in the competition is part of a larger trend in tennis, which is to use technology more and more.
In April, the men's ATP Tour announced that on-court line judges will be replaced by computer line calls in 2025. The ATP said that the change was made to "optimize accuracy and consistency across tournaments."
IBM used AI to comment on more than 20,000 video clips during the Masters golf game in April.
Subscribe to Our Latest Newsletter
To Read Our Exclusive Content, Sign up Now.
$5/Monthly, $50/Yearly