Best Ways to Prepare for AWS Certification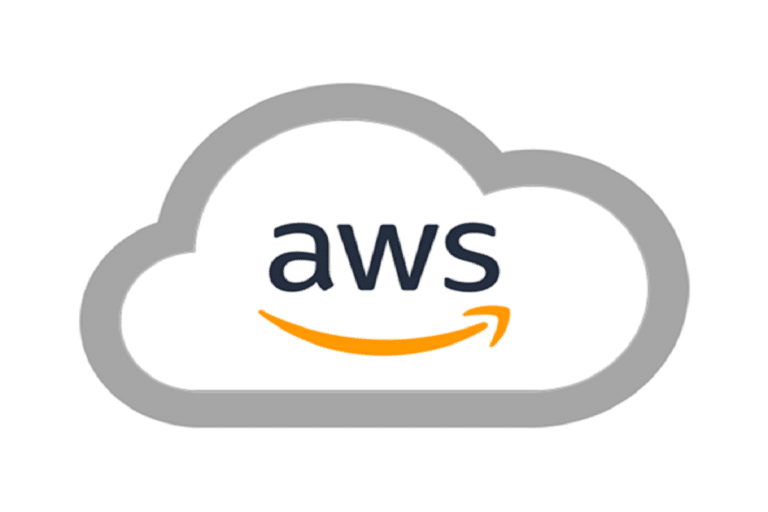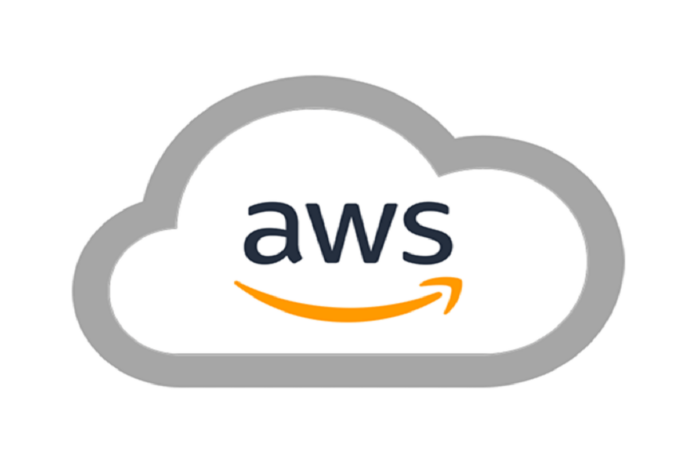 Cloud computing wasn't popular in the past, but with time it has become one of the most popular IT fields, and it is predicted to keep growing. Every organization, big or small, is shifting its workloads to the public cloud. As a result, there is a massive increase in the demand for cloud developers.
As per Gartner's infrastructure, AWS is considered a market leader and one of the best service providers in the space of cloud computing. As the demand for cloud computing is high, it is evident that most cloud computing aspirants will go for Amazon AWS certification. But before knowing the ways to crack this examination, it is crucial to understand what AWS is and why it is vital to give an AWS certification exam.
Download AWS Training App for Android / AWS Training App for iOS and get certification-ready in as little as 2 weeks – Set Goal, Get an AI-Powered Personalized Plan, Track Your Cert Readiness, and much more.
What is AWS?
Amazon Web Services (AWS) is a secure cloud service platform that provides database storage, content delivery, and other features to assist businesses in scaling and growing. Millions of customers use this cloud computing service provider's AWS cloud products and solutions to build advanced applications with increased flexibility, scalability, and reliability.
What is AWS certification, and why is it important?
So are you planning to take the Amazon Web Service (AWS) certification exam? That's great!
Here's why.
In recent years, role-based skill evaluation has become more critical to companies, which has made professional cloud certifications more valuable. Enterprise wants professionals who have the skills and knowledge to address specific scenarios that emerge in modern cloud-based jobs. AWS certifications are a reliable way to show that a person knows how to use the different tools and technologies that AWS offers for a certain job.
If you want to advance your career or find work in a newly emerging and promising field, then AWS certification is for you. According to a business insider salary survey, a certificate in Amazon's AWS cloud can boost your salary by 26%. In another survey done by Jefferson Frank Careers, 59% of AWS professionals have AWS certificates, and 18% are working toward their first AWS certificate.
Different types of AWS Certificates
For any AWS aspirants, it is essential to note that there are no prerequisites for beginner-level certifications. You can directly choose and appear for the AWS certification with ample preparation and a systematic study plan. However, in the case of professional and specialty-level certifications, the prerequisites, preparation level, and duration vary.
Nevertheless, the knowledge and experience requirements for each certification examination differ. Generally, any candidate ready to enter the AWS ecosystem should have basic knowledge and hands-on expertise for any AWS certification. Now, let us find out different types of AWS certifications as given below.
Foundational level AWS Certification
AWS Certified Cloud Practitioner Certification
The first entry-level AWS certification is the AWS Certified Cloud Practitioner Certification. The required prerequisites for this certification are as follows.
Basic knowledge regarding IT services and solutions and their use cases on the AWS cloud platform
At least six months of hands-on experience in a managerial, sales, technical, or finance role
Associate-level AWS Certification
AWS Certified Solution Architect Association Certification
Minimum one year of hands-on experience in the design and deployment of applications on the AWS platform
Hands-on experience with at least one high-level programming language
Knowledge to identify the requirements of the application
In-depth knowledge of the security of AWS applications and deployment of hybrid systems with AWS components.
AWS Certified Developer Associate Certification
Thorough understanding of AWS architecture, AWS services, and their application.
At least one year of hand on experience in the design and maintenance of AWS cloud applications
Need to have a grip on at least one high-level programming language.
AWS Certified SysOps Administrator Associate Certification
At least one year or more of hands-on experience in the operation and management of applications deployed in the AWS cloud platform
Professional Level AWS Certification
AWS Certified Professional DevOps Engineer Professional Certification
Practical knowledge in the development of code in a high-level programming language
Knowledge of automation and testing through the use of programming along with other development processes and methodologies
At least two or more years of hands-on experience in the provisioning, management, and operations of applications deployed in an AWS environment.
AWS Certified Solution Architect Professional Certification
The knowledge of Windows and Linux systems, the AWS CLI, AWS APIs, AWS CloudFormation templates, and the AWS Billing and Management Consoles
Ability to relate business goals to application/architecture requirements and provide best practice advice on architectural design across diverse business applications and projects.
The capacity to assess architectural proposals for the implementation, deployment, and provisioning of cloud application requirements on AWS
AWS Direct Connect, VPN, and other critical technologies, along with a continuous integration and deployment process
Specialty Level AWS Certification
AWS Certified Advanced Networking Specialty Certification
Minimum 5 years of practical experience in implementing and architecting network solutions.
Understanding of developing solutions for the implementation of network security, including IPS, WAF, and DDoS protection
Expertise in developing automation tools and scripts
AWS Certified Security Specialty Certification
At least 2 years of professional experience in implementing deep learning or machine learning AWS workloads
Minimum 5 years of experience in IT security in architecting and implementing security solutions in the AWS platform
In-depth knowledge of establishing security controls for AWS workloads
AWS Certified Machine Learning Speciality Certificate
Minimum 1-2 years of experience in designing, developing, and implementing deep learning or machine learning algorithms.
Expertise in deep learning and machine learning framework and their algorithm.
Ability to perform basic hyperparameter optimization
AWS Certified Alexa Skill Builder Specialty Certification
At least 6 years of professional experience with the implementation of the Alexa skills kit.
Expertise in any one high-level programming language
Hands-on experience in publishing at-least one Alexa skill
AWS Certified Data Analytics Speciality Certification
At least 2 years of experience working on the AWS platform
At least 2 years of experience in working with data analytical technologies
In-depth knowledge of maintaining analytics solutions on the AWS platform
AWS Certified Database Speciality Certification
At least 5 years of experience working with various database technologies
Expertise in working with AWS-based and on-premise relation and non-relation databases
At least 2 years of experience working on the AWS platform
How do I prepare for the AWS Certified Examination?
Here are the tips to pass AWS Examination Certification
1. Take an Online Course
The AWS certification exam requires both theoretical and practical knowledge to crack the exam. Therefore, joining any well-known online AWS training program will be better. They will help you by providing proper guidance and support for the exam. This way, you will be able to prepare the entire course in a more organized and structured way that can enhance your performance in the exam.
2. Read a Book
Reading AWS journals and books can be helpful to you when it comes to getting in-depth knowledge about any particular topic, which can be purchased from the Amazon website. It can help you with AWS features which you must definitely use. The following books are recommended for AWS Certification preparation: AWS Certified Cloud Practitioner Study Guide, AWS Administration Cookbook, and Amazon Web Services in Action.
3. Take a Practice Test
Once you have covered the syllabus, you should check if you are scoring the minimum marks in the examination to qualify for the certification. Giving a mock test has many benefits.
You will get trained to solve the question paper on time, which is important. If you don't give a mock test, then there are chances that you might end up answering 5-10 wrong questions because of time pressure.
Practice tests will help solidify your learning because when you answer a question paper, your mind works as it recalls the concept to answer the question, which helps you remember the concept for a longer time.
You can know where your preparation level stands by giving a mock test. For instance, if you give a test and you score 50%, then you are not ready for the exam, and you need more preparation for the exam.
From the above point, you know the importance of giving practice tests to crack the exam.
4. Understand AWS Service
You must have practical knowledge of the AWS platform if you want to crack the exam and work as an AWS professional. Taking an online course with practical sessions is advisable to get hands-on experience with AWS. In the lab, you can create an AWS account and practice your skill and service with the AWS console, such as EC2, S3, IAM, and other such topics.
It is also true that you only remember the stuff you do, so this AWS practical session will help you understand the concept you are reading.
5. Read Whitepapers
If you want to score well in your main AWS certification exam, you must practice solving AWS whitepapers. AWS whitepapers help you judge your knowledge, ultimately enabling you to gain more marks. By completely comprehending the theoretical and practical concepts, Whitepapers literally help boost your confidence level for the exam.
6. Join AWS Communities
Last but not least, you should join the AWS communities, where you can reach out to other professionals and students who can help to solve your doubts and queries. These groups also consist of other candidates, creating a competitive environment. You can discuss strategies, topics, etc., with each other, which will help you prepare.
It would help if you also connected with those who have already appeared for the AWS certification exam and passed it with a good result on social media platforms such as Facebook, Quora, or LinkedIn. They will be able to guide you through the AWS cloud and provide exam preparation tips.
Bonus Tips
Now that you know how to prepare for the AWS certification examination, here are some bonus tips that will help you crack the exam on your very first attempt.
Passing marks for the AWS certification examination is 72%, so it's always good to prepare for at least 75% to crack the exam on the first attempt.
If you have some AWS experience, then 2-3 weeks of experience is enough to pass the exam. However, If you are a complete beginner, then 6 weeks is a reasonable time.
Join an up-to-date online course that includes lab exercises which is essential for the reason mentioned above.
Read questions properly, which means don't just look at the question and answer right away. One minor negligence can indeed change the exact answer. To understand the question properly before answering it.
Don't spend too much time on each answer. Most AWS exams consist of 65 questions that must be completed within 130 minutes. So you get around 2 minutes per question to answer it.
Summing Up
AWS cloud certification will help you get high-paying jobs as more and more companies are moving towards it. So there are a lot of opportunities for cloud developers. So, this is the right time to start your preparation. Good Luck.
Subscribe to Our Latest Newsletter
To Read Our Exclusive Content, Sign up Now.
$5/Monthly, $50/Yearly