Discovering Top 15 Unknown Facts of Kellie Pickler [Updated in 2023]
Listen to the Podcast:
Kellie Dawn Pickler is a country singer, songwriter, and television personality from the United States. She rose to stardom as a competitor on Season 5 of the FOX reality show American Idol, ultimately placing sixth. Country radio was dominated by Kellie Pickler's songs that elicited various emotions.
In 2006, she signed to BNA Records as a recording artist, releasing her debut album, Little Town Girl, late that year. On May 21, 2013, Pickler and professional partner Derek Hough won Season 16 of the famous dancing competition show Dancing with the Stars. She is the first alumna of American Idol to not only appear on the show but also win it. Since then, Pickler's life has never been the same! It is projected that Kellie Pickler's net worth will be roughly $4 million as of 2023.
However, the country diva is taking a break from her thriving career. And we're confident that you already miss her. Fortunately, we have compiled some unknown facts about Kellie Pickler. Examine them below!
Top 15 Unknown Facts about Kellie Pickler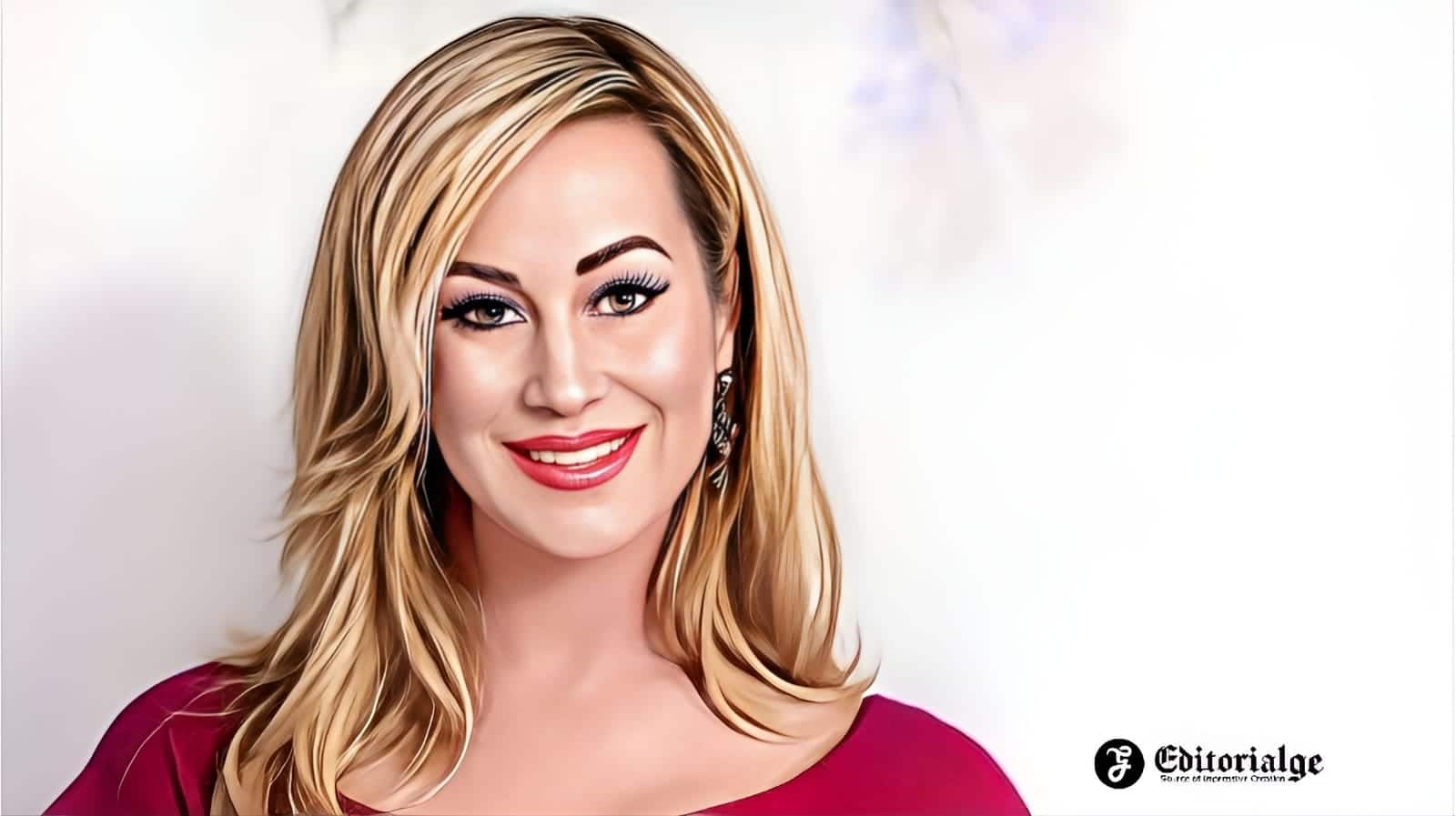 1. She is a Native of Albemarle, North Carolina
Born Kellie Dawn Pickler on June 28, 1986, Pickler endured a difficult upbringing. Her mother abandoned her when she was two years old to escape an abusive relationship. In 1995, she returned to Pickler's life and assumed custody of her. Nevertheless, it did not go well. Hence, at age 12, the court returned Pickler to her grandparents, who reared her to adulthood.
Meanwhile, Pickler's father, who fought an ongoing struggle with drugs and alcohol, occasionally broke the law. He has been arrested multiple times.
2. Huntergirl Is Not Her Real Name 
Huntergirl is merely an alias. Her true identity is Hunter Wolkonowski.
3. Her Idea of a Perfect Date is Eating Cheeseburgers
Former Sonic rollerskate waitress told CMT: "I am a thrifty date. A cheeseburger and I'm set for the day. I love cheese, so like a cheddar cheeseburger, I'm decent… and I like to go to the movies and get the popcorn the buttered popcorn because it's always better at the movies and then go to Blockbuster and rent a movie and then watch it at home… I'm a bit of a nerd."
4. Dancing with the Stars
On May 21, 2013, Pickler and Derek Hough announced Dancing with the Stars' sixteenth season winners. She did a well-liked super-sized freestyle that achieved a perfect score of 30 and was lauded by the dance judges. On November 25, 2013, she performed "Little Little Gypsy" during an episode of the seventeenth season.
Read More: Addison Rae's Net Worth
5. She Took the Responsibility of Looking after her Younger Siblings
Due to the absence of her parents, Pickler grew preoccupied with raising her siblings. She disclosed that she no longer had time to study and began early on to learn how to be a housewife.
6. She was Raised by her Grandparents
Cynthia, Pickler's mother, gave birth to her when she was just 18 years old. After being assaulted by Kellie's father, who did time in prison and battled drug and alcohol addictions, her mother fled and gave custody to Kellie's paternal grandparents, who raised her from the age of two.
7. She was a Cheerleader
Pickler was a part of her middle school and high school cheerleading team. She graduated from North Stanly High School in 2004.
8. She has Battled Depression
Like millions of individuals around the world, Pickler has struggled with depression. In 2008, following a breakup and the reappearance of her parents, Pickler was an "emotional wreck." She advised PEOPLE, "My working life appeared to be perfect. But in my personal life, I was falling apart." Ironically, she stopped taking antidepressants because they made her "crazy."
9. She Has a Bachelor's Degree
She earned a bachelor's degree in business administration and management with a concentration in the recording industry from Middle Tennessee State University in 2020.
10. She has Yet to Work Any Choreography from Dancing with the Stars into her Concerts
She still needs to incorporate Dancing With the Stars choreography into her shows.
"My music does not pair well with ballroom dancing, and I cannot dance alone." She and her Dancing With the Stars partner Derek Hough did, however, threaten to teach her band dance skills. "My band members do not dance. They are a honky-tonk band. Thus, neither the tango nor the Viennese waltz will be performed. I stated, "Derek is not only on the road to rehearse with me. We will begin incorporating choreography into the show.' My drummer exclaimed, "Phew, I can't dance since I have to sit to play," but the audience was terrified."
11. She's No Stranger to the Stage
Huntergirl has opened for country giants such as Florida Georgia Line, Alan Jackson, Sara Evans, Charlie Daniels, Old Dominion, Kane Brown, and Trace Adkins, among others, before her rise to stardom on American Idol.
12. She Also Joined a Beauty Contest
Pickler also attempted to become a beauty queen. She has previously crowned Miss Stanly County.
13. She Loves Horror Movies
This is a shocking development for the nation, sweetie! "I enjoy nasty, horrible scenes with blood and intestines flying everywhere. I love that kind of movie," Pickler added. "Is that strange? You would not believe that about me. I've always desired to be in a horror film. I'd love to be the murderer, or the villain. I am aware that people would least believe me to be the murderer, while I have never murdered anyone and have no plans to do so in the future."
14. Kellie Pickler Doesn't Plan Her Writing Sessions
While some authors may have a specific schedule for their work day or at least a strategy for approaching a writing project, Kellie Pickler goes with the flow. Whenever inspiration hits, she is prepared with a pen. She doesn't plan what she's going to work on, either. Pickler told CNN, "I simply write about anything I feel like that day." "I never sit down with a plan in mind."
The song "Best Days of Your Life," which she co-wrote with Taylor Swift while on tour with Brad Paisley, is a prominent example. The music was created without any planning. The couple began writing when Pickler "get agitated on her bus about a male" Things unfolded from there. "No plans of writing, just talking, and we started playing," remarked Pickler. "I never imagined anyone would ever hear it."
15. She Wants to Lick Clint Eastwood's Face
Besides horror movies and cheeseburgers, actor Clint Eastwood is another of Pickler's favourite things. "Oh my God, I want to lick his face so badly! I love him!" Pickler told Ellen DeGeneres on her chat show. "I wouldn't likely lick his face since it would be impolite. I would consider it, however." DeGeneres arranged a meeting between Pickler and Eastwood, during which Pickler sat on his knee and gushed about him.
Read Also: Disney Plus February 2023 Schedule
Conclusion
Kellie Pickler's career to date has been outstanding. After her television debut, she reached the pinnacle of her profession. Kellie Pickler has successfully transitioned her career to country music and received widespread acclaim. Kellie Pickler has also done charitable work and donated a substantial amount of money to worthy causes. Her albums and singles have topped the Billboard charts and earned her international renown. Also, she is the epitome of beauty, which makes her so desired.