Top 150 Free UK Business Directories List 2021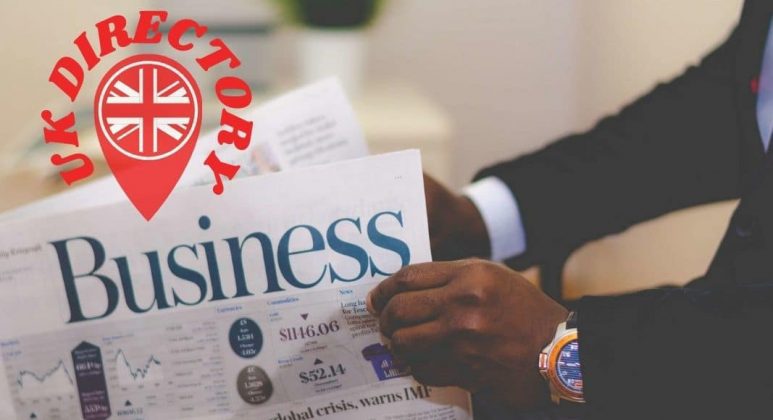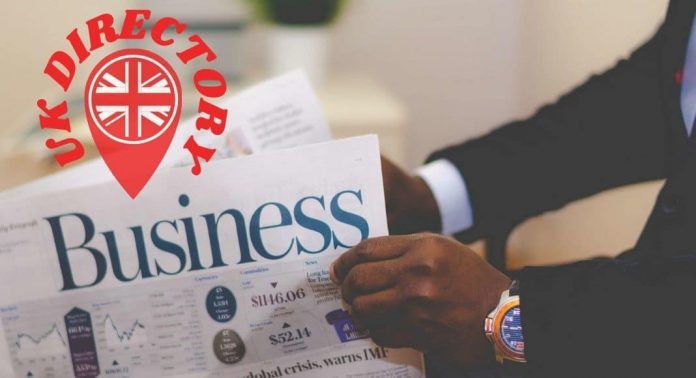 Online marketing strategies are the most important for any company or small business. The local business directory is the most effective way to boost your online business fast. Here we have added the top 150 free UK local directory business sites.
Why Submit Your Website to UK Business Directories?
UK business directories have a great value to promote any business. If you add your website or company details on UK directories then you will get targeted traffic and it helps search engines understand about your business better. Don't miss High DA Do-Follow Profile Backlinks Sites List
Top 150 Free Local UK Business Directories Site List 2021
Here we have added the top 150 high authority free UK local business directories site list.
https://directory.leicestermercury.co.uk
https://directory.cambridge-news.co.uk
https://directory.birminghampost.co.uk
https://directory.burtonmail.co.uk
https://directory.hinckleytimes.net
https://findit.banburyguardian.co.uk
https://directory.mirror.co.uk
https://directory.walesonline.co.uk
https://directory.birminghammail.co.uk
https://directory.liverpoolecho.co.uk
https://directory.chroniclelive.co.uk
https://findit.bucksherald.co.uk
https://findit.berwick-advertiser.co.uk
https://findit.leightonbuzzardonline.co.uk
https://findit.marketrasenmail.co.uk
https://findit.ellontimes.co.uk
https://findit.carrickfergustimes.co.uk
https://findit.lisburntoday.co.uk
https://findit.peterboroughtoday.co.uk
https://findit.berwickshirenews.co.uk
https://findit.bedfordtoday.co.uk
https://findit.doncasterfreepress.co.uk
https://findit.hemeltoday.co.uk
https://gb.centralindex.com
https://findit.falkirkherald.co.uk
https://findit.lancasterguardian.co.uk
https://findit.kirkintilloch-herald.co.uk
https://findit.louthleader.co.uk
https://findit.buxtonadvertiser.co.uk
https://findit.matlockmercury.co.uk
https://findit.portadowntimes.co.uk
https://findit.bridlingtonfreepress.co.uk
https://findit.shorehamherald.co.uk
https://findit.ballymenatimes.com
https://findit.ryeandbattleobserver.co.uk
https://findit.carlukegazette.co.uk
https://findit.sleafordstandard.co.uk
https://findit.lurganmail.co.uk
https://findit.batleynews.co.uk
https://findit.newtownabbeytoday.co.uk
https://findit.bostonstandard.co.uk
https://findit.harrogateadvertiser.co.uk
https://findit.hebdenbridgetimes.co.uk
https://findit.dewsburyreporter.co.uk
https://findit.eastlothiannews.co.uk
https://findit.ballymoneytimes.co.uk
https://directory.hertfordshiremercury.co.uk
https://directory.gloucestershirelive.co.uk
https://directory.stokesentinel.co.uk
https://directory.bedfordshire-news.co.uk
https://directory.essexlive.news
https://directory.loughboroughecho.net
https://directory.luton-dunstable.co.uk
https://directory.getwestlondon.co.uk
https://www.fulhampages.co.uk
https://www.southwarkpages.co.uk
https://www.citipages.net
https://www.hampsteadpages.co.uk
https://www.camdenpages.co.uk
https://www.wandsworthpages.co.uk
https://directory.manchestereveningnews.co.uk
https://directory.bristolpost.co.uk
https://directory.nottinghampost.com
https://directory.derbytelegraph.co.uk
https://directory.coventrytelegraph.net
https://directory.somersetlive.co.uk
https://directory.croydonadvertiser.co.uk
https://directory.grimsbytelegraph.co.uk
https://directory.kentlive.news
https://directory.chesterchronicle.co.uk
https://directory.devonlive.com
https://directory.scunthorpetelegraph.co.uk
https://directory.crewechronicle.co.uk
https://directory.onemk.co.uk
https://directory.dailyrecord.co.uk
https://directory.accringtonobserver.co.uk
https://directory.northampton-news-hp.co.uk
https://findit.midsussextimes.co.uk
https://findit.wscountytimes.co.uk
https://findit.hucknalldispatch.co.uk
https://findit.horncastlenews.co.uk
https://findit.inverurieherald.co.uk
https://findit.kincardineshireobserver.co.uk
https://directory.dailypost.co.uk
https://findit.sussexexpress.co.uk
https://findit.wakefieldexpress.co.uk
https://findit.worthingherald.co.uk
https://findit.londonderrysentinel.co.uk
https://findit.thevisitor.co.uk
https://findit.newsguardian.co.uk
https://findit.milngavieherald.co.uk
https://findit.fleetwoodtoday.co.uk
https://directory.plymouthherald.co.uk
https://directory.getsurrey.co.uk
https://www.google.co.uk/places
https://www.cylex-uk.co.uk/
https://www.thomsonlocal.com/
https://www.freeindex.co.uk/
https://www.touchlocal.com/
https://www.scoot.co.uk/
https://www.bingplaces.com/
https://biz.yelp.co.uk/
https://foursquare.com/
https://www.yell.com/
https://www.hotfrog.co.uk/
https://www.business-directory-uk.co.uk/
https://gb.enrollbusiness.com/
https://findit.skegnessstandard.co.uk/
https://directory.cornwalllive.com/
https://www.uksmallbusinessdirectory.co.uk/
https://www.ukbusinessforums.co.uk/
https://botw.org.uk/
https://www.abc-directory.com/
https://www.yelp.co.uk/london
https://tupalo.com/
https://www.locanto.co.uk/
https://www.linkedin.com/directory/companies/
https://www.crunchbase.com/discover/organization.companies
https://www.bizcommunity.com/
https://uk.showmelocal.com/
https://www.storeboard.com/
https://www.infobel.com/en/uk/
https://www.ibegin.com/
https://www.cybo.com/
https://nextdoor.co.uk/
https://agreatertown.com/
https://uk.ezilon.com/
https://www.europages.co.uk/
https://www.businessmagnet.co.uk/
https://www.find-us-here.com/
https://www.mylocalservices.co.uk/
https://www.a-zbusinessfinder.com/
https://www.fashionplaytes.com/
https://www.findtheneedle.co.uk/
https://www.fyple.co.uk/
https://www.askmap.net/
https://www.localstore.co.uk/
https://www.approvedbusiness.co.uk/
https://www.yalwa.co.uk/
https://www.opening-times.co.uk/
https://www.womensbusiness.club/directory/
https://www.bizify.co.uk/
https://1stdirectory.co.uk/
https://www.ukdirectory.co.uk/
https://www.lacartes.com/
https://www.londonlocalbusinesses.co.uk/
https://www.stanpost.com/
https://www.applegate.co.uk/
https://www.192.com
https://momobola6.com
https://www.qapin.com
https://www.frankstontreeremoval.com/
https://www.gofusing.com/
Read Also: Fiverr U.S. English Basic Skills Test Answers
Subscribe to Our Latest Newsletter
To Read Our Exclusive Content, Sign up Now.
$5/Monthly, $50/Yearly