Tips for Translating Legal Documents Into Brazilian Portuguese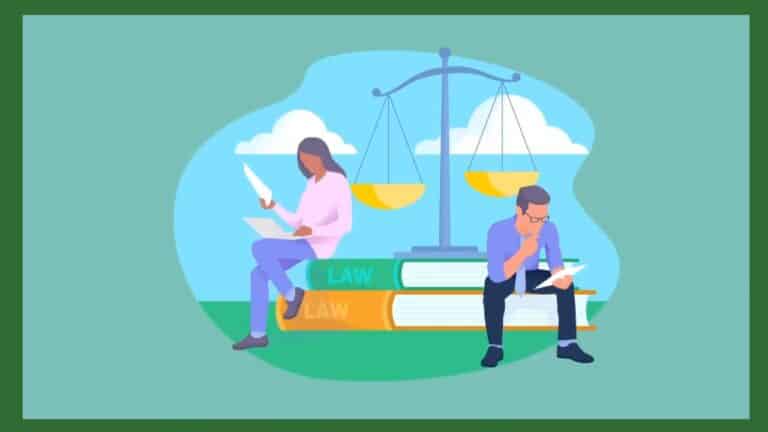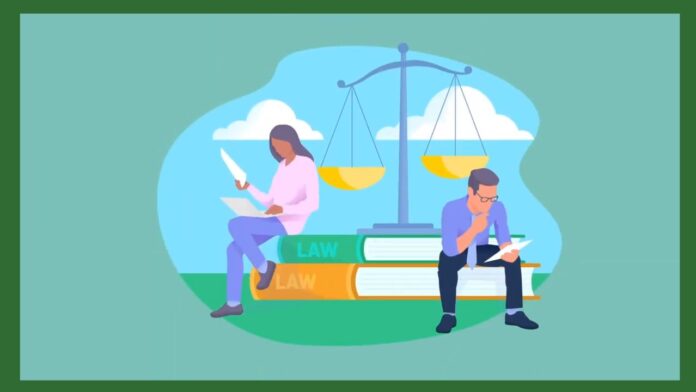 Are you a business entity or a student looking forward to getting your legal content translated from your language into Brazilian Portuguese? Do you want to get the best out of the process? Then, it would be best to learn some legal translation hacks that will keep you on top of things.
Remember, your translated content should not just be from your official language into Brazilian Portuguese. Instead, it should feature an array of legal quality assurance aspects. You should also remember that your target audience has no room for errors. Compliance and accuracy are top on the list of must-haves for legal documents. 
So, what do you need to know? Let's explore the top tips for getting the best results from translating your legal documents into Brazilian Portuguese. 
Employ a Tone Consistency
When translating legal documents from your language or any other language into Brazilian Portuguese, the tone of the translated content should match the one on the original documents. This aspect applies most to the testimony transcripts. 
If you change the tone of whatever someone says when giving testimony, the translated content may lose the conviction that the original document had. 
Remember, sometimes witnesses speak emotionally to depict the impact of the issue at hand. Therefore, if the translated content does not reflect the feelings of the witness, it may lack to attract the right attention. In return, its overall objective may become derailed. 
Maintain the Structure and Organization
The structure and organization of a legal document are fundamental aspects that make the document worthwhile. These two aspects apply to the sentence construction and the general outlay of a legal document. 
Sometimes, a target language may contain some linguistic structures that are unique. It is the role of a Brazilian Portuguese translator to capture the structures accordingly. Failure to capture such structure can lead to a change in the meaning of the content. If a translator does not find the exact translated structures, they must use their equivalents. 
Remember, sometimes legal documents have sequential information. In other words, some content is subject to the occurrence of other content. If subjective content comes before its base content, it may lack the flow intended to prove something. 
It is also notable that some legal documents must have a number of facts or standards for them to become legally acceptable. 
For example, if a legal document details some requirements for the holder to become eligible for something, the translated document must contain all the required information. Also, the presented information should appear in the correct sequential order.
For the said reasons, any legal translation into Brazilian Portuguese must maintain the structure and organization of the original document. 
Maintain Relevance
Laws keep on changing. For this reason, your translated legal document should reflect any changes to the laws. If you fail to capture the changes, your translated content may fail to have a solid ground required by the law. 
It is also notable that the terminology of the source document must align with the one in the target countries. Remember, the terminology of your country must be different from that of your Brazilian Portuguese target country. What do you do in such an instance? You should translate your legal document in favor of your target country.
If you present terminology or a legal concept unknown to your target country, your legal documents may be irrelevant. For this reason, you must identify the source terminology that equates to the terminology of your target country.
Work With Human Translators
We are in an era that hosts several translation apps. These apps seem to make the translation process easy, and many people are in their favor. However, the translated outcomes of these apps are always deficient. Remember, these apps rely on continuous learning. So, if you present content the apps have never encountered, you cannot get an accurate translation.
You should also remember that legal translation requires subject matter experts. Given that translation apps offer generic translation, they are not the best to offer legal document translation services. 
What are the best legal translators? They are human translators. Such individuals may incorporate machine translation in their operations, but they quickly notice the errors resulting from machine translation. Afterward, they can fix the errors and add any omitted information.
So, do you want your legal documents translated into Brazilian Portuguese with a unique value? If yes, always engage human translators to undertake the process. 
Always Capture the Confidential and Security Policies
One of the aspects that the law prioritizes is confidentiality. Regardless of which country, the law promotes privacy, and it requires all quarters to respect privacy accordingly. What does this aspect insinuate? It calls for you to ensure that your private information stays in safe hands during the translation process. 
Any unwanted dissemination of private information is a violation of the law. For this reason, you must engage a Brazilian Portuguese translator that can safeguard your confidentiality at all costs.
Remember, carelessness during a legal document translation process can have a significant detrimental effect. So, always go for legal translators that prove to you that they are careful with your information. How can you identify them? Such legal translators must show you their terms and conditions that mandate them to remain confidential during the translation process. 
Always Set a Deadline
In the eyes of the law, time is of the essence. In other words, any oversight of deadlines can have a significant detrimental effect on the victim. For this reason, your Brazilian Portuguese translation process must follow a specific schedule.
Remember, any delay in a legal translation process may alter the outcomes of your legal process. If the worst happens, you can be fined or jailed for failing to produce your legal documents in time. 
To avoid the said inconveniences, always present your legal documents for translation early. Some legal experts recommend you present your documents for translation two or more weeks before the deadline. 
If you can provide ample time to translate your legal documents, the deliverables can feature high quality, accuracy, and relevancy. On the other hand, presenting your legal documents for translation a few moments before a legal deadline can result in sub-standard translated content that can fail to meet its objectives. 
Admittedly, legal translation is a daunting task requiring ample time for completion. For this reason, you must be rational and allow your legal translators ample time to translate your documents. 
Select the Best Legal Translator
Legal translation is not an exercise that a general translator can undertake. Also, it is not a word-for-word translation process. It requires a subject matter expert to deliver outcomes with accuracy, compliance, and precision. 
How can you identify the best legal translator? Use the following guidelines:
Look for a Translator Who Specializes in Legal Translation
Translation comes in several specialties. Some translation companies undertake all forms of translation, while others specialize in one or two areas. If you select a legal translation agency specializing in legal matters only, you get translators with in-depth knowledge of legal matters. 
In return, you receive high-quality, accurate, compliant, and precise translated content. 
Assess the Translator's Reputation
If you can get reviews about your preferred legal translation agency, you can ascertain whether they can deliver high-quality translated content. Legal translators with several negative reviews are a no-go-zone because they will waste your time and resources. Also, such translators can make you incur hefty legal penalties because of misrepresented information. 
Remember, your legal documents must be free from errors and mistakes. They should also incorporate the latest law updates. For this reason, you must look for a credible translator with in-depth knowledge of law matters, especially matters pertaining to your Brazilian Portuguese target country. 
Verify Certifications
A credible legal translator cannot be shy to show their legal and translation certificates. Remember, courts and governments require proof that a legal document is valid. For this reason, you must engage a certified legal translator who can append a signature proving your legal documents are valid. 
Your preferred certified legal translator must also be a member of the Association of Translation Companies. Such membership depicts that the translator follows a certain code of standards related to translation. Equally, a translation agency with ISO certification denotes that the agency follows strict procedures and standards when undertaking translation processes. 
If you find out that your preferred Brazilian Portuguese translator is not certified, return to your drawing board and search for the one with certifications. 
Verify Familiarity With Your Target Country's Laws
Your preferred Brazilian Portuguese translator must be familiar with the laws of your target country. Also, they must understand the laws of the legal document of the original country. Such knowledge facilitates a translation process that incorporates all required details during the translation process. 
The Bottom Line
According to LatinoBridge, a provider of software localization services, legal document translation is not just another general translation process. For this reason, you must apply caution when selecting your Brazilian Portuguese legal translator. Remember, governments and courts do not accommodate any errors and omissions in legal documents. 
Now that you know the tips for getting your legal documents translated into Brazilian Portuguese, you are now confident about what to look for during your legal translation process.