Tinkercad: The Power of 3D at Your Fingertips [Detail Guide]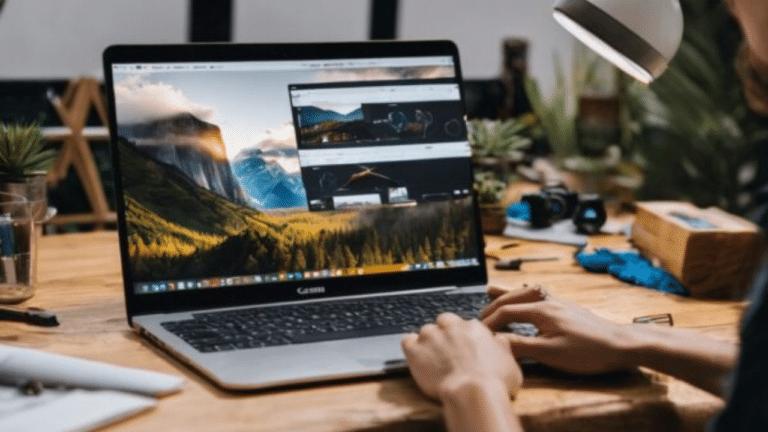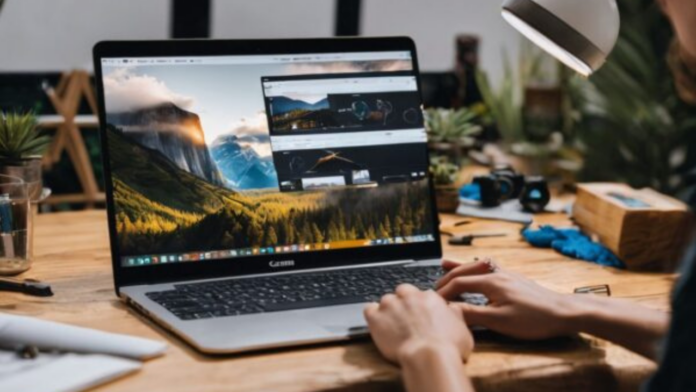 Are you looking to create 3D models quickly and cost-effectively? Tinkercad is an online CAD software that allows beginners to do just that. It was created by Autodesk, a leader in design and making technology, providing users with the perfect tool for both recreational and professional design projects.
This blog post will provide all the information needed to understand Tinkercad – from its basic features to the newest updates in 2023 – while also giving insight into the real-world applications of this amazing program.
Get ready as we explore the world of digital designs through Tinkercad!
Content Highlights
Tinkercad is a free, cloud-based 3D design and modeling tool that enables users to create digital designs for 3D printing, circuit building, and physical objects.
It offers intuitive basic tools including shapes and primitives as well as transformations like resizing or rotation which can be combined with multiple features like Subtract, Intersect, etc., perfect for beginners wanting to explore the world of digital fabrication without any prior experience or knowledge required.
Its versatile platforms – both web (accessible on any device) and mobile – make it easy for people to take their projects wherever they go while also providing collaboration capabilities that allow stakeholders anywhere in the world to work synchronously on complicated models quickly through real-time editing.
To maximize its potential for learning constructive solid geometry principles, detailed tutorials about usage along with additional resources such as forums are available through them alongside popular updates such as new file formats support(USDZ).
What is Tinkercad?
Tinkercad is a free, web-based 3D design and modeling tool that enables users to create digital designs for 3D printing, circuit building, and creating physical objects.
History and concept
Tinkercad is an online, free CAD (Computer-Aided Design) tool for 3D design, electronics, and coding. The concept of Tinkercad originated as a way to introduce Autodesk's powerful design program in an easier and more approachable way than ever before.
It provides online tools and tutorials that can help designers with all levels of experience create amazing digital models from scratch while also allowing them to turn their sketches into complex designs.
Its user-friendly interface makes it a great choice for people just starting out in the world of 3D modeling or anyone looking to try something new without spending money on expensive software applications. 
File formats and circuits
Tinkercad is an extremely versatile design platform with support for a wide range of file formats. From 3D printing to electronic circuit design, Tinkercad allows users to save and export their designs in the OBJ format, offering compatibility with a host of other CAD applications.
Users can even upload their own font in SVG format for use inside Tinkercad projects.
The included circuits editor also makes it easy to prototype simple electronics before creating custom PCBs (Printed Circuit Boards). This supports Arduino components allowing people to connect them directly into virtual experiments – making it effortless yet powerful in testing circuitry from within the platform itself. In addition, you can also read an article on –What Does a 3D Artist Do?
Available platforms (web and mobile)
Tinkercad can be accessed on two platforms – web and mobile. All you have to do for the web app is open up your web browser and navigate to Tinkercad.com. This brings convenience for users since they don't have to download any software. They can just access Tinkercad from their internet browsers. Now with a mobile app, it makes the use of Tinkercad even more accessible.
Users don't need to be stuck at a computer to work on projects – they can access them wherever and whenever they want on their mobile devices. Thus, having both the web and mobile platform versions of Tinkercad increases its usability and accessibility for users, allowing them to create amazing 3D digital designs easily.
The Benefits of Tinkercad
Tinkercad offers free access to its online tools, making it ideal for anyone looking to learn 3D design or explore electronics design.
Free to use
Tinkercad is a free app for 3D design, electronics, and coding. It offers users an easy way to explore the world of digital fabrication with its browser-based interface and simple navigation tools.
With the free version, users have access to everything they need to get started—including account registration, basic digital construction tools, helpful tutorials, and resources.
What's more, it also introduces users to Autodesk—a global leader in design and make technology. Because it is free, there are no financial barriers stopping anyone from exploring this fully-fledged tool which can be used for both desktop and mobile projects.
Online and easy to access
Tinkercad is an intuitive 3D design, electronics, and coding web application. It makes it incredibly easy for beginners to get started with the basics of making 3D designs without any prior knowledge or experience required.
The software is completely free and works from any system with just an internet connection. This makes it extremely convenient for users to jump into their projects on almost any device from anywhere they are located at practically any time.
Furthermore, since Tinkercad also allows collaborative design capabilities, its online accessibility provides a great way for teams situated around the world to work together on projects with ease and flexibility.
Popular for 3D printing and learning constructive solid geometry
Tinkercad is an online software used for 3D modeling and is especially popular among those interested in 3D printing and learning constructive solid geometry (CSG). Tinkercad's easy-to-use interface allows users to create complex models with simple shapes, while its simplified CSG method makes it accessible even for beginners.
With features like Arduino integration into designs, File upload/download capabilities across multiple formats (STL, OBJ, etc.), and a large library of reusable components, this powerful tool has endless possibilities.
Unsurprisingly, there have been immense success stories by schools utilizing Tinkercad to teach about 3D printing technology and its potential impact on society: from small projects such as keychains or coin holders up to more grand ones like creating replicas of famous monuments or other sculptures.
Getting Started with Tinkercad
Explore the simple steps needed to get up and running with your Tinkercad account! Let's start creating amazing designs today.
Account registration and login
To get started with Tinkercad, first create an account. Depending on your age, you may need parental consent or approval for your account. Users aged 13 and over can register as adults, sign up using a valid email address, and create a password. Users under the age of 13 must be signed up by their parent or legal guardian who must have an approved adult Tinkercad account.
Basic tools and features
Tinkercad is a powerful and versatile 3D modeling and electronics design suite with a range of intuitive tools. Starting from the Home page, Tinkercad users can access basic Shapes and Primitives to create custom designs, as well as Transformations for resizing, translating, or rotating elements in their models. There are also Modeling functions such as Subtract, Intersect, and Combine which allow users to join two shapes together into one complex shape.
For more detailed design tweaks, there are options available like Extrude or Bevel/Fillet where parts of meshes can be "filled out" or covered in inset curves. To further refine models additional features like Snap Points on pieces make it easier to accurately align different parts together while using the Grid helps maintain visual clarity when arranging multiple objects at once.
Aspiring engineers who want to learn Arduino coding will love that Tinkercad Circuits has come along with the platform; fully customizable circuits can be created within projects by adding components including LEDs, buttons switches, and buzzers onto breadboards connected by wires that respond properly when code blocks dragged-and-dropped into place next to them.
Helpful tutorials and resources
Tinkercad's Getting Started Guide with step-by-step instructions on basic 3D design concepts and activities.
Making the Most of Tinkercad blog series offering tips and techniques for designing faster in the modeling editor.
ISTE 2023 Fusion 360 Tips & Techniques published by Autodesk to help teachers use their classroom tools more effectively.
Comprehensive guide for educators from NODEjs showing how to get started with Tinkercad Circuits, enroll students into classrooms, create circuits, simulate behavior of those circuits with Arduino Uno microcontroller boards all using the Cloud version's intuitive interface.
YouTube channel full of instructional videos covering topics such as creating parametric models and tricks to save time while working in Tinkercad.
Latest Updates in 2023
In 2023, Tinkercad has added new features and improvements, including collaborative design capabilities, support for various file formats and improved stability and performance.
Collaborative design capabilities
Tinkercad's collaboration tool allows users to share their 3D designs with select colleagues, partners and customers in a secure manner. This feature is especially useful for working on projects with multiple people, as it can be difficult at times to transfer intricate designs from person to person.
With this tool, contributors can access the current version of the design and make changes or signal approval all within Tinkercad without having to send files back and forth between collaborators.
It also makes feedback easier by providing visual and textual comments displayed next to specified locations within an existing project's design, letting multiple stakeholders contribute towards a single goal.Additionally, you can also read about- Which Laptop would be Best for CAD and 3D Modeling?
New file formats supported
Tinkercad now offers various new file formats for export, such as USDZ which optimizes 3D content to be viewed on the Tinkercad iOS app. It makes it easy to take designs from the web and visualize them with AR technology directly from an iPad.
Other important file formats that Tinkercad provides are STL, OBJ, GLTF, and SVG for both importing and exporting purposes. All these files can easily be saved to any device or online platform at anytime.
Using these formats offer many benefits e.g USDZ is ideal for sharing static viewable models on Apple's devices while STL ensures greater accuracy since this format retains surface information of a design thereby allowing users greater flexibility in terms of making modifications to align with their desired outcome.
Similarly, exporting designs in SVG format allows users to create sharper images into vector graphics which can then be edited using all popular editing software applications without experiencing quality loss due to pixelation or warping when magnified -something that other bitmap image formats fail with miserably.
Improved stability and performance
The latest updates of Tinkercad in 2023 have focused on optimizing its stability and performance, making the user experience more efficient. These optimizations provide users with a faster, smoother app that runs better than ever before.
Using multiple processor cores to schedule upcoming requests and improve thread management and asynchronous programming models, user actions are now completed much quicker and can be handled simultaneously.
Additionally, compatibility modes have been improved for older macOS versions which helps ensure that all Macs running OS X 10.9 or earlier can use the functionality of Tinkercad without experiencing any slowdowns or delays due to compatibility issues.
These updates also come with new file formats supported and specifically created for 3D printing projects made with Tinkercad, including .gltf files that can optimize size without sacrificing quality.
Tinkercad for 3D Design
Create your own 3D digital designs from simple shapes and explore different features to customize them, such as adding colors, patterns, or textures.
Creating 3D digital designs
With Tinkercad, users can design 3D models digitally and make them real. It is a free, web-based platform offering easy-to-use tools for creating digital 3D designs, from simple forms to incredibly complex ones.
Exporting designs for 3D printing
Exporting designs from Tinkercad for 3D printing is essential in bringing ideas to life. Once designed, a file must be exported in the right format so that it can work with the chosen 3D printer. The good news is that Tinkercad provides various export options for users who want to bring their designs to physical reality.
Popular File Formats: Users have multiple file format options when exporting their creations from Tinkercad; two of the most common are STL (stereolithography) and OBJ (object). These files are used universally by most 3D printers; they create a mesh representation of an object which enables slicing software programs like Cura or Simplify3d, etc., to slice into layers to print objects out layer-by-layer accurately.
Circuits Export Options: For those wanting to explore electronics after designing something on Tinkercad, it offers Fritzing (an open-source circuit board design program) and Arduino Codeblocks exports too! So once you've designed your invention on TinkerCAD, you can easily upload it directly onto either platform if needed without any additional effort for programming how it will be wired up together – this makes learning electronics easier than ever!
Convenience & Quality of End Product: By using these exportable formats from Tinkecad, you don't need any expert knowledge special tools, or expensive pieces of equipment – simply use them right away so anyone with just any level of CAD experience can still make professional-looking projects in no time at all! With smooth curvature edges and accurate measurements requiredfor some small componentsor detailed pathways – the quality of your end product will always remain assured regardless what sortof device typeor size you're creating.
Examples of projects made with Tinkercad
3D-Printed Creatures: A project to create unique 3D creatures using Tinkercad and print them out with a 3D Printer
Designing Mechanical Keyboards With Tinkercad: Learn how to design custom keyboards with mechanical switches for an ergonomic typing experience
Arduino Adjustable LED strips in Custom Cases: Create customized PCBs and enclosures for LED strips controlled by Arduino Uno
DIY Bean Bags from Air Plant Potatoes: Based on Designs From Fuzzy Logic Toys – Make soft bean bags based on designs from the Netherlands-based company, Fuzzy Logic Toys
Drone Racing Cars: Design your own drone racing car from scratch with open-source parts like BeagleBone Blue board, RC speed controllers, phone batteries, and more!
Tinkercad for Electronics
Discover how to design and simulate your own electronics projects, from recreating classic circuits to creating devices with Arduino. Unlock the world of possibilities Tinkercad has for you!
Introduction to Electronics Design
Tinkercad is a powerful and user-friendly platform built for beginners to learn the basics of electronic design. With Tinkercad Circuits, users can design and simulate electronic circuits with an intuitive drag-and-drop interface.
There are several tools available in Tinkercad including basic components like resistors, transistors, capacitors, and LEDs; logic gates for creating high-level abstractions; analog inputs such as LDRs (Light Dependent Resistor) or Potentiometers (variable resisters); Oscillators that generate pulses at fixed intervals; Timers which turn off power after some specified time limit; Voltage sensors whose function is to sense external voltage changes; and much more!
Moreover, there are helpful tutorials on help.tinkercad.com as well as ready-to-go Arduino projects to get you started quickly with working examples of where your creativity can take you!
Integrating circuits into designs
With Tinkercad Circuits, users can integrate circuits into their designs without having to use any additional software. Users can access the Circuits editor within the Tinkercad platform to create and simulate circuits. The editor offers a user-friendly interface, making it accessible to beginners in circuit design.
Using Arduino with Tinkercad
Tinkercad is an online 3D design and electronics prototyping platform that users can use to create digital designs for 3D printing. It is popular for its free-to-use, easy-to-access features and wide range of tools and resources. Arduino is an open-source microcontroller board that is also a popular choice in the electronics field.
With Tinkercad, users can now simulate and prototype their Arduino projects in a virtual environment, as well as combine Arduino with sensors for hands-on learning with real-world applications using simple drag and drop building blocks.
Tinkercad for Education
Instructors and educators can use Tinkercad to teach students how to develop constructive solid geometry skills, design thinking strategies, and other valuable digital fabrication tools in their classes.
Use in schools and classrooms
Tinkercad is an online 3D design platform that makes it easier for schools and classrooms to collaborate and build projects. With Tinkercad Classrooms, educators can simplify the sign-on process for students and have more control over student progress.
Teachers can track student activity, assign activities from within Tinkercad, and receive assignments from them. To help with the integration of Tinkercad in the classroom, a comprehensive guide is available to help educators learn about how to set up their classrooms in a safe and efficient way.
Teaching constructive solid geometry and design thinking skills
Tinkercad is a great way for students to engage in constructive solid geometry and design thinking skills. It offers free lesson plans aligned with educational standards and creative activities such as Design Slams, allowing students to express their creativity whilst learning the basics of 3D modeling.
Tinkercad also allows teachers to easily invite and manage their classroom, making it easier than ever before to get started quickly with 3D design projects. With its intuitive user interface, helpful tutorials and resources, and the ability for students to export designs to a 3D printer, there's no limit when unleashing creativity with Tinkercad!
Success stories and testimonials
Tinkercad has been included in thoughtful curricula around the world for over 25 years, inspiring students to use its constructive solid geometry (CSG) programming language for 3D design.
Testimonials from teachers who have used Tinkercad with their classes attest to the educational value of this program – it helps develop a creative approach to problem-solving and instills a deeper understanding of engineering concepts among young learners.
In addition, students have achieved amazing results that would have been impossible without helpful tutorials and tools provided by Tinkercad. For example, one high school graduate recently won first place at a US science fair for designing an automated system using Arduino boards integrated into her Tinkercad designs.
Troubleshooting and Support
When in doubt, users can reach out to the Tinkercad support team for assistance with any arising issues.
Common issues and how to resolve them
Corrupt files cannot be opened: Corrupted 3D models may fail to open in Tinkercad, even with a blank file. To fix this issue, use the Chrome browser and make sure you have updated it to its latest version.
Missing tutorials and help topics: It can be difficult to find all of the online resources during setup or instruction for projects, making it beneficial to browse through official user platforms such as forums or technical articles from official sites like Autodesk or Code.org for helpful materials.
Arduino/electronic board issues: If having trouble synchronizing an Arduino board into designs made on Tinkercad Circuits, studios should consult an extensive guide available basic understanding of block schematics up to successfully running complex programs without any type of error happening along the way being provided by Autodesk's official user's platform.
Student management problems when deploying projects remotely in classrooms: Similar to electronics boards Autodesk provides educators with comprehensive information about enrolling students and managing them accordingly while developing classroom-based activities using Tinkercad Classrooms, including assigning tasks individually in order for teachers to differentiate among their classes while simplifying most administrative process associated at classrooms environments.
Contacting Tinkercad for assistance
For help with navigating and troubleshooting the platform, users can contact Tinkercad for assistance through their expansive Help Center full of FAQs and tutorials. From learning how to use tools within the workspace to understanding the file exporting process for 3D printing, many resources on their website should answer any questions a user may have.
Additionally, customers requiring personalized support or technical advice can also reach out directly to Tinkercad's customer service panel via email or live chat where they'll have an expert standing by ready to assist with inquiries.
Utilizing these resources is critical in order to experience all of what Tinkercad has to offer as a helpful 3D design platform today.