The Orville Season 4 Release Date, Plot, Cast, and Latest Updates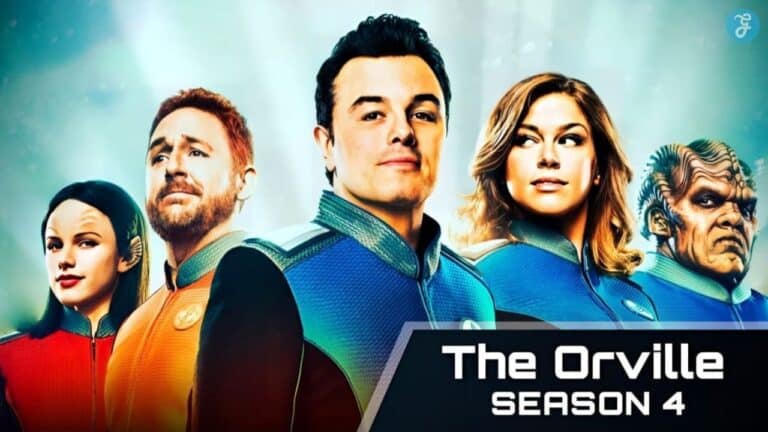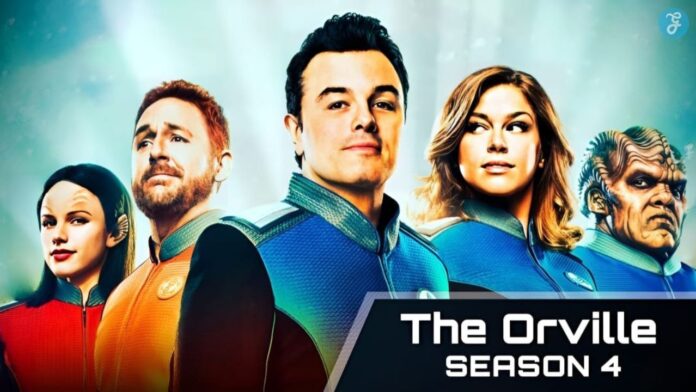 Listen to the Podcast:
Are you an avid fan of "The Orville," left wondering about the fate of The Orville Season 4? It's true that as we enter February 2023, there's still no official confirmation on whether this sci-fi comedy-drama will blast off for another adventure.
Worry not! This article is here to gather all information about The Orville Season 4 – from release date speculations, potential plotlines, and cast changes to the latest updates.
Content Highlights
The renewal status for The Orville Season 4 is still uncertain, with no official confirmation from Hulu or showrunner Seth MacFarlane.

Speculations suggest that The Orville Season 4 could be released in mid-to-late 2024 if the show gets renewed.

While the returning cast members have not been officially announced, it is expected that Seth MacFarlane, Adrianne Palicki, and Penny Johnson will potentially reprise their roles.

There is currently no official information about the plot of The Orville Season 4. However, fans can anticipate thought-provoking narratives and thrilling storylines similar to previous seasons.
The Orville Season 4 Confirmation Status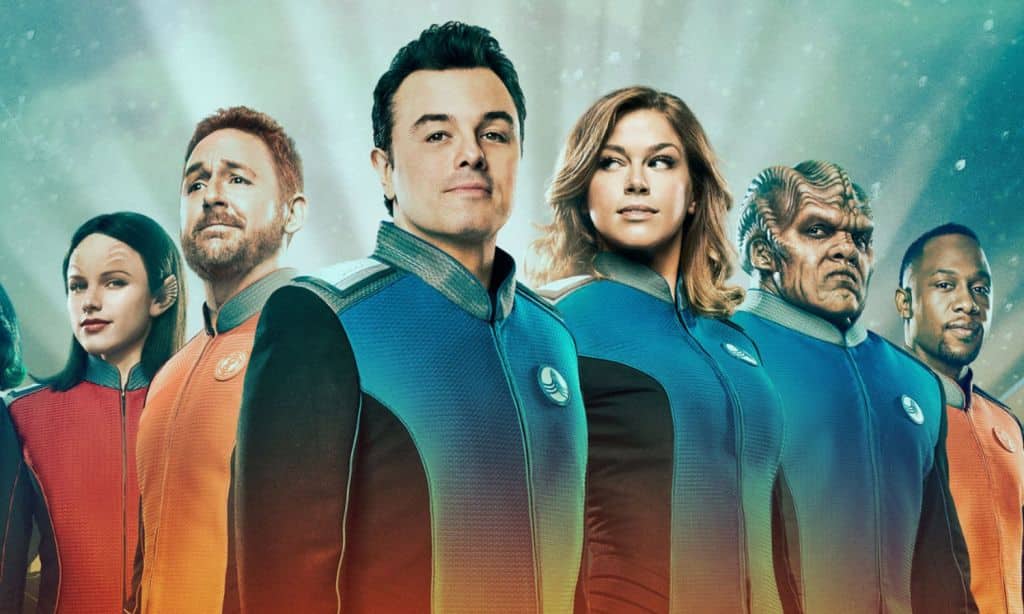 The renewal status for The Orville Season 4 is still uncertain, as neither Hulu nor showrunner Seth MacFarlane has officially announced.
Renewal Status
The status of The Orville Season 4's renewal remains unconfirmed. Speculations and anticipation run high among fans, thanks to teases by showrunner Seth MacFarlane at San Diego Comic-Con, where he suggested the possibility of a new season was 50:50.
While Hulu has not officially announced the continuation of the renowned sci-fi series, there's word from one cast member implying that cancellation is unlikely. However, without confirmation from Hulu or MacFarlane himself and no signs of filming underway, it's evident that complex negotiations are still in progress for The Orville Season 4.
Release Date Prediction
Speculation around The Orville Season 4 release date continues to mount among fans and insiders alike. With the previous three seasons' success, there's a demand from viewers for another exciting installment of this popular series.
Despite not yet receiving official renewal status, predictions suggest that if The Orville gets the green light for another round, we could see new episodes as early as mid-to-late 2024.
Creator Seth MacFarlane has fuelled anticipation with his statement indicating a 50:50 chance of the show returning for its fourth season on Hulu. However, these remain educated guesses at best without a confirmed renewal announcement from Hulu or executive staff members.
Fans eagerly await news about The Orville Season 4 release date but will need to wait patiently until more concrete information is available.
Also Read: Sex Education Season 4
The Orville Season 4 Cast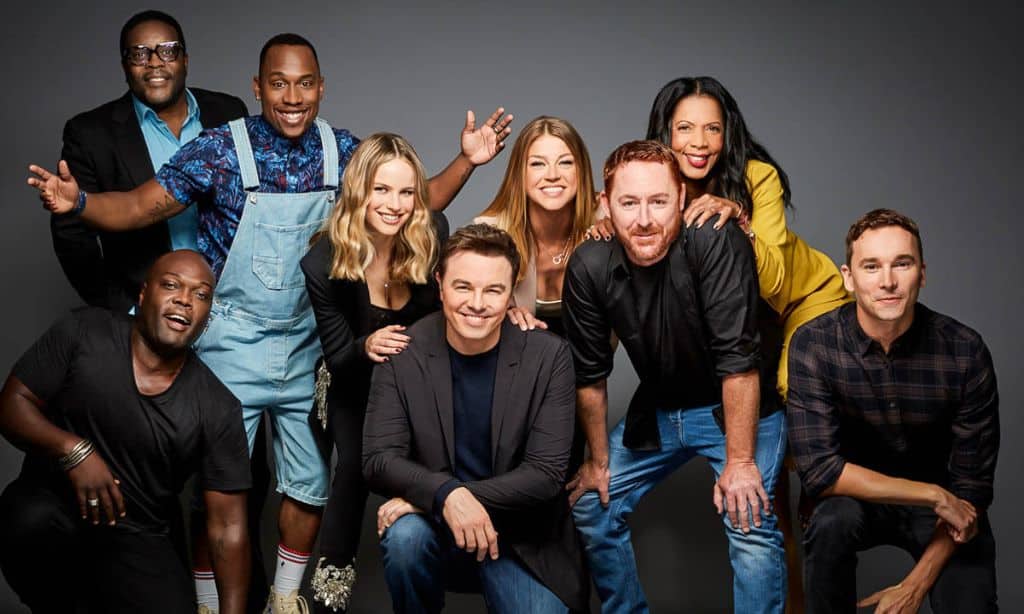 The returning cast members for The Orville Season 4 have not been officially announced, but Seth MacFarlane, Adrianne Palicki, and Penny Johnson are expected to reprise their roles potentially.
Returning Cast Members
A line-up of familiar faces is expected to come back in The Orville Season 4. Here's a list of the returning cast members:
The show's creator, Seth MacFarlane, will reprise his role as Ed Mercer.

We anticipate seeing John LaMarr again add flavor to the series with his excellent performance.

Mark Jackson is set to return as Isaac, adding continuity to the storyline.

Jessica Szohr will bring Lt. Talla Keyali back on screen.

Fans can look forward to Chad L. Coleman's return as Klyden.
Potential New Cast Members
The Orville Season 4 is expected to bring in new faces to the show alongside the returning cast members.

While no official announcements regarding the new additions have been made, fans can anticipate fresh talent joining the ensemble.

Each season, The Orville has introduced new characters, bringing depth and excitement to the series.

Show creator Seth MacFarlane has a knack for assembling a talented and diverse cast, and Season 4 will likely continue this trend.

Fans are eagerly speculating about who may join the crew of the USS Orville in the upcoming season.

There have been rumors and fan suggestions for potential actors who could make their mark on The Orville universe.

These potential new cast members remain a topic of discussion among fans, with no confirmed names or roles.
The Orville Season 4 Plot
The Orville Season 4 plot remains a mystery, with no official details released about the potential storylines and developments for the upcoming season.
Potential Storylines and Developments
The Orville Season 4 holds the promise of exciting storylines and captivating developments. As we eagerly await official announcements, it's worth considering the potential directions the show might take.
With previous seasons exploring diverse themes such as time travel, inter-species relationships, and ethical dilemmas, fans can expect a continuation of thought-provoking narratives in Season 4.
The show's unique blend of comedy, drama, and science fiction elements opens up endless possibilities for new adventures aboard the USS Orville. Whether it's delving deeper into character relationships or tackling societal issues from a futuristic lens, The Orville Season 4 is poised to deliver another thrilling chapter in this beloved series.
Continuation from Season 3
In Season 3 of The Orville, we saw the crew facing new challenges and embarking on exciting missions in outer space. As fans eagerly await the potential renewal of Season 4, there is a lot of speculation about what could happen next.
Will we see the repercussions of the events in Season 3 unfold? How will relationships between characters evolve? While official details are still scarce, it's safe to say that if The Orville returns for another season, viewers can expect a continuation of the thrilling storylines and character development that have made this show so beloved.
So buckle up and get ready for more intergalactic adventures with our favorite crew members aboard The Orville!
Read More: When will be Alex Rider Season 3 Released?
The Orville Season 4 Trailer
The eagerly anticipated trailer for The Orville Season 4 is yet to be released, leaving fans eager to glimpse the upcoming season's exciting new adventures.
Availability and Release Date
The availability of The Orville Season 4 trailer is currently unknown, leaving fans eagerly awaiting its release. As of June 2023, there has been no official announcement regarding the release date of the highly anticipated season.
Despite the lack of updates, speculations and discussions about the potential release date continue among eager fans and media outlets. Fans hope for any news on when they can expect to dive back into the humorous and thrilling world of The Orville with its fourth season.
Sneak Peeks and Previews
The Orville fans eagerly anticipate any sneak peeks and previews for Season 4. While there is limited official information, promotional material for the new season might be released soon.
As fans anxiously await updates on the show's renewal status and production progress, they can keep their eyes peeled for any exciting teasers or glimpses into what awaits them in the next installment of The Orville.
Updates on The Orville Season 4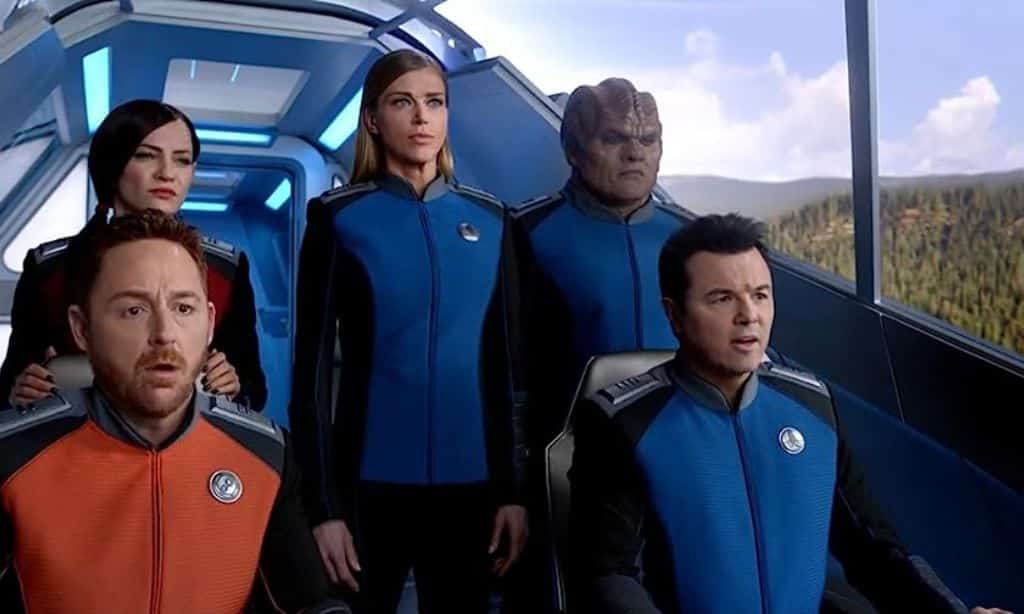 Fans are eagerly awaiting any updates on The Orville Season 4. Still, as of now, there has been no official news or announcements regarding the renewal or production of a new season.
Latest News and Announcements
Fans of The Orville are eagerly awaiting news and announcements about the highly anticipated fourth season. While there is currently no official confirmation or release date for Season 4, rumors and updates have been circulating to keep fans hopeful.
Showrunner Seth MacFarlane mentioned a 50:50 chance of the series being renewed, leaving viewers on the edge of their seats. Despite the uncertain future, fans continue to express excitement and anticipation for updates regarding The Orville Season 4.
Stay tuned for further information as it becomes available.
Production Updates
The Orville fans eagerly await any production updates on the potential Season 4. While the series has not yet been officially renewed, there is still hope for its return.
Showrunner Seth MacFarlane has mentioned a 50:50 chance of renewal, giving fans some optimism. However, as of now, there is no confirmed release date or trailer for Season 4. Despite the lack of news, the dedicated fan base remains excited and eager to see their favorite cast and crew continue the momentum of this beloved show.
Stay tuned for any future updates on The Orville Season 4 production!
Read Also: When will be Prison School Season 2 Renewed or Canceled?
Controversy Surrounding The Orville Season 4 Renewal
Fans have expressed concern and disappointment over the lack of official updates regarding The Orville Season 4 renewal, leading to speculation and rumors about potential delays or cancellations.
Fan Reactions and Petitions
Fans of The Orville have been extremely vocal about their desire for a fourth season, leading to an outpouring of reactions and even petitions. Here are some key points regarding fan reactions and petitions:
Fans have taken to social media platforms such as Twitter and Reddit to express their support for The Orville and their hopes for a Season 4 renewal.

A passionate fan petition has started, urging Hulu, Disney, and Seth MacFarlane to continue the show. This demonstrates the dedication and enthusiasm of Orville's fanbase.

Online communities dedicated to The Orville have become gathering places for fans to share their thoughts, theories, and hopes for the series' future.

Numerous fan discussions have taken place on forums, where fans analyze plotlines, speculate about potential developments in Season 4, and share their excitement and anticipation.

Fan campaigns have emerged on social media platforms with hashtags such as #RenewTheOrville, showing solidarity among fans who want the show to return.

Through these reactions and petitions, fans demonstrate their love for The Orville and their strong desire for its continuation.
Reasons for Delay or Cancellation
The delay or potential cancellation of The Orville Season 4 can be attributed to several factors. Firstly, the contracts of the actors expired after Season 3, which means that negotiations would need to take place for their return.
Additionally, the show's creator Seth MacFarlane has mentioned a 50:50 chance of renewal, indicating uncertainty surrounding the series' future. Furthermore, controversy erupted regarding its renewal status in October 2021, despite statements from Hulu and executive staff that it was not canceled.
While cast members like Adrianne Palicki have provided updates, no specific release date has been announced yet. Fans eagerly await official confirmation and news on whether The Orville will continue for a fourth season.
Budget and California Tax Credits
The Orville Season 4's budget and potential impact on production quality are still unknown, as negotiations for California tax credits could influence financial decisions.
Impact on Production Quality
The budget for a TV show like The Orville Season 4 determines the production quality. With limited financial resources, the show's creators may have to make difficult decisions regarding visual effects, set designs, and overall production value.
However, it's important to note that there is no confirmed information regarding the budget for Season 4. Nonetheless, fans can hope that if the series gets renewed and receives adequate funding, the production quality will remain high and deliver visually stunning episodes.
Factors Influencing Budget Decisions
Factors influencing budget decisions for The Orville Season 4 include the potential budget cut from Disney, a significant concern for fans. However, it's important to note that California's budget problem is not unique to The Orville but is part of a broader issue.
Lower revenue estimates due to factors such as lower personal income tax withholding and estimated payments, a weaker stock market, and the state's overall budget deficit are contributing to the challenges faced by production in California.
This situation has sparked discussions about addressing the shortfall and protecting investments in key areas like education, healthcare, and housing. While these factors may impact the production quality or future of The Orville Season 4, there is still hope that it can be recommissioned despite these financial obstacles.
Fan Expectations and Speculations for The Orville Season 4
Fans have been eagerly expressing their expectations and speculations for The Orville Season 4, with theories ranging from developing character relationships to exploring new story arcs.
Fan Theories and Predictions
Fans of The Orville have been excited as they eagerly anticipate the potential fourth season. Speculations and theories abound about what could be in store for their favorite characters.
One popular theory is that we may finally see the long-awaited resolution to the romance between Ed Mercer and Kelly Grayson. Fans also hope for further exploration of Isaac's mysterious origins and his relationship with his fellow crew members.
Another prediction is that we may witness more intense space battles and thrilling adventures, showcasing the show's impressive special effects. With each passing day, fans anxiously await news on the official renewal and release date of The Orville Season 4, hoping their theories will soon be confirmed.
Hopes for Character Development and Story Arcs
Fans of The Orville have high hopes for Season 4 regarding character development and compelling story arcs. With the potential renewal of the series, viewers are eager to see their favorite characters undergo growth and explore new dimensions.
From Captain Ed Mercer's leadership skills to Commander Kelly Grayson's personal journey, fans look forward to deeper character exploration. Additionally, fans are excited about the possibility of complex storylines that delve into relationships between crew members and tackle thought-provoking moral dilemmas.
The Orville has always showcased a perfect balance between humor and drama, and viewers hope that Season 4 will continue this winning formula while pushing boundaries with captivating narratives.
Read More: Heartstopper Season 2
The Orville Previous Seasons
Now here are the previews of the Orville 1-3 seasons. 
Season 1
In the captivating first season of "The Orville," Ed Mercer's world is shaken when he discovers his wife's infidelity, setting off a chain of events that unfold in the fall of 2418. By September 2419, Ed is promoted to Captain aboard the USS Orville, with Kelly as his First Officer. Together, they lead a talented crew through missions assigned by the Planetary Union, navigating space, encountering civilizations, and engaging in battles against their formidable adversaries, the Krill.
Ed and Kelly's relationship evolves as the season progresses, with Ed gradually learning to trust Kelly as an officer and friend. Winter of 2420 brings an unexpected turn when Ed and Kelly must collaborate with Darulio to resolve a conflict. This leads Ed to discover that Kelly may have been influenced by Darulio's powerful sex pheromones, prompting a slow forgiveness.
Around April or May 2420, Ed learns that Kelly played a crucial role in his promotion, initially unsettling him. However, he comes to embrace the support of friends. Ed and Kelly briefly pursue a romantic relationship but realize it jeopardizes Ed's command abilities, leading them to end it.
Other crew members experience growth throughout the season. Bortus and Klyden face challenges regarding their daughter's gender, while Alara rises in rank and earns recognition for her leadership. John's hidden genius is discovered, and Claire's perspective on Isaac, the Science Officer, undergoes a shift. Yaphit's persistent advances toward Claire create tension.
The season concludes, possibly in April or May 2420, showcasing character development and unresolved conflicts among the crew of the Orville.
Season 2
The Orville's second season, a delightful blend of comedy, drama, and science fiction, originally aired on Fox from December 30, 2018, to April 25, 2019, featuring 14 captivating episodes. It marked the final season to be broadcast on Fox, with subsequent seasons exclusively available for streaming on Hulu.
Viewers are taken on an exhilarating journey filled with intriguing developments throughout the season. Ed and Kelly's relationship takes unexpected twists and turns, adding a new dimension to their dynamic. The crew encounters many new alien species, unveiling the complexities of interstellar relations.
Secrets about Isaac's enigmatic people and the home world come to light, leading to shocking revelations with far-reaching consequences. The ever-present threat of the Krill poses constant challenges for the crew, requiring them to showcase their resourcefulness and resilience.
Additionally, the season introduces audiences to a new civilization as the crew makes exciting first contact. They also revisit the planet Moclus, delving deeper into its unique customs and traditions. Notably, the episode titled "Primal Urges" was originally intended for the first season but was aired during the second season.
Season 3
In the riveting third season of "The Orville," many compelling storylines unfold, captivating audiences with their depth and emotional impact. The season explores various plotlines, including the Union's intense conflict with the formidable Kaylon species and its consequences for both parties involved. Claire's relationship with Isaac undergoes a profound reconciliation, offering a poignant exploration of love and forgiveness.
An intriguing revelation comes to light when Ed discovers that he shares a daughter with Teleya, the newly elected chancellor of the Krill. This unexpected twist complicates the characters' lives, leading to gripping developments and emotional reckonings.
Topa's sex-change operation is reversed, raising thought-provoking questions about identity and societal norms. Additionally, new crew member Charly Burke embarks on a journey of personal growth, overcoming her initial bigotry towards Isaac as she learns about the origins of Kaylon's prejudice towards biological beings.
Towards the season's culmination, Moclus faces expulsion from the Union due to Kelly and Bortus rescuing Topa from a harrowing ordeal at a Moclan black site. This defiance drives the Moclans to form an unexpected alliance with the Krill against their common enemy, the Kaylon.
As tensions escalate, the Union finds themselves forced into an unlikely alliance with the Kaylon when a powerful weapon falls into the hands of the Krill and the Moclans. The ensuing battle for survival is not without sacrifice, showcasing the high stakes the characters face and the complex nature of their alliances.
"The Orville" Season 3 delves into profound themes of identity, forgiveness, and the complexities of diplomacy, delivering a captivating and thought-provoking narrative that keeps audiences on the edge of their seats.
Frequently Asked Questions (FAQs)
Now here, learn some questions related to the Orville season 4
1. When is the release date for The Orville Season 4?
There has not been an official announcement regarding the release date for The Orville Season 4. Fans must stay tuned for updates from the production team or network.
2. Can you provide any information about the plot of The Orville Season 4?
Details about the plot of The Orville Season 4 are currently under wraps and have not been disclosed by the show's creators or producers. Fans will have to wait until more information becomes available.
3. Who is in the cast for The Orville Season 4?
The main cast members from previous seasons, including Seth MacFarlane, Adrianne Palicki, Penny Johnson Jerald, Scott Grimes, Peter Macon, J Lee, Mark Jackson, and Chad L. Coleman, are expected to return for The Orville Season 4; however, no official announcements have been made regarding new additions or departures from the cast.
4. Where can I find the latest updates about The Orville Season 4?
To stay up-to-date with all the latest news and updates on The Orville Season 4, it is recommended to follow official social media accounts related to the show or visit reputable entertainment websites that regularly cover television news and announcements.
Subscribe to Our Latest Newsletter
To Read Our Exclusive Content, Sign up Now.
$5/Monthly, $50/Yearly