How Hotel Management has Evolved with Technology?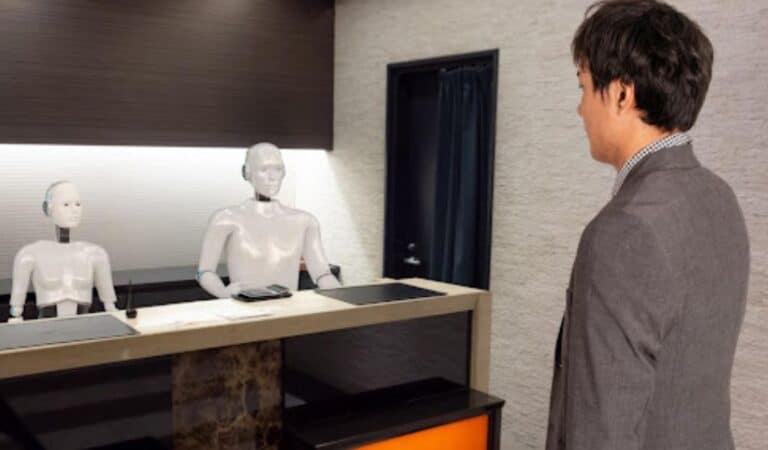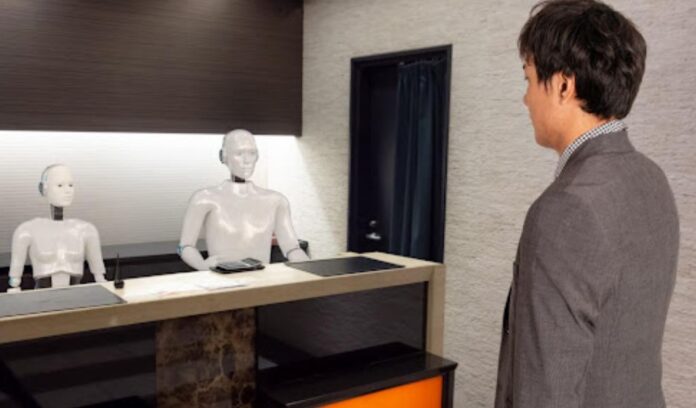 Listen to Podcast:
In hospitality, your guests want all the comforts of home and more. So to maximize your chances of high-quality reviews, enhanced customer satisfaction, repeat business, and recommendations, you don't need to be good; you need to be great—you need to wow.
However, excelling in customer expectations means always going the extra mile, which, let's face it, soon starts to sound expensive and time-consuming. Fortunately, the latest technologies allow us to invest in systems that not only give our guests and visitors what they want but make our lives as operators and managers easier, more efficient—and what we all want from our bottom line—more profitable.
Cloud computing and digital disruption have never been so valuable at each stage of our operations: from pre-arrival, arrival, occupancy, and departure to follow-ups, marketing, analysis, and action.
The terms 'frictionless' and 'innovative' are now part of the hospitality journey, encompassing every aspect of operation and delivery. Whether it's business administration, revenue management, or predictive maintenance, the provision of smart spaces, ease of support and supply for guests, or garnering actionable data from staff during service or guests on and after departure, current technology delivers systems that determine better practices, higher quality, and survival in our industry.
Examining the Impact of automation, AI, and Cloud Computing
Guests want experiences that are immediate and hassle-free. They don't want to queue, they don't want to be passed from person to person, and if they can avoid it, they don't want to leave their room, seat, or table if they don't have to.
So now, we control and automate each process digitally to give them what they want.
For example, communication and connection are provided via simplified ordering systems or chatbots on apps, websites, or discretely placed robots (think digital terminals more than mechanical androids), where bookings, schedules, meals, and services are delivered via a network of push notifications and updates.
Mechanical automation is growing in kitchens and cleaning, and digital automation keeps business operators and staff connected with guests, suppliers, stock levels, and more.
This technology is necessary if hotels and hospitality are to compete with private short-term stays (e.g., the popular Airbnb type lets). It's a class of luxury and ease of operation that your guests and staff need.
Automation and AI for Streamlining Operations and Enhancing Customer Experiences
Automation and smart tech reduce human interaction and, along with it, the mistakes that come with human error. Also, it reduces staff interaction, freeing them to carry out more beneficial tasks, further reducing costs.
PMS – Cloud-based hotel property management systems

Room service with seamless billing

Streamlined front desk operations

Automated check-ins, bookings, and cancellations

Automated and app-based reserve parking space management

Smartphone, app-based, and chatbot ordering for restaurant and bar products, room service, gym, spa, and other additional service applications

Smart key systems using mobile, facial recognition, and fingerprint technology

Automated lighting, heating, and air conditioning via smart energy management

Occupancy sensors and push notifications delivering real-time personalized room service options

Voice-activated services
As just one valuable example, smart energy systems can reduce energy costs by 20% and significantly boost hotels' resale values. With thermostats and sensors triggering light and heat only when a room is occupied—with machine-learning algorithms considering weather patterns and demand—a human alternative matching this action and lucrative saving would be impossible.
Cloud Computing for Real-time Access to Data and Analytics
With vast data accessible to every industry, hospitality is no exception. For marketing, customer experience, revenues, and more, there's a mass of accessible information, but perhaps none as important as customer feedback.
Social listening is a strategy that operators should all be aware of. With over 3 million social media users having their say throughout every moment of the day, they highlight our best points and shame our worst, delivering a vast amount of valuable and actionable information.
But that's only one avenue we can utilize.
Smart tech that measures guest needs, experiences, and expectations

Data-based predictions and sensors automating guest interactions at the most-likely friction and request points

Automated Big Data analysis to adapt to market trends and customer expectations

Smart marketing via Big Data analytics and insights

Historical data is utilized to simplify repeat bookings and correlative suggestions for upselling

Dynamic pricing
The Benefits of Leveraging the Latest Technologies for Hotel Management
Convenience, costs, and a competitive advantage
If you can improve communication, you can enhance your service to staff and guests.
Nobody knows more about what happens on the hotel floor than those working it. Appraisals and suggestions are often dismissed as too time-consuming, inappropriate, or a desire from lower-level workers not wanting to rock the boat. However, digital management creates a far more sensitive and easy method for all interactions, failings, flaws, and suggestions to be made as and when they happen, without the embarrassing or awkward face-to-face admissions made to managers and team leaders.
So how can you give your guests exactly what they want? Try AI.
No matter how good your staff is, there's no way a single team member can match the knowledge of an FAQ database or recommendation chatbot with access to every tour, museum, theatre, shopping complex, or experience its databank is bursting with.
And if they could, could they do it fluently in the language of every international guest your hotel caters to each year?
Creating the Perfect Customer Journey
As exciting as this new digital disruption sounds, it needs to be built on solid systems that can manage and operate our businesses intuitively, intelligently, and effectively.
For many operators, it's an overwhelming update.
Far too many corners of the hospitality industry have long run on old-fashioned, traditional, dated accounting systems and marketing avenues that haven't quite transitioned into the technology at our disposal.
Bringing such an operation up-to-date will take more than adding a few apps and services that make them look like forward-thinking operators. For many, it means a complete overhaul in how they operate almost every service and connection until they become a truly digital hospitality business.
Customer relationships need automating and communication between suppliers and departments too, and with your business management, marketing, and customer generation operating from the cloud via AI and leaning into IoT data, utilizing blockchain and interconnected data pools, it's a substantial update. Putting such a system in place requires a dependable and industry-expert digital partner—a true big-picture thinker.
And it doesn't end there. We've never lived in an era where technology and industry have moved so quickly. Trends and tech become even more sensational almost overnight; keeping up will take effort and resources. However, as much as you'll need to implement ongoing updates, training, and education, the payoffs should far outnumber the costs, delivering returns that keep you in business and with beds full of happy guests.
Summing up
The phrase 'new normal' has become quite clichéd since the hospitality industry's resolute climb out of the pandemic, but it's not one we can argue with. 'Business as usual' will look more progressive than ever until the tech trends driving the direction of our industry to become standard. The hotel management industry will continue to evolve and companies like UpperKey are staying ahead of the game.
And by that point, what else will we have grown to expect from such constantly advancing and learning robot tech for our customers, staff, and managers?
Subscribe to Our Latest Newsletter
To Read Our Exclusive Content, Sign up Now.
$5/Monthly, $50/Yearly