The Journey of Taylor Swift: The Evolution of a Musical Icon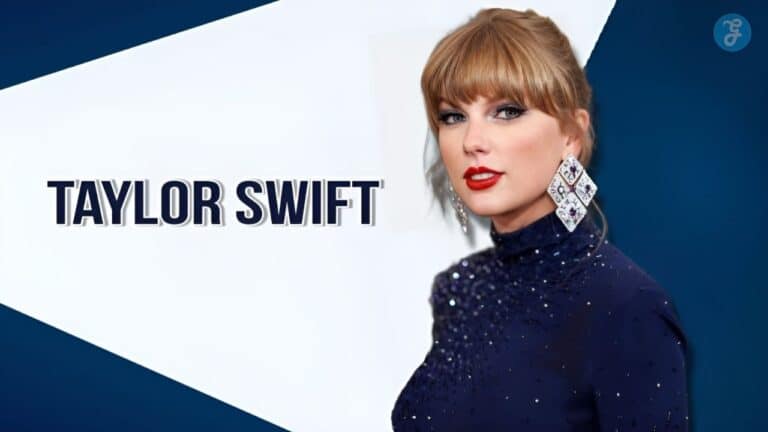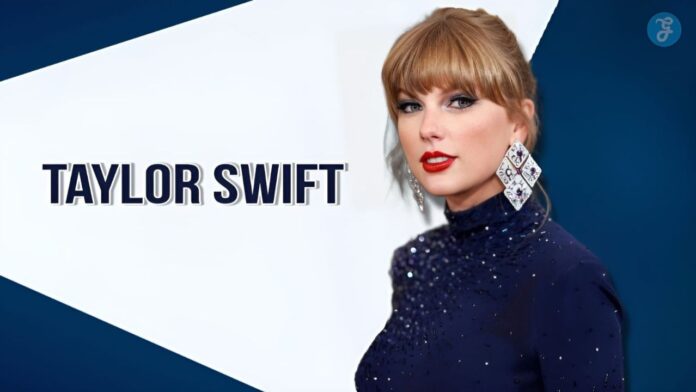 Listen to the Podcast:
Are you craving to get the latest scoop on pop sensation Taylor Swift? With a repertoire that spans across genres, she has etched her name into the annals of music history, establishing dominance in both pop and country.
This blog is your one-stop destination for all things Taylor – from her recent album releases to tour updates, personal life insights and even her impact on contemporary culture. So sit tight, because we're about to take an adrenaline-fueled tour through the whirlwind world of "Swiftie" fandom.
Content Highlights
Taylor Swift recently released her highly anticipated album, "Speak Now (Taylor's Version)," featuring re-recordings of her classic songs.

She has surprised fans with collaborations, including the hit single "Willow" from her latest album, "Evermore."

Taylor Swift's Eras Tour is a global music event with sold-out shows in multiple continents.

The tour features a stunning setlist of 44 songs from all her studio albums and creates an immersive experience for concert-goers.

Taylor Swift's personal life has been the subject of much speculation, but she remains focused on her music career and continues to inspire fans through empowering speeches and messages.

She has made a significant impact on pop culture and received numerous awards for her talent and contribution to the music industry.

Taylor Swift actively supports the LGBTQ+ community through speeches, performances during Pride Month, and charitable donations.
Taylor Swift's Latest Albums and Songs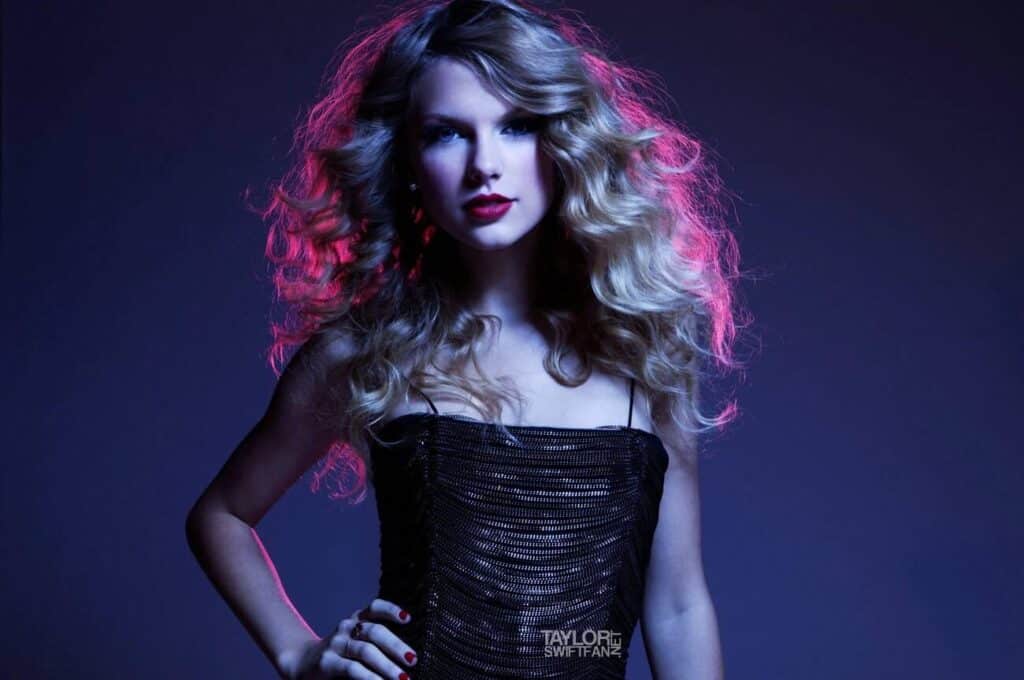 Taylor Swift recently released her highly anticipated album, "Speak Now (Taylor's Version)," which features re-recordings of her classic songs such as "Love Story" and "You Belong with Me." She has also surprised fans with collaborations, including the hit single "Willow" from her latest album, "Evermore."
Speak Now (Taylor's Version)
Taylor Swift has indeed returned, bringing a renewed vigor to her legacy with the release of 'Speak Now (Taylor's Version)'. This third re-recorded album in a series aimed at reclaiming control over her music was released on July 7, 2023.
The album is composed entirely by Swift herself, highlighting her unmatchable songwriting prowess with its 14 original tracks and six fresh ones. Reacting to the anticipation of fans worldwide, streaming platforms like Spotify now host this creation while vinyl enthusiasts are given an opportunity to possess tangible copies.
It is clear that 'Speak Now (Taylor's Version)' not only provides a nostalgia trip for long-time followers but also allows new listeners a chance to appreciate Taylor's transformative qualities.
Collaborations and Surprise Releases
The art of collaboration takes center stage in Taylor Swift's musical journey. Her recent album, 'Midnights', has raised the bar with its lineup of artists. A noteworthy collaborative effort is her duet with Lana Del Rey, an unexpected and welcome surprise for fans.
It gives evidence to Swift's ability to create magic with a diverse range of talents—her past works with Ed Sheeran on "Everything Has Changed" and Kendrick Lamar on "Bad Blood", being prime examples.
Swift has proven herself as a masterful storyteller, not just through her lyrics but also through her unique way of sharing music. The release strategy for 'Midnights' was filled with anticipation and intrigue.
Fans have been left to dissect song titles like "Anti-Hero," "The Great War," and "Would've, Could've, Should've" – their curiosity piqued by these suggestive names giving insight into possibly deeper meanings embedded within the tracks.
This clever approach to releasing new music keeps Taylor Swift tickets high in demand and further cements her place as one of pop culture's most influential figures.
Highlights and Fan Experiences
Taylor Swift's tour has been filled with incredible highlights and unforgettable fan experiences. Each show takes audiences on a journey through Taylor's different eras, featuring a stunning setlist of 44 songs from all her studio albums.
Fans have described the concerts as both spectacular and intimate, creating a wow-inspiring atmosphere that leaves them in awe. In fact, one fan attending The Eras Tour in Pittsburgh even expressed how Taylor Swift saved their life, showcasing the deep emotional connection fans feel towards her.
With elaborate sets, costumes, and vibes for each album era, the tour provides an immersive experience that captivates concert-goers worldwide. And let's not forget about the hidden surprises—fans have been spotting Easter eggs throughout the shows, adding an extra layer of excitement to this already incredible experience.
Read Also: Taylor Swift's Midnight Adventures Revealed 
Taylor Swift's Personal Life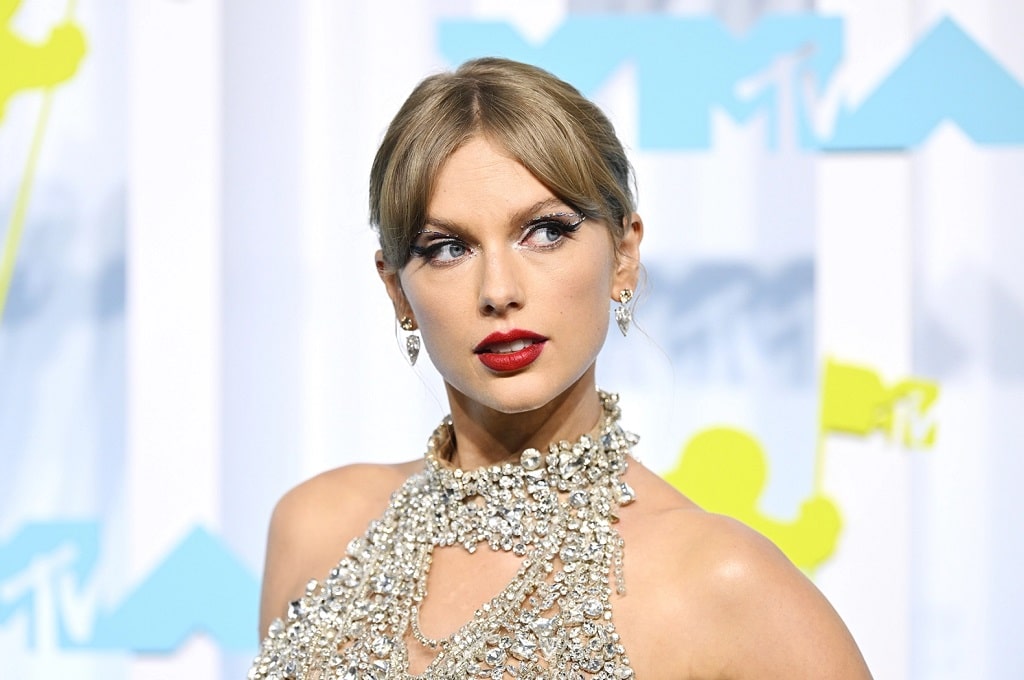 Taylor Swift's personal life has been the subject of much speculation, with rumors swirling about her relationships and breakups.
Rumored Relationships and Breakups
Taylor Swift's love life has always been a hot topic of discussion among fans and media. Over the years, she has been linked to various celebrities, leading to numerous rumors and speculations about her relationships.
From high-profile romances with fellow musicians like Joe Jonas, Harry Styles, and Calvin Harris to more recent rumors about rekindling her romance with Matty Healy, Taylor's dating history has captivated audiences.
However, it's important to note that not all rumored relationships have been confirmed by Taylor herself. Despite the ups and downs in her personal life, Taylor continues to focus on her music career and remains an influential figure in the entertainment industry.
Taylor Swift's Empowering Speeches and Messages
Taylor Swift is not just a talented musician, but also a powerful voice for empowerment and positivity. Through her speeches and messages, she has inspired millions of fans around the world to be true to themselves and chase their dreams fearlessly.
One notable example is her inspiring speech to NYU's Class of 2022, where she shared her own journey in the music industry, emphasizing the importance of perseverance in the face of challenges and criticism.
Taylor's relatable stories and motivational words have resonated with young individuals on a personal level, making her an influential figure in today's society. Her evolution as a feminist can also be seen through her advocacy for equality and women's rights.
Taylor Swift's Impact on Pop Culture
Taylor Swift has made a significant impact on pop culture through her numerous awards and accolades, as well as her ability to inspire and influence other artists in the industry.
Awards and Accolades
Taylor Swift has achieved remarkable success in her musical career, receiving numerous accolades and awards. Here are some key highlights of Taylor Swift's impressive achievements:
Taylor Swift has won a total of 12 Grammy Awards, recognizing her outstanding talent and contribution to the music industry.

She has also received 40 American Music Awards, showcasing her popularity and immense fan base.

In addition to that, Taylor Swift has been honored with 29 Billboard Music Awards for her chart-topping hits and exceptional artistry.

Her contributions to country music have earned her 12 Country Music Awards, solidifying her status as one of the genre's most influential artists.

Over the course of her career so far, Taylor Swift has received a staggering total of 540 awards, illustrating the widespread recognition she has garnered.
Influences and Inspirations
Taylor Swift has had a significant impact on the music industry, and her success can be attributed to various influences and inspirations throughout her career. One of the notable influences on Taylor Swift's music style is country music, with iconic artists like Shania Twain and Faith Hill inspiring her storytelling lyrics and catchy melodies.
Additionally, she draws inspiration from pop icons such as Madonna and Britney Spears, infusing elements of their boldness and stage presence into her own performances. Furthermore, Taylor Swift has expressed admiration for songwriting legends like Joni Mitchell and Carole King, who have influenced her ability to create emotionally resonant songs that connect with listeners on a deep level.
Through these diverse influences, Taylor Swift has crafted a unique sound that appeals to fans across genres.
Taylor Swift's Activism and Philanthropy
Taylor Swift actively supports the LGBTQ+ community through her speeches and messages, while also making generous donations and engaging in charitable work.
LGBTQ+ Support and Pride Speeches
Taylor Swift has been a vocal advocate for LGBTQ+ rights and support throughout her career. In recent years, she has used her platform to deliver empowering speeches and messages in support of the community.
In a Pride Month speech, Swift addressed the legislation targeting the LGBTQ+ community across the U.S., expressing her desire for every place to be safe and beautiful for individuals belonging to this community.
During her concerts on The Eras Tour, Swift celebrated Pride Month by creating not only a safe space but also a celebratory environment for LGBTQ+ individuals. While some fans have criticized her speeches as disingenuous and defensive, they have sparked an important debate among her supporters.
Donations and Charitable Work
Taylor Swift's philanthropic efforts have been widely recognized and celebrated. Throughout her career, she has consistently shown a commitment to making a positive impact on society through generous donations and charitable work. Here are some key highlights of Taylor Swift's involvement in giving back:
Billboard has compiled a list of the times Taylor Swift donated her money to various causes and organizations.

Taylor Swift's charity work has been associated with her Eras Tour, where she has made significant donations to support various charities.

Despite her busy schedule, Taylor Swift has made it a point to make generous contributions to local charities during her Eras Tour.

Taylor Swift has encouraged her fans to get involved in charitable activities and make donations to organizations of their choice.

In addition to monetary donations, Taylor Swift has also contributed her time and resources to support charitable causes.

Taylor Swift has made donations to education – focused organizations and schools, emphasizing the importance of education.

Ahead of the opening night of her tour, Taylor Swift made an undisclosed donation to the Arizona Food Bank Network, showing her commitment to fighting hunger.

Taylor Swift has also made donations to the local nonprofit food bank, Philabundance, to help combat hunger in Philadelphia.

While the exact amount is unknown, Taylor Swift has donated millions of dollars to various charities throughout her career.
Read More: How Much Are Taylor Swift Tickets – Prepare to Be Shocked!
Taylor Swift in the Media
Taylor Swift has been no stranger to media scrutiny, with controversies and tabloid stories often surrounding her personal life and relationships.
Controversies and Tabloid Stories
Taylor Swift is no stranger to controversy and tabloid stories that have captivated both her fans and the media. From high-profile feuds with celebrities to rumors swirling about her personal life, Taylor has often found herself making headlines beyond just her music career.
One such controversial moment was when she became associated with Matty Healy, lead singer of The 1975, who faced accusations of doing the Nazi salute. This caused backlash among fans and raised questions about Taylor's choices in relationships.
Additionally, ongoing feuds with music executive Scooter Braun have sparked discussions on artist rights and ownership. Despite these controversies, Taylor Swift continues to dominate pop culture and maintain a strong presence in the media spotlight.
Taylor Swift and Social Media Engagement
Taylor Swift's social media engagement is nothing short of impressive. With over 140 million followers across various platforms, she uses social media as a powerful tool to connect with her fans.
Unlike many celebrities who maintain a distant presence, Taylor interacts with her followers like they are her friends, creating a sense of intimacy and genuine connection. This approach has earned her a reputation for excellent engagement and fan interaction.
In fact, she has broken several streaming and sales records with the release of her album "Midnights." Additionally, Taylor's strategic use of social media can have significant cultural impact; before dropping her album "Reputation," she deleted all posts from her accounts, sparking widespread curiosity and anticipation among fans.
Taylor Swift's Film and TV Projects
Taylor Swift has made appearances in several films and TV projects, showcasing her versatility as an artist.
Cameos and Collaborations
Taylor Swift is known for her collaborations and cameos with various artists in the music industry. Here are some notable ones:
Taylor Swift collaborated with Ed Sheeran on the song "Everything Has Changed," which was featured on her album "Red."

She also teamed up with Kendrick Lamar for the remix of her hit single "Bad Blood."

Taylor Swift surprised fans by collaborating with Brendon Urie from Panic! at the Disco on the song "ME!" This collaboration was a huge success.

The pop superstar joined forces with Zayn Malik for the track "I Don't Wanna Live Forever," which was featured in the movie "Fifty Shades Darker."

Taylor Swift worked with Bon Iver's Justin Vernon on the song "Exile" from her album "Folklore." The hauntingly beautiful duet received critical acclaim.

She collaborated with The Civil Wars on the track "Safe & Sound" for the movie soundtrack of "The Hunger Games."

Another notable collaboration was with Gary Lightbody from Snow Patrol on the song "The Last Time," which appeared on her album "Red."
Upcoming Projects and Releases
Taylor Swift has several exciting projects in the pipeline, keeping her fans eagerly anticipating what's to come.

Swifties can look forward to Taylor Swift's upcoming album, which is rumored to be released in 2024.

In addition to new music, Taylor Swift is also involved in film and TV projects. She has a movie slated for release in 2023, adding another dimension to her already impressive career.

With her re – recording project, Taylor Swift aims to regain ownership of her early albums' masters. This endeavor showcases her determination and creative control over her own artistry.

As seen with "Speak Now (Taylor's Version)," where she re-recorded one of her most beloved albums, fans can expect more re-recordings of her past works. This project allows Taylor Swift to reclaim her music and present it from a fresh perspective.

Alongside these exciting releases, Taylor Swift continues to surprise fans with unexpected collaborations and surprises, showcasing her versatility as an artist.
Don't miss out on all the upcoming projects and releases from Taylor Swift! Stay tuned for new music, film appearances, and captivating re-recordings that further solidify Taylor Swift's influence in the industry.
Taylor Swift's Future Plans and Ambitions
Taylor Swift is known for her constant evolution as an artist, and fans can look forward to potential new albums and exciting music ventures in the future.
Potential New Albums and Music Ventures
Taylor Swift is always keeping her fans on their toes with new projects and music ventures. Here are some potential upcoming albums and ventures to look out for:
Rerecorded Albums: Taylor Swift has been hard at work re-recording her previous albums, taking control of her own music catalog. Fans can anticipate the release of rerecorded versions of her popular albums like "Reputation" and "Lover."
Collaborations: Taylor Swift is known for her collaborations with other artists, and there may be more exciting team-ups in the works. Keep an eye out for potential duets or featured appearances on other artists' tracks.
Soundtrack Contributions: Taylor Swift has also made a name for herself in the film industry, particularly with her songwriting skills. It wouldn't be surprising to see her contribute to soundtracks for upcoming movies or TV shows.
Genre Exploration: Throughout her career, Taylor Swift has experimented with different genres, from pop to country to alternative. Fans can expect her to continue exploring new musical territories and pushing creative boundaries.
Surprise Releases: In the past, Taylor Swift has surprised fans with unexpected album drops like "Folklore" and "Evermore." She has demonstrated the ability to release music on her own terms without prior announcements, so it's possible we could see more surprise releases in the future.
Music Videos: Taylor Swift is known for creating visually stunning music videos that often tell a story alongside her songs. As she continues to release new music, we can anticipate captivating visuals that enhance the storytelling aspect of her artistry.
World Tours: While live events have been disrupted due to the pandemic, Taylor Swift is known for putting on incredible tours when they are possible. Once concerts become a regular part of life again, fans can expect epic world tours filled with unforgettable performances.
Songwriting for Other Artists: Alongside pursuing her own music career, Taylor Swift is a talented songwriter who has penned hits for other artists. It's possible that she may continue to write songs for fellow musicians, lending her expertise and creativity to their projects.
Musical Collaborations: In addition to featured appearances, Taylor Swift may also collaborate with other artists on joint musical projects. This could involve creating a collaborative album or EP with another artist, adding an exciting dynamic to her discography.
Musical Activism: Taylor Swift has utilized her platform to advocate for various causes, and it's likely that her future albums and music ventures will continue to incorporate social and political themes. She may use her music as a tool for activism and inspire others to take action.
Taylor Swift's Evolution as an Artist
Throughout her illustrious career, Taylor Swift has undergone a remarkable evolution as an artist. From her early days as a country prodigy, she has fearlessly ventured into the realm of pop music and thrived.
With each album release, Swift has showcased her ability to adapt to changing trends and tastes while maintaining her unique style and authenticity.
One of the most prominent examples of this evolution is "Speak Now (Taylor's Version)," a re-release of one of her earlier albums that captures both her nascent fame and future career ambitions.
This album serves as a reminder of how far she has come, solidifying her status as not just a musician but also an influential figure in popular culture.
What sets Swift apart from many other artists is her constant reinvention and refusal to stay within the confines of any specific genre or sound. Her ever-evolving artistry allows listeners to witness firsthand the growth and maturity she undergoes with each new project.
Also Read: Take This Ultimate Taylor Swift Song Quiz Now!
Frequently Asked Questions (FAQs)
Now it's time to learn some common queries about Taylor Swift. 
1. What are the latest updates on Taylor Swift's career?
As of the latest updates, Taylor Swift has released her critically acclaimed albums "Folklore" and "Evermore," which showcase a departure from her pop sound and explore indie folk and alternative genres. She has also been re-recording her previous albums in order to regain control of her music catalog.
2. Are there any upcoming projects or collaborations for Taylor Swift?
Taylor Swift has announced that she will be releasing a re-recorded version of her album "Red" along with new songs, as well as an updated version of her album "1989." She has also collaborated with other artists such as Bon Iver, HAIM, and Ed Sheeran on various tracks.
3. How has Taylor Swift's image evolved over the years?
Throughout her career, Taylor Swift has transitioned from being known primarily as a country-pop singer to becoming one of the most influential figures in contemporary pop music. Her image has evolved from innocent and relatable teenage girl-next-door to embracing more mature themes and empowering messages in her lyrics.
4. Has Taylor Swift received any notable awards or achievements recently?
Yes, Taylor Swift continues to receive recognition for her work. Most notably, she won Album of the Year at both the 2021 Grammy Awards for "folklore" and the 2022 Grammy Awards for "evermore." She was also named Artist of the Year at the 2020 American Music Awards among other prestigious accolades throughout her career.
The Verdict
To summarize, Taylor Swift continues to mesmerize audiences with her latest albums and tracks. Through her empowering speeches and charitable endeavors, she has emerged as a catalyst for positive change within the entertainment industry.
From her impact on pop culture to her upcoming projects, Taylor Swift's evolution as an artist shows no signs of slowing down. Stay tuned for more updates on this iconic musician's journey.
Subscribe to Our Latest Newsletter
To Read Our Exclusive Content, Sign up Now.
$5/Monthly, $50/Yearly