Insider Updates On Ticketmaster: You Can't Miss The Juicy Secrets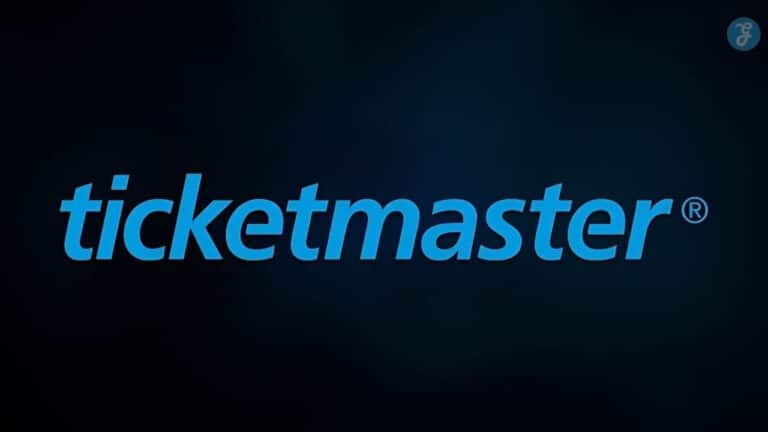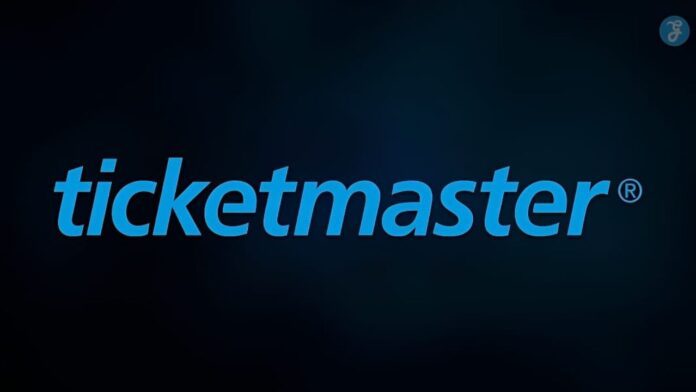 Listen to the Podcast:
Navigating the world of online ticket purchases, especially with major players like Ticketmaster, can seem daunting. With its status as a leading global platform for buying and selling tickets to concerts, sports events, and more, understanding Ticketmaster's policies is essential.
This article aims to demystify all you need to know about Ticketmaster – from safety measures and refund policies to recent updates and customer support. Let's delve into it!
Content Highlight
Ticketmaster has implemented several safety measures, including health checks, contactless entry, socially distanced seating arrangements, and venue-specific apps to ensure fan safety during live events.

Ticketmaster offers flexible ticketing options such as ticket transfers, exchanges, and a resale marketplace for fans who cannot attend an event. They also have a Verified Fan program to prioritize genuine fans over scalpers and bots.

Ticketmaster has a clear refund policy in place for canceled or postponed events. They also offer ticket insurance to protect against unexpected circumstances that may prevent attendance.

Stay updated on upcoming events and receive artist/event alerts through Ticketmaster's blog and subscription service to never miss out on tickets for your favorite performers.
Reopening Safely: A Guide for Fans
Ticketmaster ensures fan safety by implementing venue safety measures, socially distanced seating, contactless entry, and event entry requirements including health checks.
Venue Safety Measures
Taking into account the ongoing pandemic situation, Ticketmaster is doing everything possible to create a secure environment for fans and performers. Here are some of the safety measures they've put in place:
Implementing health check requirements: In line with various public health guidelines, attendees may need to show proof of vaccination or negative COVID-19 test results for event entry.
Utilizing contactless features: This includes ticketing options to reduce physical contact between spectators and staff members.
Ensuring socially distanced seating arrangements: Venues like the Madison Square Garden are meticulously planned out to ensure fans have adequate personal space during events.
Encouraging use of venue-specific apps: These not only ease ticket management but also provide up-to-date information on safety guidelines. For instance, fans attending USF games can manage their tickets through the South Florida Bulls mobile app.
Prioritizing sanitization and cleanliness: High-touch surface areas within the venues are regularly cleaned and disinfected.
Mandating face masks when necessary: While it may depend on the specific concert or event, employees at concert venues like Paycom Center might be required to don face masks unless they're fully vaccinated.
Socially Distanced Seating
Adapting to post-pandemic demands, Ticketmaster has taken significant strides in assuring fan safety during live events. Among these measures is the introduction of socially distanced seating arrangements at their venues.
This approach keeps groups who have arrived together close, while maintaining safe distances from others. Notably, this tactic was used in Taylor Swift's much-anticipated Midnights album tour where fans were comfortably spaced out without dampening the concert energy.
The implementation of these new seating plans demonstrates Ticketmaster's commitment to creating a safe and enjoyable environment for all attendees.
Building upon this initiative, potential ticket buyers can view detailed seating maps on the Ticketmaster platform prior to purchase. With transparent information about available seats and sections up for grabs, fans are empowered to make informed decisions that best suit their comfort levels and viewing preferences.
Additionally, these layouts give fans a sneak peek into what they can expect once they arrive at the venue – reducing uncertainties and leading to smoother overall event experiences.
Contactless Entry
Navigating the new world of live events, Ticketmaster has rolled out a streamlined contactless entry system. Prioritizing health and safety, this innovative approach aims to keep fans and performers safe during these challenging times.
The introduction of SmartEvent technology makes it possible for eventgoers to enter venues without having to engage with ticket scans or hand over their physical tickets. Utilizing digital ticketing not only reduces touchpoints but also speeds up the entry process significantly.
Tapping into your Ticketmaster app will grant you access smoothly, paving the way back towards enjoying memorable nights filled with music, sports, and entertainment under the safest conditions possible.
Event Entry Requirements and Health Checks
Event entry requirements and health checks are crucial to ensure the safety of fans attending live events. Here's what you need to know:
Proof of vaccination or a negative COVID-19 diagnostic test may be required for entry at some events.

Ticketmaster may have specific entry requirements for events they handle.

Fans attending live events are encouraged to familiarize themselves with the health and safety requirements in effect at the time of the event.

Entry requirements can vary for events at different venues, so it's important to check the specific guidelines for each event you plan to attend.

Some venues may require employees to wear face masks for concerts and special events unless they are fully vaccinated.

Thunder games at Paycom Center also have health and safety requirements in place.
Ticket Flexibility and Refund Policy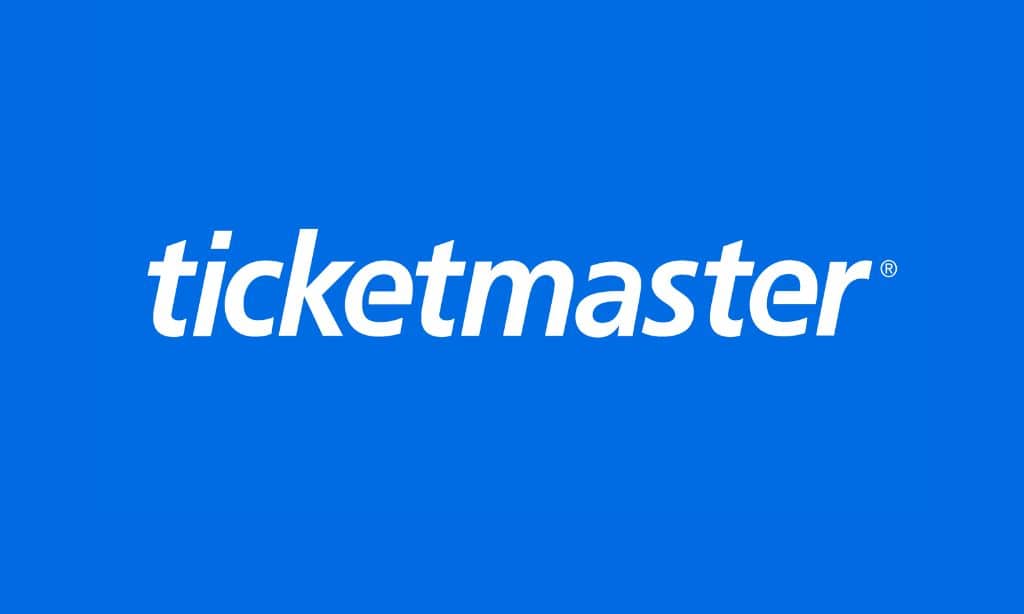 Ticketmaster offers flexible ticketing options, a comprehensive refund policy, and convenient resale opportunities. Whether you need to exchange tickets or want to sell them, Ticketmaster has got you covered.
Click here for more information on how Ticketmaster ensures a stress-free ticketing experience for all fans.
Flexible Ticketing Options
Ticketmaster offers a range of flexible ticketing options to cater to the needs of fans attending live events. Here are some key features:
Ticket Transfers: Ticketmaster allows fans to transfer tickets to friends or family members easily. Simply login to your Ticketmaster account, select the event, and transfer the tickets electronically.
Ticket Exchanges: In certain cases, Ticketmaster provides the option to exchange your tickets for another event within the same genre or artist. This allows you to attend an alternative event if your original plans change.
Resale Marketplace: If you cannot attend an event, Ticketmaster's resale marketplace lets you sell your tickets through a secure platform. This gives you the opportunity to recoup your costs and ensures that other fans can still enjoy the experience.
Verified Fan Program: Ticketmaster's Verified Fan program aims to make purchasing tickets fairer by prioritizing genuine fans over scalpers and bots. By registering as a verified fan through their website or app, you increase your chances of securing tickets for high-demand events.
Purchase Protection: With ticket insurance offered by Ticketmaster, you can protect yourself against unexpected circumstances that may prevent you from attending an event. Covered issues include illnesses, flight delays, or traffic accidents.
Refund Policy
Ticketmaster has a clear refund policy in place to address any concerns fans may have about ticket cancellations or changes. It's important to note that event organizers determine the guidelines for refunds, and they may only be allowed in limited circumstances based on the specific event.
If an event is postponed, Ticketmaster works closely with the organizer to determine whether it will be rescheduled or canceled. In case of cancellation, you can rest assured knowing that Ticketmaster has policies in place to ensure you receive a refund for your tickets.
It's always recommended to review the refund policy before making any ticket purchases so you are aware of your options in different scenarios.
Resale Options
Ticketmaster offers resale options for fans who are unable to attend an event and want to sell their tickets. Through Ticketmaster's verified resale platform, fans can list their tickets at the original purchase price, providing a secure and reliable purchasing option for other fans.
Additionally, if tickets purchased on Ticketmaster's resale platform do not sell, fans may have the option to exchange them for a different date. It's important to note that resale tickets on Ticketmaster are subject to a refund policy, ensuring that fans have flexibility in case plans change.
If you have purchased or are looking to sell resale tickets on Ticketmaster, you can refer to the company's FAQ section for more information and guidance.
Ticket Insurance
Ticket insurance is an important aspect of buying event tickets through Ticketmaster. This type of protection can offer reimbursement for 100 percent of the ticket price, including taxes and shipping charges, if you are unable to attend the event due to certain covered, unexpected circumstances.
It provides peace of mind knowing that your investment in tickets is safeguarded against unforeseen situations. While there may be additional costs associated with purchasing ticket insurance, it guarantees the right to cancel or refund the value of the ticket if needed.
So whether you're worried about getting sick or facing another unexpected hurdle, having ticket insurance ensures that you won't lose out financially.
Read Also: How Much Are Taylor Swift Tickets – Prepare to Be Shocked!
Upcoming Events and Artist/Event Alerts
Ticketmaster keeps fans updated with the latest information on upcoming events, including concert tours and artist/event alerts.
Latest Updates on Upcoming Events
Stay up to date with the latest updates on upcoming events through Ticketmaster. As the go-to platform for purchasing live event tickets, Ticketmaster provides regular updates and alerts regarding event status, refunds, and options.
In light of recent cancellations, postponements, and rescheduling of live events, it is crucial to stay informed about any changes that may affect your ticket purchase. Whether you're looking forward to a concert or another exciting live performance, Ticketmaster's blog offers valuable information on event updates so you can plan accordingly.
Additionally, with their mobile app available on Google Play, accessing and purchasing tickets has never been easier. Don't miss out on the important details – keep an eye out for the latest updates from Ticketmaster.
Artist and Event Alerts
Stay in the loop with the latest updates on your favorite artists and events by subscribing to Ticketmaster's artist and event alerts. With TicketAlert® emails, you can customize your preferences to receive notifications about upcoming shows, ensuring that you never miss out on tickets for your favorite performers.
Simply indicate your favorite artists, teams, or venues in the Subscriptions section of your Account Settings, and Ticketmaster will send you email alerts to keep you informed. Whether it's a highly anticipated concert or a sports event, these alerts help you stay up-to-date and discover new music while providing an easy way to secure tickets in advance.
Fan and Venue Safety
Fan and venue safety is a top priority for Ticketmaster, with comprehensive measures in place to ensure a secure and enjoyable experience for all attendees.
Importance of Fan and Venue Safety
Fan and venue safety is of utmost importance to Ticketmaster. With the ongoing COVID-19 pandemic, event organizers have implemented strict health checks and safety protocols to reduce attendees' exposure to the virus.
This ensures that fans can enjoy their favorite events with peace of mind, knowing that all necessary precautions are being taken. Ticketmaster is committed to working closely with venues and event organizers to implement measures such as socially distanced seating, contactless entry, and enhanced cleaning procedures.
These efforts are crucial in providing a safe and enjoyable experience for everyone attending live events.
Measures Taken by Ticketmaster
Ticketmaster has implemented several measures to ensure the safety of fans and venues. These measures include:
Enhanced cleaning protocols: Ticketmaster has increased the frequency and scope of cleaning at venues to maintain a clean and safe environment for fans.
Socially distanced seating: To promote physical distancing, Ticketmaster is implementing socially distanced seating arrangements, allowing fans to enjoy events while maintaining a safe distance from others.
Contactless entry: Ticketmaster has introduced contactless entry methods such as mobile tickets and digital barcodes to minimize physical contact during the entry process.
Health checks and event entry requirements: In accordance with local guidelines, Ticketmaster may require fans to undergo health checks before entering events. This can include temperature screenings or providing proof of vaccination or negative COVID-19 test results.
Collaboration with venues: Ticketmaster is working closely with venues to implement additional safety measures specific to each location. This collaboration ensures that venues are prepared and equipped to provide a safe experience for fans.
Potential Safety Measures
Ticketmaster is considering implementing several potential safety measures to ensure fan and venue safety.

Increased sanitization protocols, including frequent cleaning of high-touch surfaces such as handrails and doorknobs.

Implementation of social distancing measures inside the venue, with marked seating areas and limited capacity to allow for proper spacing between attendees.

The use of contactless technology for ticket scanning and entry to minimize physical contact between fans and staff.

Mandatory health checks or screenings before entering the venue, such as temperature checks or health questionnaires, to identify any potential COVID-19 symptoms.

Enhanced ventilation systems in indoor venues to improve air circulation and reduce the risk of airborne transmission.

Availability of hand sanitizer stations throughout the venue for fans to maintain good hand hygiene.

Encouragement of cashless transactions to minimize the exchange of physical currency and reduce touchpoints during purchases.

Educational signage and announcements reminding fans to practice proper hygiene, such as frequent handwashing and wearing masks when required.

Collaboration with local health authorities to stay updated on evolving guidelines and recommendations for live events.
Ticketmaster's Network and Partners
Ticketmaster is a leading ticketing platform trusted by fans worldwide, with a network of partners including artists, venues, and event organizers. Discover more about their extensive reach and valuable partnerships by reading the full article.
About Ticketmaster
Ticketmaster is the leading ticket sales and distribution company in the United States. With its extensive network and partnerships, Ticketmaster serves as a vital link between venues, artists, and fans.
As one of the top players in global e-commerce, they sell an impressive 15 tickets per second to events happening worldwide. Affiliated with Live Nation Entertainment, Ticketmaster has solidified its position in the entertainment industry.
However, recent scrutiny from the Department of Justice regarding their parent company's practices raises concerns about potential legal issues. Despite these challenges, Ticketmaster remains dedicated to providing a seamless ticketing experience for fans while continuously improving their services and addressing customer feedback.
Friends and Partners
Ticketmaster has established strong relationships with various friends and partners in the industry. Here are some key players:
ASM Global: Ticketmaster has expanded its partnership with ASM Global, ensuring that over 8 million fans who visit ASM's venues each year have easy access to sought-after live experiences in the United States.
NFL Ticket Exchange and SeatGeek: Authorized platforms for NFL ticket listings authenticate all tickets through Ticketmaster, guaranteeing the authenticity of tickets bought and sold.
Live Nation: Ticketmaster merged with Live Nation, creating a major force in the concert industry. This merger sparked a Senate hearing on consolidation in the ticketing industry following a controversial incident involving Taylor Swift concert tickets.
Tickets.com: Ticketmaster was involved in a lawsuit against rival company Tickets.com, which had received seed funding from Steven Spielberg. This legal battle highlights Ticketmaster's commitment to maintaining its position as a leading ticketing provider.
Ticketmaster App
The Ticketmaster app is your gateway to effortless live event experiences. As part of the Ticketmaster network and its trusted partners, this powerful app allows you to seamlessly buy, sell, transfer, and gain entry to millions of live events right at your fingertips.
With just a few taps, you can browse upcoming shows, secure tickets with ease, and even take advantage of the waiting room feature that helps manage high demand for tickets. Available for Android users on Google Play, the Ticketmaster app puts the excitement of experiencing your favorite artists and events in your hands.
So whether you're looking for the hottest concert or sports game tickets, download the Ticketmaster app today and let unforgettable memories begin.
Recent News and Updates
CNN recently provided coverage of Ticketmaster's operations and raised concerns about security and accountability, prompting the company to respond to past controversies.
CNN Coverage and Takeaways
CNN has provided extensive coverage of Ticketmaster's recent controversies, shedding light on the issues surrounding the ticketing giant. The news outlet has reported on the lawsuit filed by Taylor Swift fans, alleging fraud and antitrust violations.
This lawsuit has garnered significant attention, with nearly 400 more people joining in support. Additionally, CNN highlights that Ticketmaster's parent company, Live Nation Entertainment, is currently under investigation by the Justice Department for its practices.
These developments have sparked concerns over monopolistic behavior and transparency within the industry. With CNN's reporting, readers can stay informed about these ongoing issues and understand the implications they may have for ticket buyers and artists alike.
Concerns Over Security and Accountability
Security and accountability have been major concerns surrounding Ticketmaster in recent years. The company has faced criticism for its lack of transparency, especially during the ticketing process for high-profile events like Taylor Swift concerts.
Fans have raised questions about the fairness of ticket distribution and accused Ticketmaster of engaging in fraudulent practices. Additionally, there is ongoing scrutiny over the ownership of Live Nation Entertainment, Ticketmaster's parent company, with a current investigation by the Justice Department.
These issues highlight the importance of holding Ticketmaster accountable for providing a safe and trustworthy platform for fans to purchase tickets and attend events without any concerns or doubts about security.
Ticketmaster's Response to Past Controversies
Ticketmaster has faced its fair share of controversies in the past, including allegations of deceitfulness and anti-competitive practices. In response to these concerns, Ticketmaster has denied engaging in any anti-competitive behavior and has pointed out that they are operating under a consent decree with the Justice Department.
They have also acknowledged the need for improvements in their ticketing process and have apologized for specific incidents, such as the ticketing fiasco involving Taylor Swift. Despite these challenges, Ticketmaster remains committed to addressing fan concerns and ensuring a fair and transparent ticket-buying experience.
Customer Support
Ticketmaster offers excellent customer support through their @TMFanSupport Twitter account. They also have a comprehensive FAQ section on their website where you can find answers to common questions about ticketing, refunds, and event updates.
If you have any concerns or need assistance, Ticketmaster's dedicated support team is ready to help. Read more for all the information you need to know about Ticketmaster and make your live event experience hassle-free.
Contact Information for Customer Support
If you ever have any questions or need assistance with your Ticketmaster experience, their Fan Support team is there to help. You can reach them through various channels depending on the country of the event.
For events in the US and Canada, you can contact @TMFanSupport on Twitter, for UK events, it's @TicketmasterCS, for Mexico events it's @ServicioTM, and for events in Ireland it's @TMIrelandHelp.
These dedicated teams are available 7 days a week from 9AM to 11PM ET to provide support and answer any queries you may have. So rest assured that if you ever need assistance while using Ticketmaster services, their knowledgeable and friendly fan support team is just a message away.
Importance of Feedback and Stay Informed
Stay informed about the latest updates and policies from Ticketmaster to ensure a seamless event experience. Your feedback is crucial in helping Ticketmaster improve their services for fans like you.
Read on for more valuable information on Ticketmaster's network, upcoming events, safety measures, refund policy, and more.
CNN's Value of Feedback
CNN recognizes the value of feedback when it comes to understanding the impact and implications of Ticketmaster's actions. They understand that fans and consumers have a significant stake in the ticketing industry, and their input is essential for shaping its future.
By providing information and updates about Ticketmaster, CNN allows readers to stay informed about the latest developments in the industry. This enables them to voice their opinions, raise concerns, and be part of a larger conversation regarding market control and consumer protection.
With CNN's emphasis on staying informed and engaging with readers, they ensure that everyone has a chance to contribute to creating a fairer and more transparent ticketing system.
Staying Informed about Ticketmaster Updates and Policies
To stay informed about the latest updates and policies from Ticketmaster, it's essential to keep an eye on their official website and social media channels. By regularly checking these platforms, you can ensure that you don't miss any important announcements regarding upcoming events, ticket sales, or changes in policies.
It's also a good idea to sign up for Ticketmaster's newsletter or event alerts to receive direct notifications straight to your email inbox. Additionally, following credible news sources and industry publications can provide you with insights into any significant developments or controversies surrounding Ticketmaster.
Being proactive in staying informed will help you navigate the ticketing landscape more effectively and make informed decisions as a fan.
Frequently Asked Questions (FAQs)
It's time to discuss some FAQs on Ticketmaster.
1. What is Ticketmaster and what services do they offer?
Ticketmaster is a popular ticketing platform that offers a wide range of services for buying, selling, and managing event tickets. They provide access to tickets for concerts, sporting events, theater shows, and more.
2. How can I purchase tickets through Ticketmaster?
To purchase tickets through Ticketmaster, you can visit their website or use their mobile app. Simply search for the event you are interested in attending, select your desired seats or ticket options, and complete the checkout process by providing your payment information.
3. Can I sell my tickets on Ticketmaster if I am unable to attend an event?
Yes, Ticketmaster provides a resale platform called "TicketExchange" where customers can list their unwanted tickets for sale. This allows other fans to purchase them at face value or market prices set by sellers.
4. What are the latest updates from Ticketmaster regarding COVID-19 protocols?
Ticketmaster has been closely monitoring the evolving situation with COVID-19 and adheres to guidelines provided by health authorities and local governments. It is recommended to visit their website or contact customer support directly for the most up-to-date information regarding COVID-19 policies affecting events and ticketing processes.
Parting Words
In conclusion, Ticketmaster is the go-to platform for all your ticketing needs. With their latest updates on reopening safely, ticket flexibility, and venue safety measures, they prioritize the well-being of fans.
Stay informed by following their blog and take advantage of their customer support for a seamless ticket-purchasing experience. Trust Ticketmaster to keep you in the loop with the latest events and ensure your safety at every step.
Subscribe to Our Latest Newsletter
To Read Our Exclusive Content, Sign up Now.
$5/Monthly, $50/Yearly