Spain's Women Win World Cup, but Coach Vilda's Future Uncertain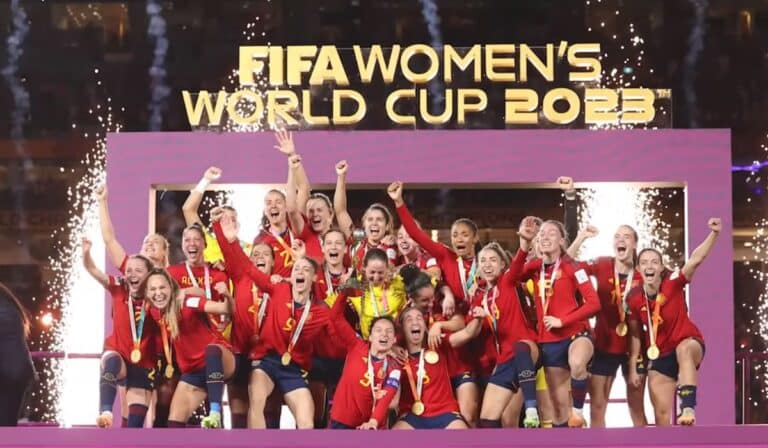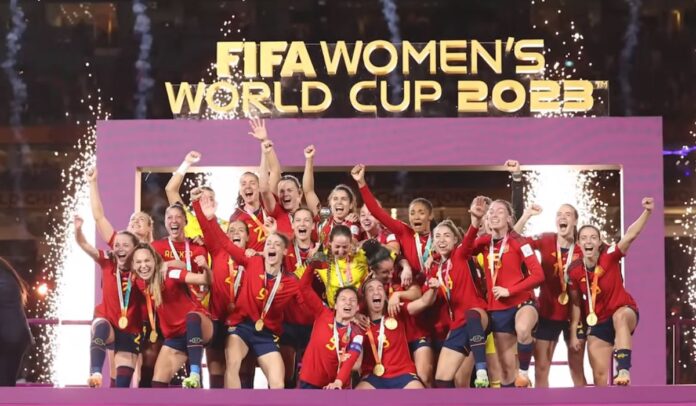 Jorge Vilda made history as he led Spain to their maiden Women's World Cup victory. However, the evening was bittersweet for the La Roja coach. Although he held the coveted trophy, the stadium was filled with jeers, and his team's reaction was noticeably lukewarm.
Only a few players gave him a celebratory pat, but none can argue that he hadn't achieved a significant milestone. Winning the World Cup is no small feat, and it stands as a testament against any criticisms that might come his way.
While Vilda's coaching techniques, character, and management style might not sit well with many, there's no denying the results he's achieved. His leadership was called into question when 15 of his players sent a letter to the Spanish federation (RFEF) voicing their concerns about his management. It's notable that 12 of these 15 players weren't selected for the World Cup held in Australia and New Zealand. The tension was evident when, after a quarterfinal victory against the Netherlands, only a single substitute player went over to celebrate with Vilda, leaving the coach amidst a sea of indifference.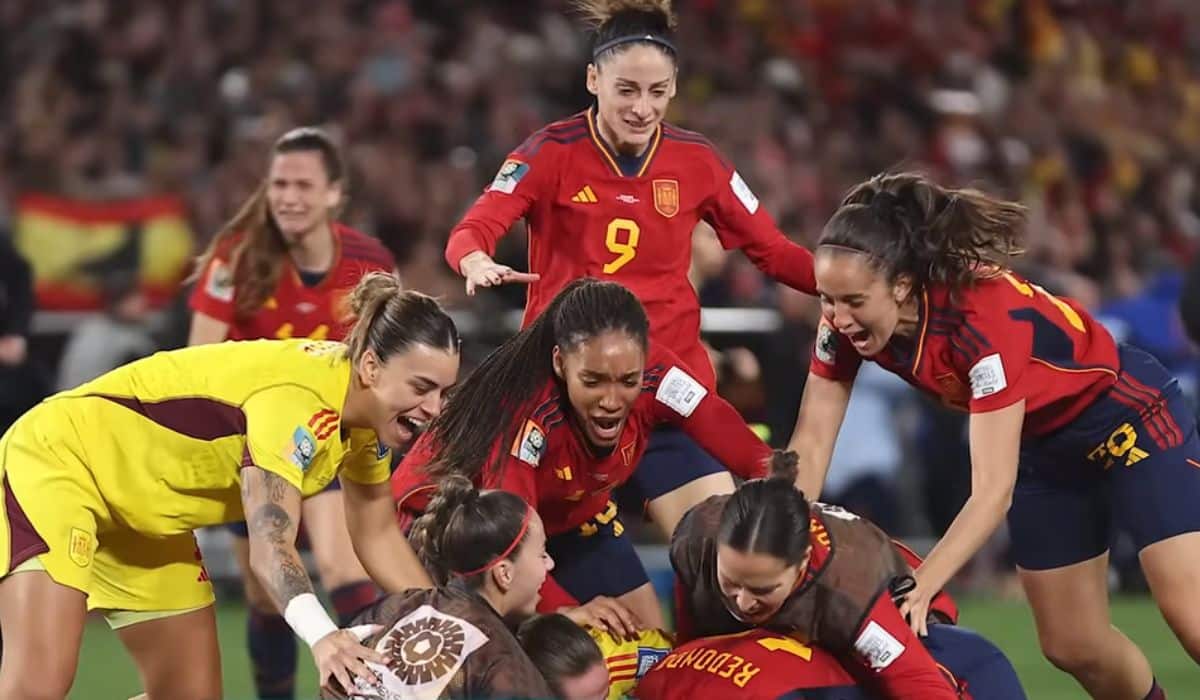 Jorge Vilda's journey to the World Cup title with the Spanish women's team had its fair share of challenges. After Spain's semifinal victory against Sweden, the team's celebration was noticeably distant from Vilda, a sentiment that persisted even after their 1-0 win against England in the Sydney finals. As the team danced joyously post-match, Vilda's attempts to join were met with indifference as the players turned away. The mood contrasted sharply when tennis icon Billie Jean King joined the festivities; every player eagerly gathered for a photo with her.
Vilda's rocky relationship with the team became public knowledge when 15 players voiced concerns to the Spanish federation (RFEF) last year. Despite these challenges, Vilda, whose father, Ángel, is a significant figure in the federation's women's department, received unwavering support from RFEF president Luis Rubiales. This decision led to a palpable division within the squad. It's worth noting that it's not uncommon for teams globally to perform exceptionally under coaches they may not personally resonate with. Vilda's situation seems to echo this dynamic.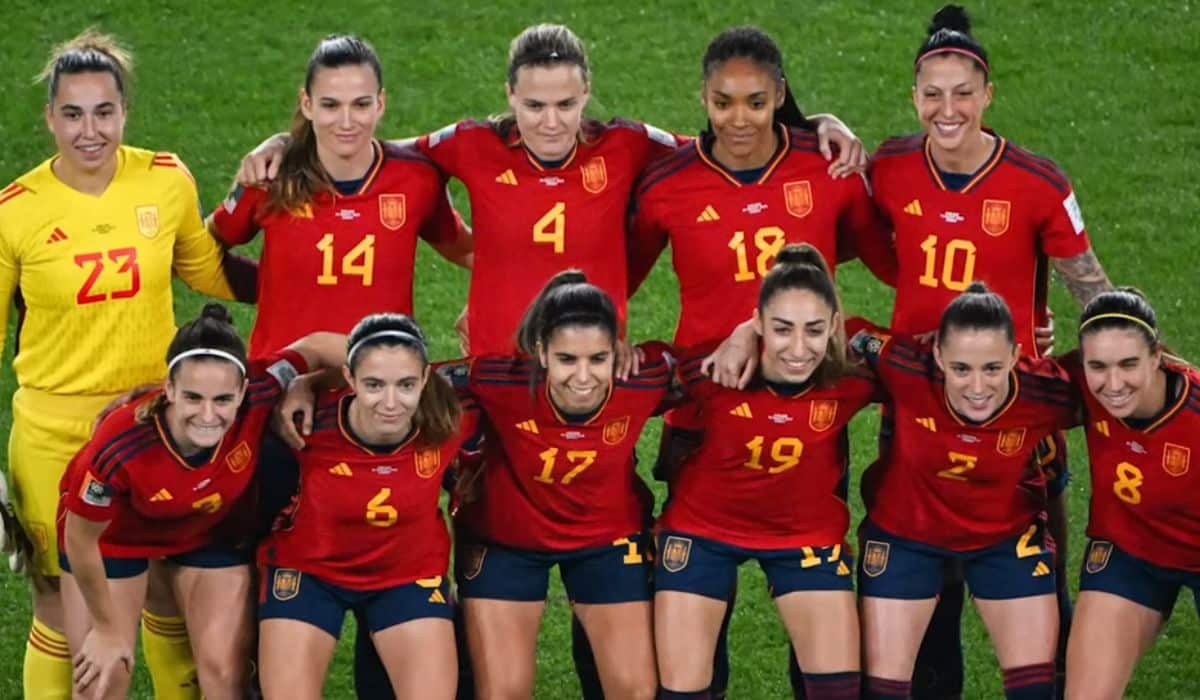 Aitana Bonmatí, a pivotal figure in Spain's midfield during the finals, highlighted the players' evolution and commitment. She expressed pride in how far the team had come, stating, "Today's performance was our declaration. We've grown, matured, and are no longer the same team from years ago. We're here to compete, challenge every move, and endure the pressure. This victory is a testament to our resilience."
Bonmatí also emphasized the significance of the trophy for inspiring future footballers, saying, "Winning this trophy sends a powerful message to the youth – they can aspire to be professional football players."
As celebrations got underway in Sydney following Spain's monumental victory, questions about the future relationship between Jorge Vilda and the newly crowned world champions began to circulate. While this triumph might pave the way for a fresh start, there's also a possibility that the underlying tensions could resurface, breaking the fragile peace of the tournament.
After the game, the RFEF tweeted support for the coach with "VILDA IN." However, this was met with mixed reactions, many of which countered with "VILDA OUT."
Teresa Abelleira, a midfielder for the team, sidestepped questions about Vilda during her post-match interview. She said, "It feels inappropriate to raise this topic on such a monumental day for Spanish football. I am overjoyed and don't wish to dwell on anything else."
Vilda, on his part, preferred to concentrate on the team's achievement. Speaking to the press, he said, "If all the challenges and hurdles were necessary for this crowning moment, then it was all worth it. We faced personal and management challenges, but athletically, we've reached heights we've never seen before. I'm thrilled that we're now world champions."
As Spain reveled in their victory, Rubiales stood firm beside Vilda, celebrating on the field with Queen Letizia. It seems his decision to back Vilda over the players has been vindicated by the victory.
Vilda's influence on Spain's success cannot be underestimated. He made challenging calls at critical moments, and they often proved to be the right ones. One of the most notable decisions was to sideline Alexia Putellas, the Ballon d'Or winner for two consecutive years (2021 and 2022). Even though she's considered one of the best players globally, Vilda decided against playing her in the World Cup final due to fitness concerns after her return from an injury. It was a brave move, but it paid off.
Moreover, Vilda showcased his tactical acumen by introducing 19-year-old winger Salma Paralluelo as a substitute in the quarterfinal and semifinal. She didn't disappoint, scoring vital goals on both occasions to pave Spain's way to the final.
While sometimes football teams succeed in spite of their managers, Vilda played a significant role in Spain's triumph. From strategy to player selections and substitutions, he was instrumental. Even if he isn't the most popular figure among the players, his contributions are undeniable. And it's worth pondering: if Spain managed to clinch the World Cup under such circumstances, imagine the heights they could reach with a completely united front.
Spain's players are clearly hungry for continued success. "We're here to make a mark," Abelleira declared. "Support us, and we'll achieve great things. The potential for women's football in Spain is enormous."
This might be Spain's inaugural World Cup win in women's football, but their prowess is evident at various levels. Spanish women's teams have clinched the titles in recent U20 and U17 World Championships, and their U19 team currently holds the European title. Their victories against England, Sweden, and the Netherlands showcased their game strategy: dominate possession and play with speed and breadth. Clearly, this team has both talent and potential, indicating a promising future.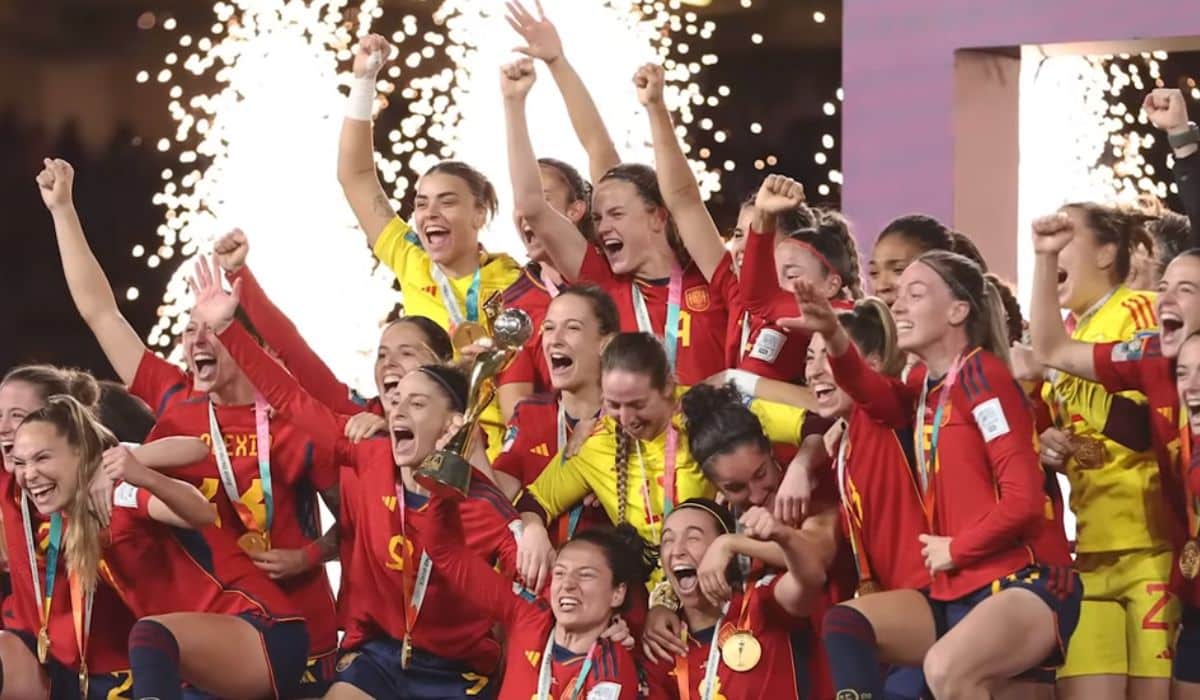 If Spain's rising stars continue on this trajectory, they might very well be the team to beat for the remainder of the decade. However, the evident discord within the senior team raises concerns for the long-term. Yet, despite the underlying tensions, Spain emerged as World Cup champions, proving that they can overcome odds and redefine what it takes to be world leaders.