SnapBlooms Online Flower: Farm Fresh, Affordable, Premium Flower at Your Fingertips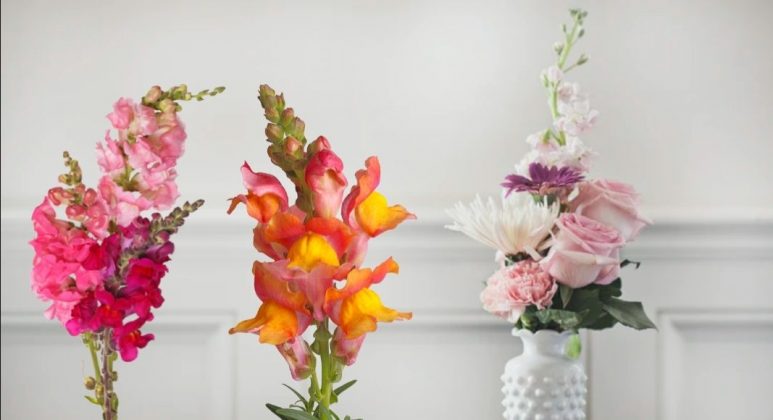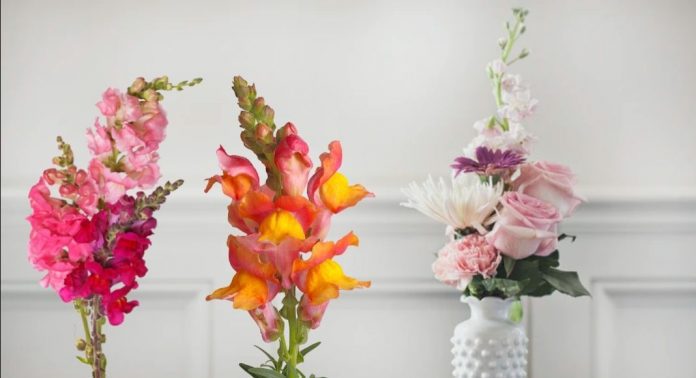 Flowers have been used by mankind in an uncountable number of ways since ages. And with everything else going online, flower shopping has also undergone drastic changes. Online flower delivery has become the new norm for a number of reasons, and local flower shops and florists are also adapting to this change.
Snap Blooms is one such online flower delivery service that collaborates with such local florists in every city and offers great benefits for both the florists and its customers.
How does Snap Blooms work?
As mentioned above, Snap Blooms collaborate with the local florists and flower shops of a city and brings them under the e-commerce system.
Snap Blooms has a huge collection of varieties and styles when it comes to flower bouquets and arrangements. Since they operate online, they don't need to hoard each and every item in a single store. When a customer chooses a specific item, Snap Blooms locates it in a shop nearest to the customer's address, and make arrangements to get them delivered to the customer. This way, Snap Blooms offers so many options for the customers.
By shopping from Snap Blooms, you also help a local business thrive, and contribute to their development.
Snap Blooms also offers same-day delivery options in case you need urgent delivery of fresh flowers.
What are the advantages of online flower delivery services like Snap Blooms?
There are numerous advantages of online flower delivery services. Some of the most notable ones are:
1. Fast and convenient:
Online flower delivery services like Snap Blooms are extremely convenient and easy to use. Just go through the online catalogue and place your order from the comfort of your home. Get awesome flowers delivered to your doorstep or send them to your family or friends in any city of your choice, without any extra charges. Yes, Snap Blooms offer free delivery on all orders.
2. Lots of options:
As mentioned earlier, you get a lot of options with online florists. A brick-and-mortar store cannot possibly stock so many varieties in their limited inventory space and the fear of the flowers going bad. But this is not a problem in online shopping, thanks to an intricate network of numerous flower shops!
3. Quality assurance:
Online florists like Snap Blooms also ensure that every order reaches you in perfect condition. When your flowers are coming from a city far away, there are chances that the flowers might get damaged, dried up, or wilted during transit. But Snap Blooms actually sends your flowers from a nearby location to your address. This ensures less transit time and totally fresh and lively flower delivery every time.
4. Customization and comparison:
You can also customize the flower bouquets and floral arrangement as per your choice. Snap Blooms offers a customization facility on all orders. Besides, browsing through multiple products and comparing them with one another is another advantage. Take as much time you need, no one will rush you, or try to influence your decision-making process with unsolicited advices. So, it offers a great shopping experience.
5. Add-ons for special occasions:
You can also add suitable extra items, or add-ons with your floral orders. Want to impress the girl on your first date? Get a box of chocolate add-on with the bouquet of Orchids. Got little brother's birthday coming up? Add some balloons with a big arrangement of Sunflowers and Roses to make him extra happy. Attending a funeral? Why don't you get a fruit basket along with the flower arrangement? You can buy all of them, and a lot more on Snap Blooms itself.
6. Great services
Finally, Snap Blooms is known for its exceptional services. It's highly efficient customer care services take care of customer complaints (if any) within hours and ensure the best flower shopping experience for you.
Varieties offered by Snap Blooms:
Snap Blooms offer hundreds of designs in flower bouquets and floral arrangements. Popular flowers include Rose, Sunflower, different types of Orchids, Gerbera, Hydrangea, Carnation, Lily, tropical flowers, Chrysanthemum, Gladiolus, and a lot more. Snap Blooms also cater to different occasions and offer collections for 'Birthday Flowers', 'Anniversary Flowers', 'Mother's Day Flowers, 'I'm Sorry Flowers', 'Good Morning Flowers', 'I Miss You Flowers', 'Congratulations Flowers', 'Get Well Soon Flowers, and more.
Subscribe to Our Latest Newsletter
To Read Our Exclusive Content, Sign up Now.
$5/Monthly, $50/Yearly