The Ultimate Guide to the Simplest Cars Ever Made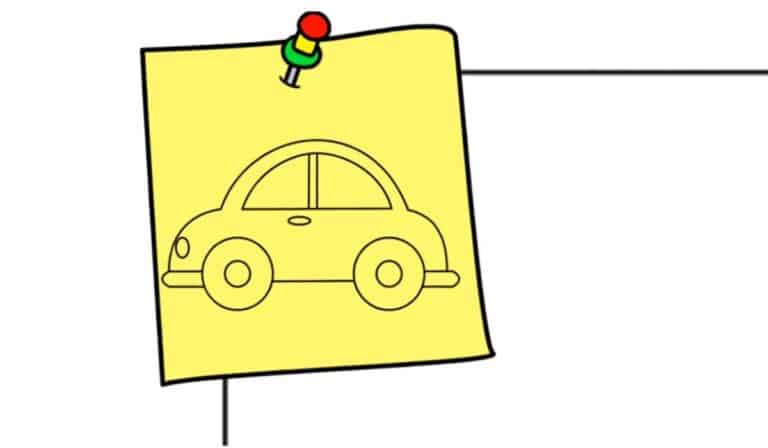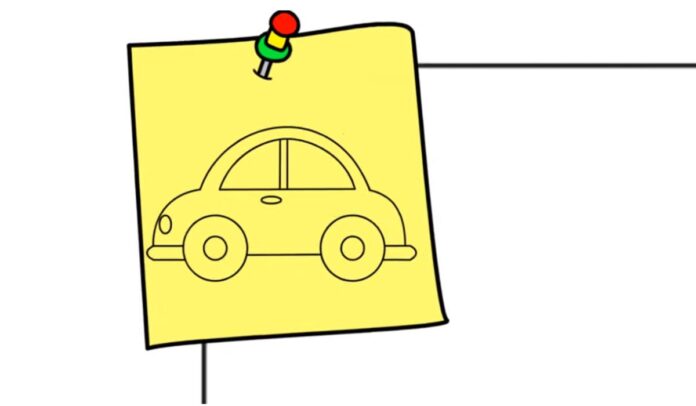 In the world of luxury and the Simplest Cars Ever Made, where lavish features and high-end tech are the norm, the Mercedes-Benz S-Class stands out. But isn't there beauty in simplicity?
Post-World War 2, simplicity was the name of the game. Car manufacturers aimed for basic designs, ensuring their vehicles were affordable for the masses. Over the years, as times changed, so did the perspective on simplicity. By the 21st century, simplicity became a sought-after trait, especially for car enthusiasts.
Let's journey back and rediscover some post-war automobiles, ranging from budget-friendly to thrill-inducing, that championed the art of simplicity.
Citroën 2CV (1948)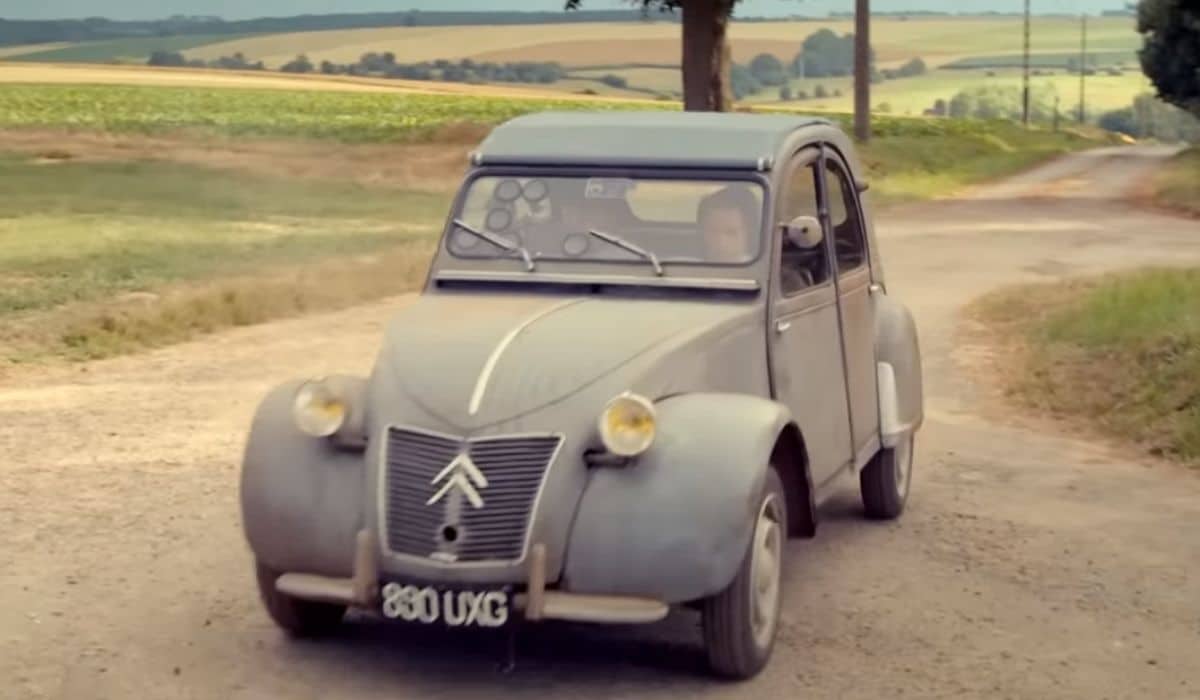 Citroën's 2CV was the epitome of simplicity, a testament to the company's dedication to creating an affordable, no-frills vehicle. Imagine this: Pierre-Jules Boulanger, the head honcho at Citroën back in 1938, described his vision for the car as a "four-wheeled bicycle." He saw it as the perfect replacement for bikes, motorbikes, and even horse carriages.
Read More: World's Best Sedan Car
Although World War 2 put the brakes on the launch of its precursor, the TPV, the spirit of simplicity lived on in the 2CV, which made its debut in 1948. The early models sported a modest 9bhp engine, a canvas roof that spanned the length of the car, and front windows that, believe it or not, flipped upwards. Why? Well, back in the day, French regulations required drivers to stick their arms out to signal turns. These quirky pivot windows were a cost-effective solution before turning indicators became mainstream. Even as the 2CV eventually adopted indicators, the iconic windows remained a feature until 1990. Oh, and that hole in the grille? It wasn't just for looks – you could actually fit a starting-handle there if needed!
Chevrolet Corvette (first generation, 1953)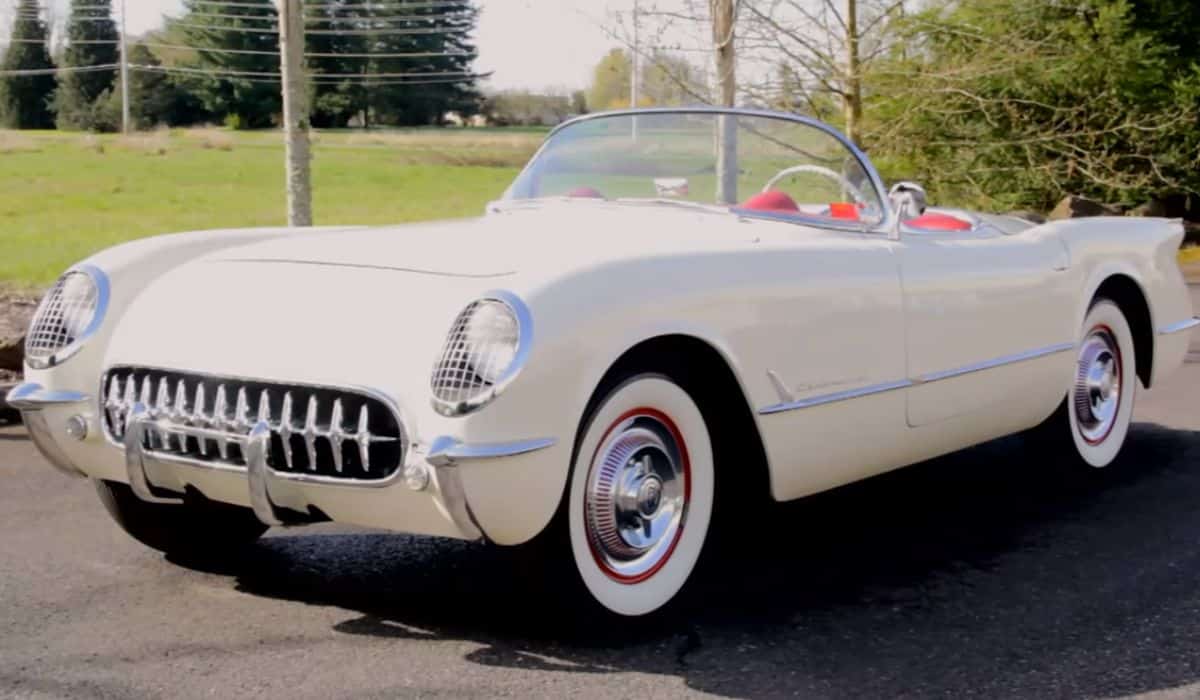 The first-generation Chevrolet Corvette is a real gem – rare, beautiful, and holds a significant value. Underneath its sleek fiberglass exterior, it initially housed the tried-and-true Blue Flame straight-six engine, which Chevrolet had been using for years in various models, even in their pickup trucks. While it originally came with a two-speed automatic transmission, Chevrolet spiced things up later by introducing a V8 engine and a manual transmission to the mix.
Messerschmitt Kabinenroller (1953)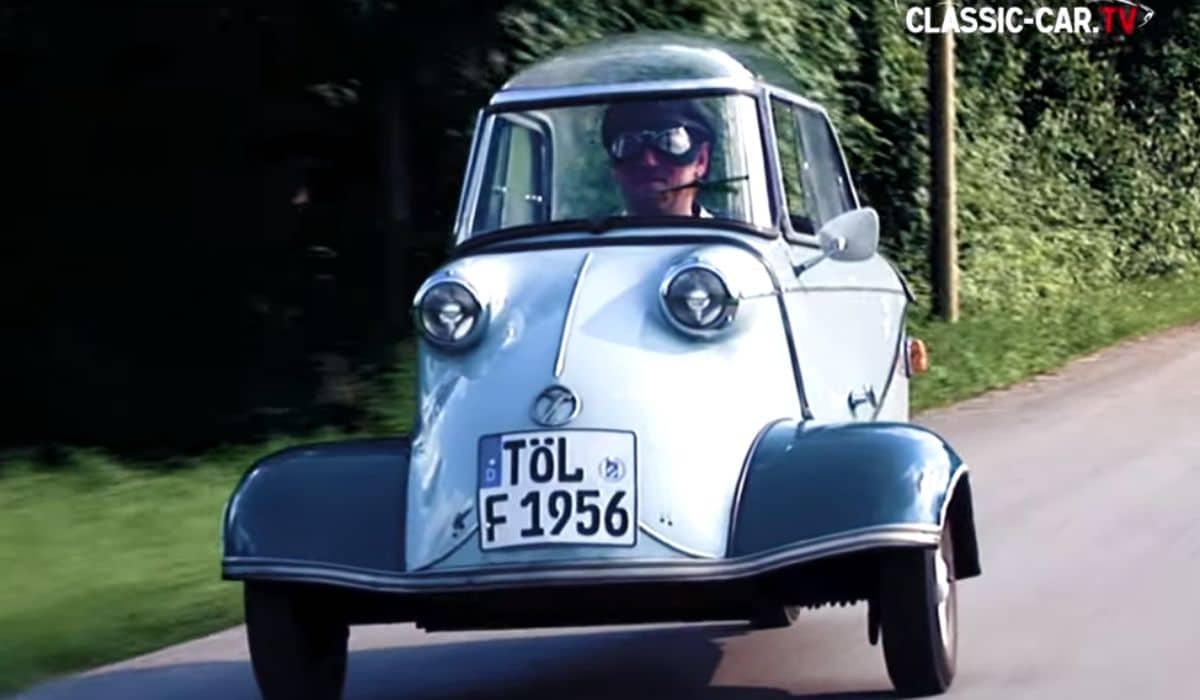 The KR175 and KR200 models by Messerschmitt, with the former showcased in the picture, were quite the unique rides. They featured seating for two in a single line, a clear Plexiglas roof, and just three wheels. As for power, it relied on a basic two-stroke, single-cylinder air-cooled engine. Interestingly, some versions had the driver rev up the engine using a twist grip right on the steering bar. However, by 1964, production came to a halt. Messerschmitt pivoted back to the aerospace sector, and those in the market started leaning towards slightly bigger compact cars.
BMW Isetta (1955)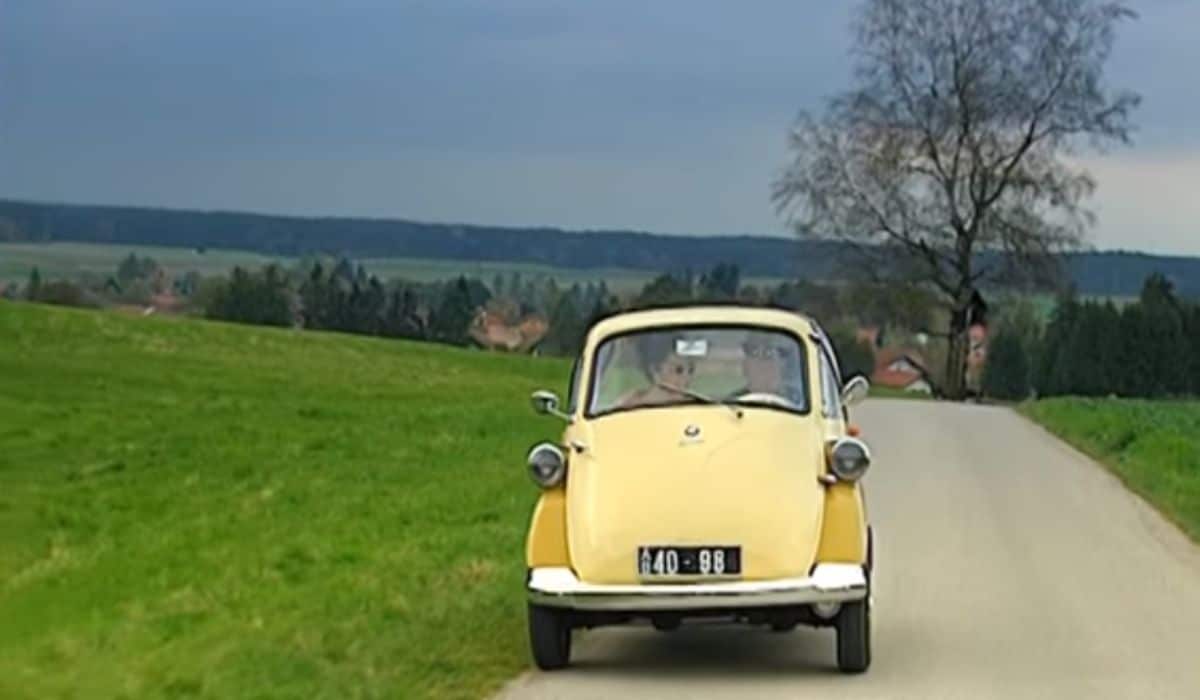 The Isetta, originally crafted by the Italian company Iso, saw its most renowned version developed by BMW in 2020. While BMW retained its iconic design, notably the front-hinged door, they gave it a bit more punch with a 12bhp single-cylinder four-stroke engine, which was borrowed from one of their motorcycles. They didn't stop there – BMW also spruced up its looks, moving the lights higher up on the front.
Read Also: Best Used Sleeper Car Alternatives
And here's a fun tidbit: the Isetta was one of those "bubble cars" that made you wonder, "Is it a motorcycle or a car?" In fact, some versions made for the English market sported just three wheels, a clever move to benefit from a lower tax bracket.
Fiat 500 (1957)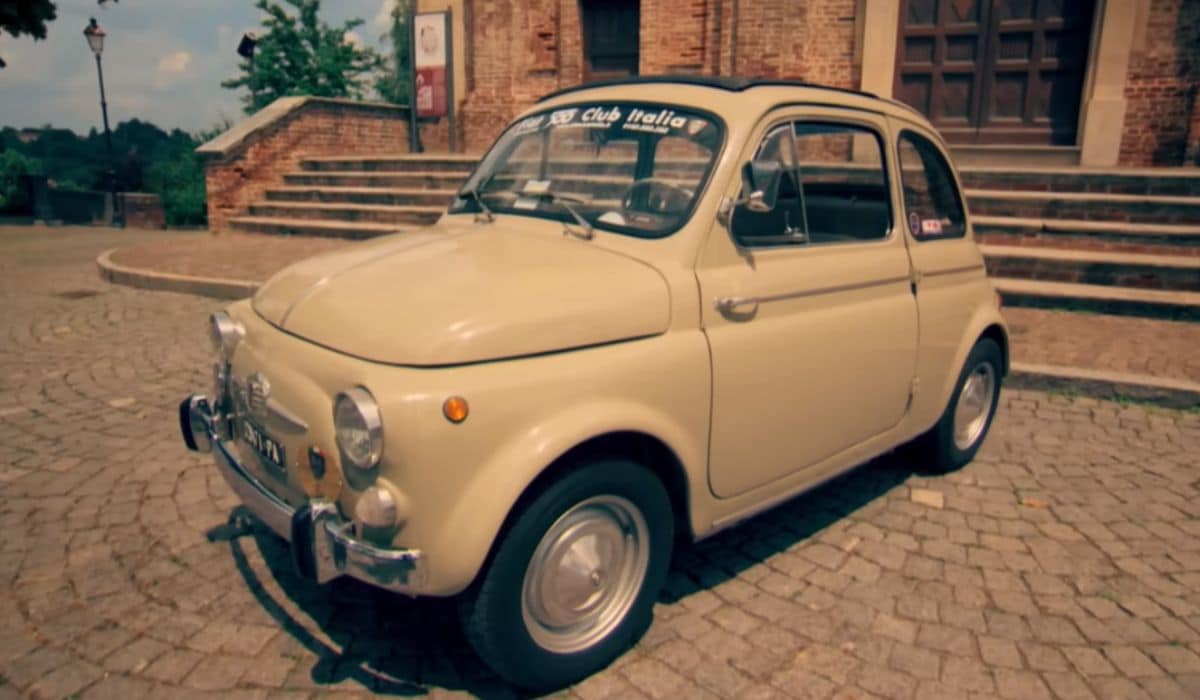 When Fiat set out to design the 500, they had a clear goal: create a vehicle that sat comfortably between a moped and a family car. With weight and cost as top priorities, the legendary engineer Dante Giacosa, who lived from 1905 to 1996, had an innovative idea. Making the 500 front-wheel drive was off the table, so he decided to place the drivetrain right behind the passenger area. This smart move not only cut down on size by removing the need for parts like the driveshaft, but also reduced the weight. Under the hood, Giacosa chose an air-cooled two-cylinder engine, which churned out 13bhp in the initial models. And to further cut costs? He opted for a pull-type starter.
By 1975, production of the 500 came to a halt. But Fiat wasn't done with simplicity. Its successor, the 126, was straightforward and gained such a loyal following that it continued production in Poland until 2000. And for those curious about how the 500 looked? Check out the photo of the 500R.
Austin Seven/Morris Mini-Minor (1959)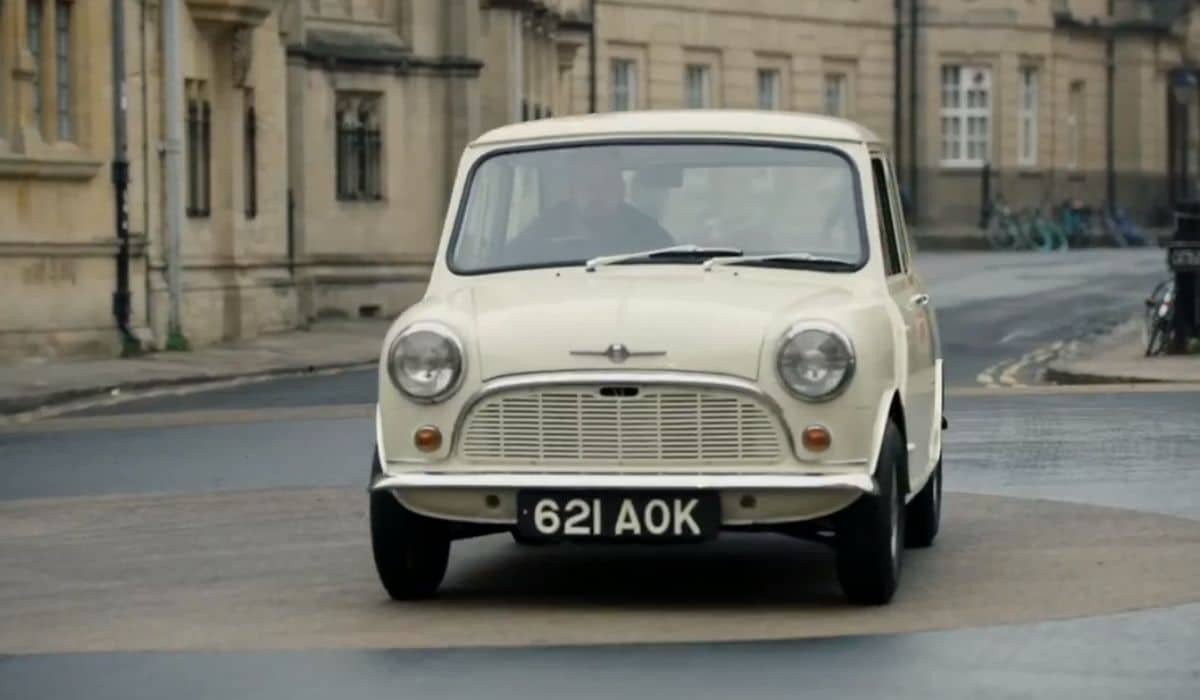 What more can be said about the iconic original Mini? Dreamed up by the visionary Sir Alec Issigonis, who lived between 1906 and 1988, the Mini was a refreshing alternative to the wave of bubble cars popping up in the UK and beyond. Recognizing the appeal of compact cars, Issigonis cleverly designed the Mini by positioning the four-cylinder engine right atop the four-speed manual transmission, rather than placing them side by side. Plus, a nifty touch was having them share the same oil.
Issigonis was all about efficiency. He wanted the Mini to be not just easy to drive, but also straightforward to assemble. That's why the Mini sports a speedometer smack dab in the center of the dashboard. This clever placement meant there was no need to produce different dashboards for cars depending on which side the steering wheel was on. The beloved Mini's production sadly wrapped up in 2000.
Renault 4 (1961)
While many liken the Renault 4 to Citroën's 2CV, they're actually chalk and cheese in terms of their origin stories. Sure, the 2CV was developed as a step up from basic transportation, but Renault's chief, Pierre Dreyfus (who lived from 1907 to 1994), had a different vision for the 4. He saw it as the car world's answer to a pair of jeans: affordable, adaptable, and, most importantly, long-lasting.
Launched in 1961, the Renault 4 was ahead of its time. It sported a spacious hatch and foldable rear seats, features that many of its rivals hadn't caught onto yet. The car predominantly came with front-wheel drive, though a few four-wheel-drive models were crafted by Sinpar. To keep the design sleek and costs down, it had windows that either slid horizontally or didn't open at all. And its unique shift linkage – which went through the firewall, over the engine, and into the transmission – was an exercise in cost-effective innovation. Although production ceased in 1994, you can see glimpses of its legacy in the contemporary Kangoo van.
Trabant 601 (1964)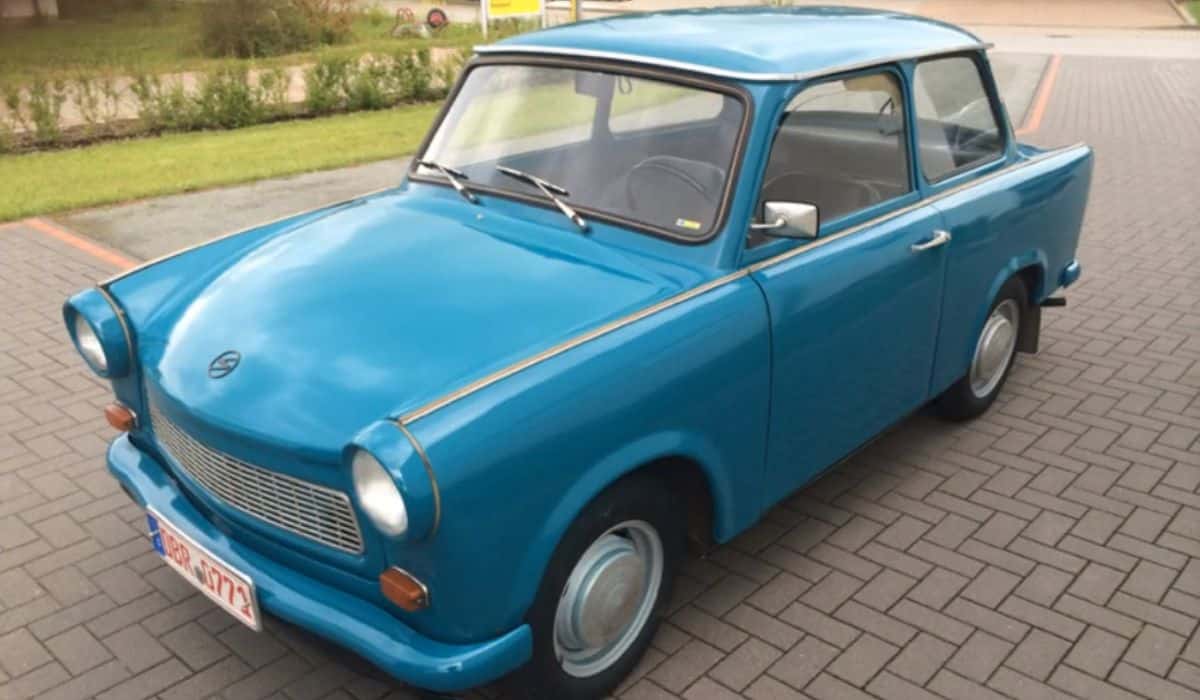 The Trabant 601, intended to succeed the 600, was the go-to budget vehicle for many Eastern European countries. Its simplicity was its hallmark, being the basic choice in the automotive world of the time. Instead of the more modern four-stroke engines, it ran on a straightforward two-stroke, two-cylinder engine. Its body panels? Crafted from Duroplast. But in 1990, there was a shift. The Trabant was upgraded to include a 1.1-litre four-stroke four-cylinder engine, borrowed from the Volkswagen Polo.
Interestingly, 1990 was also the year Germany reunited. With this reunification, East Germans found themselves able to exchange their former currency for West German marks—and at quite a favorable rate. Many promptly hit the dealerships, snapping up VW Golfs. This surge in new purchases left the Trabant in the dust, causing sales to plummet and leading to the end of its production in 1991.
Porsche 914 (1969)
Volkswagen's air-cooled flat-four engines are famously simple, but the Porsche 914 takes the cake, especially considering it's a car made for enthusiasts. What sets it apart? It delivers impressive handling, commendable performance, and a unique design, all without the usual intricacies typical of sports cars. And while a few 914s sported a flat-six engine, most came with the ultra-reliable flat-four, which, humorously enough, you could probably patch up with just a stick and some gaffer tape.
AMC Gremlin (1970)
The 1970s in the U.S. didn't see many cars that fit the "basic" tag, but the AMC Gremlin surely came close. Designed as an answer to the economical cars pouring in from Europe and Asia, AMC's goal was clear: keep the price tag attractive.
Launched on April 1, 1970, and borrowing some of its design from the Hornet, the Gremlin kept things simple. It came with just two seats as standard. If you needed to fit in a third person, you'd have to shell out a bit more for an additional folding rear seat. Unfortunately, this two-door model didn't quite resonate with consumers – with only 872 units sold in 1970, AMC decided to pull the plug on it after the 1971 model year.
Lada Niva (1977)
In the early '70s, Russian officials had a unique vision. After deciding against a Jeep-inspired soft top off-roader, they reportedly pitched an idea to Lada: "How about combining the sleekness of a Renault 5 with the ruggedness of a Land Rover chassis?" If you glance at the Niva from the side, you'll see that's pretty much what Lada delivered. They took the charm of a city hatchback and beefed it up, ready to tackle the challenging Siberian terrains. And being a Lada, they ensured the design remained uncomplicated right from the start.
Debuting in 1977, the Niva was equipped with a Fiat-inspired four-cylinder engine, coupled with a sturdy four-wheel drive system. Remarkably, as of 2020, the Niva is still rolling off production lines, standing as one of the most straightforward cars available globally.
Fiat Panda (1980)
When we glance back at the economy cars of the early 1980s, many seem pretty basic, especially compared to today's standards. But the first-generation Fiat Panda truly epitomized simplicity. Its design was sleek yet uncomplicated, and its interior stripped back to the essentials. Still, there's something enduring about simplicity; the Panda remained largely unchanged in appearance until 2003.
Ford Festiva (1986)
In the 1980s, one of the most basic yet charming cars available in the United States hailed from the other side of the Pacific. Known to many as the Ford Festiva, this compact hatchback was initially a product of Mazda's ingenuity from 1986 onwards. Later on, Kia took the reins in its production. With its affordable price tag, the Festiva was a delight for many, though it was often teased for its leisurely pace, thanks to its 1.1-liter engine that only mustered 48bhp.
Land Rover Defender (1990)
Contrary to popular belief, the Land Rover Defender didn't make its debut in 1948. Instead, it was introduced in 1990, evolving from the 90/110 that came onto the scene in 1983. At its launch, the Defender was simple, yet not out of place, given the variety of straightforward off-roaders available back then. However, while its counterparts gradually vanished or modernized, the Defender stood its ground. Even into the 2010s, it remained one of Europe's most rugged vehicles, and its lack of refinement only added to its unique charm.
Lotus Elise (1996)
Lotus has always celebrated the beauty of simplicity in its car designs, even when competitors beefed up their models. While others, like the Porsche Boxster, ventured upscale, Lotus remained committed to its core philosophy for the Elise: keep it light and simple. The Elise's standard features might seem minimal, but that's because its true value, exceptional handling, isn't something you can easily list out on a spec sheet. Imagine this: a sleek Series 2 model showcasing the very essence of Lotus.
Daewoo Matiz (first generation, 1998)
Daewoo aimed for simplicity with the first-generation Matiz, given its ambition to market the car in numerous countries, from Belgium to Uzbekistan. At its launch, the Matiz borrowed from its heritage, sporting a modified version of its predecessor's 0.8-liter engine. Interestingly, the design wasn't original either; it was inspired by the 1993 Lucciola concept from Italdesign, which Fiat had previously passed on.
Dacia Logan (2004)
When Renault set out to create the first-generation Dacia Logan, it had three clear objectives: to be modern, reliable, and affordable. Design aesthetics took a back seat. In Romania, the Logan was tasked with succeeding the long-standing Renault 12 variants, which had been around since 1969. Meanwhile, in countries like France, the goal was to offer drivers, who typically went for used cars, a fresh option straight out of the showroom.
This ambitious plan led to one of the most straightforward car designs of the 2000s. The Logan kept electronics to a basic level and leaned on several parts directly from Renault's inventory. Its straightforward design was not just efficient, but also cost-effective to manufacture. By sticking to this approach across their range, Dacia struck gold. Today, it stands as a major success story within the Renault-Nissan alliance, with over 4 million Logans driving off the lot.
Nissan Frontier (2004)
The Nissan Frontier is like that old-timer who's seen it all. If it were a person, it'd be ready to get behind the wheel with a U.S. driver's license. While European drivers were introduced to a new Navara in 2014, Nissan continued to sell the older generation in the American market. It stands as the senior truck in its category and is among the eldest of new cars available, regardless of design. Age doesn't always equate to simplicity, but the Frontier, with its 16 years and counting, boasts fewer electronics than its peers, which some might say is a good thing—less tech, fewer potential issues.
The Frontier feels like a nostalgic nod to the past, but Nissan isn't aiming to set records for its longevity. They've announced an upgraded Frontier, packed with modern tech, set to hit the market in 2021.
Jeep Wrangler (JL generation, 2017)
While the fourth-generation Jeep Wrangler boasts a touchscreen infotainment system and various electronic driving aids, it still holds onto its rugged simplicity. Unique features like removable doors and top, as well as a foldable windscreen, showcase its distinctive character. Retaining its body-on-frame design and solid axles, the Wrangler stands out as a genuine off-roader, making it feel somewhat out of place, yet undeniably authentic, in the 2020 automotive landscape.
Caterham Super Seven 1600 (2020)
For those who truly appreciate the beauty of simplicity in cars, the Caterham Super Seven 1600 is a must-see. Drawing inspiration from some of Caterham's earliest models, this car shuns excess features that might compromise the purity of the drive by adding unnecessary weight or distractions. Sporting a tubular steel chassis, the Super Seven 1600 can be purchased fully assembled or as a DIY kit. Behind the classic wood-rimmed three-spoke wheel (sans power assist) and surrounded by old-school analogue gauges, drivers are powered by a straightforward 1.6-liter four-cylinder engine from Ford.
Modern perks like ABS and traction control, which are commonplace in 2020, are notably absent in this model. Still, its driving experience is so exhilarating that Autocar remarked it's a joyride that few other vehicles can match, especially for true driving aficionados.
Subscribe to Our Latest Newsletter
To Read Our Exclusive Content, Sign up Now.
$5/Monthly, $50/Yearly