Significance of Wearing Party Wear Sarees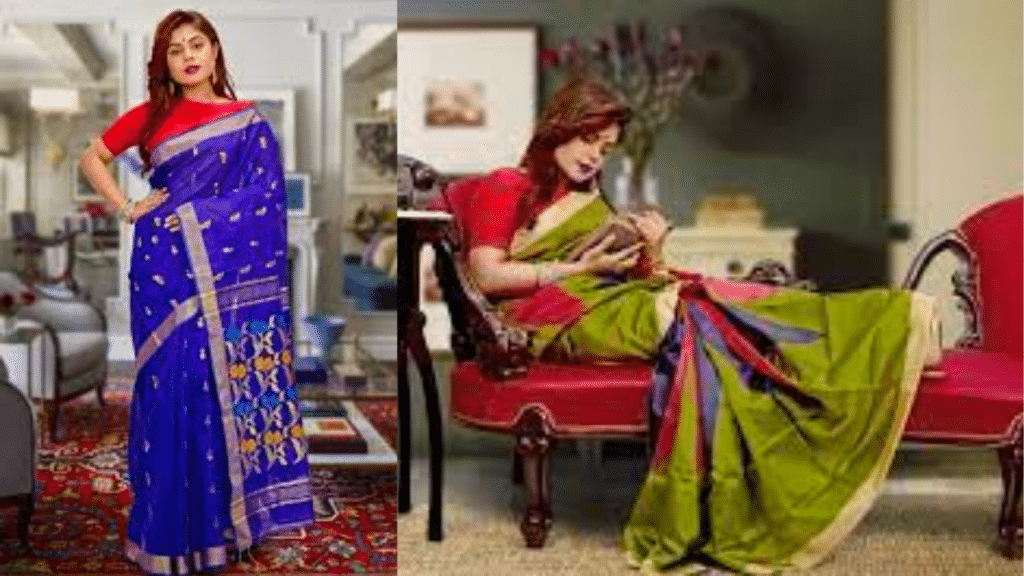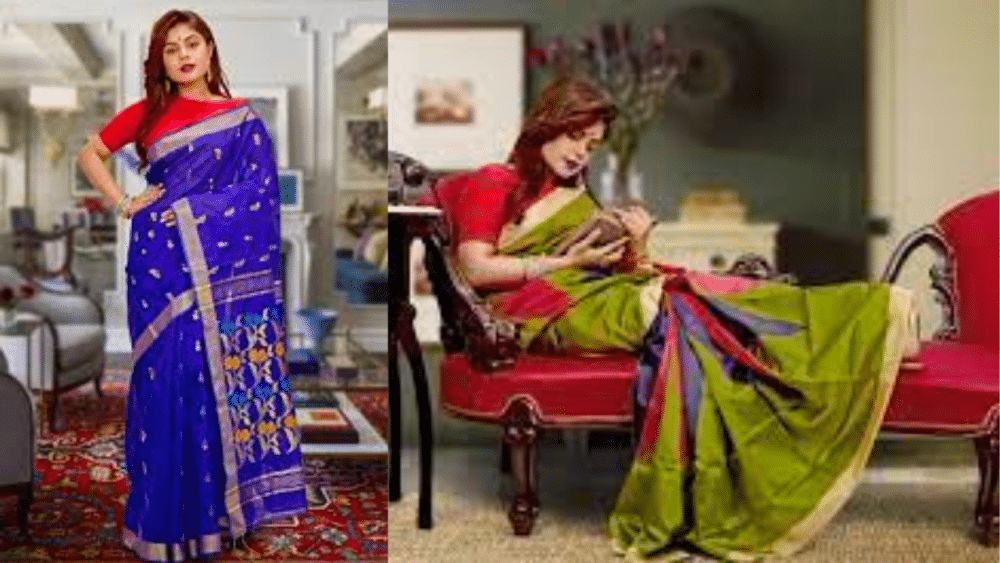 In India, ethnic dress serves as a visual expression of the vast array of different cultural preferences. Because ethnic clothing is so popular among Indian women, many options are accessible, including wholesale Kurtis, dresses, salwar suits, and lehenga cholis, among other items. The chance to view women/girls dressed in a variety of traditional clothes may be found at every Indian gathering. Every woman is perplexed by the issue of which outfit is the most flattering on her. In fact, sarees are the only clothes that can claim to be at the top of all of these categories at the same time: aesthetics, elegance, charm, design, and so on. The fundamental reason for this is because sarees were among the first clothes to exist in Indian traditional culture, having appeared as early as the 15th century. Sarees are the sexiest piece of apparel ever created, and no other clothing has ever come close to matching them.
The sari is one of the most widely worn and well recognized traditional Indian clothes globally. Wearing a saree is the most elegant and beautiful method to display the grace and beauty of Indian women. Sarees from India have been a staple of the fashion industry since the time of the Mahabharata, and their popularity has only grown in recent years. Instead, it has risen to become one of the most popular fashion trends among members of the Generation Z generation.
The sari has undergone a tremendous metamorphosis since it was first introduced in India. In terms of fashion and lifestyle trends, the sari is one of those clothes that never ceases to evolve with current fashion and lifestyle trends. This is why you'll find it in every Indian household, from grandma's cabinets to her granddaughter's wardrobes.
The Cultural Importance of the Saree in India
Indian design and style have always been able to live peacefully with its diverse population, castes, groups, and faiths, thanks to the country's cultural and religious diversity. SAREE is one of those items that will never go out of fashion.
Stunning sarees can be found everywhere in India, from Kerala in the south to West Bengal in the east, and no matter where you travel, you will find women wearing them. Ladies in Bihar, Punjab, Uttar Pradesh, and Assam may also be seen wearing saris in a similar manner. Although the beauty and elegance of these sarees may differ in look, they are all of a similar degree of sophistication in terms of design.
There is nothing more eye-catching than an Indian sari, and nothing can compete with it in terms of elegance and beauty. Stunning in their own right, they can convert any woman into an eye-catching presence at any event.
Wear a saree to maintain the traditional look:
A saree is the most excellent choice if you want to maintain a traditional aesthetic while yet appearing stunning and elegant.
The Best Option Is Always the Best Option:
If you're attending a friend's wedding or attending a business conference, there is no better way to dress than in an expertly designed sari.
There are no restrictions on what you may achieve:
From the traditional Kanjivaram to the more modern silk sarees, sarees are available in various designs and patterns to choose from.
 Diverse coverage keeps me entertained:
In Indian culture, a sari is a piece of clothing that can be draped in an unlimited number of various ways, allowing you to create an array of diverse looks from a single piece of fabric. Females may find it enjoyable to experiment with different methods to style their hair at any given moment, depending on their mood and the occasion. When you change your appearance in this manner, you'll be more willing to experiment with other saree patterns.
Strive to be outside the box:
If you wear the same saree many different ways, it might have a number of different looks on you. Dhoti-style sari blouses may be dressed up or down by pairing them with a Western-inspired top for a more modern appearance. If you're wearing a sari, you can consider wearing a colorful shirt to contrast the stitching. Salwar kameez, emphasizing the contrast of pastel colours, gives a stunning and sophisticated look. In the end, you have the complete flexibility to design a solid or ethnic look for any event you want.
 The irrespective physical constitution of the universe:
SAREES are versatile dresses that may be worn in a variety of ways. It may be worn by anybody of any gender. This is the only article of clothing that can be customized to match your own body shape and size, unlike other types of clothes. Whether you're slim or plus size, you may style your saree in a manner that flatters your form. The saree is the embodiment of Indian beauty and charm since it is the only article of clothing that a woman would ever hesitate to put on in public.
You should feel free to wear your saree wherever and at any time.
Wearing a sari is not restricted to a specific location or period. When visiting your family and attending events, you may choose to dress in a sari. In addition to college and job interviews, women's everyday attire includes wearing saris at home, where they are prevalent.
 Issues relating to tailoring do not exist:
Getting to your desired weight is never an easy task. Every Indian costume needs some level of tailoring in order to get the ideal fit for your physique. Although this may be true, the sari is the only ethnic garment that does not need tailoring since it is draped by the wearer herself, according to her own personal style.
Comfortable for the season:
Because of the variety of materials and eye-catching patterns available, sarees are appropriate for any season, whether it's winter, autumn, or raining. The vogue for sarees does not change with the changing of the seasons. It is also available to purchase shirts in a variety of various materials or with variable-length sleeves that fluctuate according to the season.
Every culture accepts it:
It is the one and only item of Indian apparel that may be worn by ladies of various ages and cultural origins. As a consequence, a wide range of sarees with enthralling patterns have been created. Sarees are universally flattering and may be worn for any event, independent of the culture in which they are purchased.
These were some significant advantages of wearing a party wear saree, and one can get the best price at a reliable platform such as Snapdeal.
Subscribe to Our Latest Newsletter
To Read Our Exclusive Content, Sign up Now.
$5/Monthly, $50/Yearly