Salvage/Damaged Motorcycle Buying Guide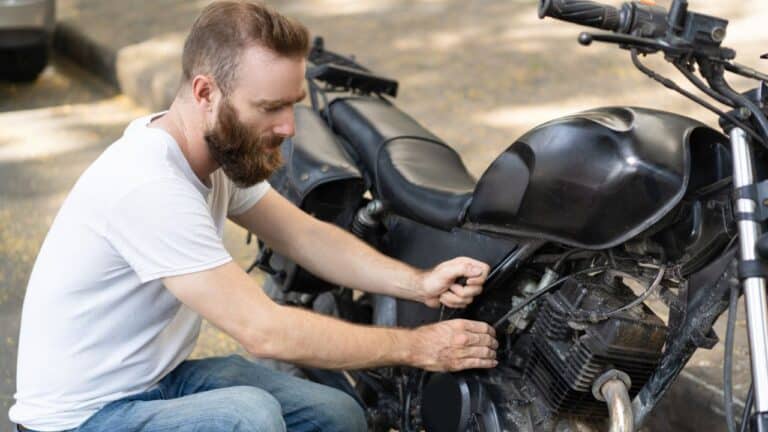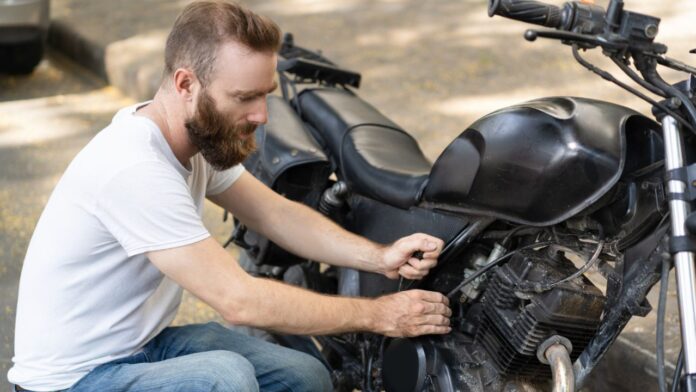 As a motorcycle enthusiast, you know that there's nothing quite like the thrill of finding a great deal on a damaged motorcycle. The challenge of restoring a damaged bike to its former glory can be incredibly rewarding, but there are risks involved.
While finding salvage motorcycles for sale can be a great way to get your hands on an exciting project, there are some important considerations you need to be aware of. To help you make informed decisions when buying salvage motorcycles, we put together this guide to provide you with some helpful tips and information.
What Is a Salvage Motorcycle
A salvage (damaged) motorcycle is a bike that has been previously involved in an accident or suffered some form of serious damage, making it uneconomical to repair by an insurance company. These two-wheelers might have been in an accident, suffered weather damage, been stolen, or maybe the previous owner couldn't afford repairs.
When the repair costs exceed a certain percentage of the bike's value (usually around 75%), the insurance company deems it a total loss or "written off." The bike then gets a salvage title.
How to Buy Salvage Motorcycles
Below is a list of steps you can take to help ensure that your salvage motorcycle purchase goes smoothly and safely.
Research
Before diving headfirst into the exciting world of salvage motorcycles, you need to do your homework. Start by determining what kind of motorcycle you're interested in. Are you a chopper fanatic or do you prefer super sport bikes? Take your time and brush up on the various makes, models, and the potential issues or common damage associated with them.
Next, familiarize yourself with the motorcycle's value. Look up the prices of similar bikes in good condition. This will give you a ballpark figure of how much you should be willing to pay for a salvage motorcycle of the same model and year. It's important to factor in the potential costs of repair and restoration when figuring out your budget.
Finally, remember to research potential places to buy. Salvage bikes can be found in a variety of places, including online auctions, dealerships, and private sellers. Each source has its pros and cons. Online auctions, for example, often have a wider selection, but you will only be able to inspect the bike in person after you buy it.
The more informed you are, the better equipped you'll be to find a salvage motorcycle that's perfect for your needs and budget.
Ask for Bike History
When considering a salvage motorcycle, it's critical to gather as much information about its history as possible. This includes the bike's past usage, accident history, and any repairs or modifications made. Most sellers should be able to provide a detailed record or an account of the bike's history.
However, if this information isn't readily available, you can use the bike's Vehicle Identification Number (VIN) to run a history report through a provider like Carfax or AutoCheck. This report can reveal key aspects like prior accidents, title information, and odometer readings, giving you a clearer understanding of what you're stepping into.
Remember, transparency is your ally in this process, and any red flags in the bike's history should be thoroughly investigated before finalizing your purchase.
Check for Stolen Bikes
Unfortunately, the salvage market can sometimes be a hideout for stolen motorcycles. So you must confirm the legality of the bike you are considering. Always ask for proof of ownership or a title, and check that the VIN on the paperwork matches the VIN on the bike itself.
Additionally, you can check the National Insurance Crime Bureau's database to see if the bike has been reported as stolen. If something seems suspicious or if the seller is reluctant to provide any documentation, it's a big red flag. Trust your instincts, and remember, no deal is worth getting tangled in legal troubles over a stolen bike. Your salvage bike project should be a fun adventure, not a legal nightmare.
Inspect the Bike Thoroughly
Don't just rely on photos or the seller's word – make sure to inspect the bike in person. Look for any signs of serious damage or poorly executed repairs.
Check the tires, frame, engine, and electrical systems. Don't forget to inspect the bike's "health" – does it start and run? Is the exhaust smoke normal? Are there any strange noises when the engine runs? If you're not mechanically minded, consider bringing a canny friend or a trusted mechanic along.
Evaluate the Cost of Repairs
Before you take the plunge and purchase a salvage motorcycle, it's important to have a rough estimate of the cost that you'll incur in fixing it. This includes the cost of parts, labor (if you're not planning on doing the work yourself), and any potential hidden costs. Remember, the goal is to save money, so if the repairs will end up costing more than the bike's value once it's restored, it might mean the bike isn't as great of a deal as it first seemed.
Paperwork and Legalities
Double-check all the necessary paperwork. In addition to the title, ask the seller for documentation of any repairs or modifications that have been made. Make sure all the paperwork is legit and up-to-date. Next, familiarize yourself with the laws and regulations in your state or country regarding salvage motorcycles. Some places might have strict rules about the type of work you can do and whether a salvaged bike can be made road-legal again.
Be Patient and Persistent
Finally, remember that hunting for a salvage motorcycle is a lot like fishing – it requires both patience and persistence. There will be days when you might not find anything worth pursuing, but keeping a keen eye on online auctions, salvage yards, and classified ads can land you a diamond in the rough.
It's equally important to be persistent in your repair efforts once you've made a purchase. Restoring a salvage bike can be lengthy and fraught with unexpected challenges. But with a little determination and elbow grease, you'll be rewarded with a unique ride that tells a story of resilience and revival.