Roblox on Meta Quest Surpasses One Million Downloads: A Milestone Achieved!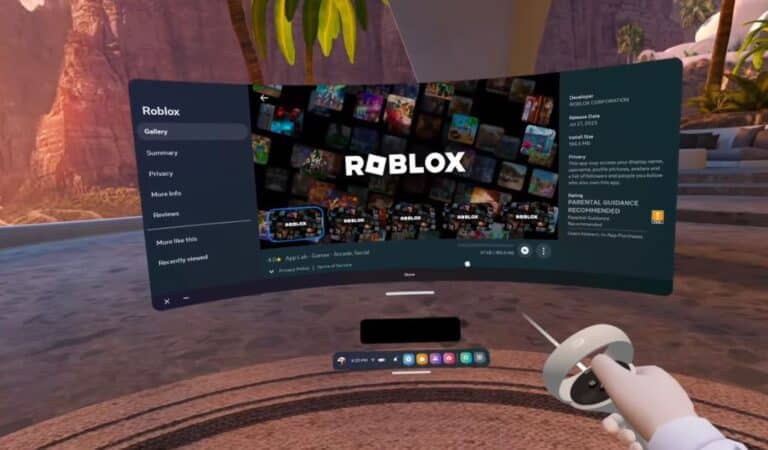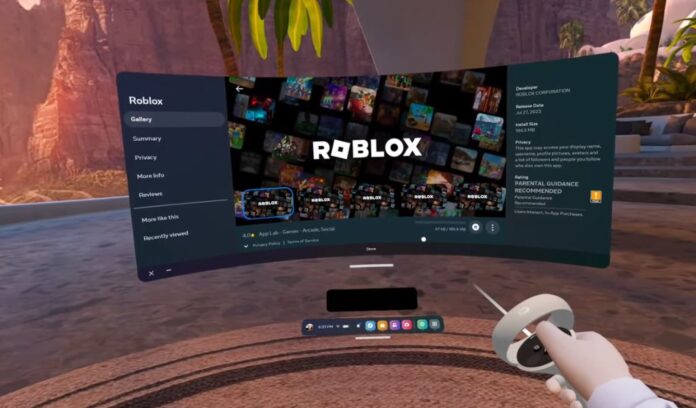 Roblox, everyone's favorite online gaming platform, has made a splash by launching an open beta for Meta Quest 2 and Pro devices. And guess what? It hit a remarkable one million downloads in just five days after the launch!
David Baszucki, Roblox's enthusiastic CEO, couldn't wait to share the news and express how thrilled he is to make Roblox available on even more devices.
If you're 13 or older and have a Meta Quest device, you can dive right into the open beta of Roblox and explore the exciting gaming platform. But here's a little catch – if you were thinking of buying Robux, the in-game currency, you'll have to wait a bit longer. It's currently not available in this open beta. But don't worry, you can still purchase all kinds of cool items within the games. The ability to grab more Robux using Meta Quest devices will come later, so stay tuned!
The recent launch of Roblox's open beta on Meta Quest has opened up new horizons for both gamers and developers. With this beta, the Roblox developer community has a golden chance to fine-tune their existing games for virtual reality (VR) on Quest devices, or even create brand new games designed specifically for this medium. It's a time for experimentation, learning, and honing VR experiences, ensuring that when Roblox finally releases on the Meta Quest Store, it will be a polished product that resonates with players.
One thing that sets Roblox apart is its ability to connect players across different platforms, like Xbox, iOS, Android, and desktop computers. Friends can play together, no matter what device they're using. This cross-platform compatibility isn't just fun; it's also practical for families. Parents can use Meta Quest's parental tools to make sure their kids are gaming in a safe environment on Roblox.
This initial success of Roblox's open beta on Meta Quest isn't just a win for the platform; it's a sign of the growing interest in virtual reality gaming as a whole. Roblox's dedication to crafting immersive, engaging experiences across various devices is paying off, and the gaming community is eagerly watching and waiting for the full release on the Meta Quest Store. The anticipation is high, and it reflects Roblox's overarching goal: bringing people together through the joy of interactive gaming experiences.