Australia's Tactical Triumph: Ricky Ponting Analyzes India's World Cup Final Backfire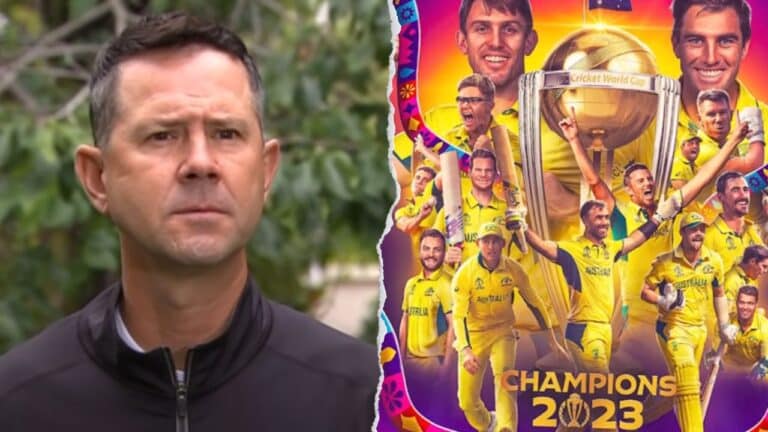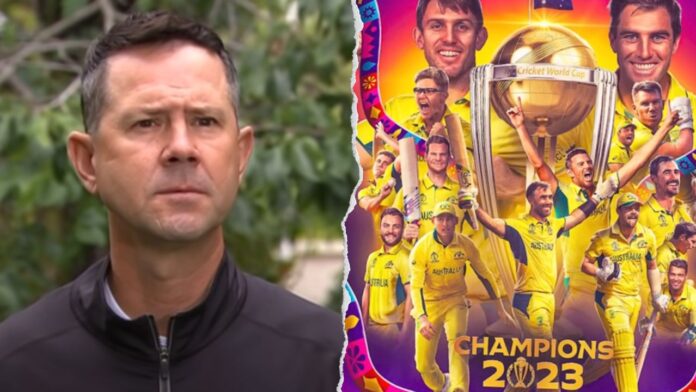 In a surprising turn of events, Australia clinched a remarkable victory in the Cricket World Cup final against India, securing a six-wicket win that left fans and pundits alike in awe.
However, former Australian captain Ricky Ponting has shed light on a critical factor that played a pivotal role in Australia's success—the unexpected backfire of India's pitch manipulation strategy.
The World Cup, hosted in India, had seemingly favored the home team, given the influence the Board of Control for Cricket in India (BCCI) had on the schedule and pitch decisions. India successfully lobbied the International Cricket Council (ICC) to switch pitches at the last minute for their semi-final clash against New Zealand and also managed to have an older, worn-out pitch chosen for the final—a surface they had previously triumphed on against Pakistan.
The belief was that the rough and worn nature of the pitch would suit India's spinners, providing them with a significant advantage. Even Australian captain Pat Cummins expressed concerns about the pitch's condition during the final. However, as events unfolded, Cummins demonstrated a better understanding of the pitch dynamics than his Indian counterpart, Rohit Sharma.
Read More: Mitchell Marsh Slammed for Disrespecting World Cup Trophy
Cummins accurately gauged the slow nature of the pitch and decided to send India in to bat. His predictions about the lack of pace and the dew factor later in the evening under lights proved spot on. India struggled to post a competitive total of 240, and Australia's Travis Head (137) and Marnus Labuschagne (58 not out) capitalized on the favorable conditions, orchestrating a formidable 192-run partnership that paved the way for Australia's triumph.
Speaking in commentary, Ricky Ponting emphasized how India's pitch selection had "backfired." He remarked, "It was very, very sub-continental conditions today. A wicket preparation that has probably ended up backfiring on India to be totally fair."
Cummins, reflecting on the decision to bowl first, stated, "It was a little slower than I thought. It didn't particularly spin as much as we thought either, but I thought everyone adjusted well and bowled some tight lines. We were tossing it up (bowling first). We've been batting first for most of the tournament, but we thought tonight was a good chase night because it felt it might be a little bit easier and everyone was pretty keen to get out there."
In the aftermath of the final, Rohit Sharma conceded that India's performance was "not good enough." He acknowledged the team's struggle to capitalize on a better score, stating, "The result hasn't gone our way, and we know that we were not good enough on the day. But proud of the team. It wasn't supposed to be. Honestly, 20-30 more runs would've been good."
Former England captain Michael Vaughan commended Australia's strategic acumen, highlighting their clever approach to preparing pitches. He noted, "Strategically they are a very clever team. They've clearly got a very clever think-tank. I don't think they are a 320 side, they are a 280 side and preparing a pitch like this gave Australia a chance."
As the cricketing world dissects the unexpected outcome of the World Cup final, the spotlight remains on the intricate balance between strategy, pitch conditions, and on-field execution. Australia's triumph serves as a testament to their adaptability and strategic prowess, showcasing the unpredictable nature of cricket and the intriguing dynamics that shape high-stakes encounters on the global stage.
The controversy surrounding India's pitch manipulation adds an extra layer of intrigue to the narrative, sparking discussions about the role of external factors in determining match outcomes. As fans reflect on this World Cup final, it prompts a deeper exploration of the multifaceted elements that contribute to the thrill and unpredictability of international cricket.